This year's Whole30 was the easiest by far. We knew the rules backward and forward, and I wasn't pregnant or nursing Evie every 3 hours, so I wasn't hungry all the time.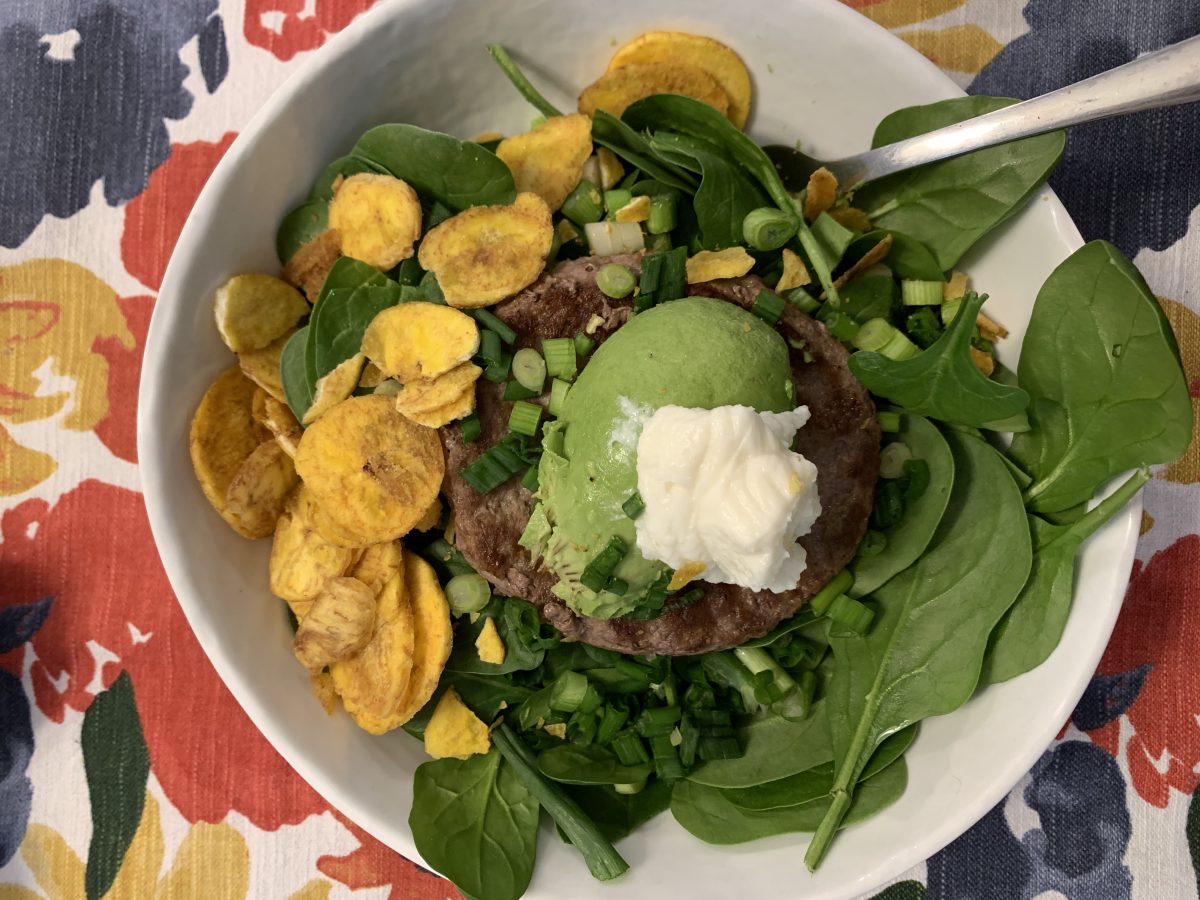 PROS: The Whole30 is always a sure way for me to lose weight – one of the only ways that actually gets me to lose a sustainable amount without limiting calories. In Whole30 you can eat whatever you want within the rules, and I take this to heart. I believe that they say to not snack and rather only have 3 meals, but I find that if I just stick to the rules, I don't get too hungry and just to my body.
I lost 6.5 pounds this time around, which is a great loss for only 30 days. In 2017, I lost 9 pounds, and last year I lost 13 pounds, so it was the smallest lost I've had, but I am also feeling very good, knowing I'm trying to leave some of my lasting baby weight from my pregnancy. Shedding a few pounds and generally feeling better is a win.

Whole30 also is a great way for me to actually eat better, and different. We always get into a rut and suddenly we're eating Chicken Quesadillas three nights a week and I'm convincing myself I deserve some ice cream.

For me, the hardest parts are: 1) Social and 2) Reward Expectations. First of all, most social things revolve around food, and having to not just have what I want is a difficult mental block to cross – book club, birthdays, dinner parties, etc., all events that make me want to eat sugar and carbs and drink.

The second is built into the way I reward myself – I had a hard day, a good day, a stressful day, I'm sick – and somehow I deserve, therefore, ice cream or bread or crackers or wine. Trying to find another way to reward myself – earlier bedtime, sitting down to read, a steaming cup of tea, all helped me try my hand at self care without also being self destructive.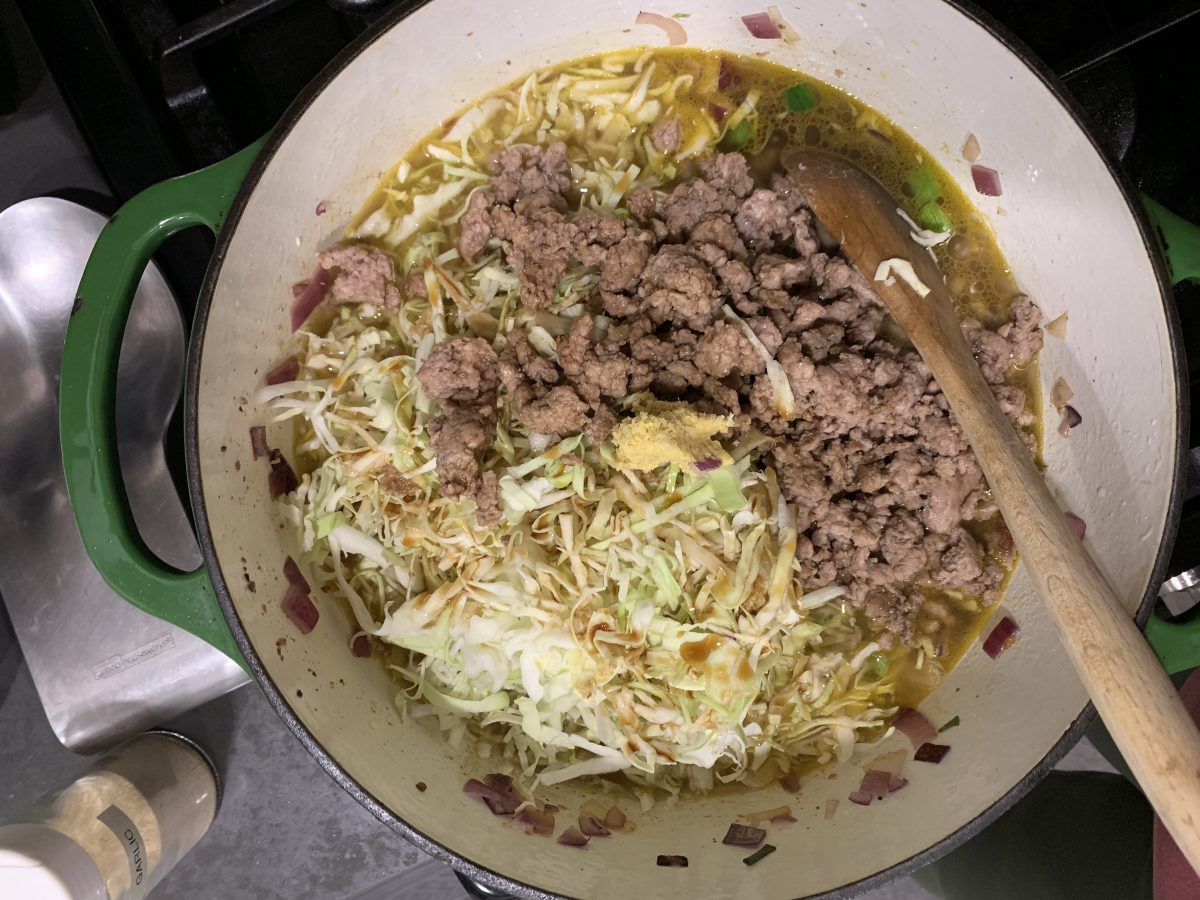 CONS: Guys, I really feel like Whole30 isn't great for the environment. Because you can't have certain proteins, you end up (or at least I did) eating a lot of meat. I understand conceptually why it's built the way it is, and I know it's not a forever-diet, but I think in general I've done it enough times that I don't need to do it again that restrictive. I know the triggers for me are sugar, dairy, and grains, and I will hopefully change my diet accordingly. I also feel like I end up eating a lot of cold foods (salads for lunch) but this year I focused on soups and that helped me to stay warm through the coldest LA month!

That said, I have some tips and tricks for how to do Whole30.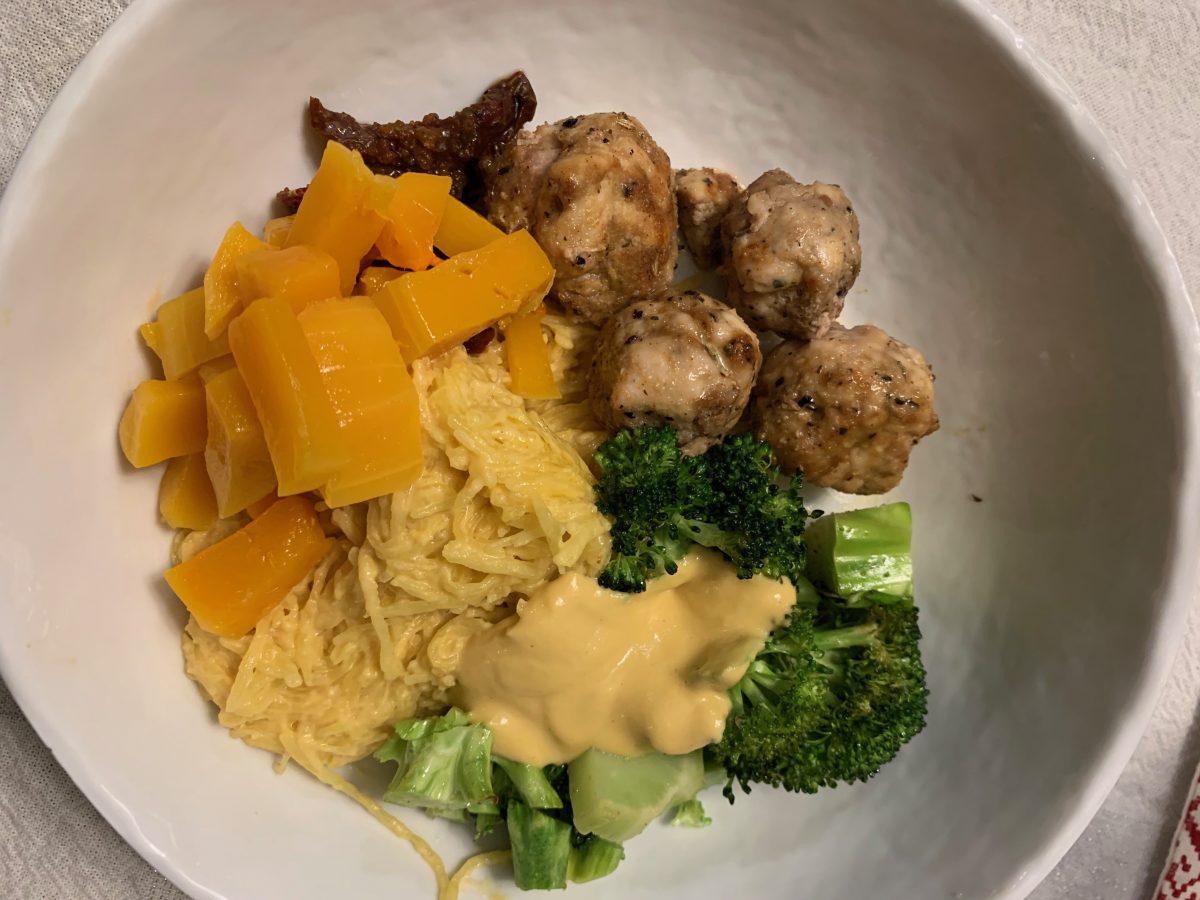 Breakfast – I ate a lot of eggs, almost every day. I would make a big batch of sweet potatoes or cauliflower rice on Sundays to eat with my eggs, and then the morning of make them overeasy with a green – usually spinach or kale.

Lunch – I typically had leftovers from dinners, but also would make a soup specifically for lunch. I loved tons of veggies with chicken sausage in a broth. I also would make salads, usually with a nut and/or seed, olives, a meat, and some greens.

Snacks – I ate a lot of olives and nuts, and some RX bars or Lara bars that were compliant. I would also eat tons of fruit, and some veggies – sugar snap peas, cucumbers, zucchini, etc.

Dinners –Here are some go-to recipes we ate a lot this time around for dinner. I also have a Pinterest board here.

Egg Roll Soup (Unbound Wellness)
Vegan Butternut Sauce with Spaghetti Squash (Bites By Mi)
These were all huge crowd pleasers and we ended up making them all a few times each and having lots of leftovers.

I hope you find this helpful! Are you planning on doing a Whole30 ever? Have you done one before? Have you tried another type of diet change that's worked for you?

[addtoany]