Time for another breakfast post! This brunch was an all around hit with my friends. It's a great weekend recipe when you're looking for something a little different from plain eggs or paleo pancakes! Original recipe modified from worthypause.com.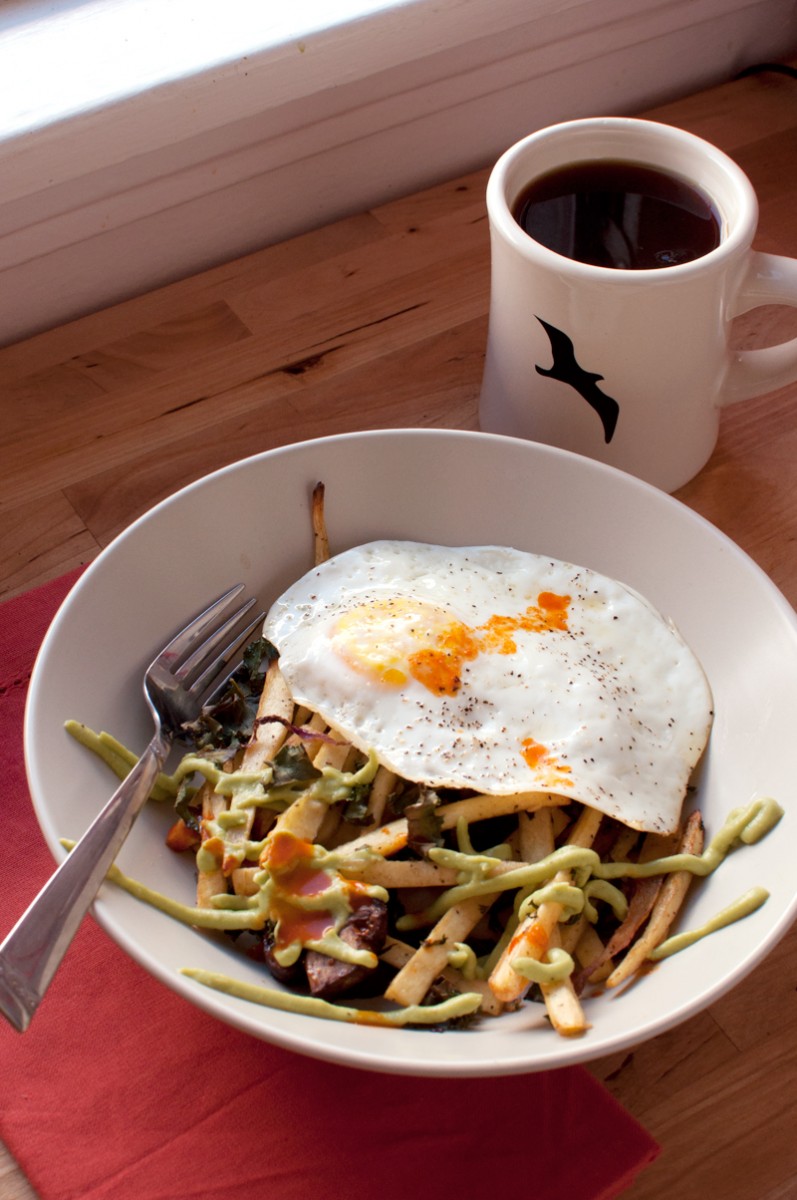 Parsnip Hash
Ingredients:
2 lbs parsnips, peeled and chopped into thin fries (I prefer a thinner cut to help bring out the seasoning)
3-4 sprigs rosemary
1 tsp cumin
2 cloves garlic, chopped
1/2 cup parsley, chopped
1 pint baby bella mushrooms, quartered
a couple handfuls of kale
olive oil
sea salt and pepper to taste
eggs
Directions:
Preheat the oven to 450
Toss cut parsnips in a large bowl with mushrooms, olive oil, garlic, rosemary, parsley, cumin, salt and pepper
Spread onto a single layer on a baking sheet (you may need two!)
Bake for 10-15 minutes, stir, and bake for another 10-15 minutes
While that's baking, make your fried eggs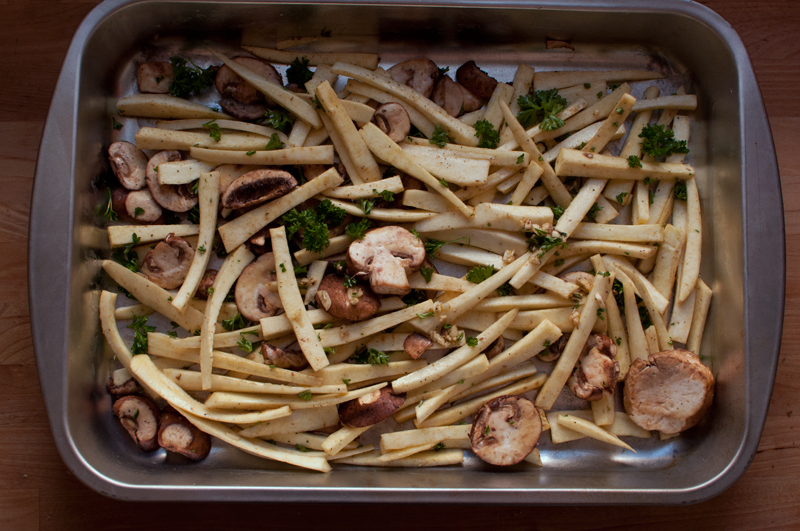 Spicy Avocado Sauce
Ingredients:
2-3 avocados
siracha or tapatio
1/2 lemon
salt and pepper to taste
Directions:
Puree avocados in food processor
Add lemon juice, siracha and salt and pepper to taste, puree again
Final Directions:
Top your hash with a fried egg and avocado sauce, and voila, you're done!