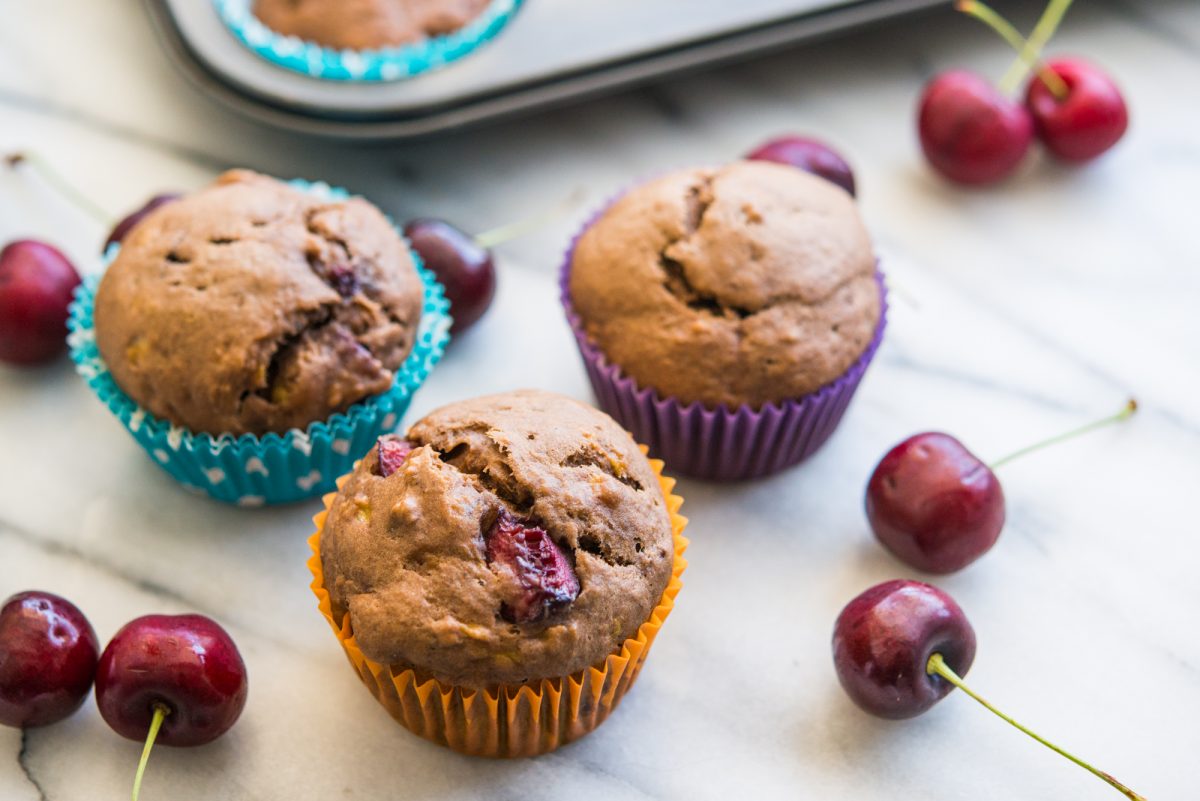 Hi folks! I am back, ish. Evie's almost 11 months old (how the heck did that happen) and I am slowly but surely navigating motherhood, working freelance, breastfeeding, being home most of the time, and trying to keep everyone's hands clean.
When Evie was born, I had this vision of what I wanted my life to be and what it was, and quietly said goodbye to a bunch of stuff I thought I could no longer do. (goodbye, composting! Gardening! Coming up with a longer list of go-to recipes! Being the type of person with a full-time blogging job!) It was part of the overwhelmingness of being a new mom; you have all of these hormones coursing through your veins, and you are working on just getting through the cycle at first; feed the baby, change the baby, get the baby to sleep, maybe eat/clean yourself, maybe sleep?
But as Evie and I have grown together, I realize my desperation and feeling of loss was unnecessary; it might sound weird (new moms did you go through this, too?) but I am finally realizing I didn't have to say goodbye to who I might have been, because I can still do all of those things and be a mom.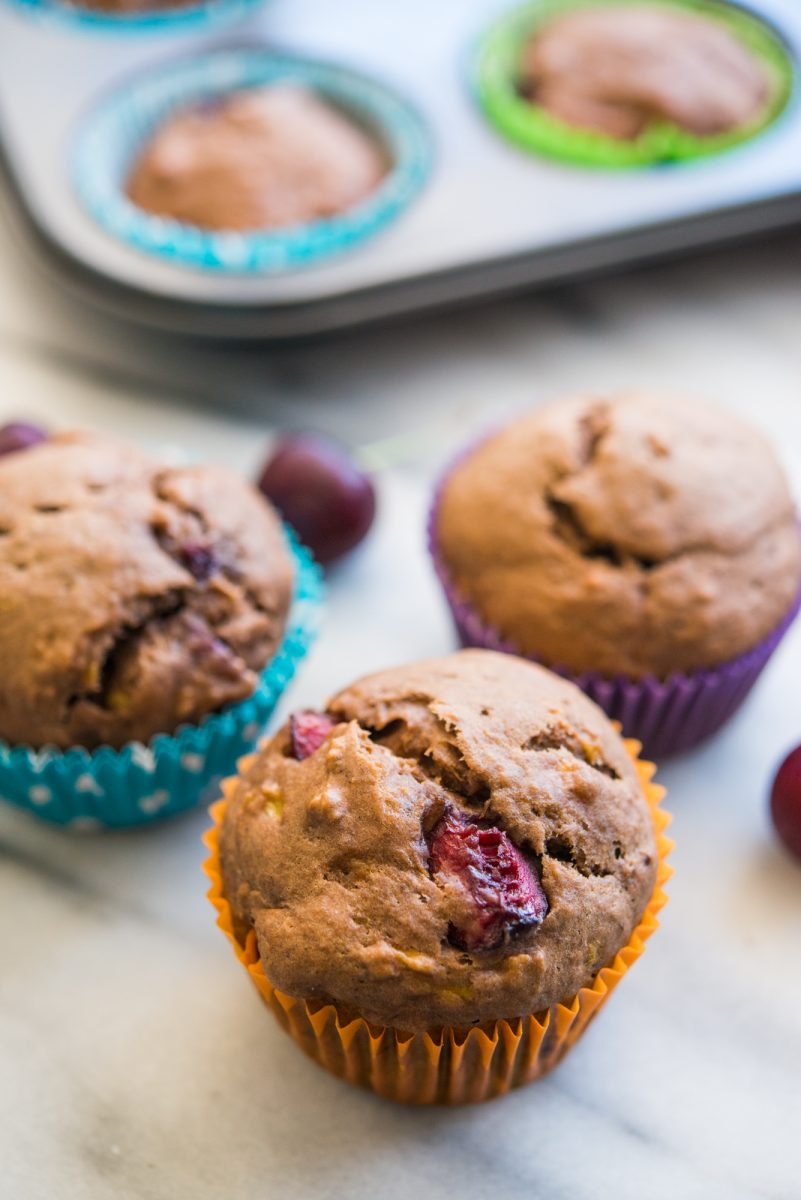 I realize I was being hyperbolic about the end of my life as I knew it; it's how you feel in that moment – there's honestly not a ton of room for reason. But coming on Evie's first birthday, I am finally navigating with what's possible, what isn't, and what's a priority to me.
For a while after Evie was born, I considered stopping the blog. I couldn't figure out what place it held in my life. Separate from Evie's birth, I'm still having issues linking my blog to Instagram (does anyone have advice on this, by the way? Still haven't managed to hear from Instagram) which lead me to trying to decide whether or not I just go social – stop posting here, just post on Instagram, full recipes, call it a day.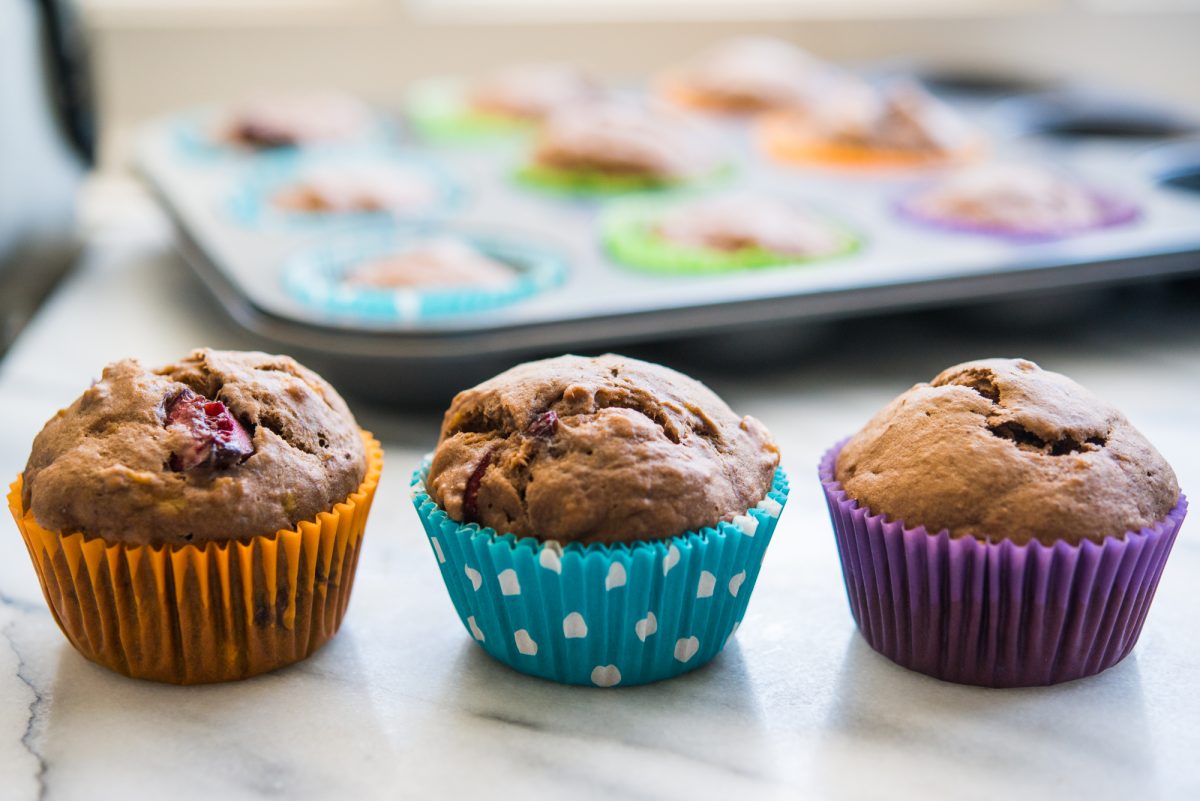 You may remember, I started this blog in 2009; before Facebook had businesses, before Pinterest, or Instagram, or Vine, or Snapchat, before Influencers really had taken hold and we all spent a lot of our days double tapping. Figuring out where a 9-year old blog should live anymore is something I couldn't find time in my day to think about. Until I just decided it doesn't really matter.
I don't know what this space is going to look like. I will be posting less often and using Instagram mainly to share my how-tos, my step-by-steps, and this might become a one part personal, one part recipe blog, focusing on motherhood a bit, how I'm feeding Evie, and what a family of three means for my cooking. I don't need to have it all figured out. This space started as a place to share recipes with my family and friends, and that's what it'll continue to be. Sometimes I'll do influencery stuff, sometimes I won't. I don't have to have it all figured out, I just miss sharing in this space.
Which is all to say, I made some muffins yesterday. And it was easy. And photographing them, while not as easy as it might have been a couple years ago when I was in the thick of food blogging, it was still a joy. I still found happiness in the process. So likely, I'll do it again, soon.
I hope you'll stick with me. I hope that interests you. Comment and tell me what you need from food bloggers these days? Meanwhile, I hope you'll enjoy this muffin recipe. Evie's eating one right now, and I think you'll find them a great (not too sugary) way to start your day!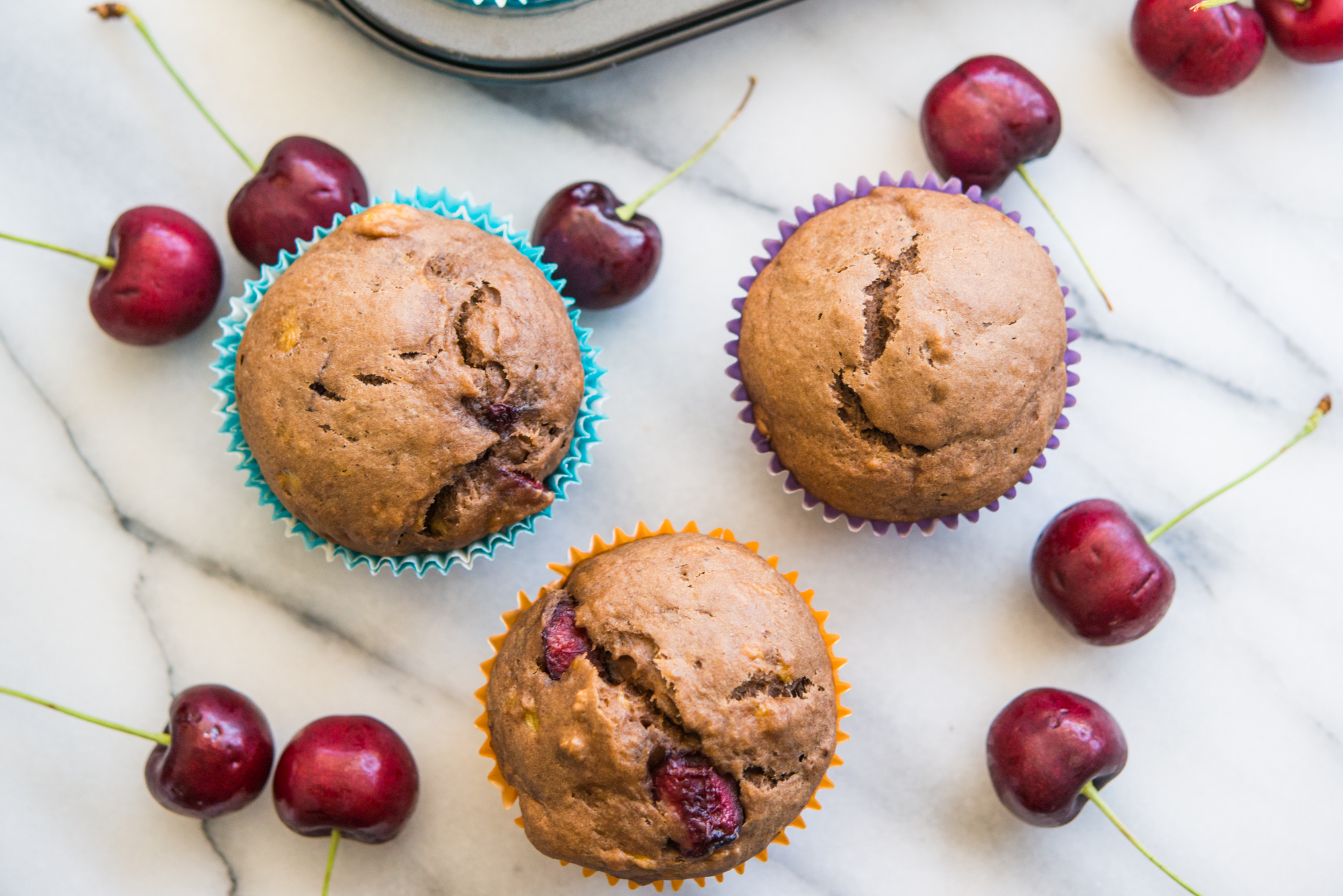 Type: Baking, Breads, Breakfast
Author: Jennie
Oven Temperature: 350°
Difficulty: Intermediate
Prep Time: 15 minutes`
Cook Time: 25 minutes
Servings: 6-12
Ingredients
3-4 ripe bananas, smashed
3 tablespoon melted butter
2-3 tablespoon sugar or honey
1 egg, beaten
1 teaspoon vanilla
1 cup cherries, pitted
1 teaspoon baking soda
1/2 teaspoon salt
2 tablespoon cocoa powder
1/2 teaspoon cinnamon
1 1/3 cup flour
Directions
Preheat oven to 350 degrees, then pit your cherries.

Smash bananas in a bowl. Add butter, sugar, egg, and vanilla, and mix well.

In a medium bowl, mix dry ingredients: baking soda, salt, cinnamon, cocoa powder, and flour. Add dry ingredients to wet and mix well.

Pour into a lined muffin tin (makes about 12) and bake for 25 minutes, or until a toothpick comes out clean!
[addtoany]
Yum