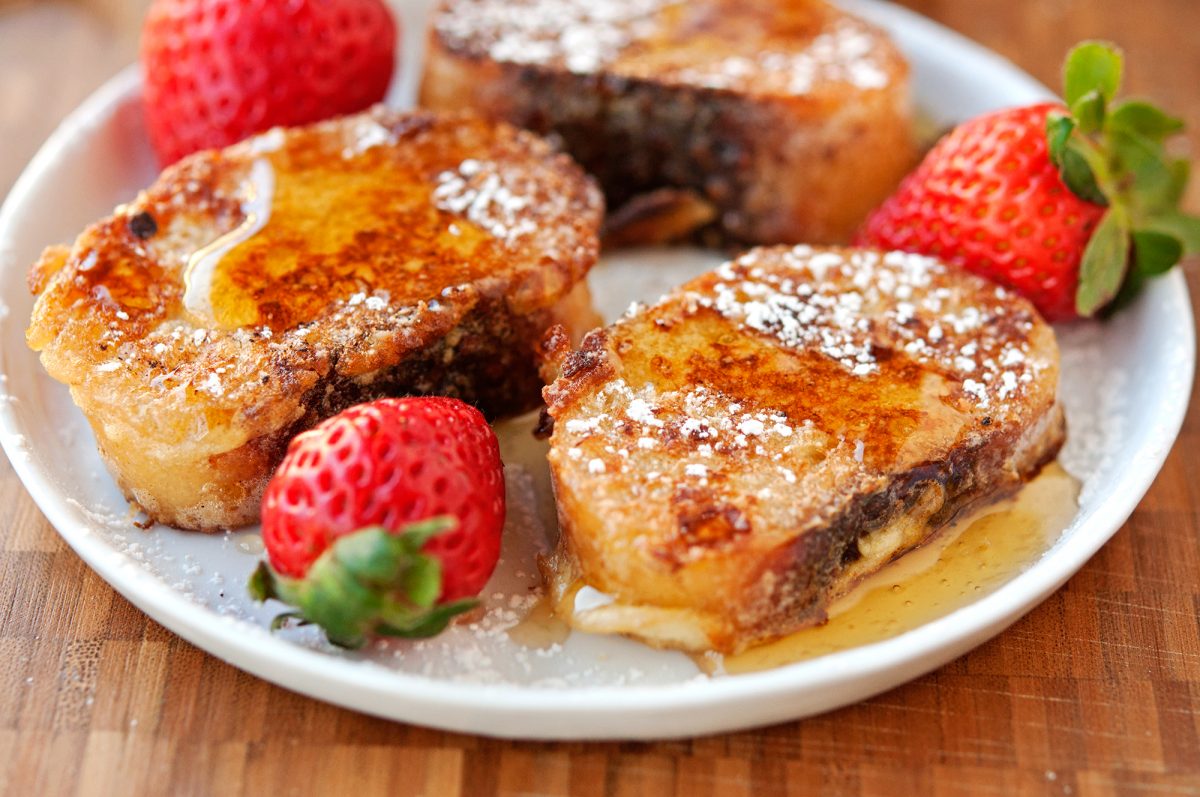 Pregnancy is making me so into breakfast, specifically bread-heavy and sweet breakfast, you guys.
I made this French Toast following the folks at King Arthur Flour. I have their "All Purpose Baking Cookbook" and it's become my new go-to to find any baking recipe I want to try.
Anyways, so for this I wanted to make French toast, but I wanted it to be bite size like a snack so you could have five and not feel bad (or like, also have some bacon and eggs and then just have two and feel like you've won brunch, which you have.)
So here's how it goes down – pretty straight forward from our good friends at KAF, with the bread being the major difference. This is actually pretty easy to whip up and you probably can make it on Saturday morning and be a hero without spending way more time in your kitchen. It's basically magic.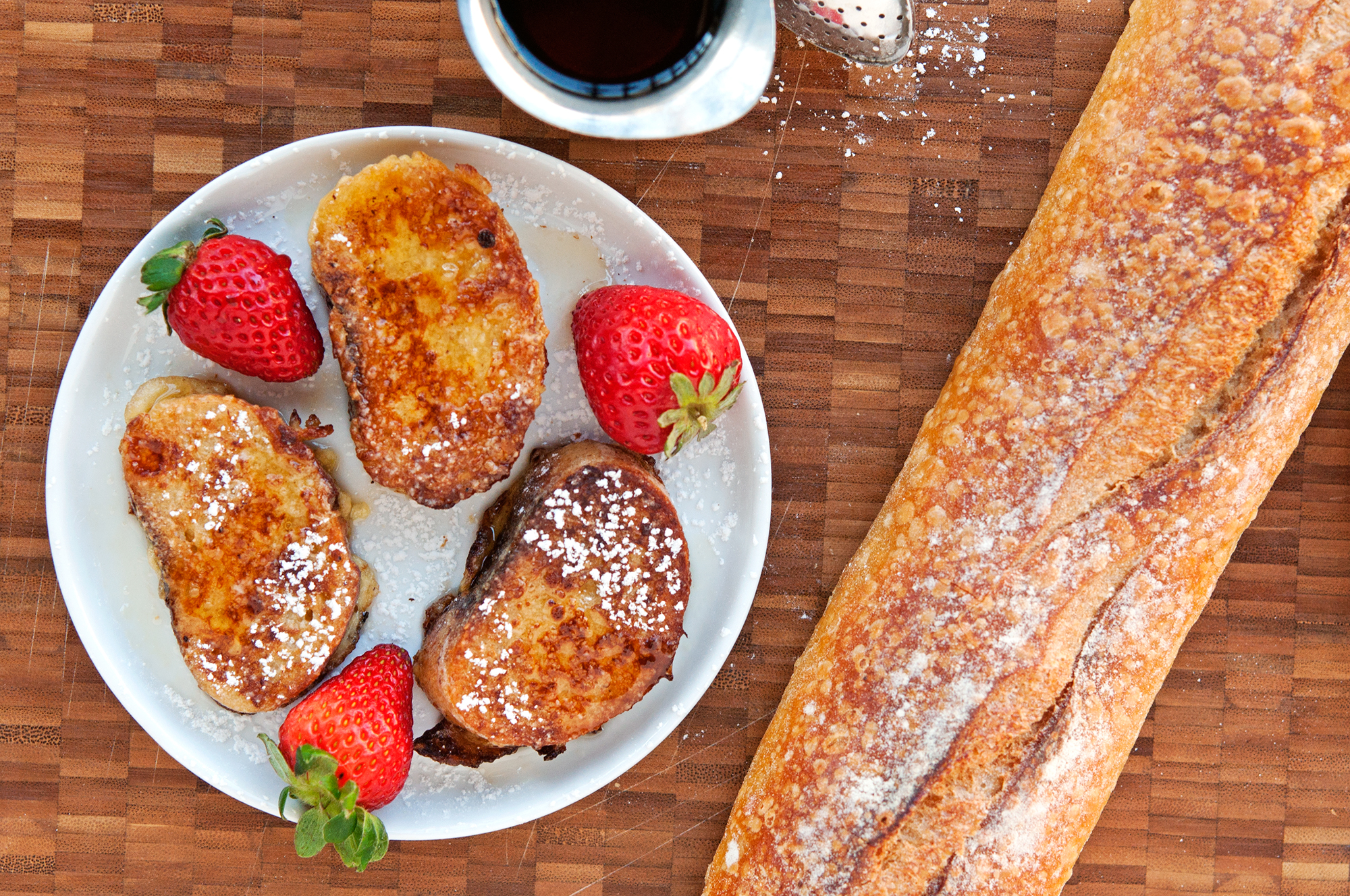 Type: Breakfast
Author: Jennie
Difficulty: Easy
Prep Time: 10 minutes
Cook Time: 15 minutes
Servings: 6 servings
Ingredients
1 loaf sourdough baguette, sliced
3 large eggs
3/4 heavy cream
pinch salt
1/4 teaspoon nutmeg
2 tablespoon sugar
1 teaspoon vanilla
powdered sugar
maple syrup
butter/olive oil for cooking
Directions
Place 1 tablespoon each butter and oil in a heavy skillet, and set it to heat over medium heat.

In a small bowl, whisk together the eggs, cream, salt, nutmeg, sugar, and vanilla. Stir till smooth but not foamy. Pour the batter into a shallow casserole dish or wide bottomed bowl.

Place two pieces of bread in the pan; let them soak for about 30 seconds, then turn them over, and let soak for about 30 seconds on the other side. You want the bread to absorb some of the liquid, but not to become soggy.

Place the bread in the skillet and fry till the underside is golden brown; this should take about 2 minutes. Turn the bread, and fry on the second side for about 2 minutes. Again, it should be golden brown.

Repeat until you run out of bread or egg mixture (or, ideally, both, but you know that never happens.) When all the pieces are cooked, serve the French toast with soft butter and maple syrup. Or dust it with confectioners' sugar or cinnamon-sugar!
[addtoany]