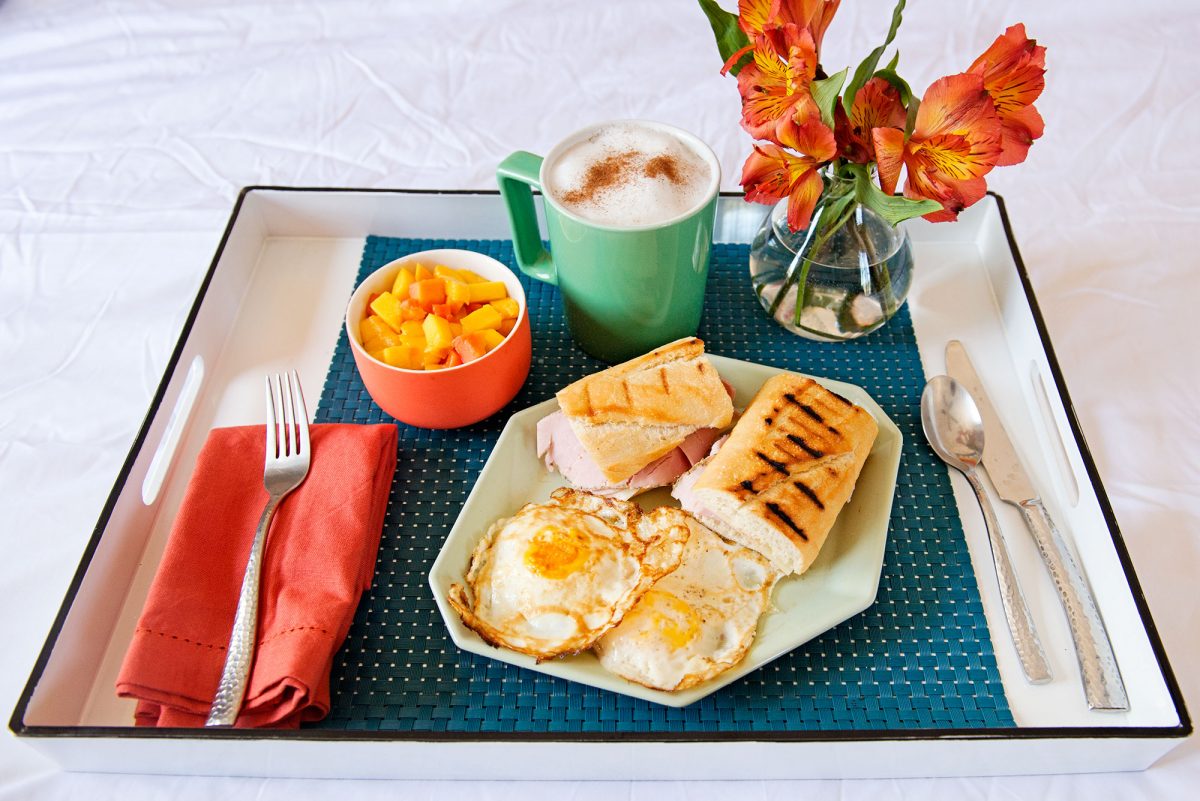 I love breakfast so, so much you guys, and this Cuban-inspired dish that I made with Joie de Vivre last year is something I am craving again. For this breakfast platter, I made two fried eggs, grilled up some French bread (which was slathered on both sides with butter, for good measure!) and heated up some ham. I served it with a side of mango and papaya fruit salad – the perfect healthy balance. And, of course, a Cuban breakfast wouldn't be complete without Café con Leche – brewed espresso with sugar and hot milk frothed to perfection.
2 eggs
2 slices ham
2 slices Swiss cheese
Cuban or French bread
butter
Directions
1. Start by cutting your bread up and buttering on both sides. Grill over medium-low heat, pressing down with a cast iron press (or a plate) to help get an even grill! Make sure to flip after about 2-3 minutes.
2. Meanwhile, melt a tablespoon of butter and fry two eggs over-medium in a cast iron pan.
3. When your eggs are done, place on your grilled bread, and then heat your ham in the cast iron. Add ham to egg sandwich and top with a slice of Swiss cheese!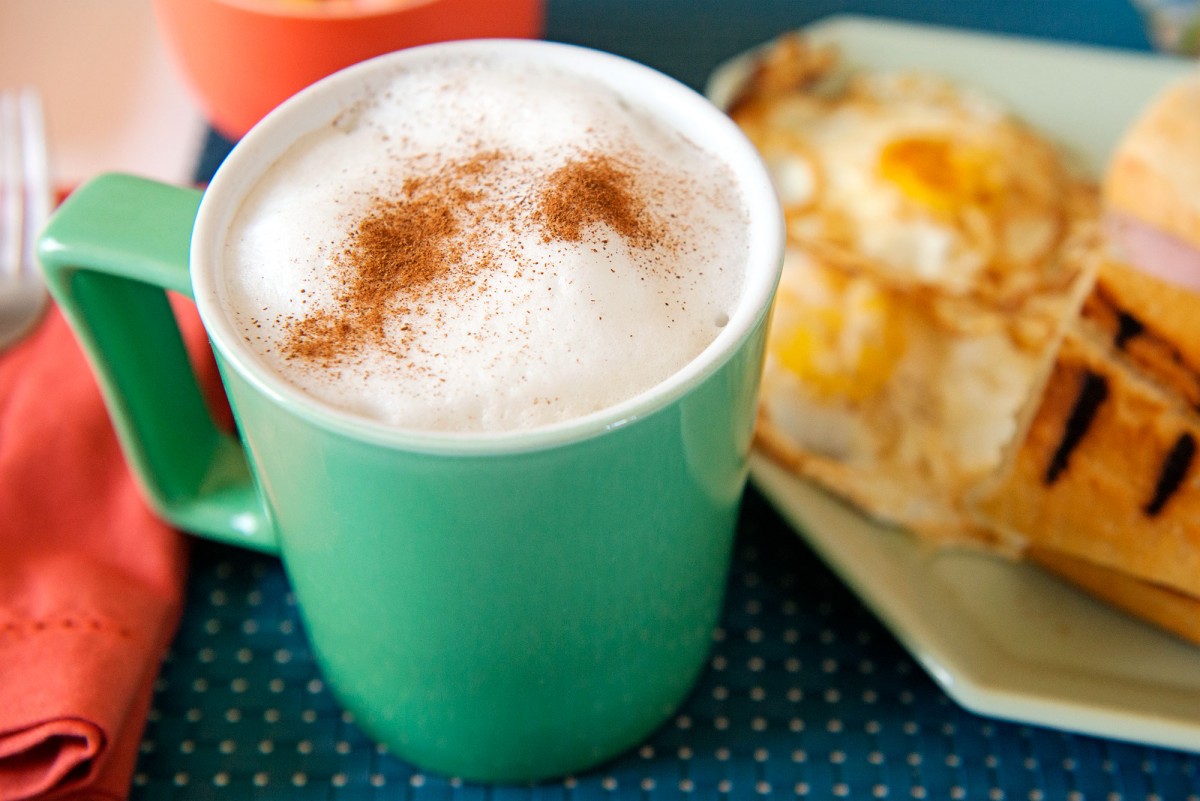 Cafe con Leche Recipe
3 oz espresso or strongly brewed coffee
2-3 teaspoons sugar
½ cup milk
pinch cinnamon
Directions
1. Brew espresso or coffee. While it's brewing, heat milk until warm but not boiling. Using a milk frother, frother your warm milk until it forms a foam.
2. Pour coffee into mug, then add sugar and stir until dissolved. Pour milk over the top, ending with a nice thick foam layer – I prefer about a half-inch of foam. Sprinkle with cinnamon, and enjoy!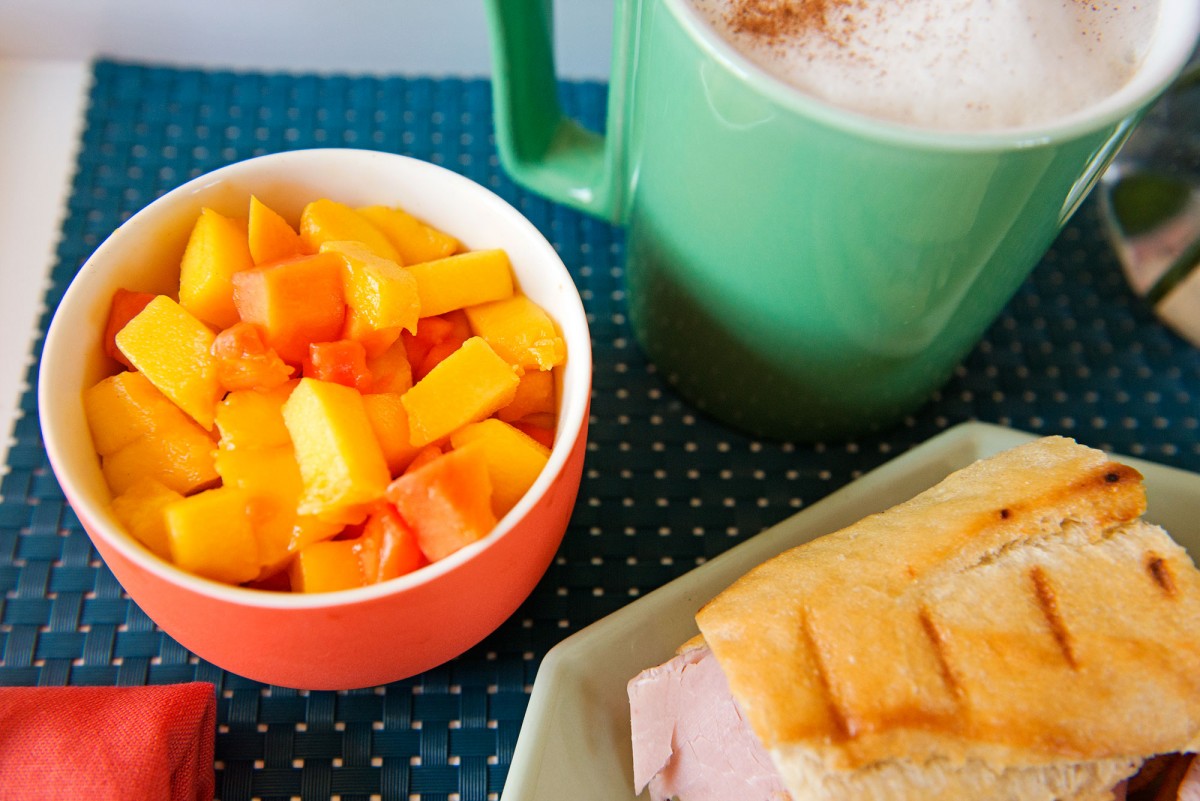 Fruit Salad
1 papaya
1 mango
Directions
1. To cut the papaya, slice in half lengthwise. Scoop out all seeds and discard.
2. Carefully with a paring knife, peel your papaya.
3. Cut into slices or dice your fruit.
4. To cut the mango, cut both cheeks off of each side. You'll want to leave about an inch of fruit in the middle, depending on the size.
5. In each cheek, slice about a half inch apart all the way cross, then rotate your cheek and slice all the way across again, making a grid. Now you should be able to pull out the pieces of mango.
6. Mix your mango and papaya together to serve!
Yum