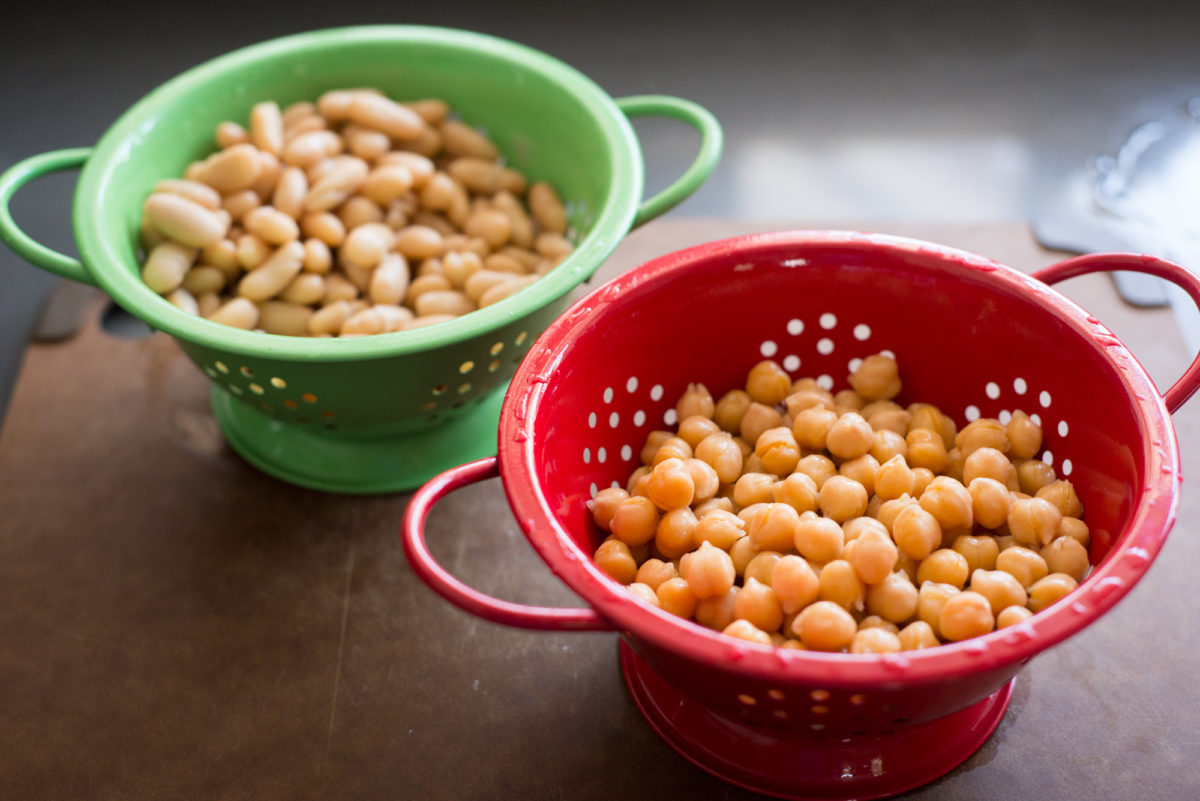 I love snacking, and I love hummus. But I don't always know what kind to buy, and sometimes I just want some extra garlic in mine (am I right?) So recently I made some white bean hummus with extra garlic. Because isn't that what this blog is all about? Garlic? I think yes.
Hummus is definitely easy to make and somehow tastes a lot fresher when you do it yourself – maybe the lemon has something to do with that. I made this one with half white beans and have chick peas, but feel free to use chick peas all the way if that's what you've got.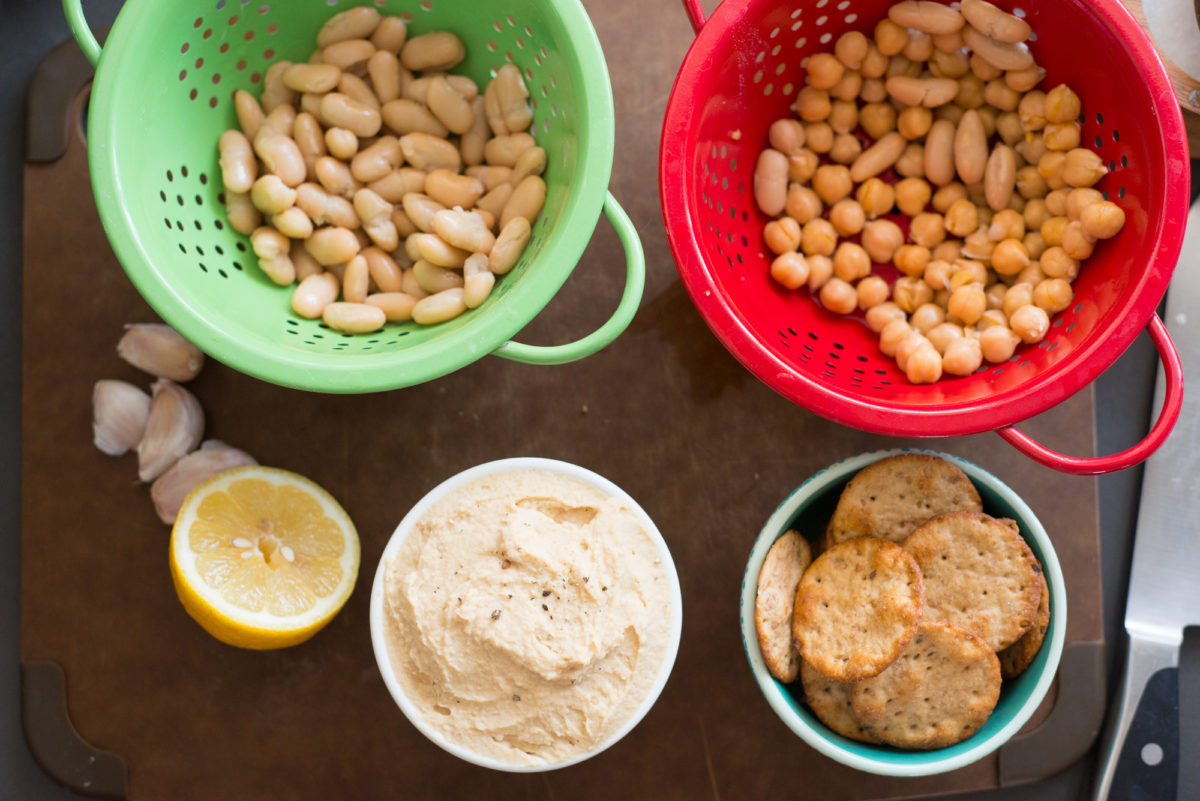 You can also use this basic recipe and make what you want with it – add basil, cilantro, parsley, or sundried tomatoes, chopped up olives, peppers…you get my gist. Make whatever flavor of hummus you're in the mood for – and you can make it as thick or as thin as you want – I like mine nice and thick, but if you want it thinner, just add a bit of oil.
This hummus was super garlicky, but I maintain it's because I used garlic cloves that were HUGE and super fresh…which made it very potent. I will admit, I enjoyed this with some salt & vinegar chips because I am a monster.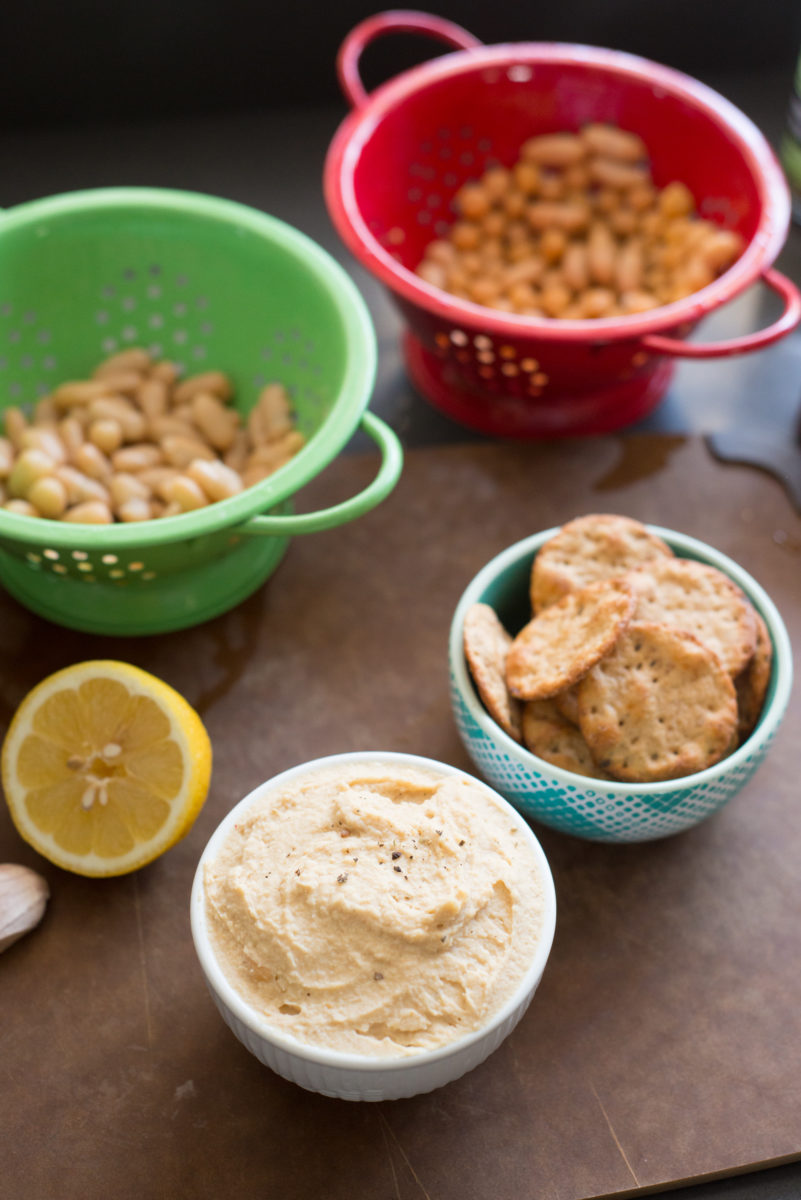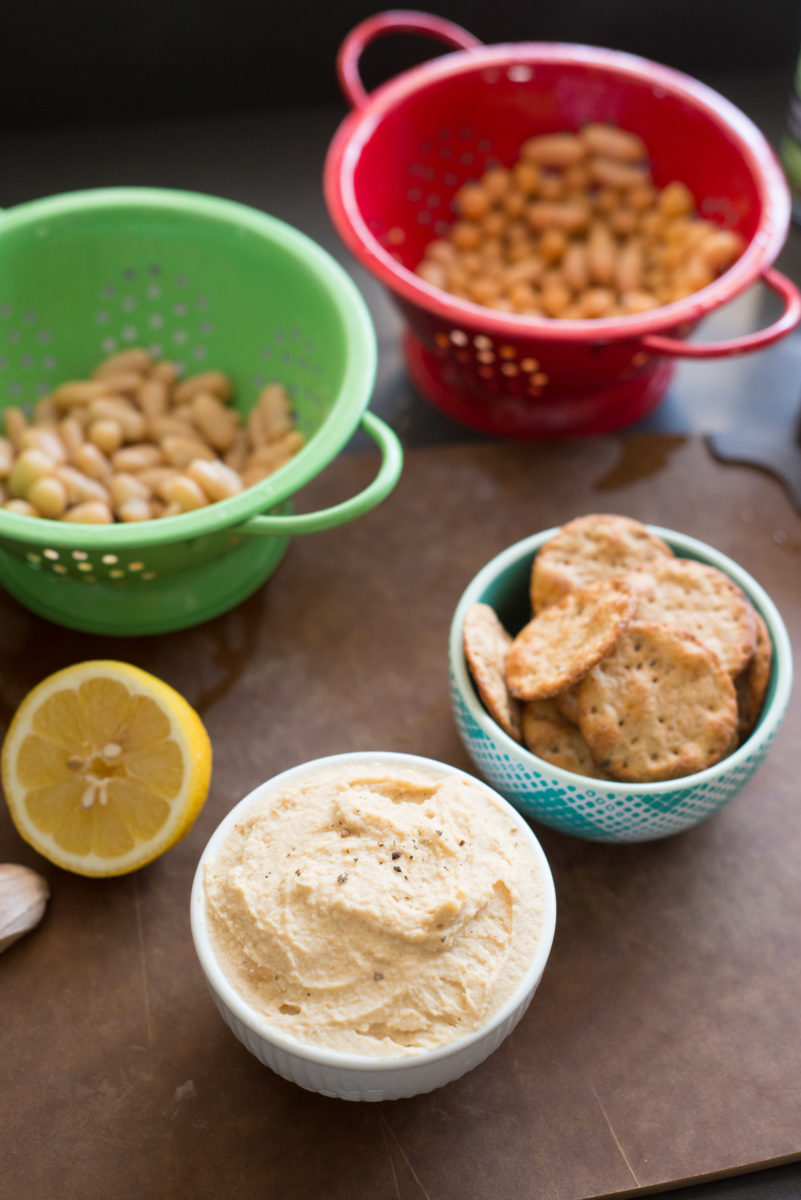 Do not skip on the tahini, though. Tahini is what makes hummus just leveled up. Tahini is made from sesame seeds, and it is a great addition to a salad, sandwich, a falafel wrap, kabobs..I could go on. I also could put tahini on everything, and I think you should, too. The recipe is below – enjoy with pita, pita crackers, tortilla chips, or veggies!
[addtoany]
Yum