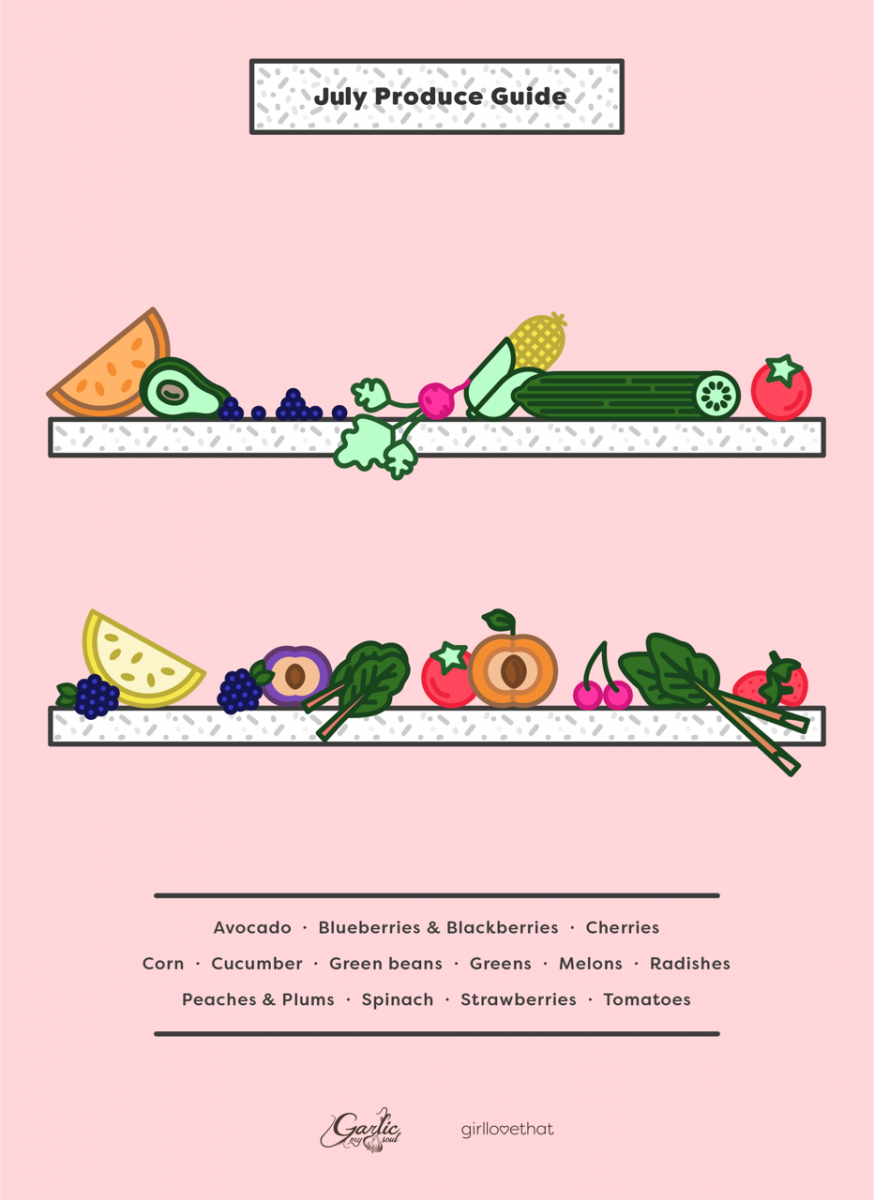 Well folks, I royally failed on getting this to you on time because it's two days away from August, but I'm putting it up anyways because I feel like there are a lot of these that are going to be in season for August too, so don't worry.
Avocado
Blueberries/Blackberries
Cherries
Corn
Cucumber
Green Beans
Greens
Melons
Radishes
Stone Fruit (Peaches & Plums, etc.)
Spinach
Strawberries
Tomatoes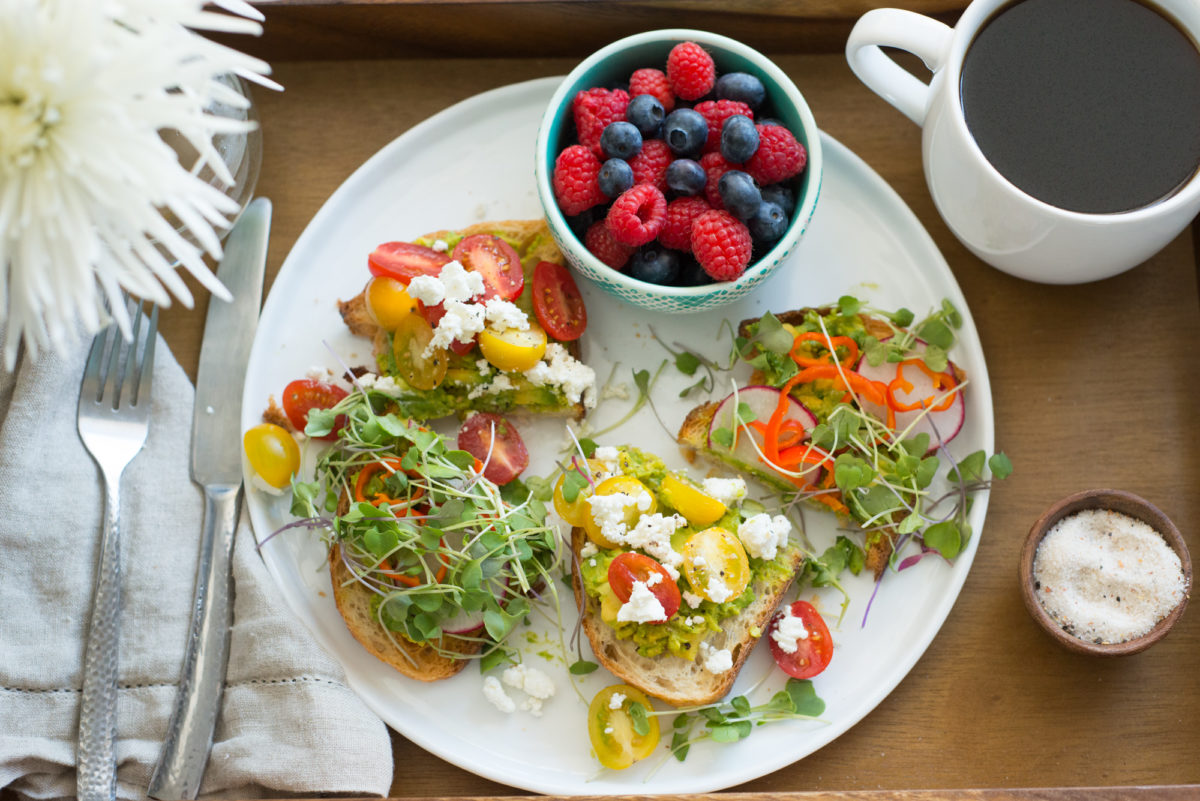 So first of all, everyone eat ALL THE AVOCADO TOAST THIS TIME OF YEAR. You can eat like 100 things on this list – radishes, tomatoes, and spinach, with avocado on toast. Put some berries on the side. You.are.welcome.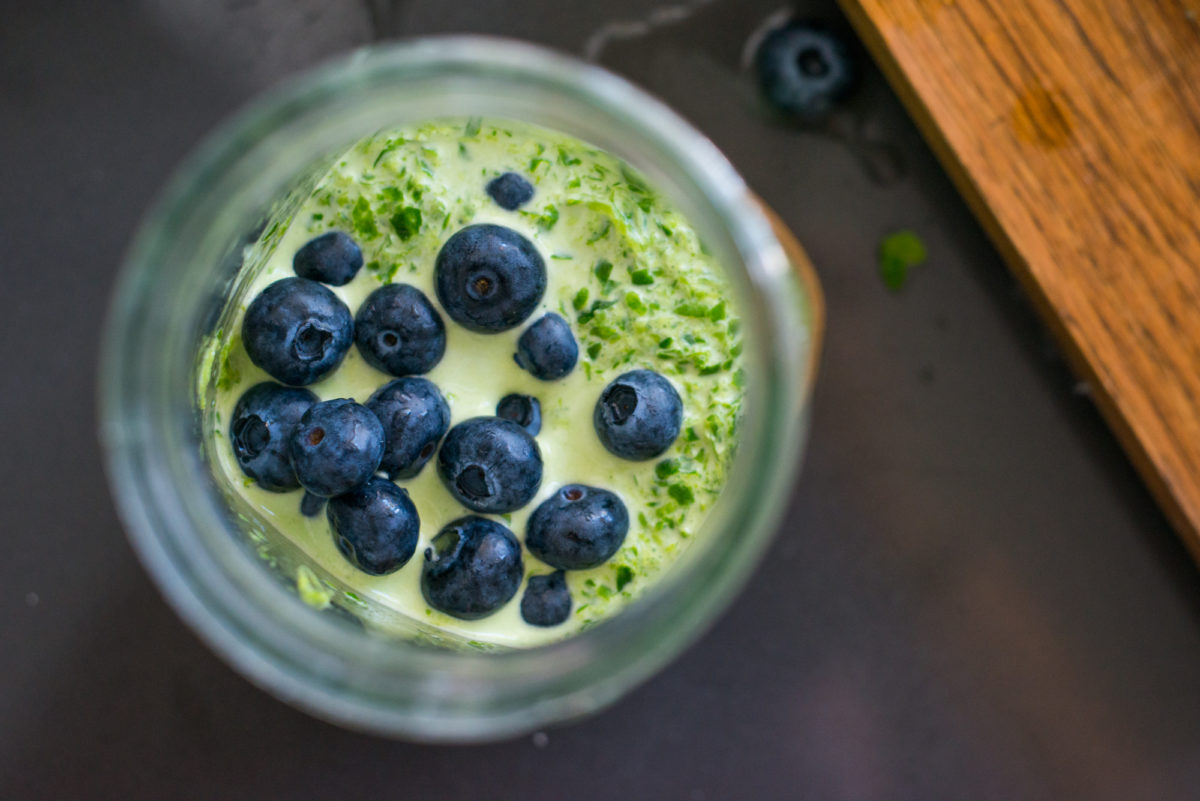 I would be remiss if I didn't include a smoothie. This is a Blueberry Cumber Smoothie. Today I had a smoothie that was kale, almond milk, blueberries, Greek yogurt, and ice. Yum. Either of these are seasonal and fresh and a great breakfast or snack.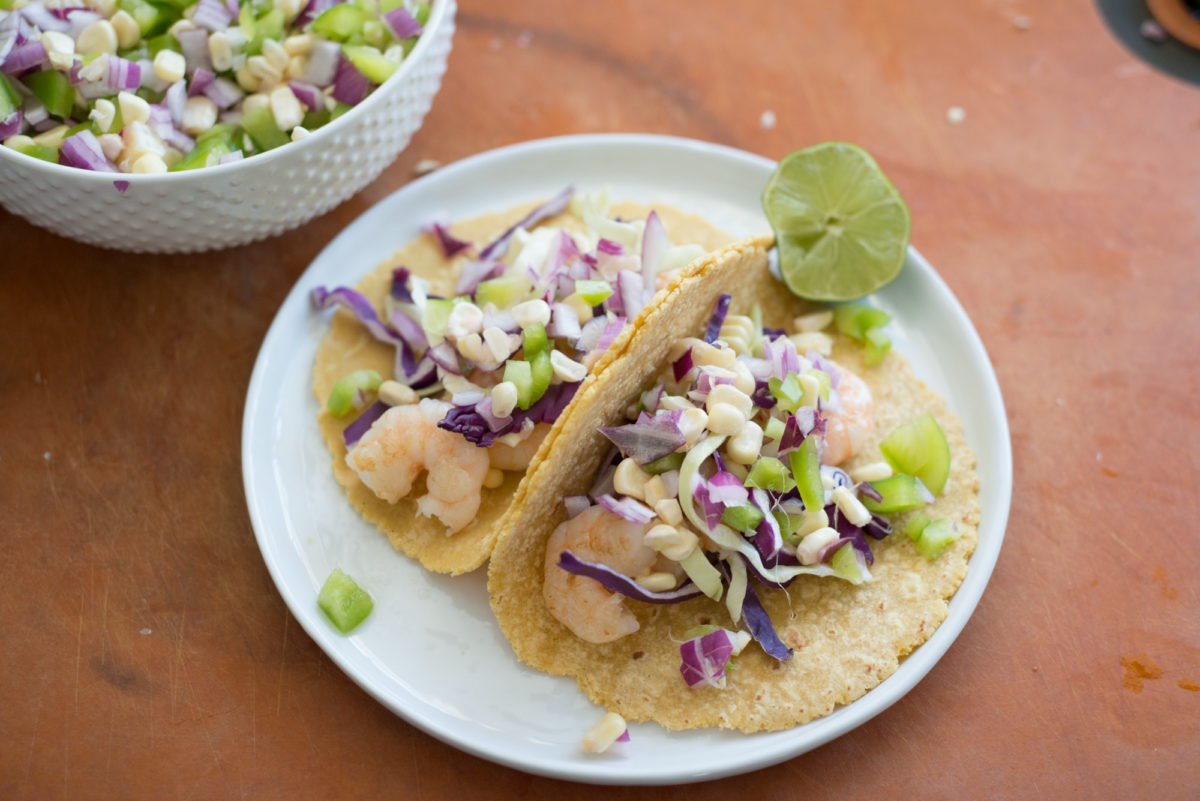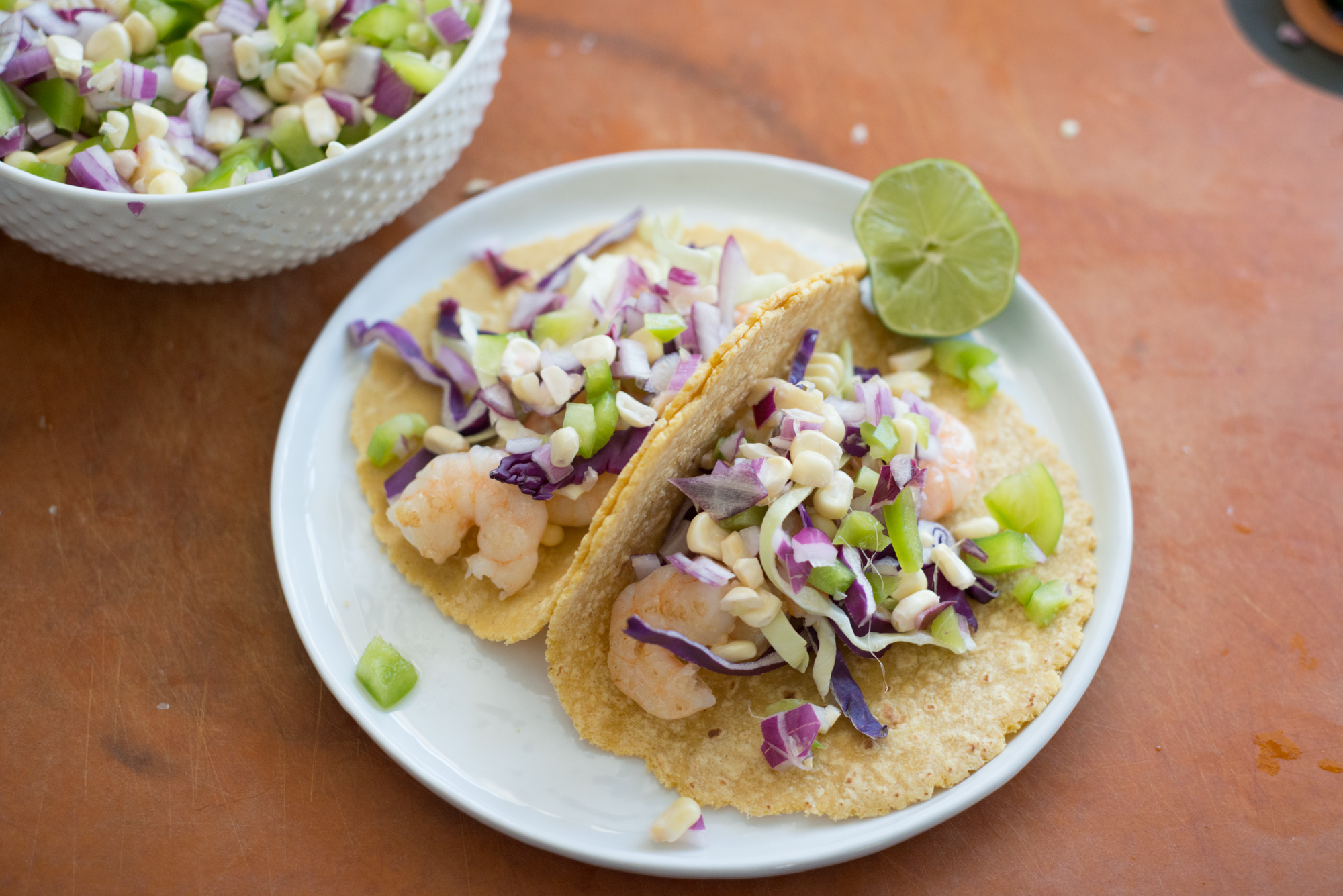 These Shrimp Tacos are topped with all sorts of seasonable veggies – mostly roasted Corn, Peppers, and Onions. These are great for the grilled dinners when it's too hot to turn the oven on, but you want something hot and great. It's a great way to get tons of veggies in your dinner plus corn, hello? The best this time of year.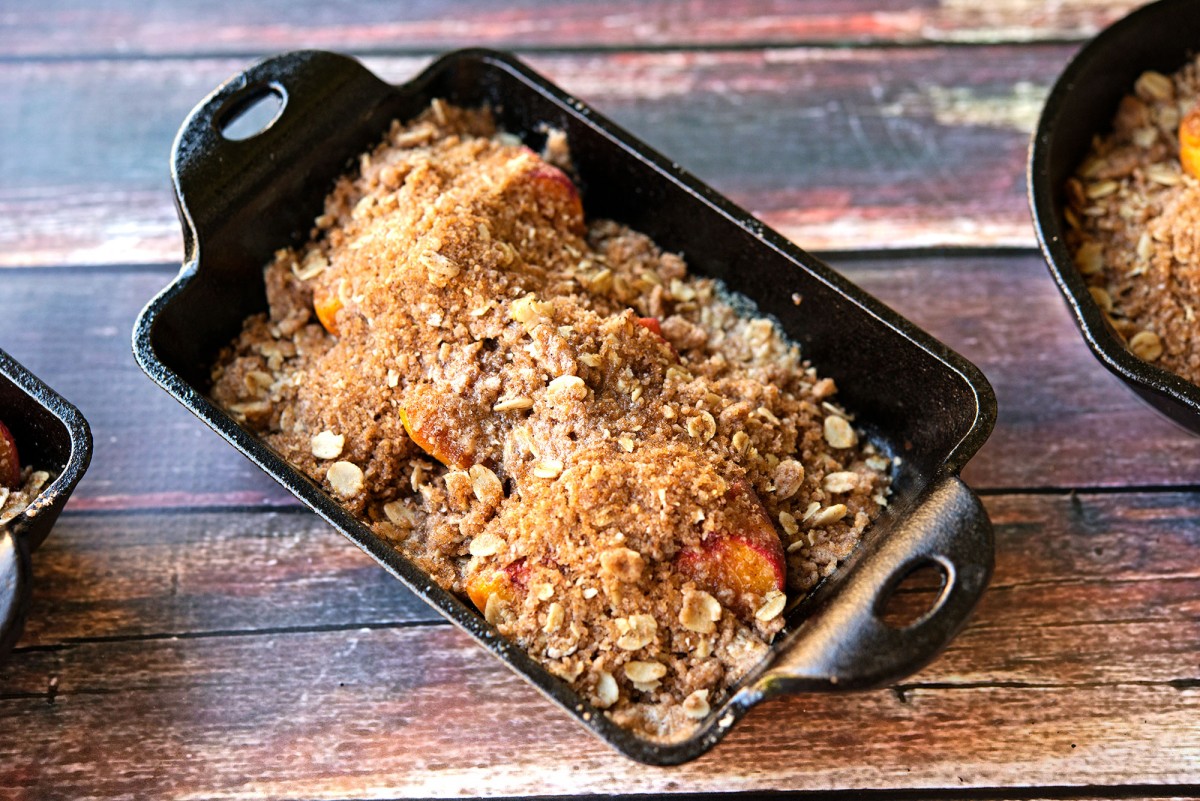 Stone fruits are bomb and I love them. But I always feel like they are not ripe and then REALLY RIPE and sometimes I end up with too many to eat so I like to put them into a smoothie OR put them into a crisp or crumble. Some kind of awesome dessert with a topping and some whipped cream or vanilla ice cream – enter this Tiny Peach Crisp. They're perfect for when you have one or two too-ripe stone fruits but you don't want to make an entire pan. Plus, let's be real, crisp is best fresh and hot.
With that, we almost head into August, and I promise next month to be more timely! Happy summer produce you guys!
[addtoany]