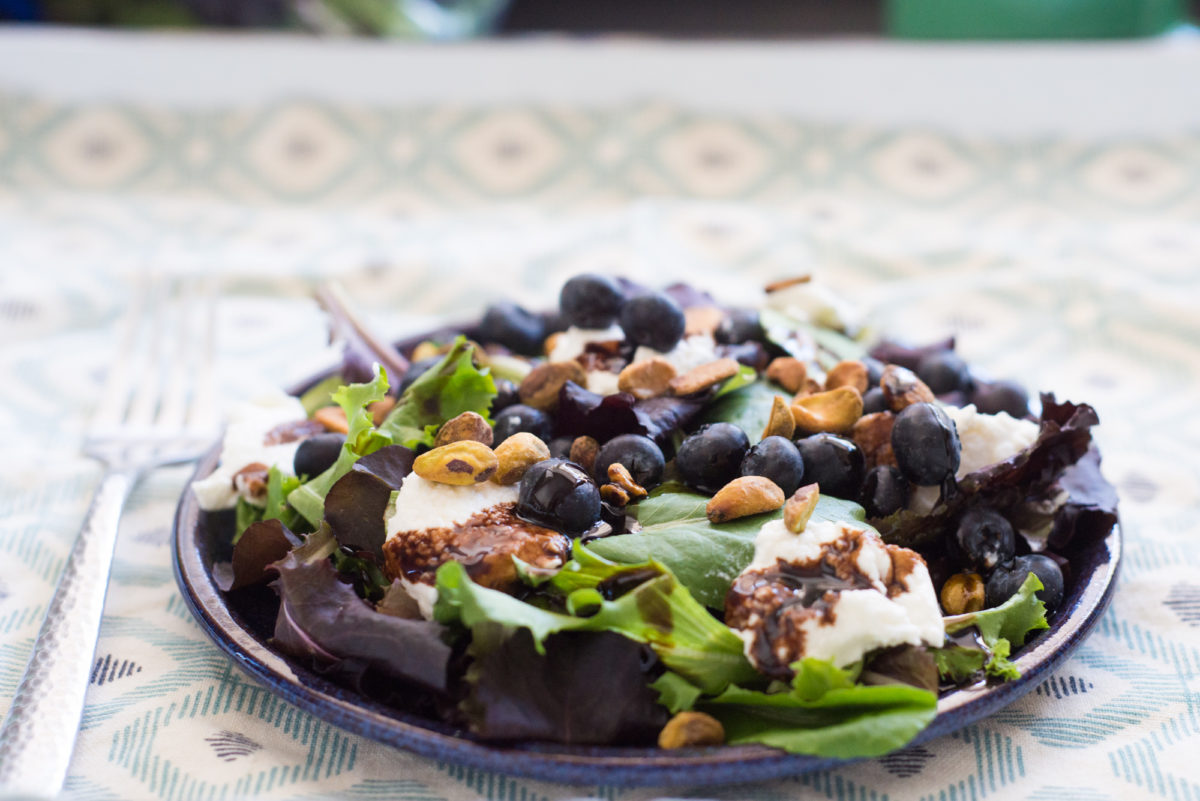 I'm always looking to expand my list of great salads both for main dishes and for sides. I am also trying to expand my list of go-to foods that don't require meat, or at the very least don't center on it. And, I think that ricotta is just plain underrated. Whenever we make calzones or my Rosemary Ricotta Dip, inevitably we have some leftover and I hate when it gets wasted. And so, I thought why not make a salad with ricotta at the center?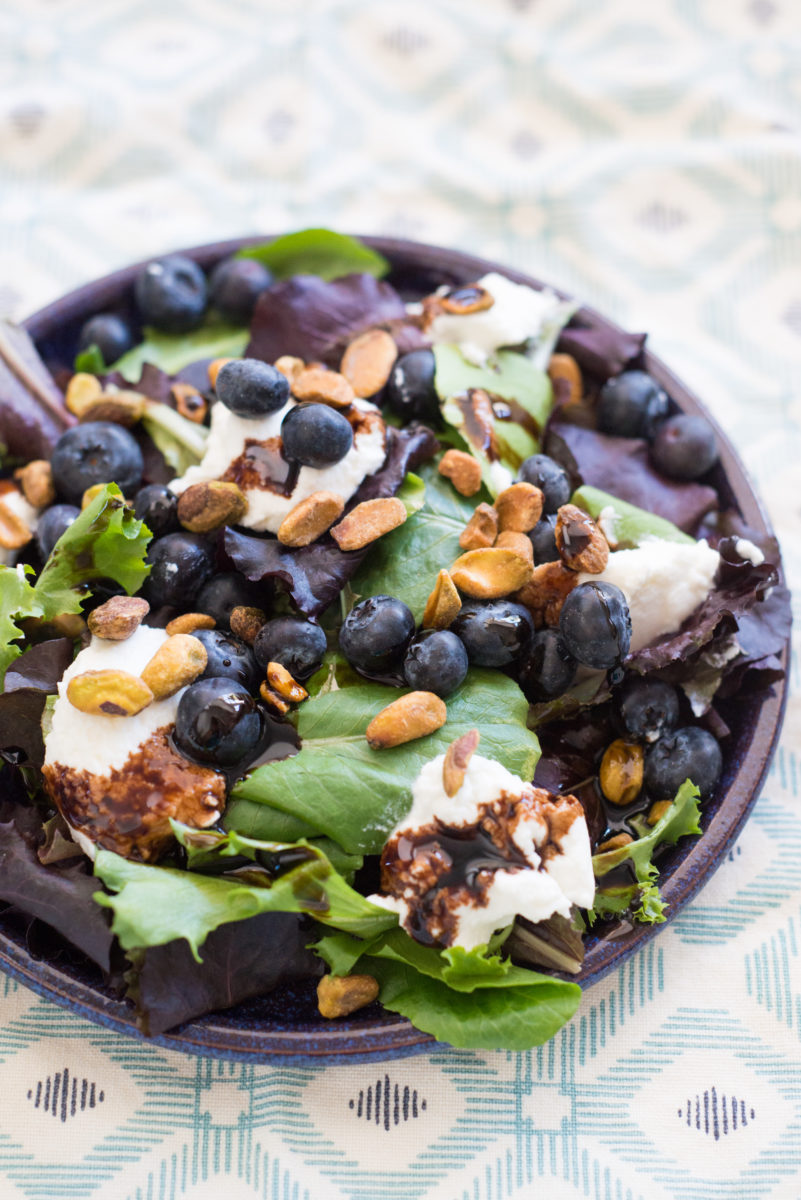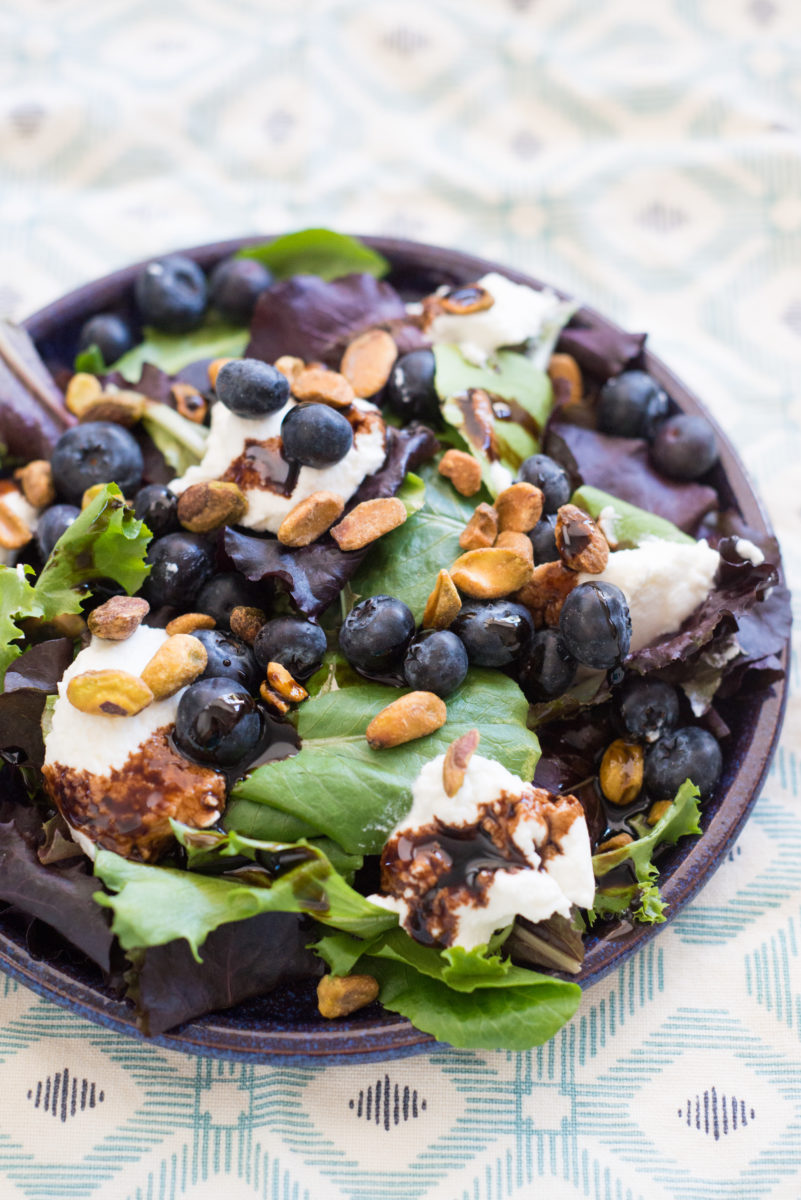 I have been really in to pistachios lately, and having nuts in general on all salads and dishes. It's such an easy way to make a dish more complete, don't you think? This salad is nice and light, and could be paired with any seasonal fruit – it doesn't have to be blueberries, as I am nervous that batch was the last I'll see this season. I'll be moving maybe to citrus or figs (or both?!)
Regardless of the fruit you choose, don't leave out ricotta – it's worth it. The recipe can be adapted to add chicken or salmon, which is how I ate it last night – with Trader Joe's breaded chicken that I keep in the freezer at all times. See below, and enjoy!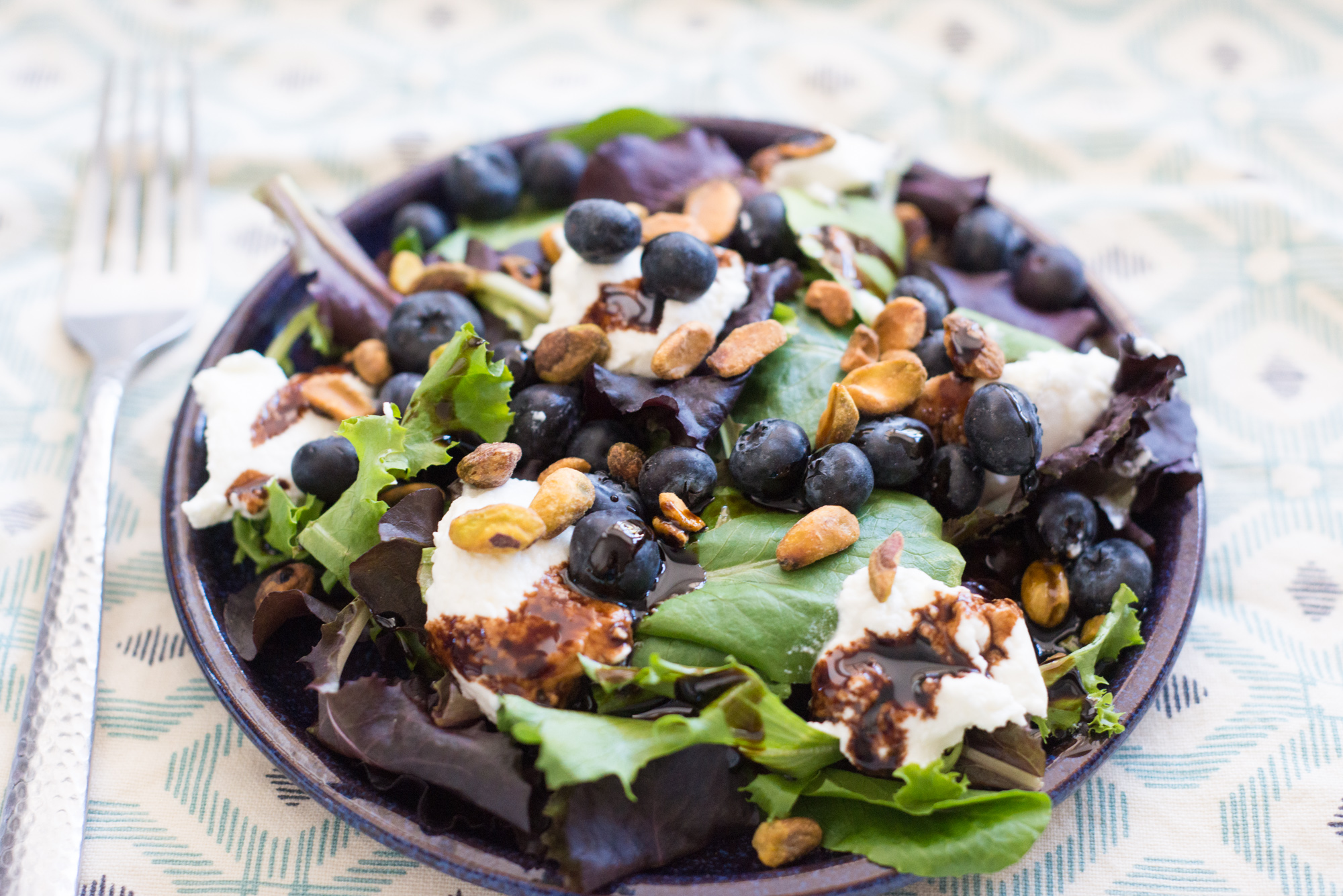 Type: Salad, Vegetarian
Author: Jennie
Difficulty: Easy
Prep Time: 5-7 minutes
Servings: 1
Ingredients
2 cup mixed greens
1/2 cup blueberries
1/4 cup pistachios
1/3 cup ricotta
1 tablespoon balsamic vinegar
1 teaspoon olive oil
Directions
Toss the mixed greens, balsamic vinegar, and olive oil together.

Top with blueberries, pistachios, and ricotta.

If desired, add a protein - perhaps some salmon or chicken.
[addtoany]
Yum