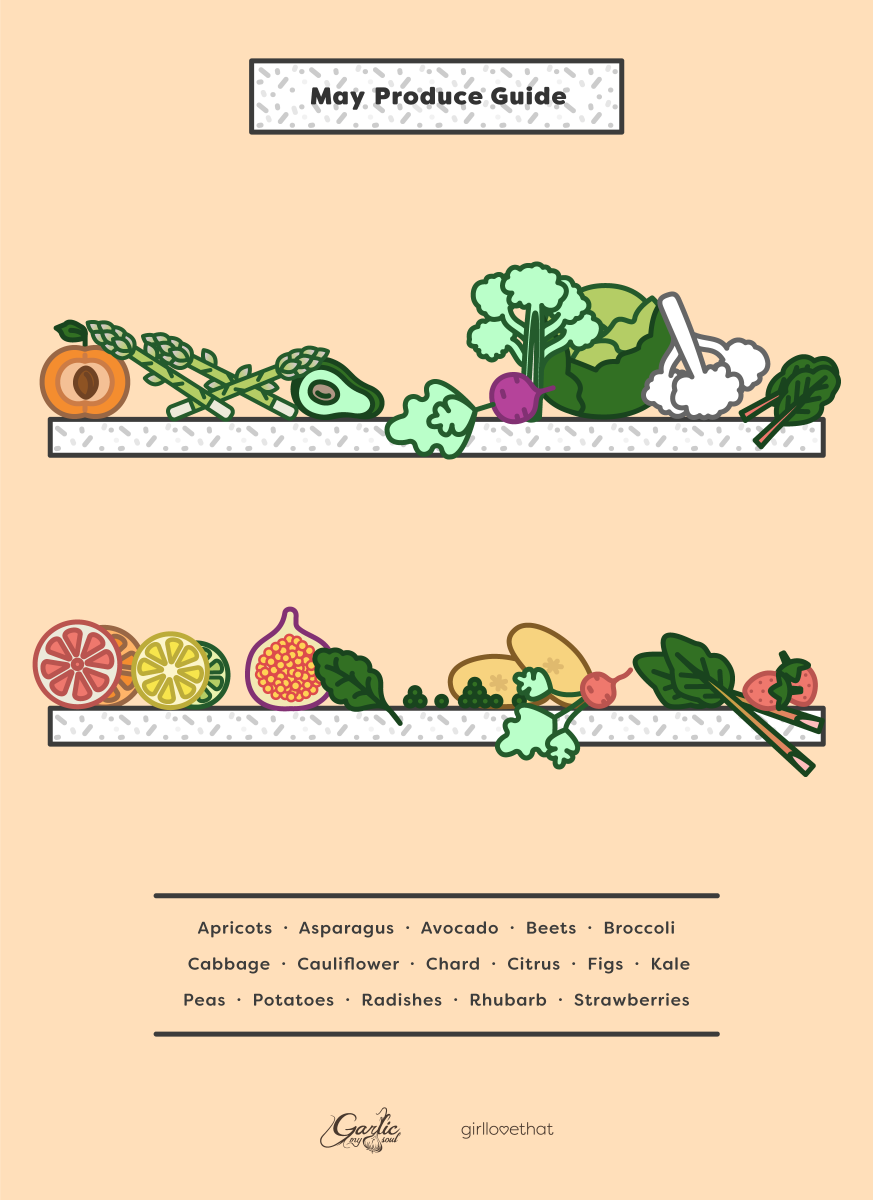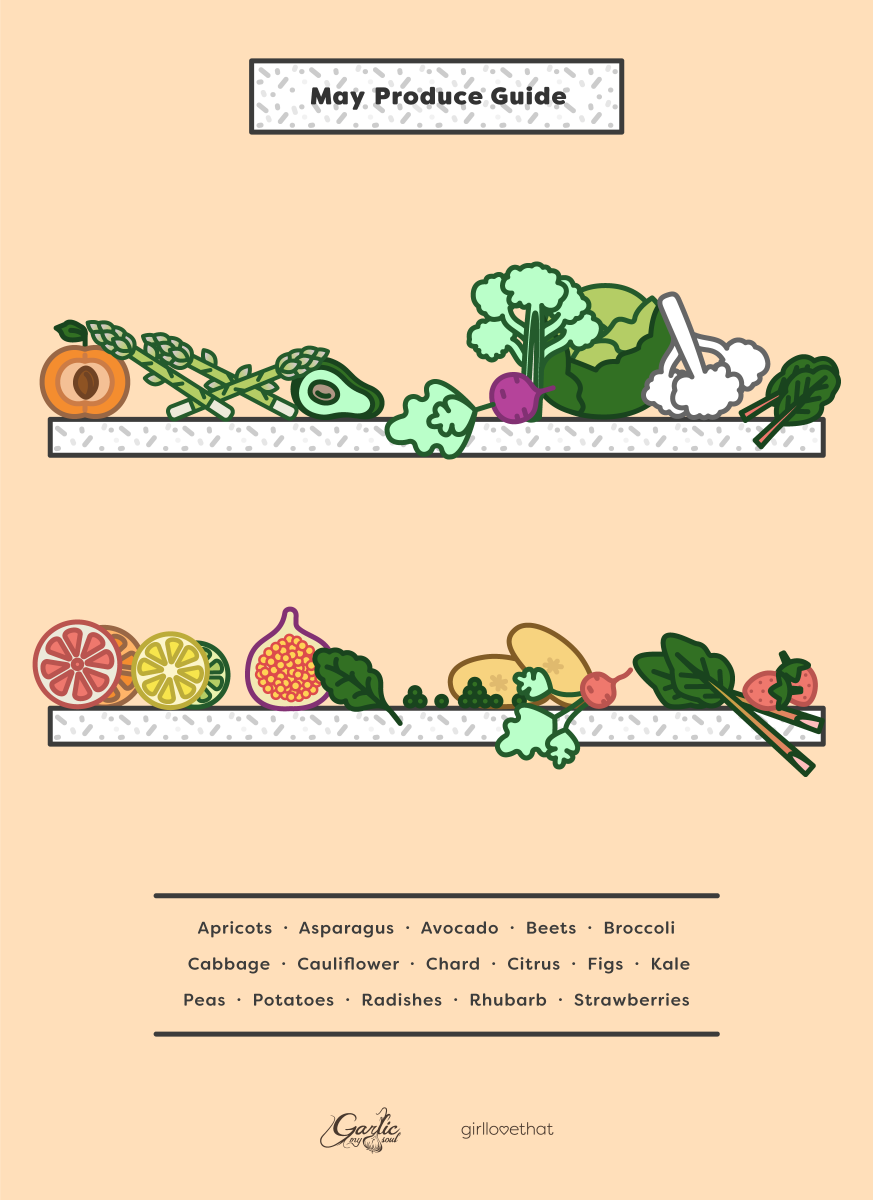 Guys, May is so exciting. I am getting sick of citrus (sorry backyard!) and I am ready for berries and summer greens. Is there anything more exciting than new veggies? I think not.
Apricots
Asparagus
Avocado
Beets
Broccoli
Cabbage
Cauliflower
Chard
Citrus
Figs
Kale
Peas
Potatoes
Radishes
Rhubarb
Strawberries
And of course, I wouldn't leave you hanging with no recipes, so below check out some of my fave recipes with the above ingredients!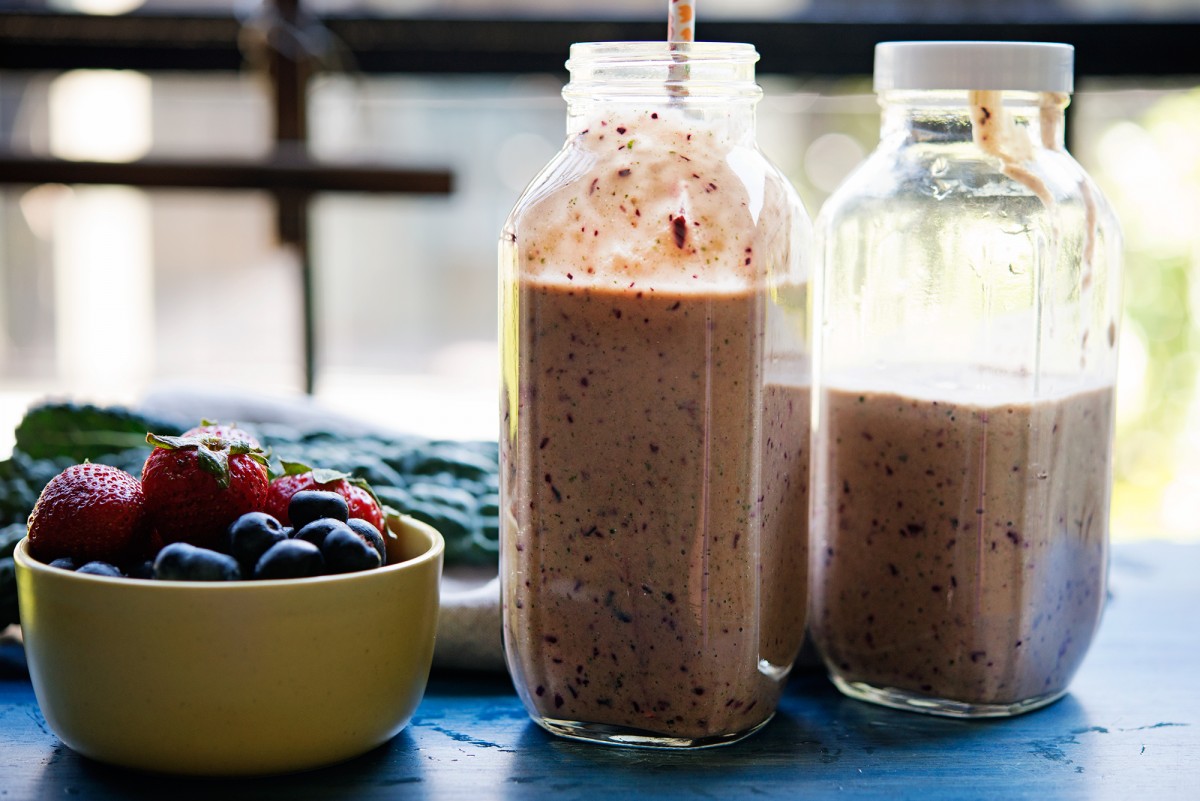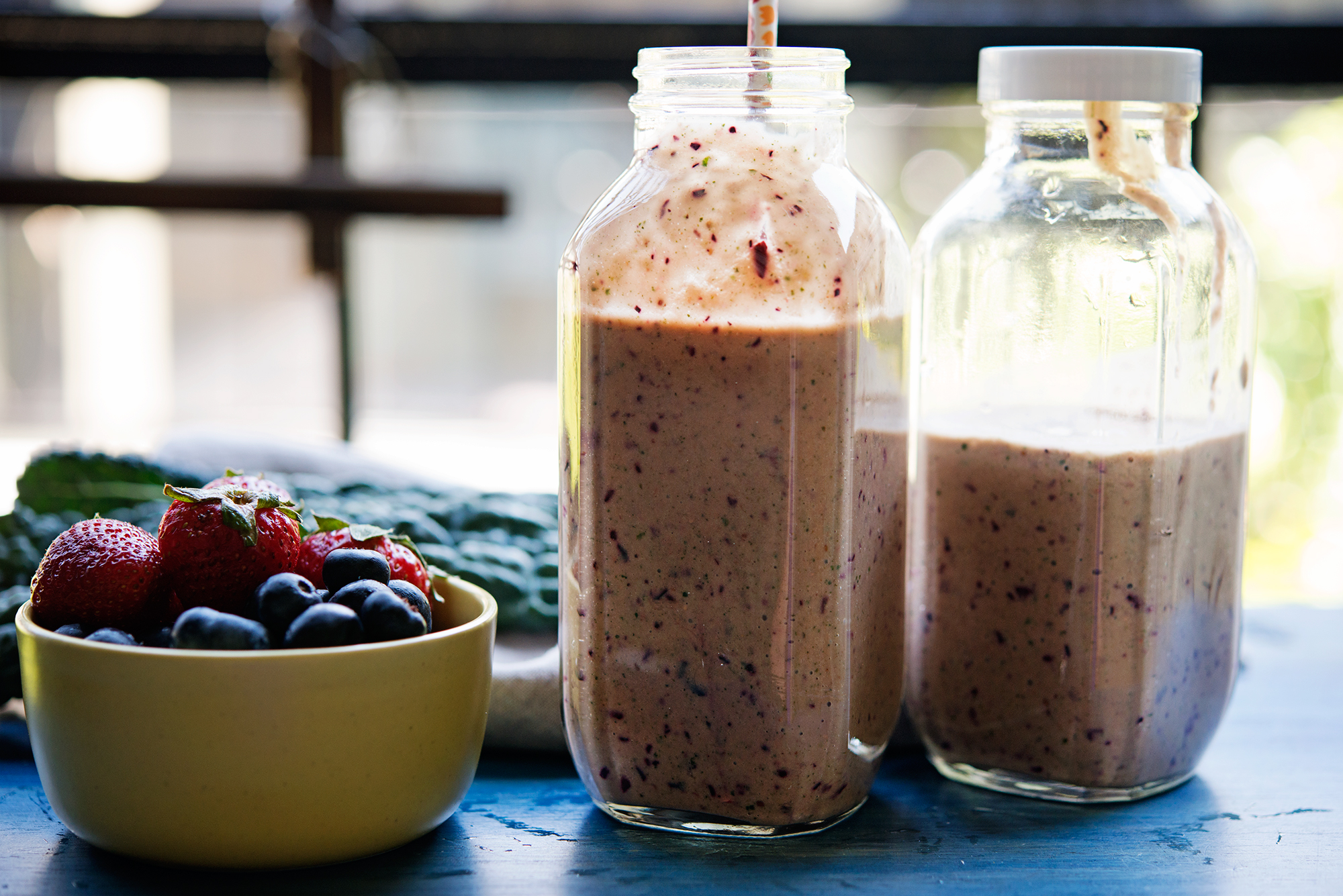 This Strawberry Avocado Smoothie is a go-to of mine this time of year. Sweetie and earthy, plus smooth from the avo. Win-win-win.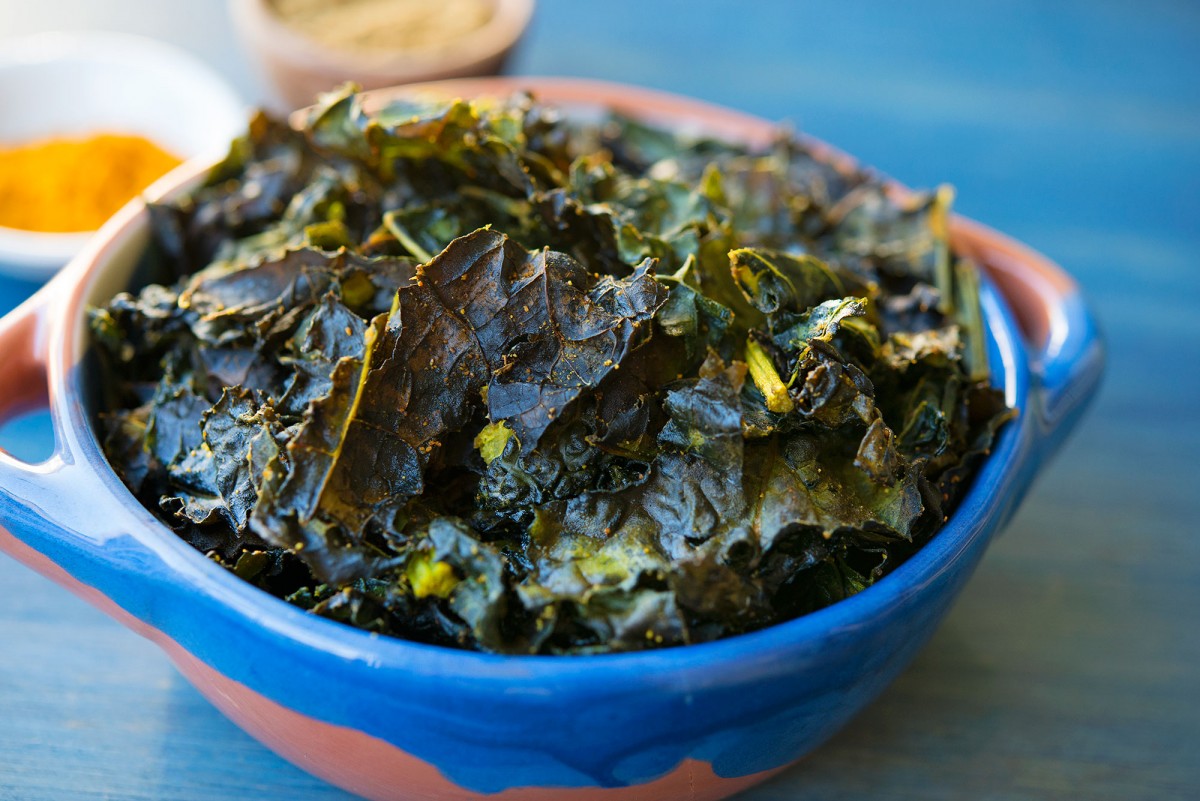 Kale! Kale! Hail Kale! I was so grossed out by kale during the beginning of my pregnancy but I'm back into it now, and making up for lost time. These Kale Chips are spiced with my faves (cumin on all things) and are perfect for when you're craving potato chips but have a random bag of kale in your fridge you need to use. Trust us.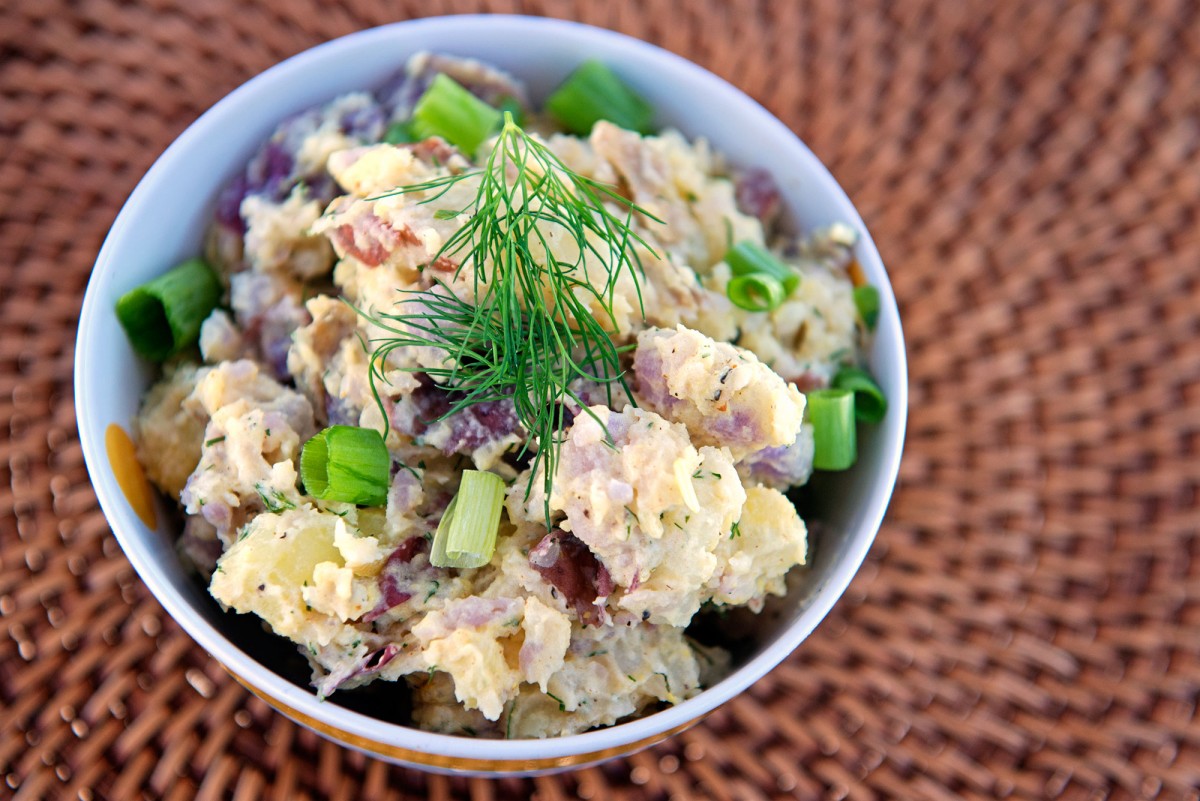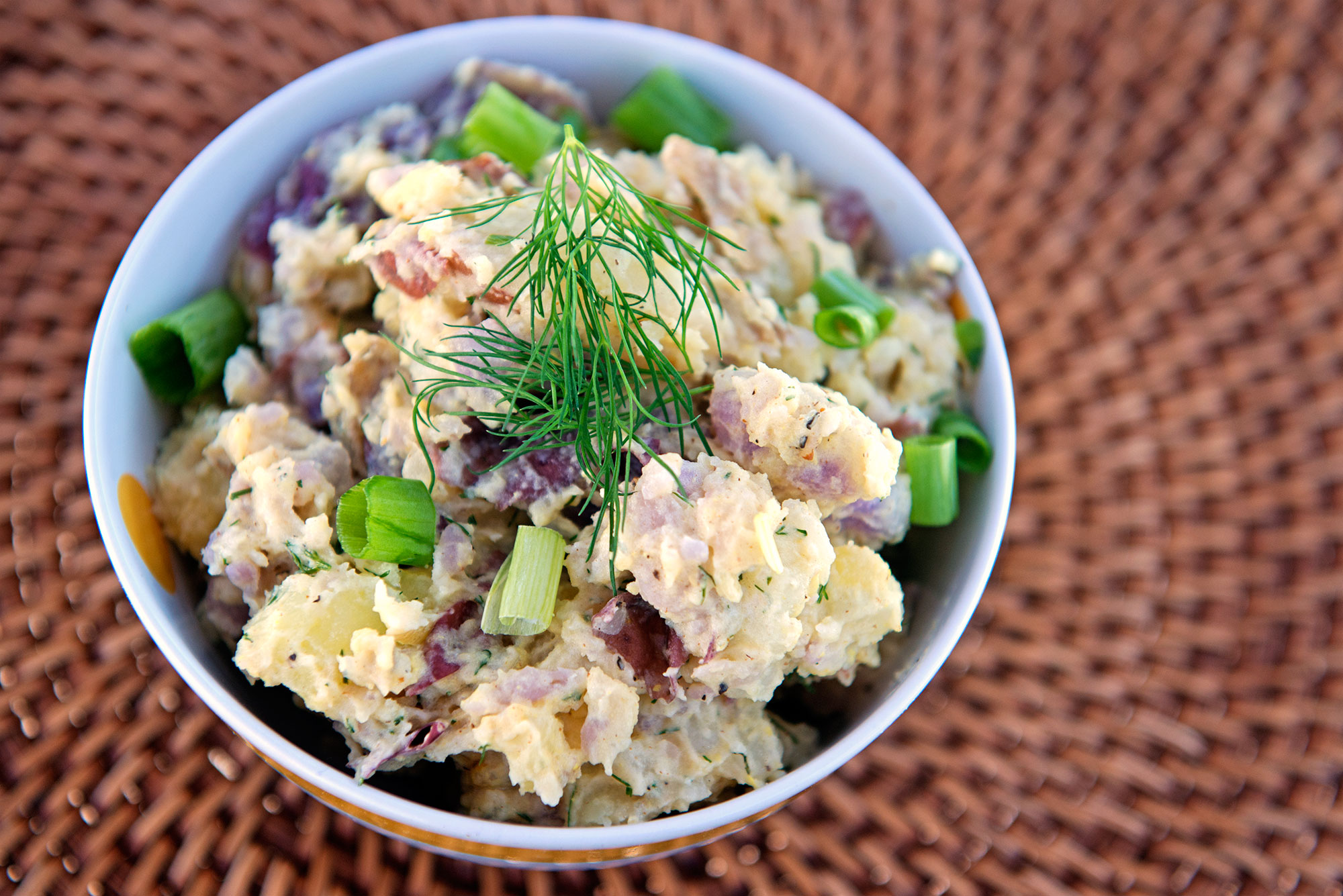 POTATO SALAD. Guys I am so pumped for summer because somehow that's when I make all the cold salads and eat them out of the fridge with a spoon while I'm waiting for the grill to heat up. This is great with all grilled things, all meat, all veggies…the list goes on. Bring this to all your parties and people will love you.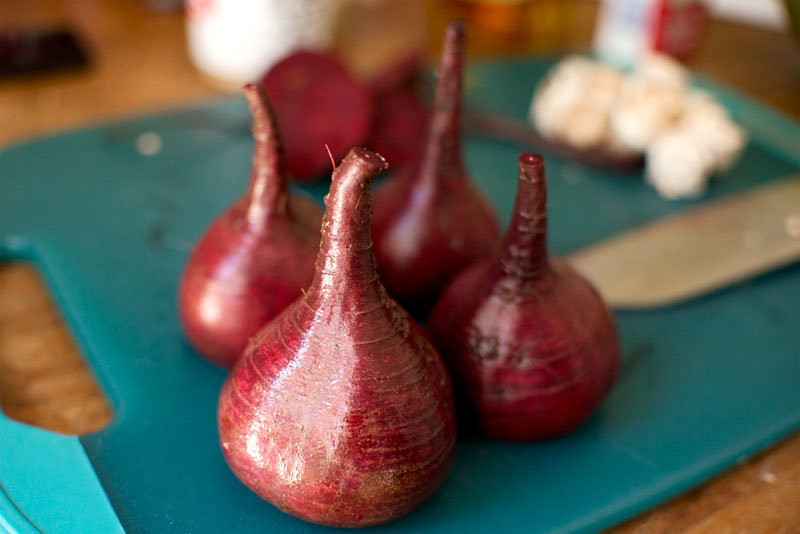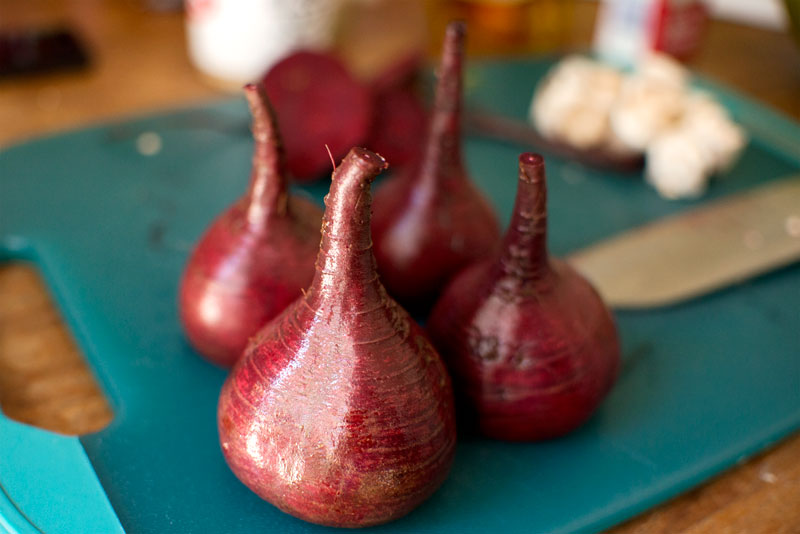 Beets, glorious beets, for making perfect Beet Hummus. I have been VERY snacky lately (I mean I kind of always am) and am glad to have some hummus around so I don't blow my dinner on cheese sticks and tortilla chips. Beets are my spirit vegetable, you guys. They're messy! They're delicious! They're loud (in color) and they WILL STAIN YOU. Kindred spirits, we are. (Try golden beets if you, you know, don't want all your shit stained. Still as good.)
What else are you guys cooking this month? Send me your fave recipes – I am always looking for new ideas!
[addtoany]
Yum