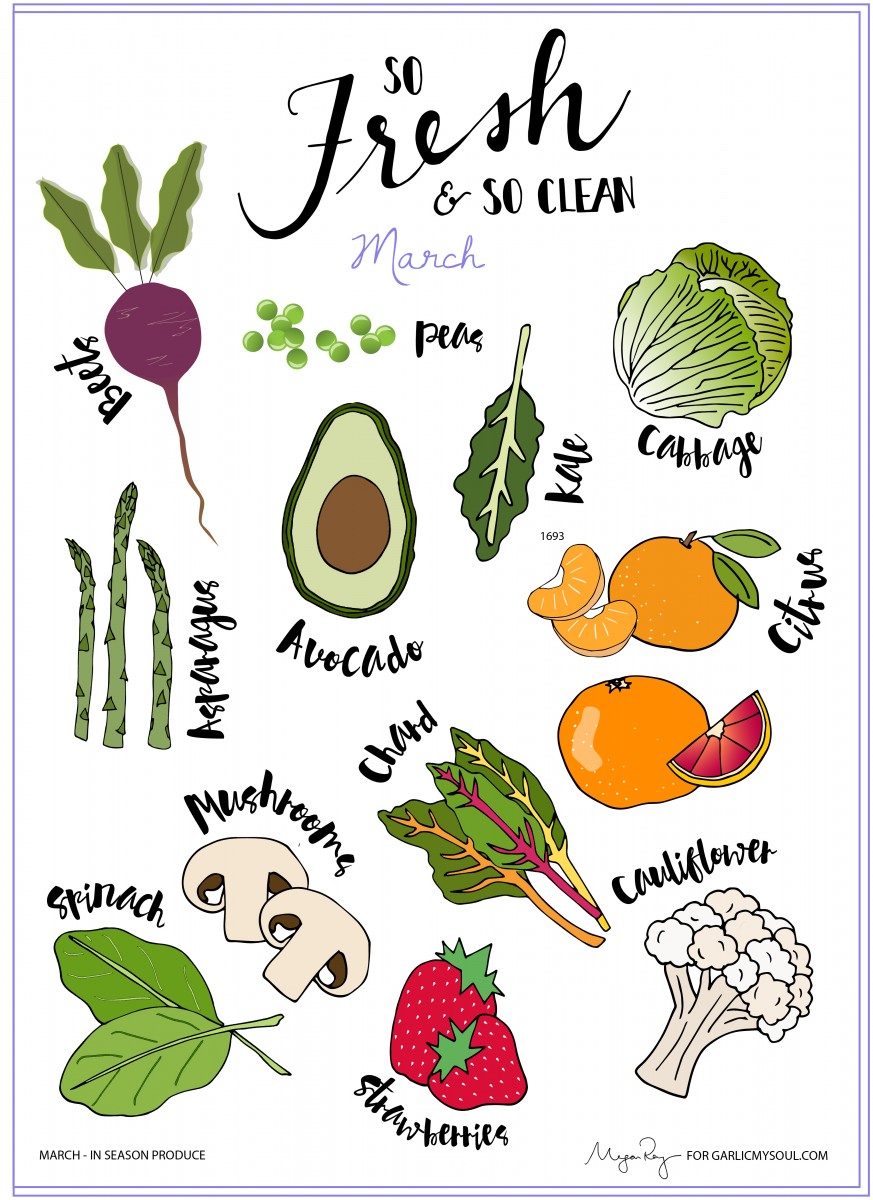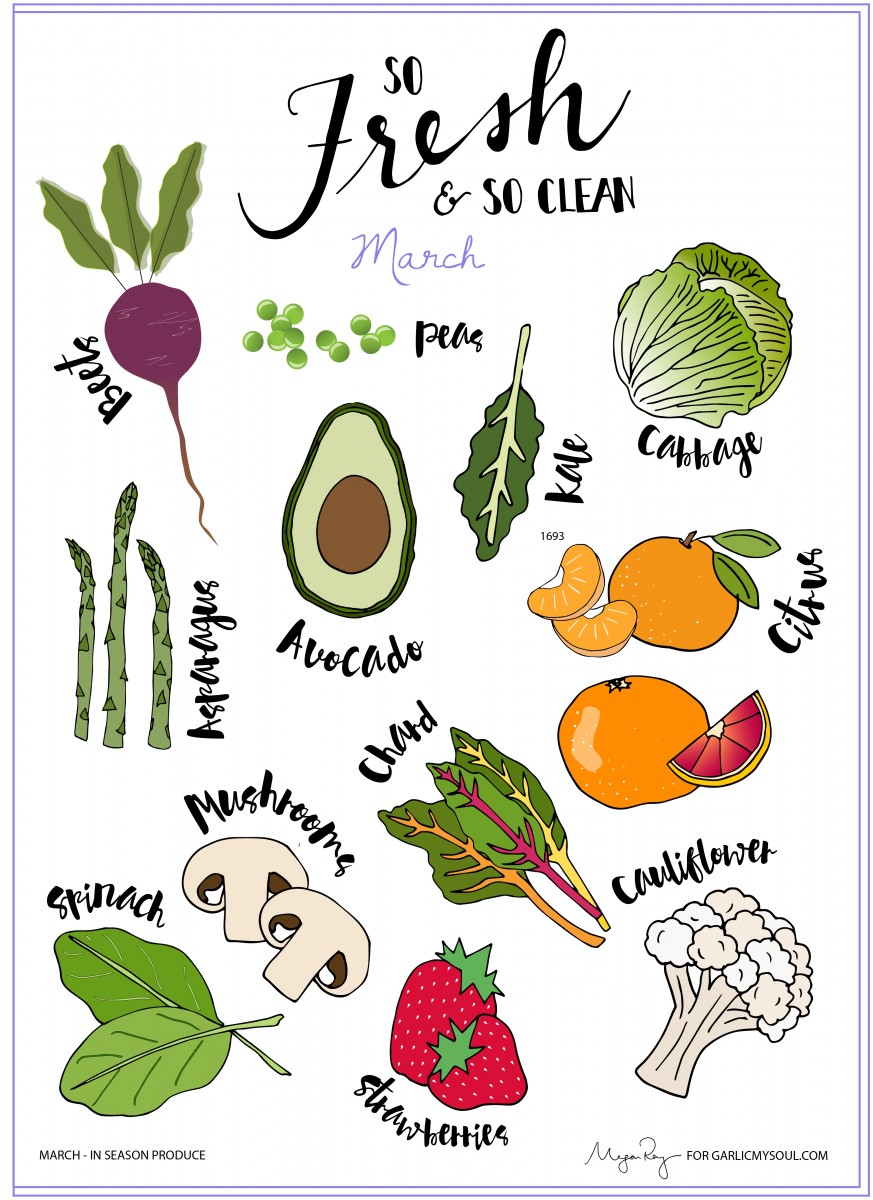 March! Spring! Veggies everywhere! And, here comes berry season soon enough. Before you know it, we'll be swimming in peas and blueberries. I love the springtime because everything is green, the birds are chirping, and the farmer's market just grows and grows. Here's what's in season this month:
Asparagus
Avocado
Beets
Cabbage
Cauliflower
Chard
Citrus
Kale
Mushrooms
Peas
Spinach
Strawberries
So what am I going to be cooking this month? I always love ushering in a new batch of produce so I can try my fave recipes again…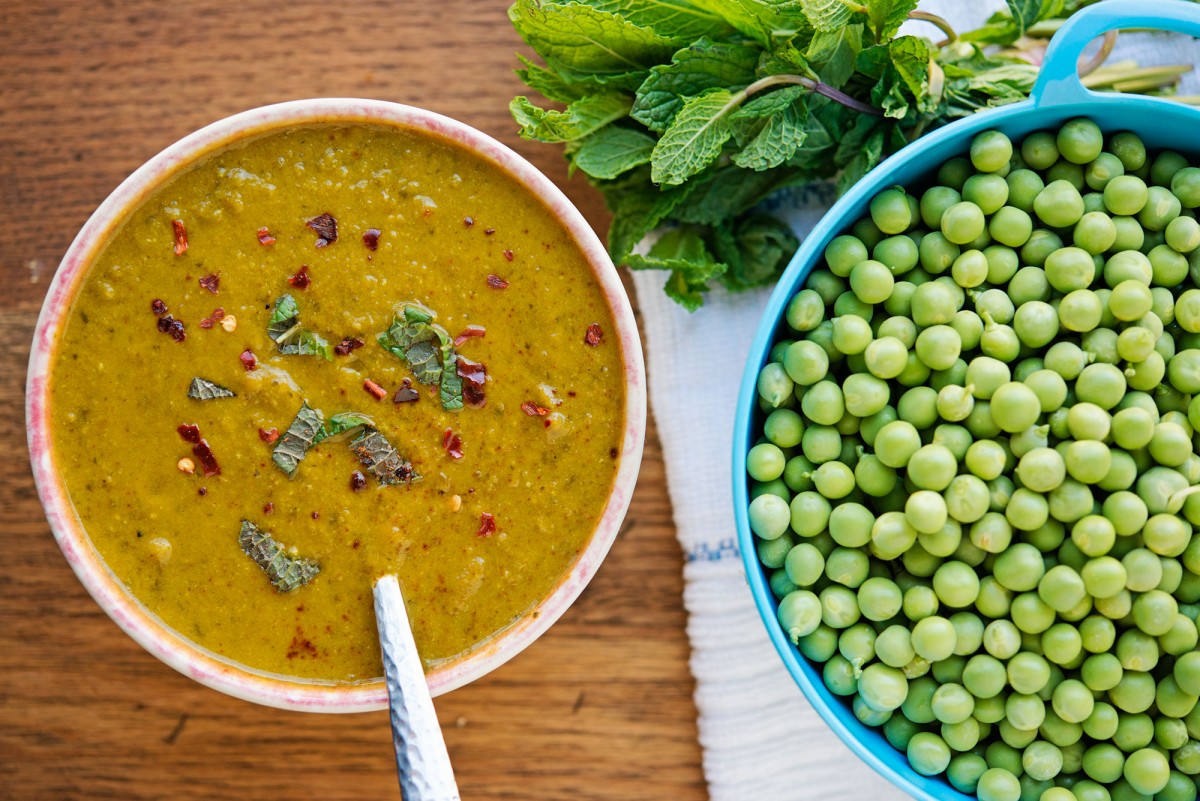 This Mint & Pea Soup is so easy and is a perfect dinner highlighting peas, one of my fave veggies. This can be vegetarian, or not, and is great served with crostini or really crusty bread.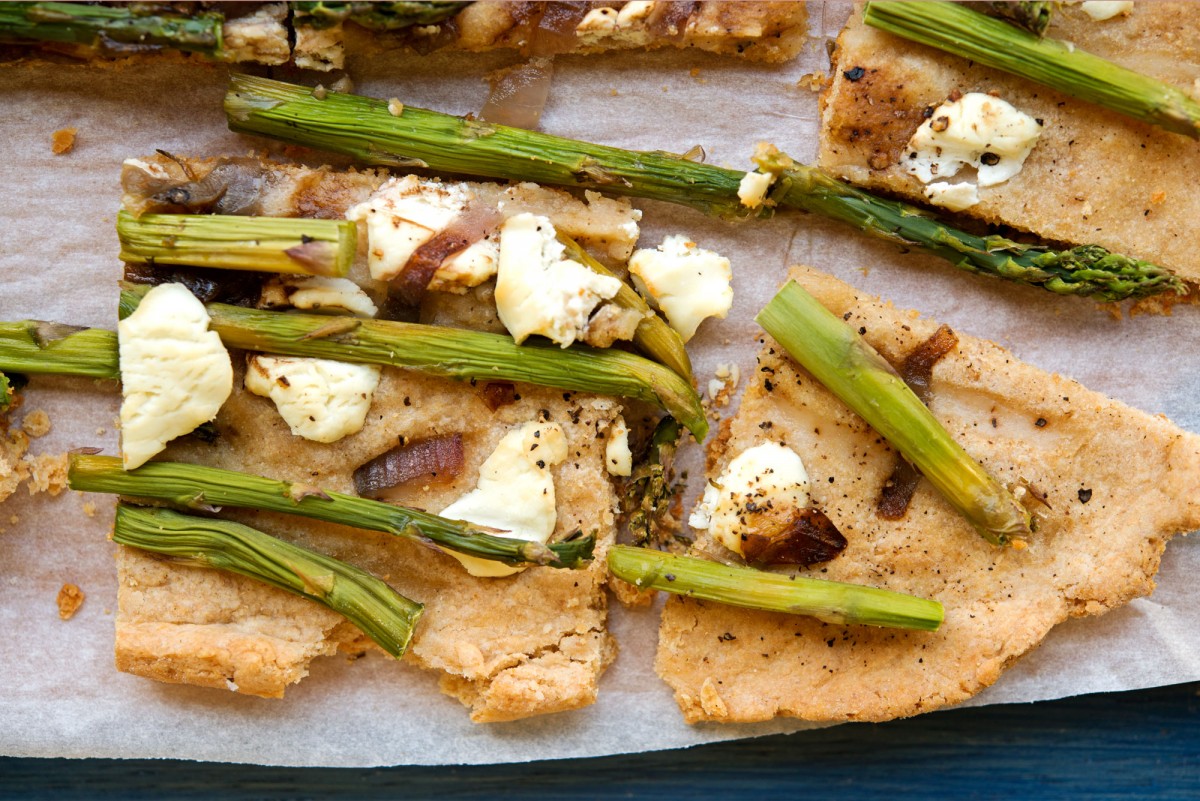 I made this Asparagus & Goat Cheese Tart a couple of years ago, and it's still a go-to. It comes together easily and it highlights the asparagus flavor – and when asparagus is in season, you most certainly want to highlight it.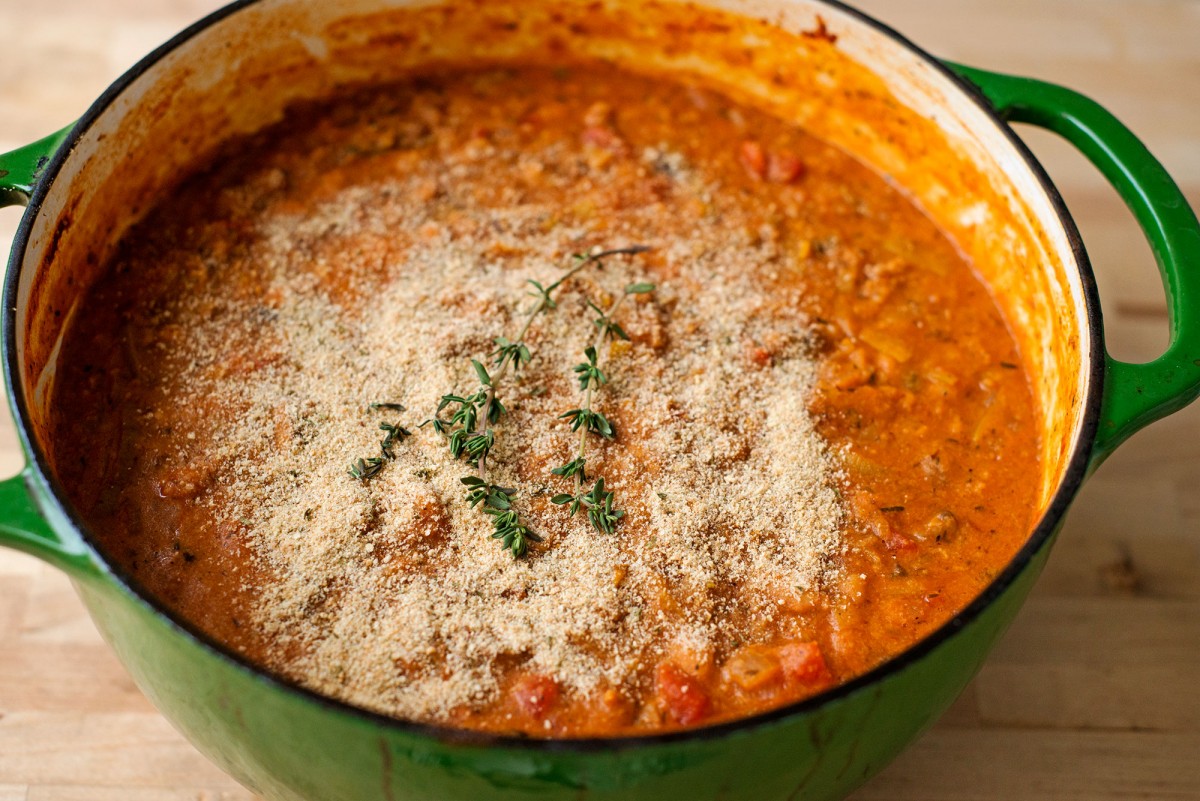 It's raining on and off here, and we're still getting away with making cold-weather foods. So this Mushroom Cassoulet might be on the rotation in the coming weeks.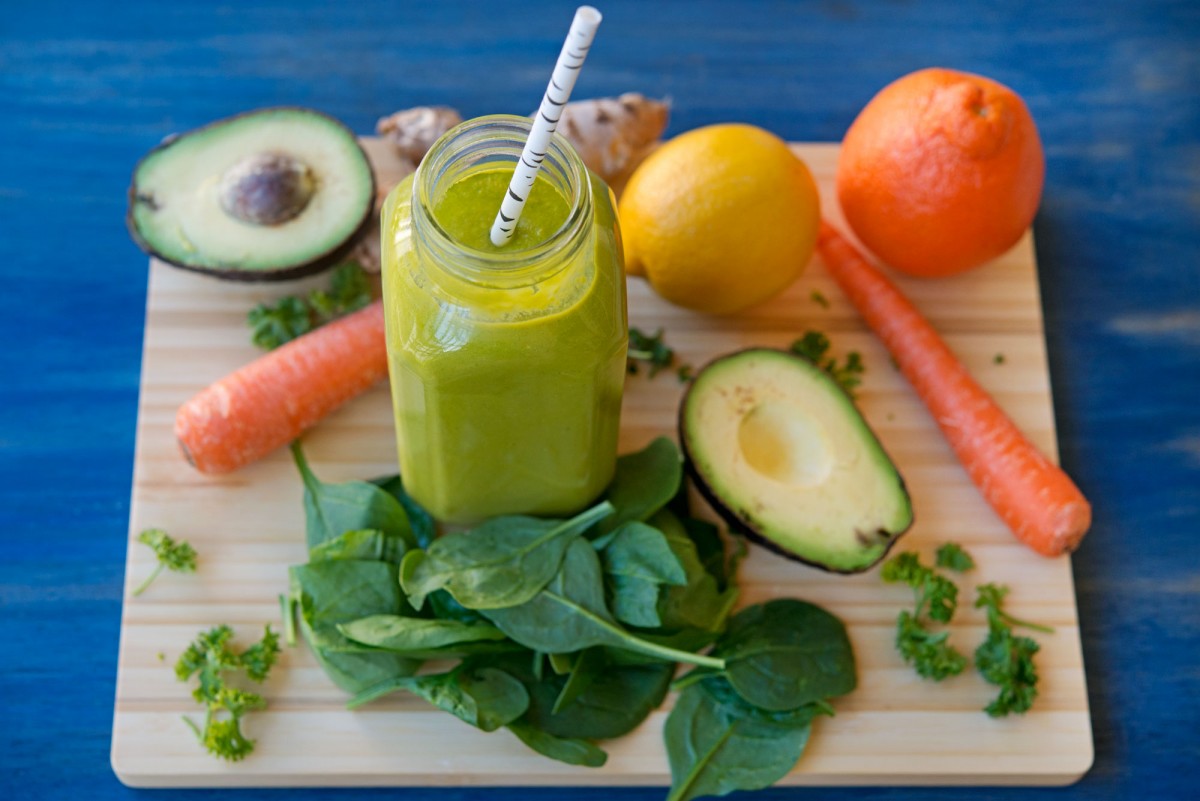 Finally, try this Spring Smoothie. It's chocked full of March veggies, and will ward off any late-season colds. It's refreshingly sweet with avocado and carrot, but with enough spinach to balance it out.
I might go make myself a smoothie right now…Happy March, you guys!
[addtoany]
Yum