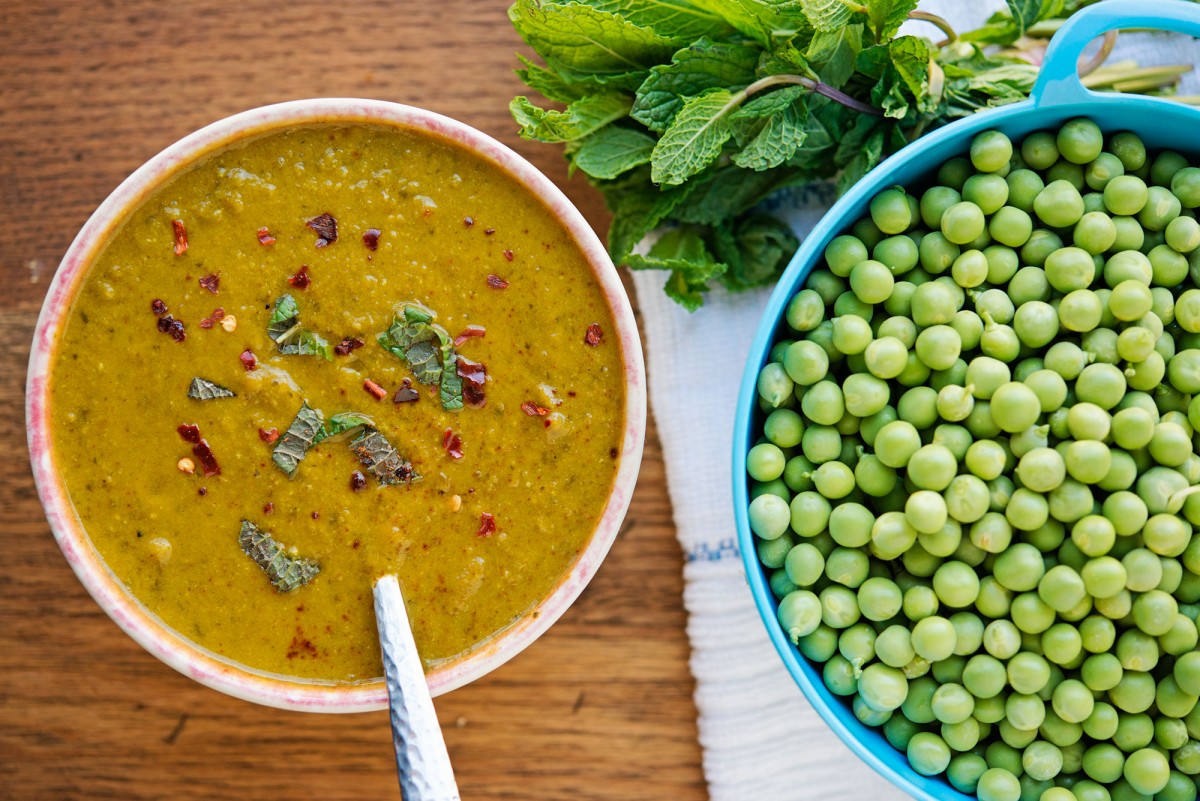 Adapted from Sheryl Crow + Chuck White
Prep Time: 15 minutes
Cook Time: 20 minutes
Ingredients:
1 1/2 tsp olive oil
1 medium red onion, diced
2 oz pancetta
4 cups vegetable broth
1 pound fresh peas
1/2 cup chopped mint leaves, plus extra for garnish
1/2 lemon, juiced
1 1/2 tsp sugar
1 1/2 tsp kosher salt
1/2 tsp pepper
1 1/2 cups packed spinach leaves
cayenne pepper + red pepper flakes for garnish (optional)
Directions:
1. In a Dutch oven or soup pot, heat olive oil over medium heat. Add onions and pancetta and allow to soften, about four minutes.
2. Add the broth, and bring to a boil. Then, add peas and mint and cook about five minutes.
3. Turn the heat off, and add lemon juice, sugar, salt, and pepper. Mix well and remove from heat, allowing to cool about 10 minutes.
4. Do this in two batches: take half the soup and half your spinach and puree in your blender until smooth – this might take a few minutes.
5. Once all the soup is blended, put back on the stove and heat on low until you're ready to serve – you only need a few minutes to get it hot again, so it's ready quickly. Serve hot with crackers, cayenne and red pepper flakes, and mint.
Yum