El Niño is here. Rain is coming down hard, and the nights are cold. Normally at this time of year, Corelyn throws together a cassoulet and we have a magical couple of days and nights of leftovers. But now that she's in Atlanta, I had to figured out how to make this delicious dish on my own. This weekend, I attempted to make one myself. I switched it up for you guys for something a little different, and let me tell you it was not a mistake, despite not being as well versed as Corelyn in such a dish.
First of all, I received a subscription to RawSpiceBar from my brother-in-law and his girlfriend for Christmas, and I received the first batch after the holidays. This month was focused on Norwegian spices, and they did not disappoint.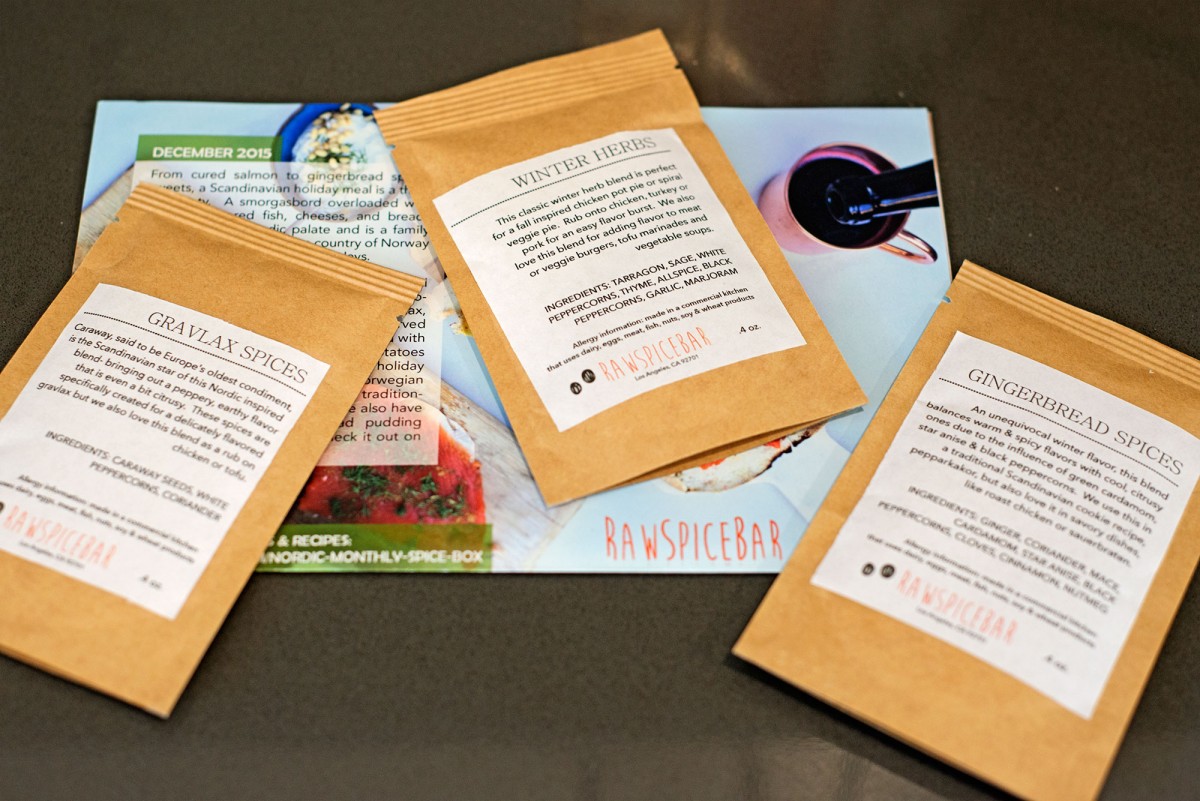 I wanted to start making these ASAP and I figured the Winter Herbs would be the most perfect mix for this cassoulet. It contained tarragon, sage, white peppercorns, thyme, allspice, black peppercorns, garlic, and marjoram. Winter in a bag, right?!
I followed the basic recipe from this Sweet Potato Cassoulet that Corelyn wrote. I took out the sweet potatoes out and added mushrooms, and let me tell you it was a good decision. I love sweet potatoes, but the mushrooms add always a little something different.
The full recipe is located here, but it's basically cannellini beans, leeks, onions, mushrooms, crushed tomatoes, and pork sausage. It doesn't get much better folks. This simmers together for an hour and then bakes for a few minutes with a bread crumb crust topping that makes a nice balance of flavor with the stew-like cassoulet.
I suggest you make this as soon as possible to get you through the winter. It will make you a happy camper, it'll keep your family happy, and it makes stellar leftovers.
What are you making to keep you warm through the winter?
[addtoany]
Yum