Whew. We've made it to the halfway point, you guys. I'll be honest, I don't feel so different but I definitely am eating less and snacking way WAY less. The cravings are starting (where's my movie-style popcorn/glass of wine on Friday night) and I'm realizing how much of my life is tied to foods tasting good.
Every thing I do revolves around the next awesome thing I'm going to eat, whether it's lunch or dinner with a friend, a coffee date, "deserving" something like a piece of chocolate or vodka soda after a long day. I'm having to learn how to find happiness in things other than food – a good walk, a great conversation, yoga with my dear friend (jk I've never met her) Adriene.
The other thing I've found interesting is when I get close to mealtime, I don't even miss a specific thing – I miss the idea of eating anything I want. That's humbling, too. I have to think ahead, plan, and have the willpower to say no. We didn't toss the non-compliant things in my house ahead of time, and I haven't reach for anything yet because I always hear in the back of my head, but you will have to start over.
I am waiting for the awesome effects of this challenge to show up (other than eating less, and theoretically weight loss, although I haven't stepped on a scale) but in the meantime, last week's failure was lack of good recipes (we had the same thing too many nights!) so I will be diversifying.
What I've been eating:
Breakfast
Week 1 – Hard Boiled Eggs. No recipe needed, although a couple of days I did have some avocado with it, and each day I had a banana.
Week 2 – Apple Cashew Mash – I can't even call this "grain free oatmeal" because it's nothing like oatmeal. It's like applesauce but not quite, and I made it last weekend and ate it all week for breakfast. After a week of hard-boiled eggs it was a welcome change, but by Friday I was DEFINITELY over it.
Week 3 – Chia Seed & Coconut Milk Pudding – This is what I'm having this week. So far, so good – I used unsweetened coconut milk and added cinnamon but no vanilla. This morning I had mine with a banana and two dates, because I was feeling wild. Shout out to my friend Caitlin who introduced me to this concept – I was saved from another week of being sick of eggs.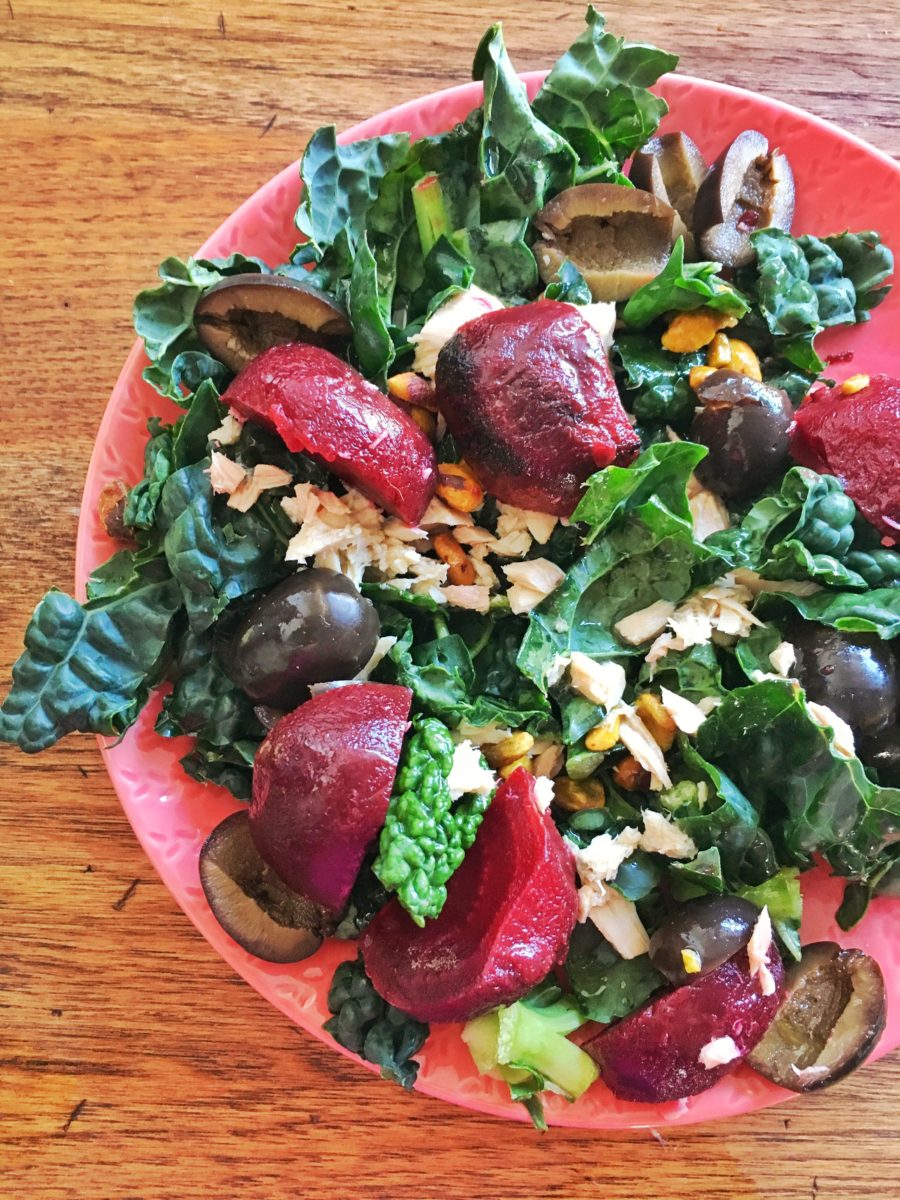 Lunch
I won't spend too much time here, but to say I was really enjoyed this Paleo Chili for the first week, then last week it was leftover-city and some salads. I also roasted a chicken and used that on my salads which was helpful – planning is so key for Whole30.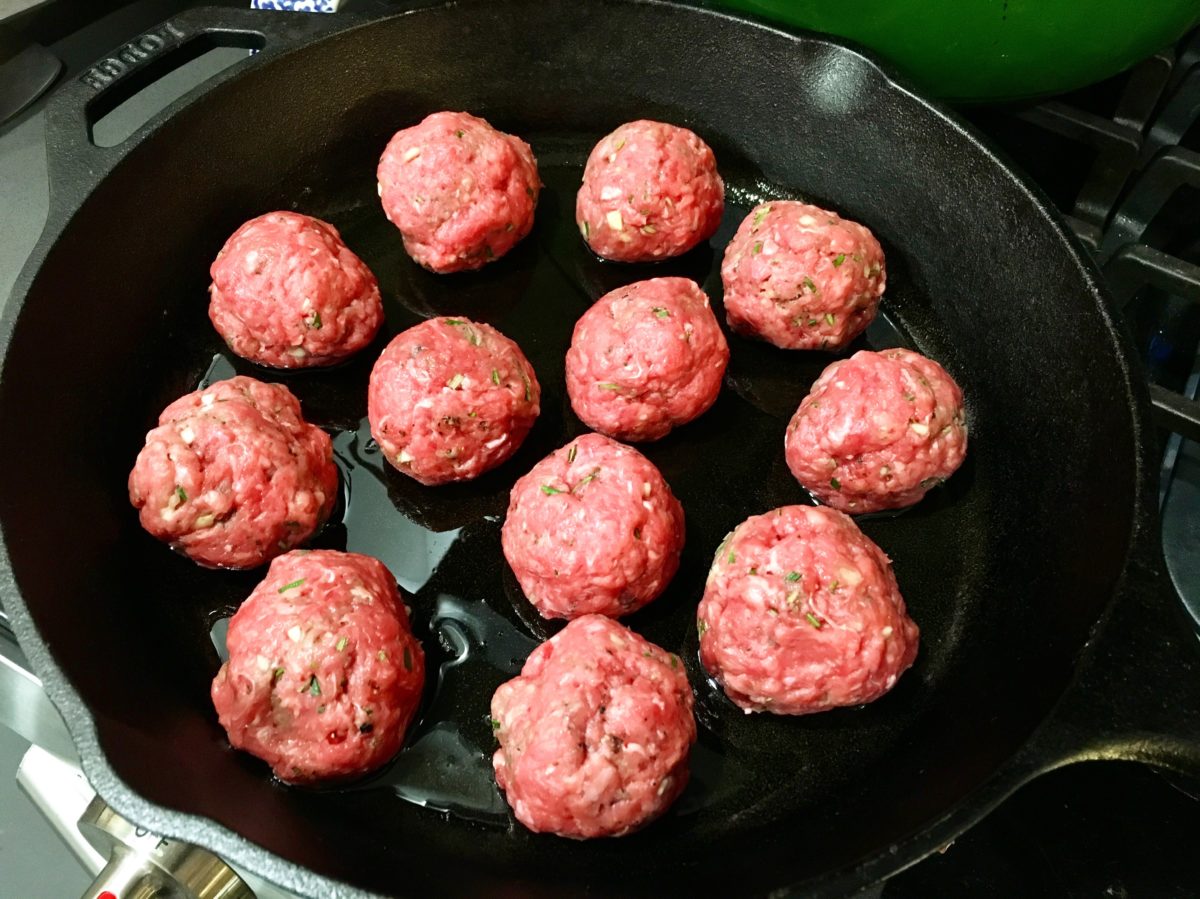 Dinner
Week 1 – The first week wasn't too hard, as I made old reliable recipes we eat a lot. First of all, we eat lemon pepper chicken which is from a recipe in a cookbook I started making years ago. Just add lemon, pepper, garlic, and olive oil to chicken and bake until chicken is done. So simple and easy yet delicious. We also did some various stir fries (try this or this but modify with coconut aminos and a little sesame seed oil). We also had our old standby of spaghetti squash with pesto (no cheese, of course, this is the pesto we made).
Week 2 – I started to branch out this week. I used this Thai Green Curry as a guide but used my own veggies of choice and added chicken, plus used cauliflower rice, and of course no sugar, and used coconut aminos instead of soy sauce.
We made these Rosemary Meatballs which were so good we've already made them again, this time in double, and had baked potatoes + sweet potatoes with them.
The rest of the week was a mix and match of chicken, Brussels/Broccoli, and roasted potatoes in various forms. We also made Tandoori Chicken using a pre-made sauce that was compliant and adding coconut milk and some onion and garlic (similar to this.)
Week 3 – I have a busy week coming up, so we planned ahead and I am planning to make a handful of recipes which I'll post once I've determined they're awesome (I am sure they are). I found some compliant sun dried tomatoes and I cannot wait to eat them.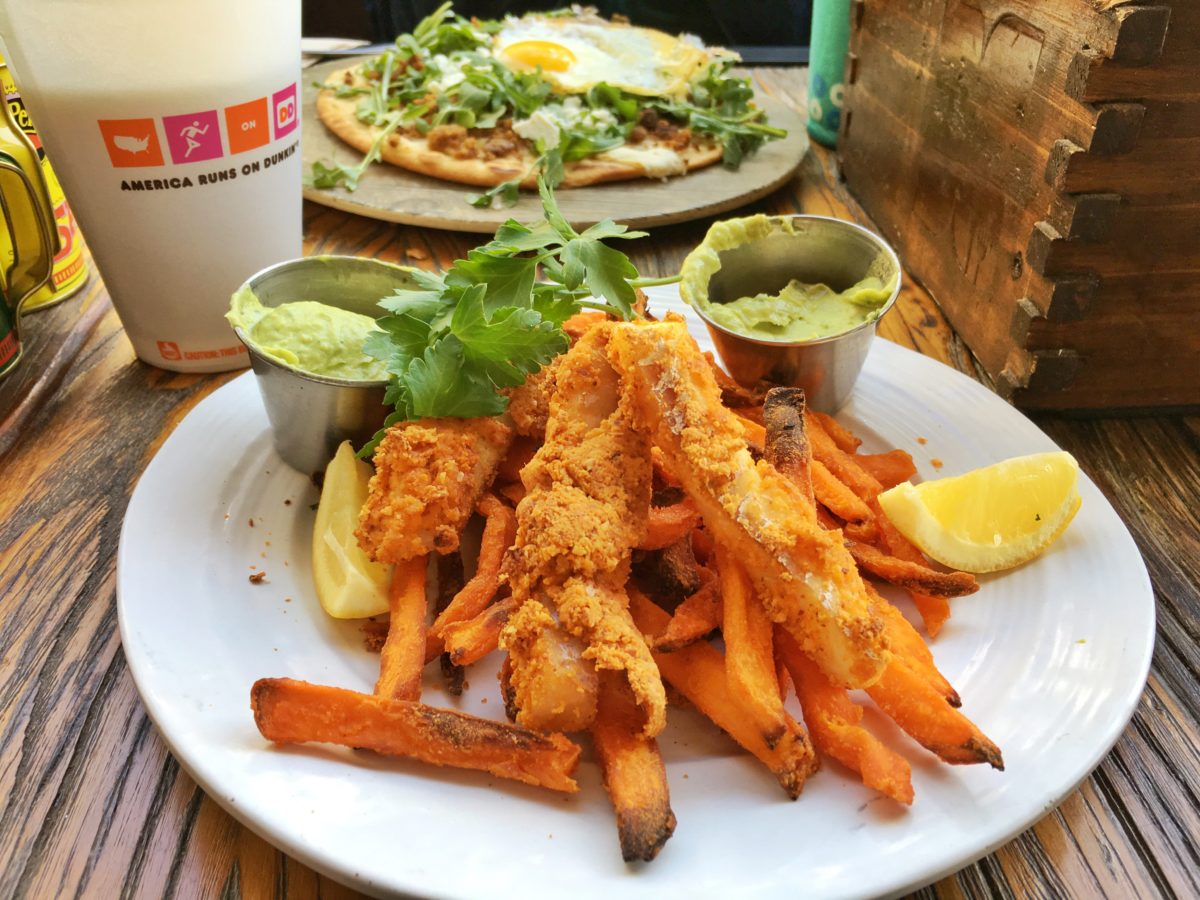 Eating Out
I have eaten out a couple of times, which was hard but fine after asking a lot of questions. Shout out to Greenleaf in Hollywood that dealt with me despite a line. It made me feel more patient with people who are always asking questions at restaurants, because don't we all have a right to know what we're putting into our bodies and paying for?
I've also eaten some salads from the salad bar by work, thank goodness for the Lassen's right down the street.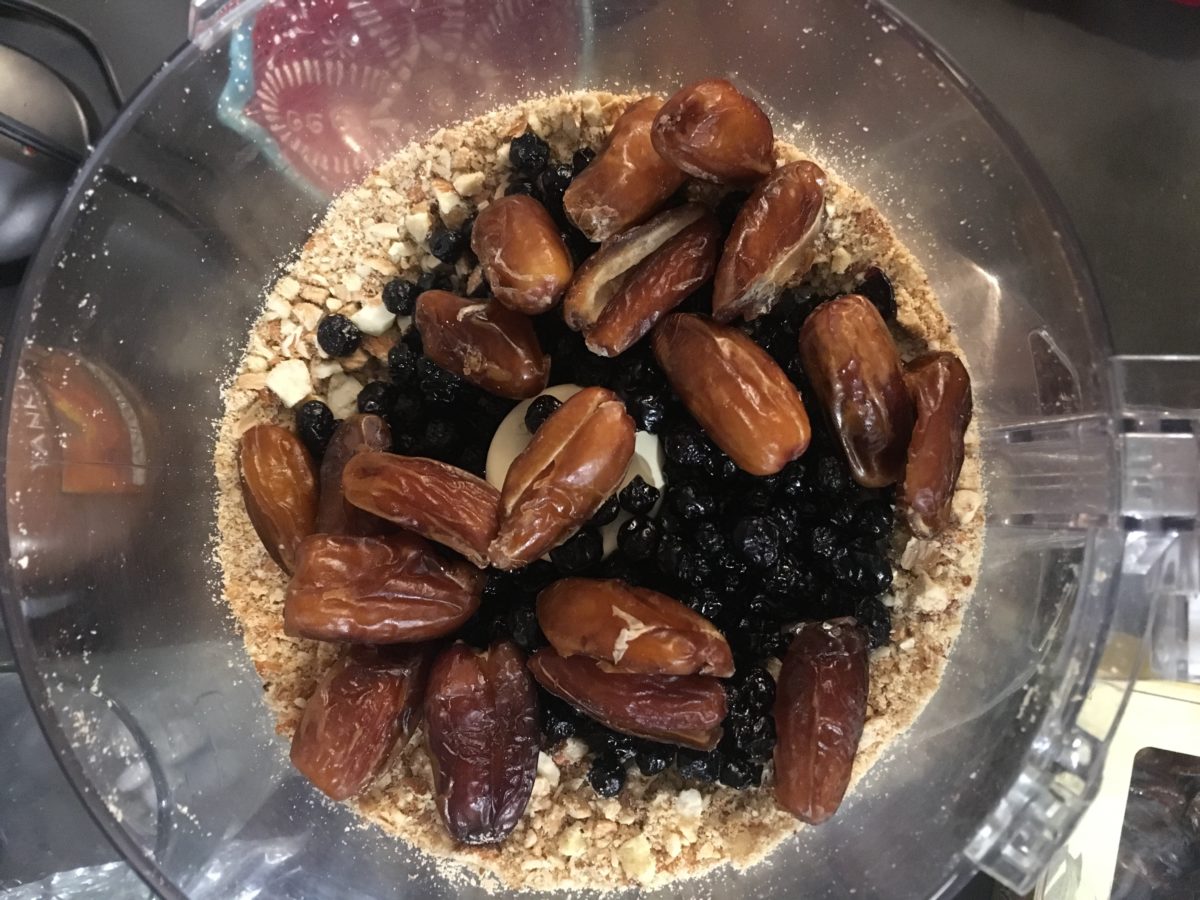 Snacking
I've stopped snacking as much as I used to, but when I do I start with fruit, followed by a few nuts, and usually try to drink a bunch of water, before turning to more food. When I get home from work, I usually snack on olives if I am hungry because I love them and they're fast – five or six is enough to keep me until dinner's ready. I also made some energy balls with cashews, almonds, lemon juice, dates, and dried fruit – these are delicious and I will be trying them this week to hold me over in the afternoons if and when needed.
I've also been drinking kombucha almost every day, which I really think has done wonders for me. It's something different and yet still compliant, something I look forward to every day.
So that's the first half update. Woof. How are you guys doing? Trying any new recipes this month? Eating anything differently, doing any diets? Have you done a Whole30?
[addtoany]
Yum