Melissa and I decided that we wanted to make hummus a few weeks back, but not just any hummus. Beet-red Hummus. And you guys, I swear it was so delicious!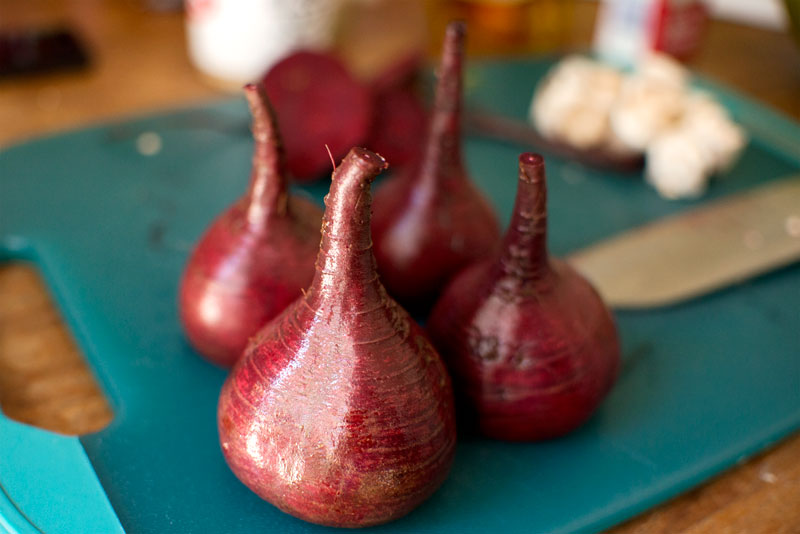 Beets are so pretty, and so delicious! But – beware, they will dye your cutting boards. You can use golden beets instead, to avoid this, or use a plastic cutting board and make sure to wash it right away.
Beet Hummus
Adapted from Simply Recipes

1/2 pound beets (about 4 medium sized beets), scrubbed clean, cooked, peeled, and cubed (steam 'em until a fork comes out clean)
2 tbsp tahini
1/4 cup chick peas
5 tbsp lemon juice
3 cloves garlic, chopped
1 tbsp ground cumin
1 tbsp lemon zest (zest from approx. 2 lemons)
goat cheese
s/p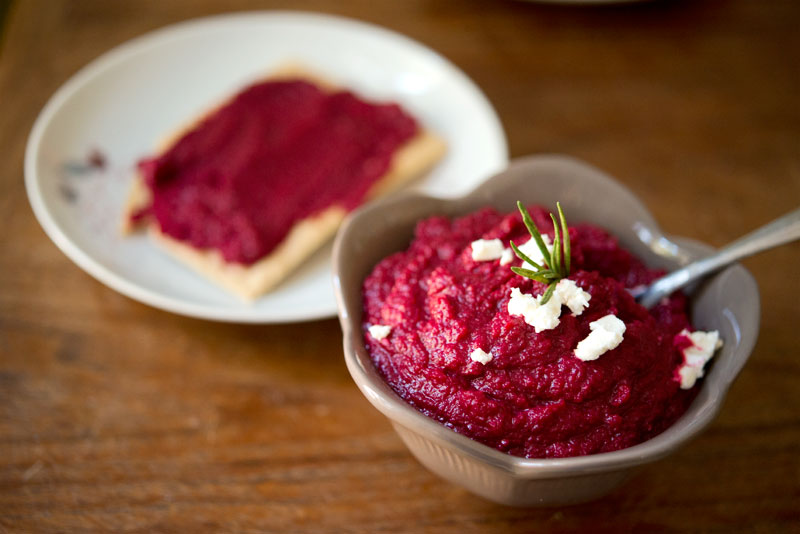 Mix all your ingredients together, and adjust seasonings to taste. Then, chill and serve cold with crackers or veggies or chips. It's simple, it's beautiful, it's delicious, and it's gluten free! What more could you ask for?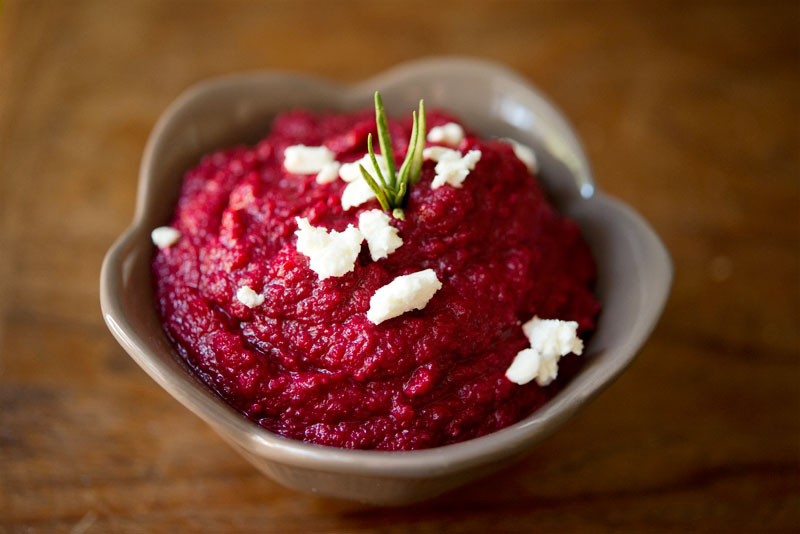 Oh that's right, goat cheese sprinkled on the top. That brings it to a whole new level. (If you make some, just call me right up and I'll be on my way over!)
Yum