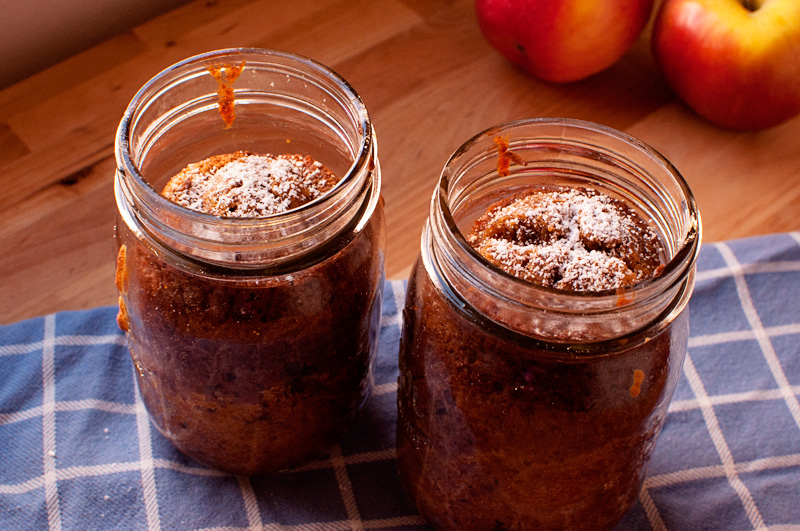 Prep Time: 10 minutes
Cook Time: 35 minutes
Yields: 4 breads
Ingredients:
1 ½ cup all-purpose flour
1 cup white sugar
2/3  cup applesauce
1 cup pumpkin puree
2 eggs
1 tsp baking powder
1 tsp baking soda
½ tsp salt
1 tsp ground cinnamon
½ tsp ground cloves
½ tsp ground cardamom
¼ cup chopped walnuts, optional
¼ cup semisweet chocolate chips, optional
1 tbsp powdered sugar
Directions:
1. Preheat oven to 350 degrees. Grease or spray 4 mason jars.
2. Mix white sugar and applesauce together in a large bowl; stir pumpkin puree and eggs into sugar mixture until smooth. Mix baking powder, baking soda, cinnamon, salt, cardamom, and cloves into pumpkin mixture. Stir flour into pumpkin mixture until fully incorporated. Fold in walnuts and chocolate chips, if desired.
3. Fill mason jars about halfway and place jars on baking sheet.
4. Bake for about 35 minutes, until a toothpick comes out clean. Let jars cool and top with powdered sugar for serving.
Yum