For a friend's recent birthday, she requested tiramisu as the dessert of choice. I had never made tiramisu before, but Rebecca had made it once, and we had a few recipes on hand that made it look interesting.
I say interesting because the recipes didn't exactly look easy. Or fast. So we compromised: even though I wanted to use the recipe from the Pioneer Woman, I knew it was too time consuming on account of we were making it on a "school" night.
So we settled on a recipe that looked a bit easier: Giada's tiramisu recipe. I don't always trust skinny chefs, but it looked the easiest under the circumstances. I must say, in the end, the recipe worked alright, but I am eager to try the PW's because Giada's was a little runny for my taste. Rebecca and I recommend using a little heavy whipping cream in the egg whites so it stays together a bit better.
We also doubled the recipe, because we were cooking for more people, but ended up with extra mascarpone/egg mixture, and extra coffee.
You'll need:
6 egg yolks
3 tablespoons sugar
1 pound mascarpone cheese
1 1/2 cups strong espresso, cooled (we used espresso roast coffee, made very strong)
2 teaspoons dark rum (we used Myers's)
24 packaged ladyfingers (we used the soft kind)
1/2 cup bittersweet chocolate shavings, for garnish (we used cocoa powder)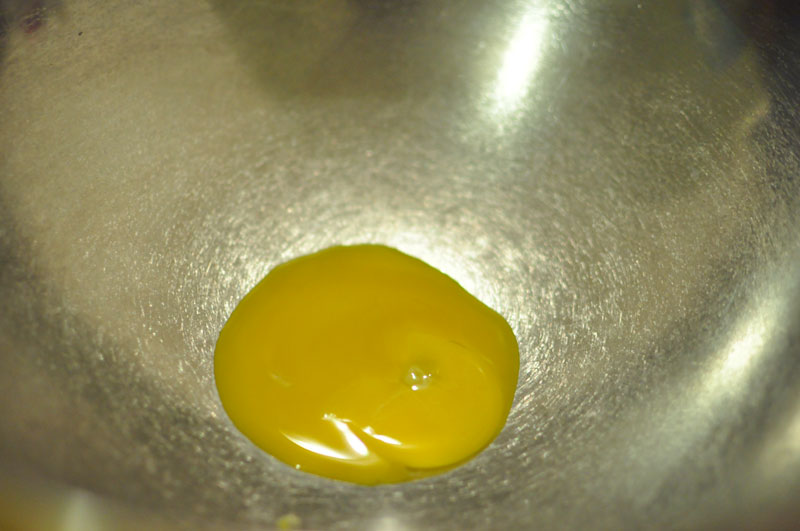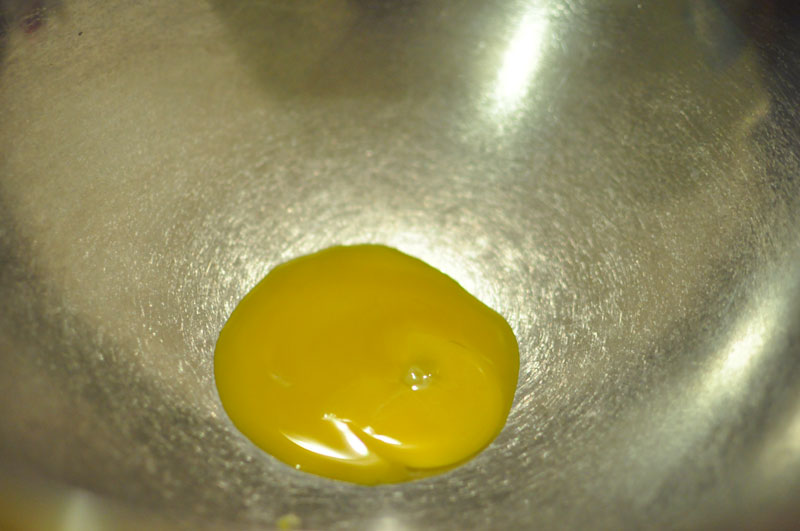 Here is the start of a lovely thing: twelve egg yolks about to be combined with some sugar.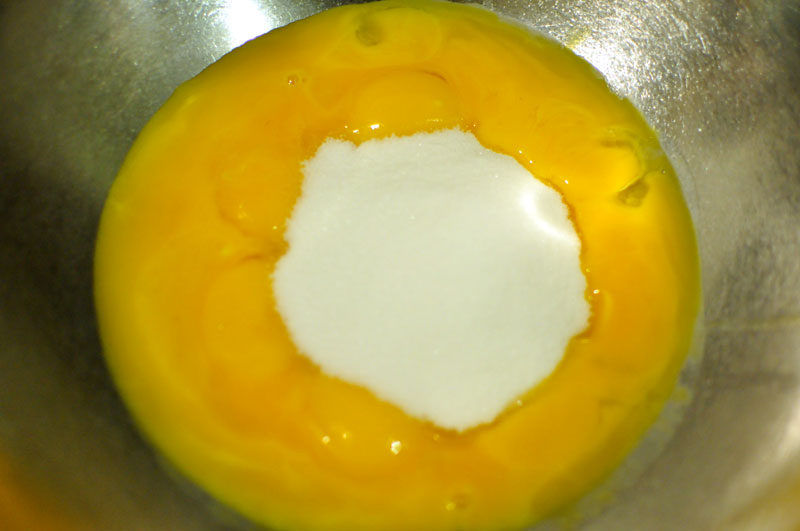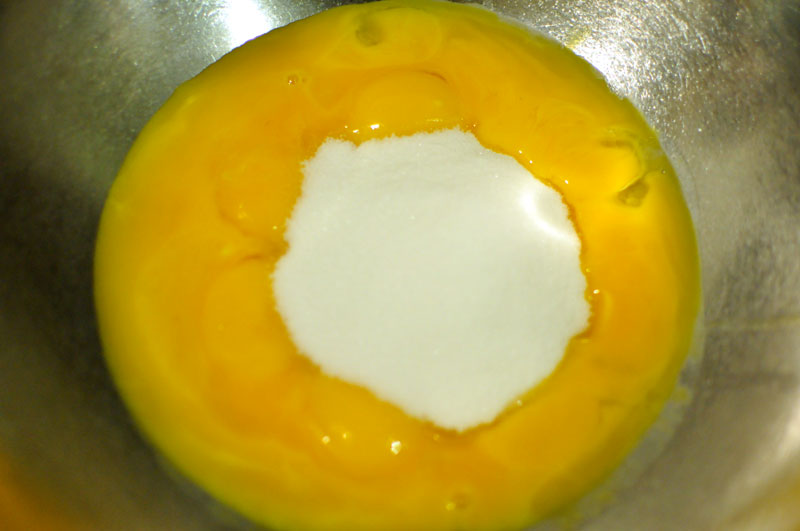 Here's the sugar. Definitely the start of a beautiful thing.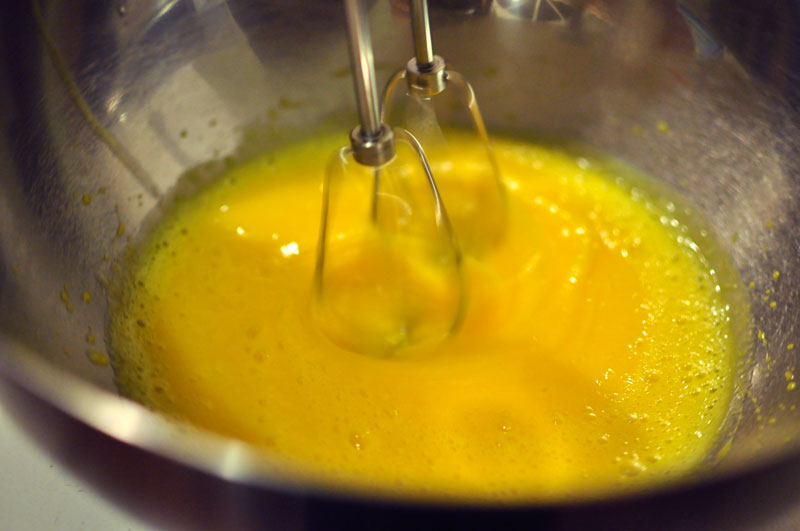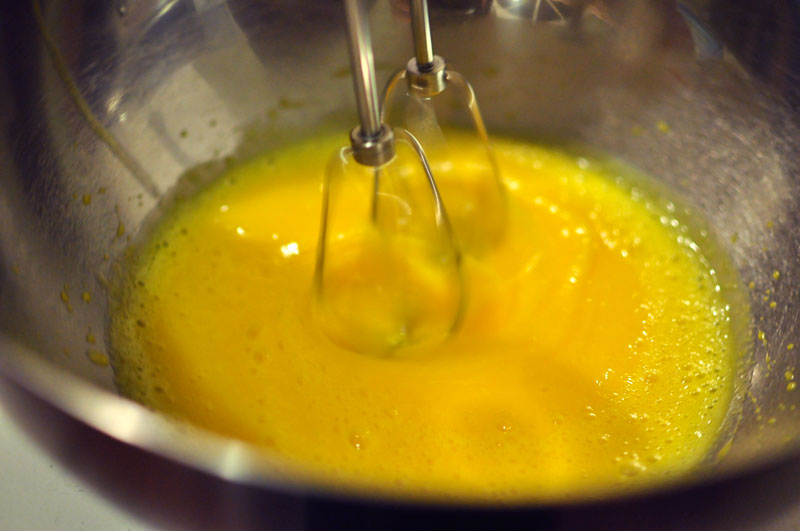 Combine egg yolks and sugar and beat until pale. Ours didn't really turn out pale, but it was certainly beaten. We beat for 5 minutes per the instructions. We suspect this may be part of the reason that the recipe was runny, because we didn't let it pale…but, maybe not. The world will never know.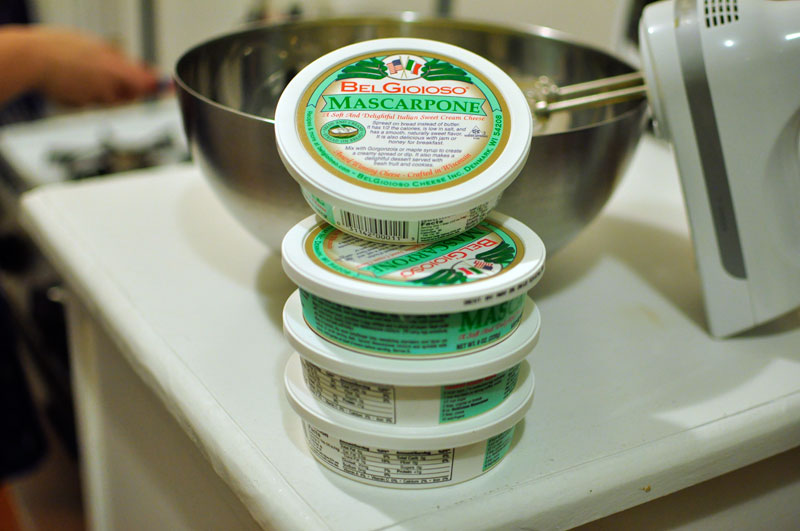 Here's our mascarpone. Doesn't it look beautiful?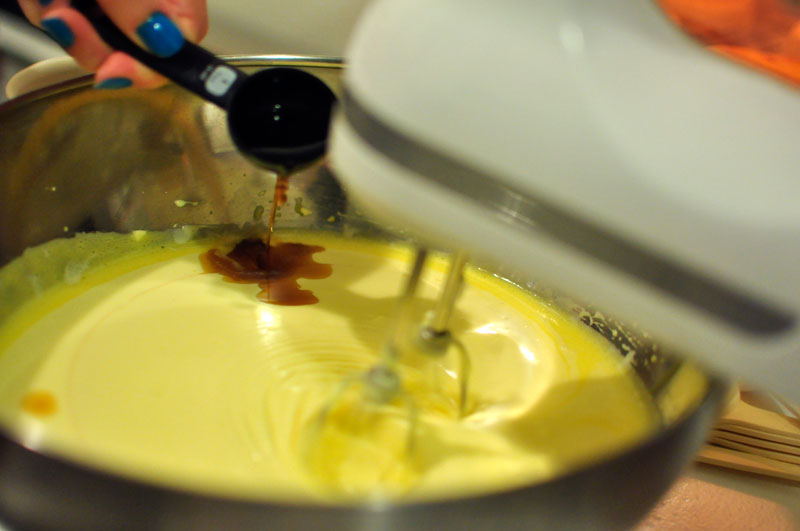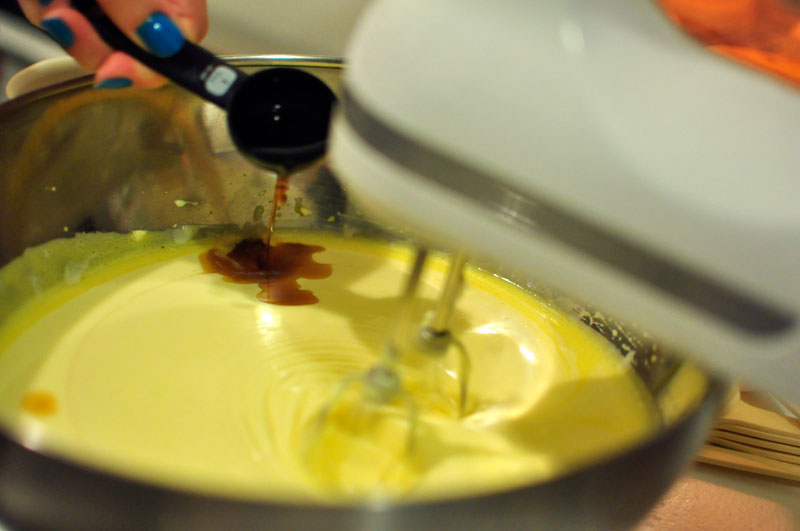 Add mascarpone cheese and beat some more. Your mixture should be smooth (duh, you are beating). Then, add in a tablespoon of the espresso (or coffee) and beat until just combined.
In a separate dish, mix the rest of the espresso with rum. Try a little sample! I didn't get a photo, because we were busy sampling, indeed.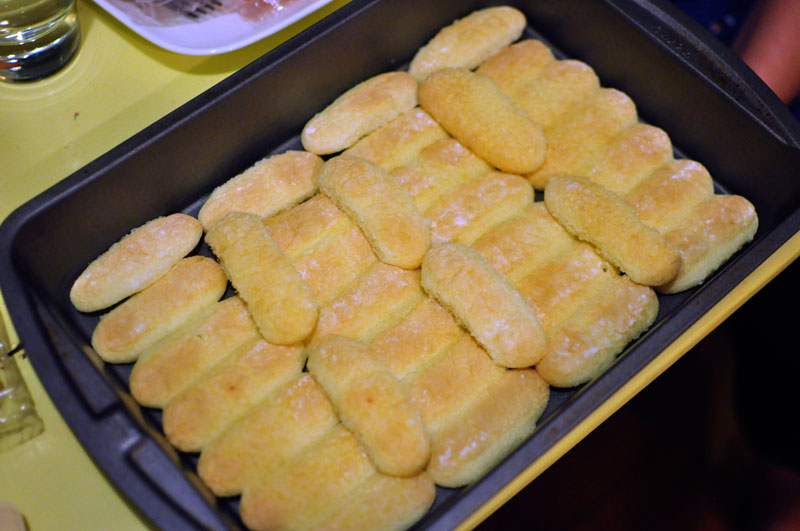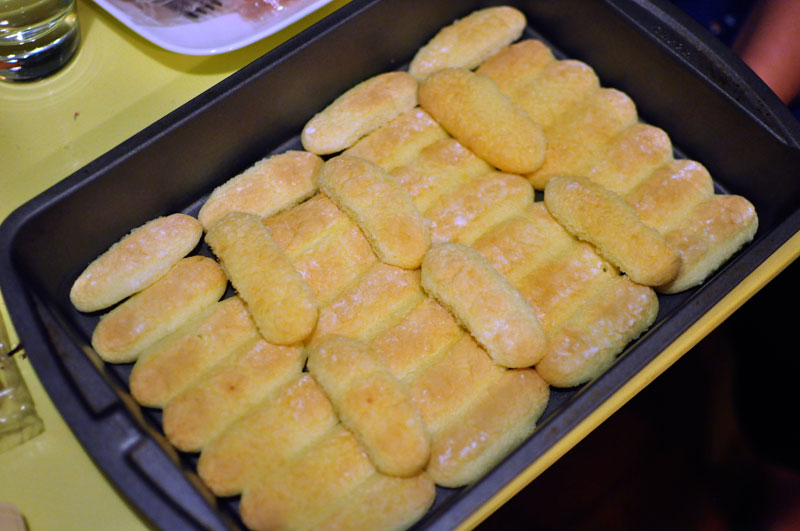 Lay out a layer of ladyfingers in your dish. We doubled this recipe, so we used a 13 X 9 inch baking pan.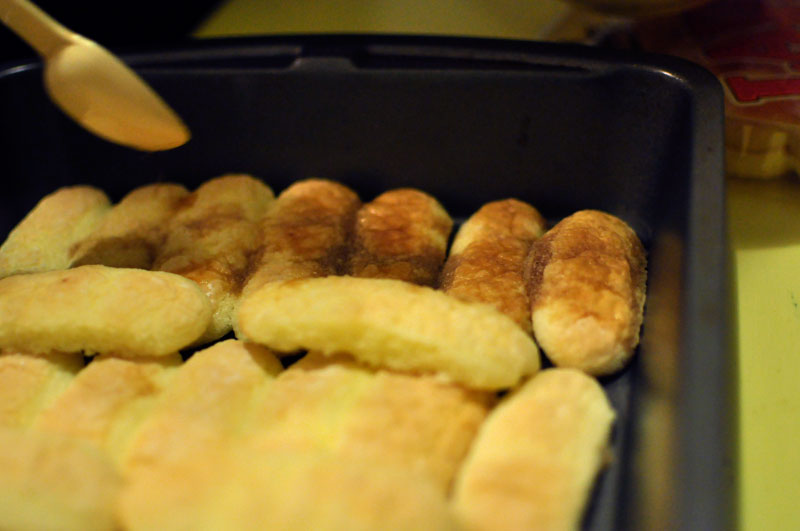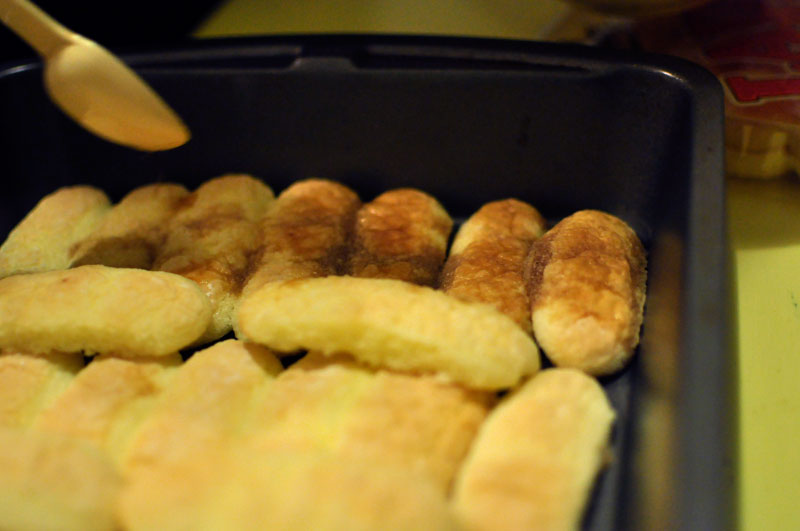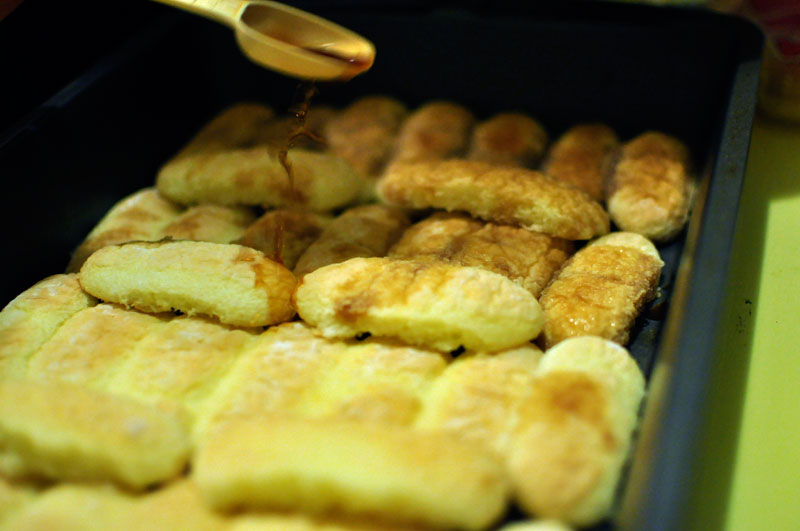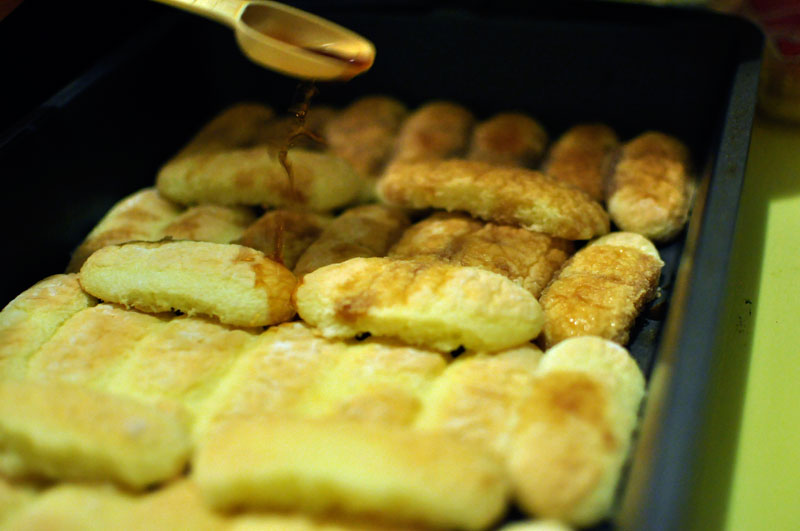 Instead of completely submerging the ladyfingers in the espresso mixture, we "heavily drizzled" them. Due to the use of the soft ladyfingers, submerging only resulted in nastiness and ladyfingers falling apart.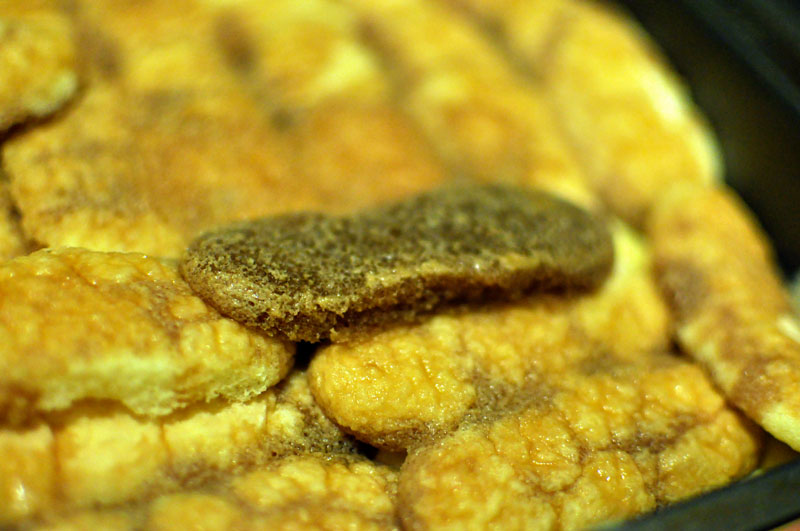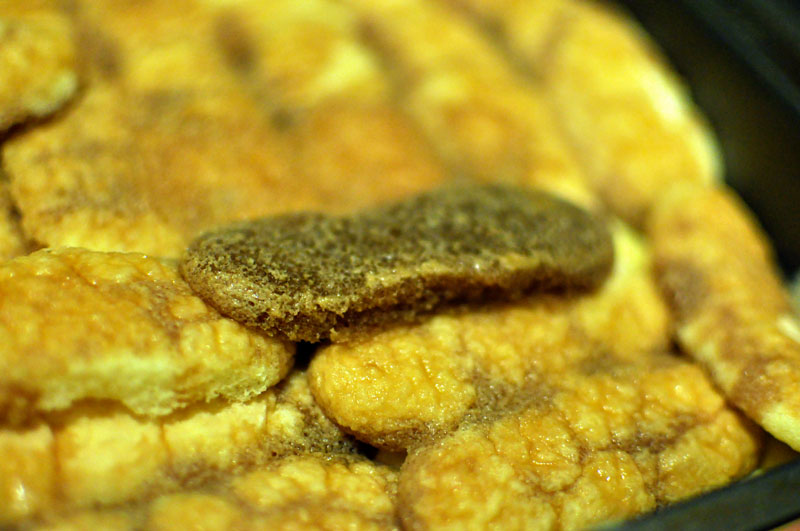 Here's the one we soaked as an experiment. It did not go well.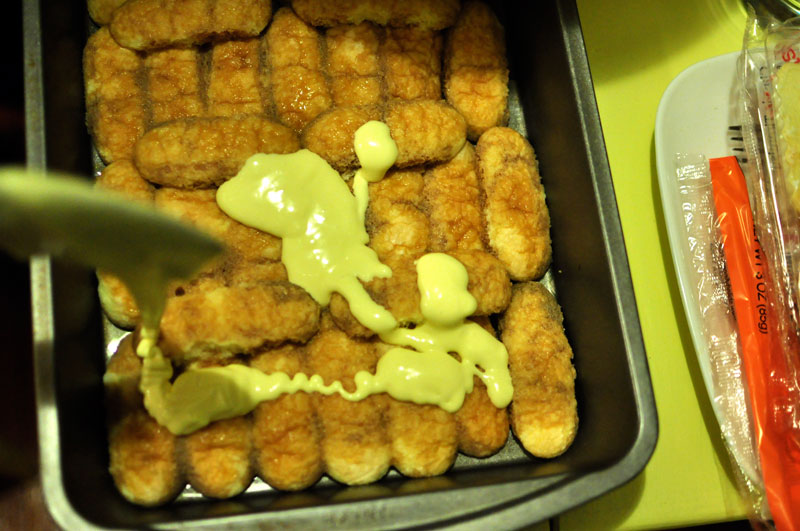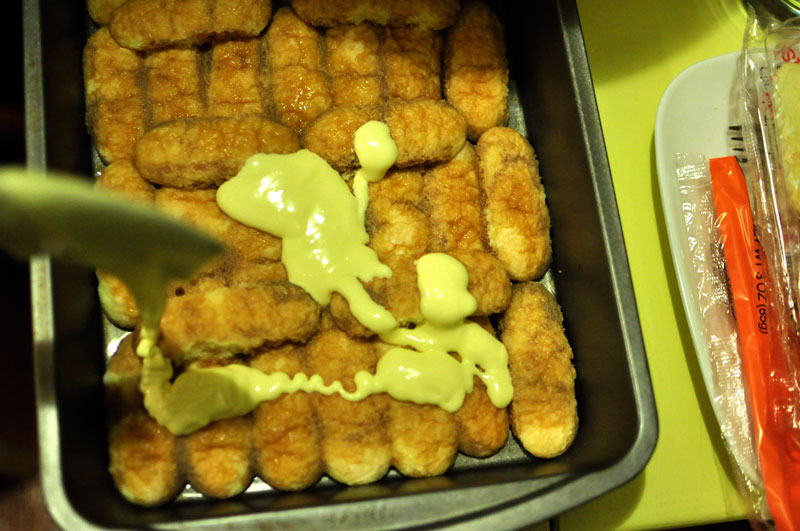 Spread ½ of the mascarpone mix on top of the ladyfingers soaked in coffee and rum. Be careful not to rip the ladyfingers, they are delicate in this phase.
Start a second layer of ladyfingers and repeat the process.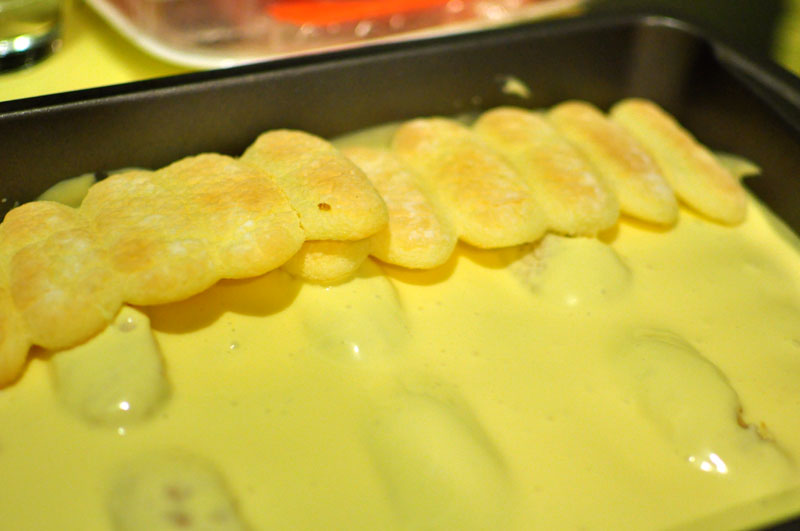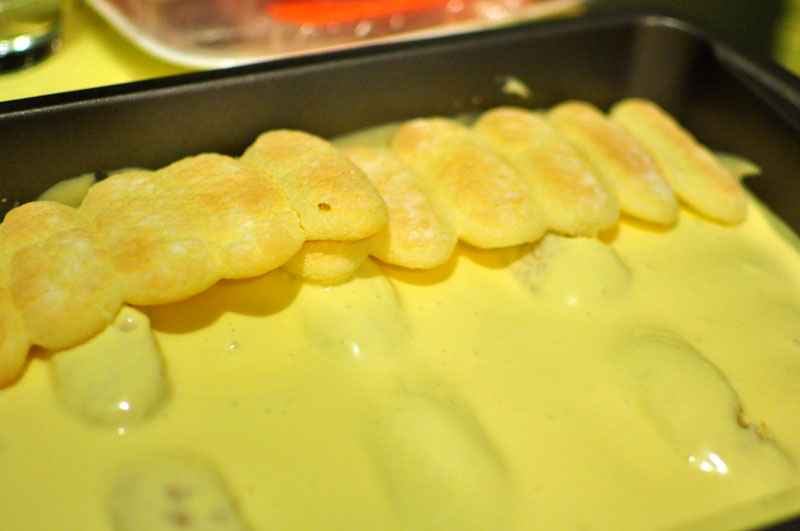 And some more espresso.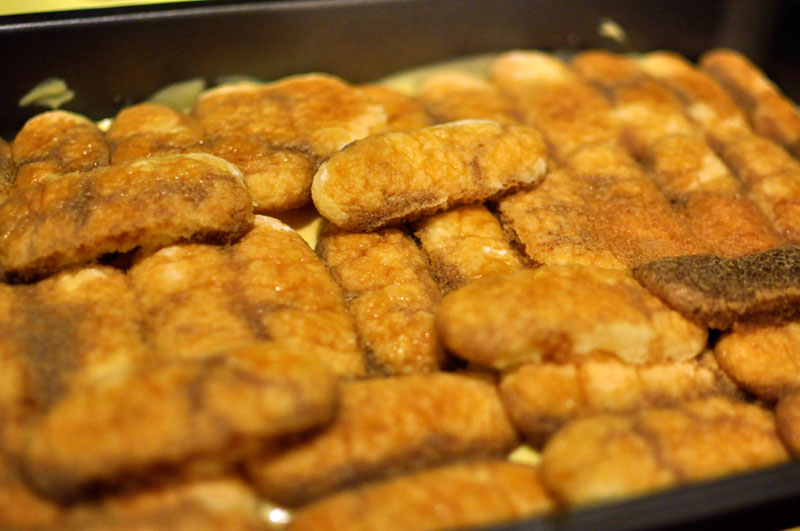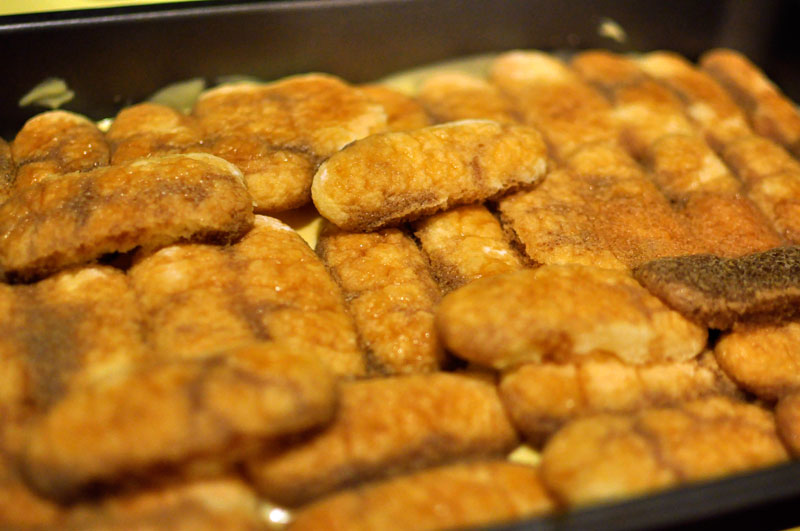 And then, another layer of mascarpone.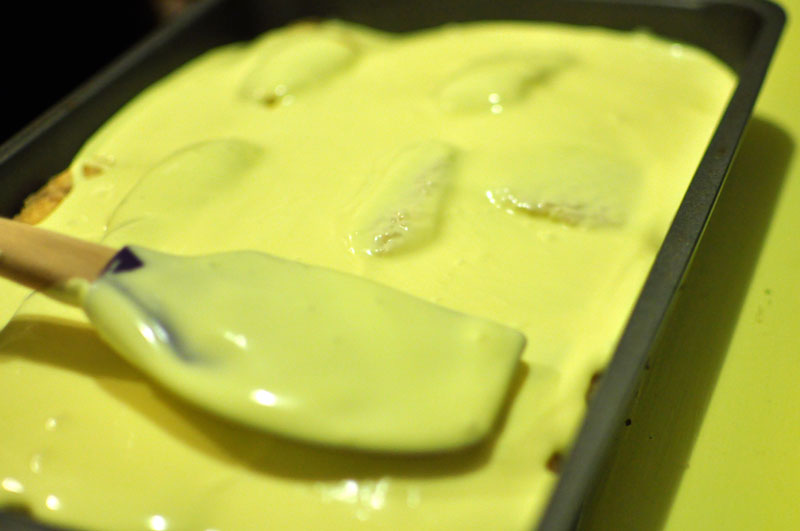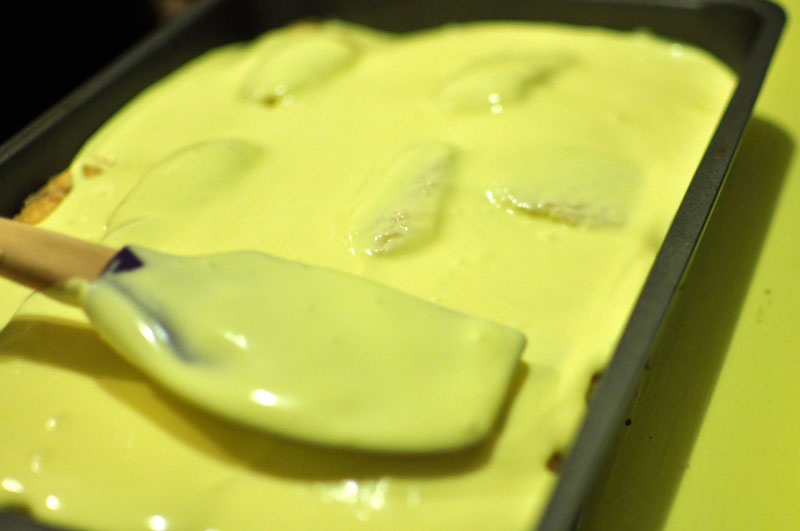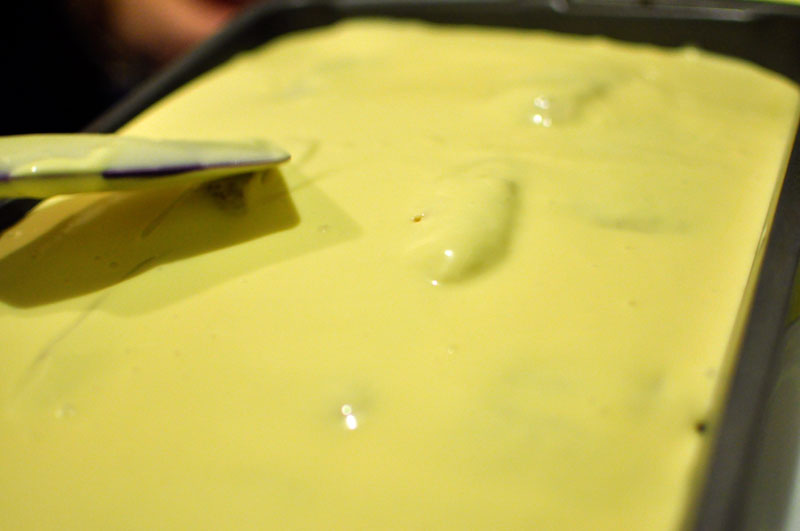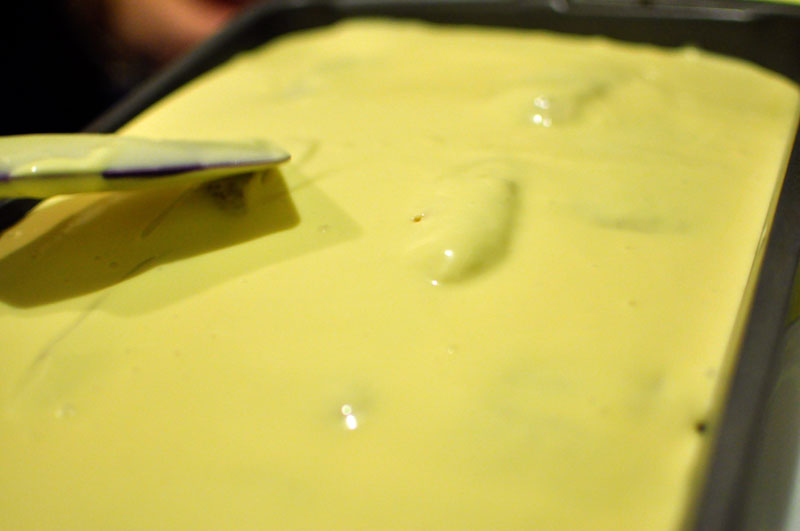 Refrigerate at the very least, 2 hours, or at the most, 8 hours.
Before serving, sprinkle with cocoa powder or bittersweet chocolate shavings. The Justin Bieber silhouette made out of powdered sugar is just an added bonus! And who doesn't love a powdered sugar silhouette?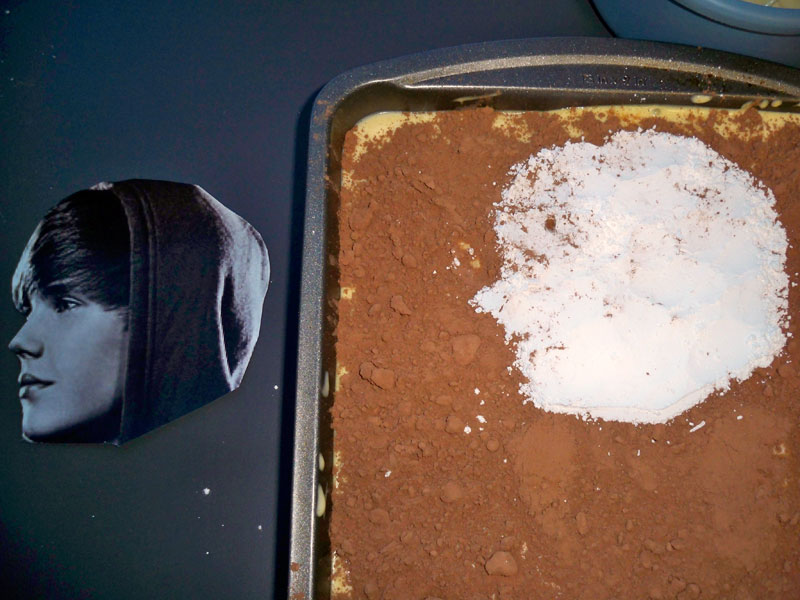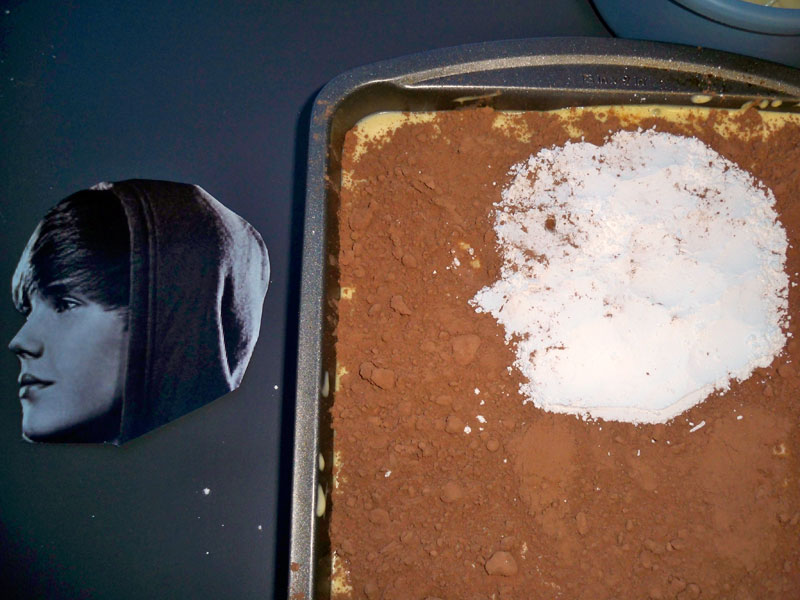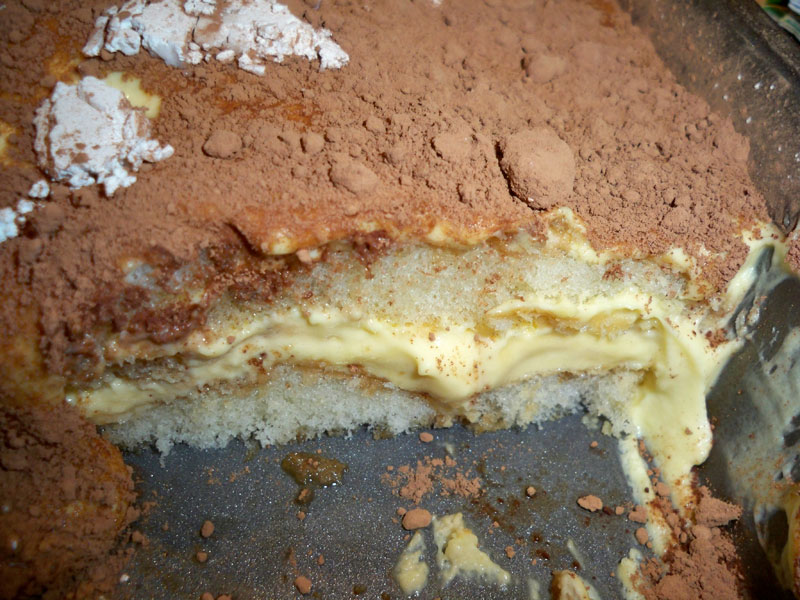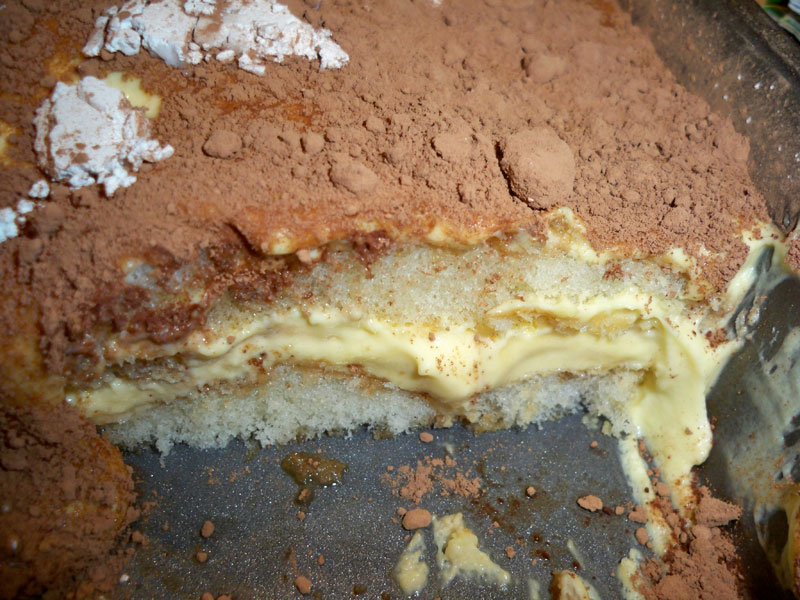 Definitely eat this tiramisu within 24 hours of putting everything together. It was tasty, but slightly mushy for Becca's tastes, and mine too! It was absolutely delicious, however, and I can't wait to make another recipe!
[addtoany]
Yum