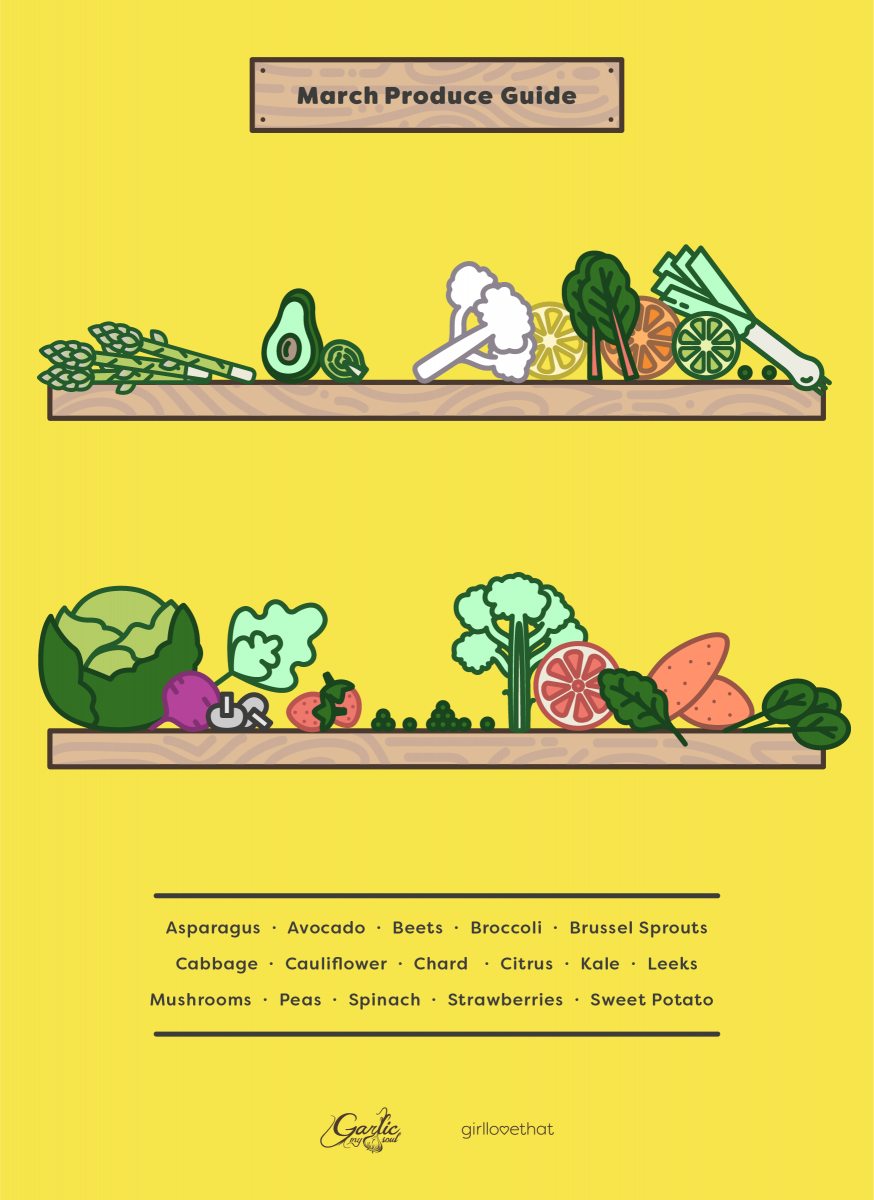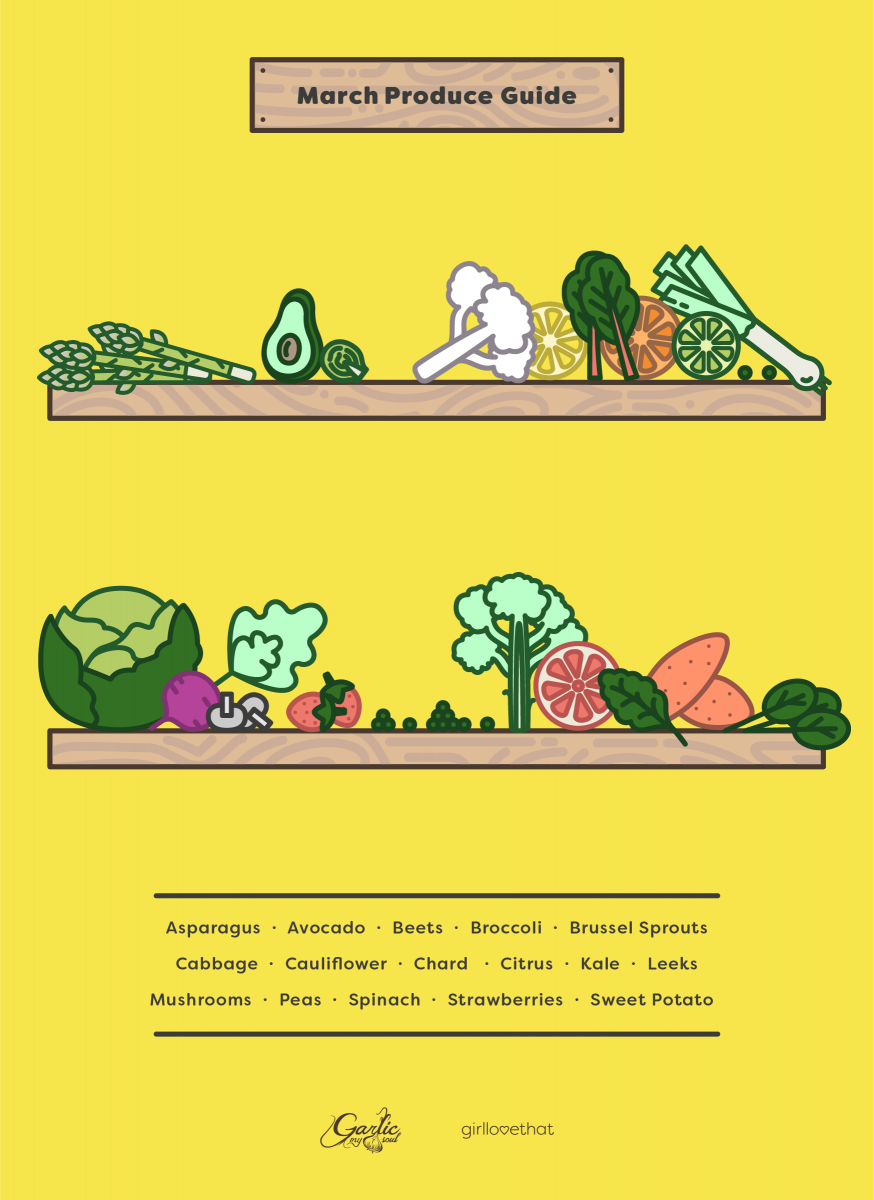 Guys, I sat in the backyard this weekend and BOY were those birds chirping hard. Spring is coming and I can taste it in the air and see it in the farmers market rows (and let's be real, the TJ's produce section.)
Asparagus
Avocado
Beets
Broccoli
Brussels Sprouts
Cabbage
Cauliflower
Chard
Citrus
Kale
Leeks
Mushrooms
Peas
Spinach
Strawberries
Sweet Potato
So what am I going to be cooking this month? I always love ushering in a new batch of produce so I can try my fave recipes again…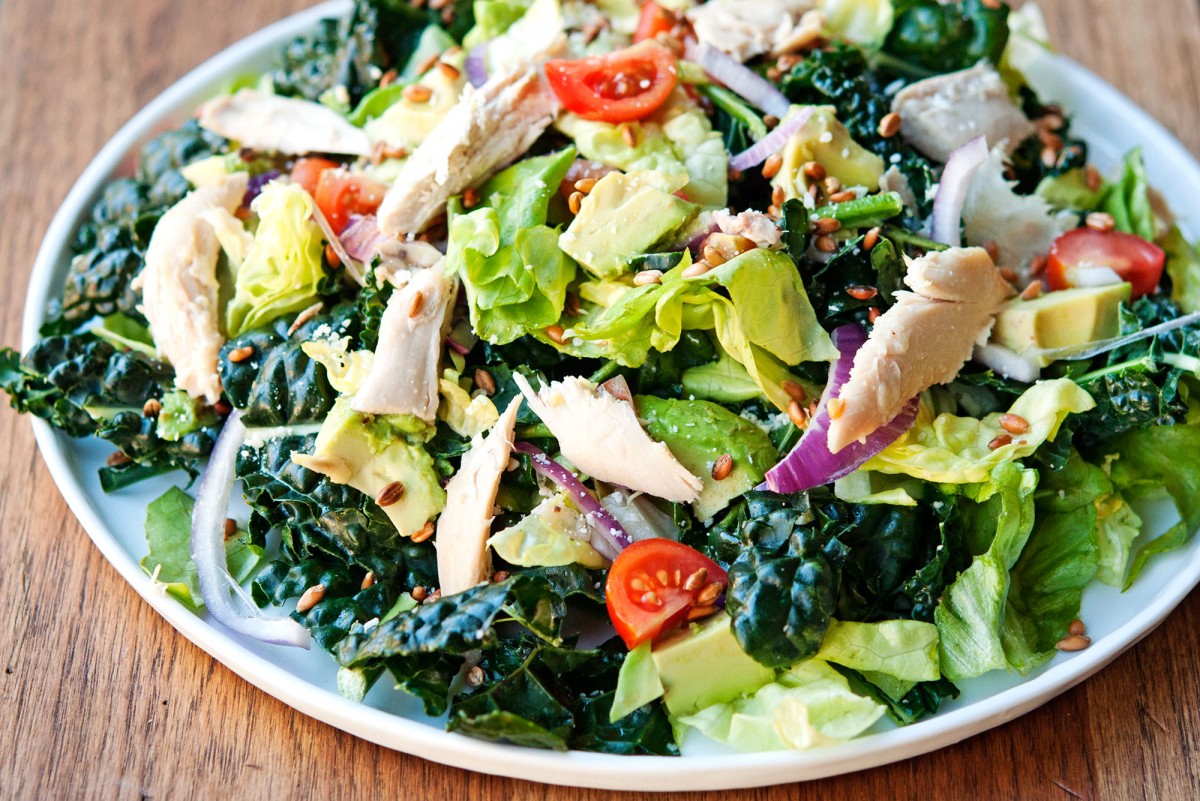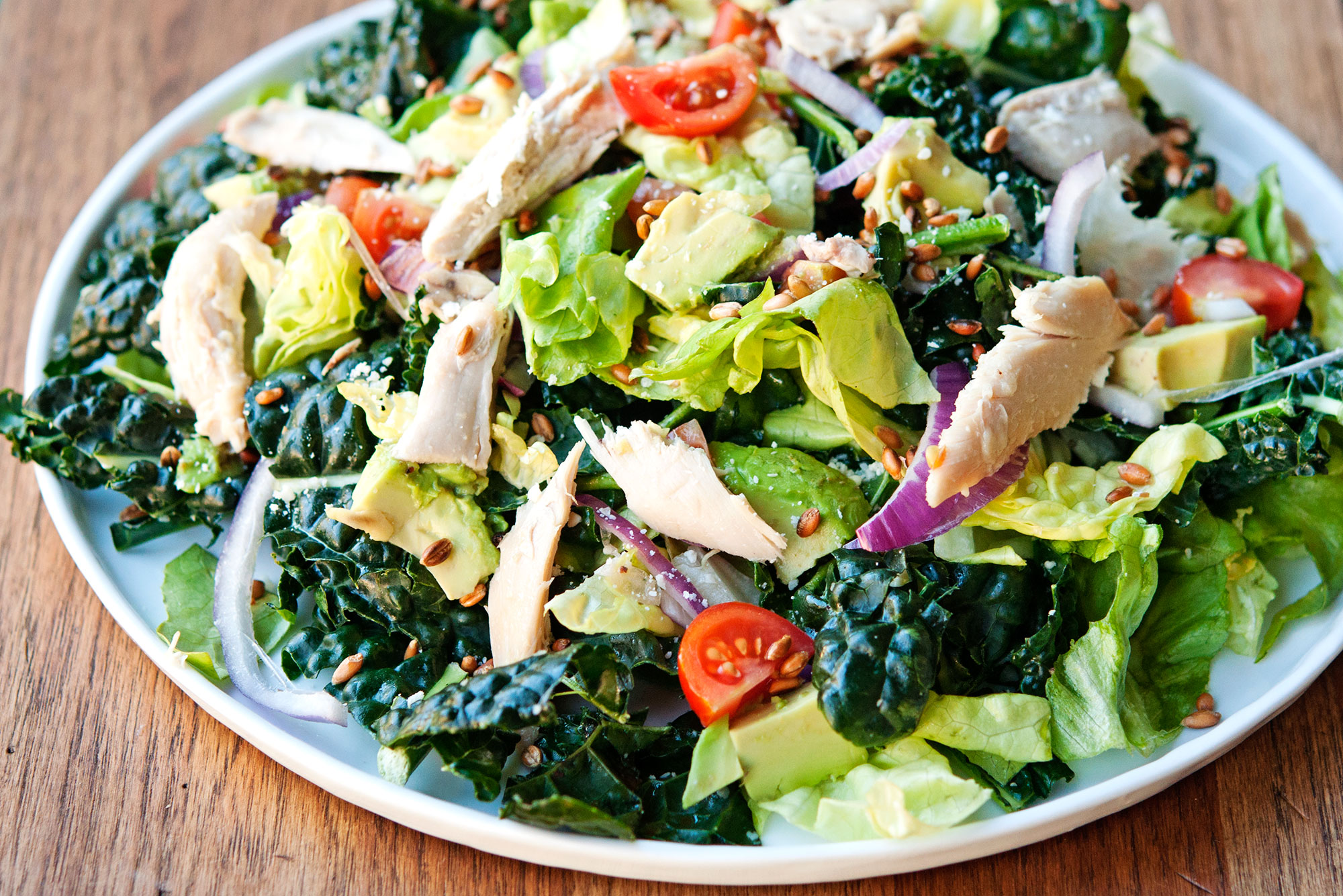 I will forever and always want to eat this copycat Kale Caesar (from Mendocino Farm's delicious salad) ESPECIALLY now that they changed the menu and it's not quite the same salad anymore. So fresh, yet so filling, and perfect for all your kale needs, plus avocado. (If you can't find good tomatoes, skip 'em and make this again in the summer.)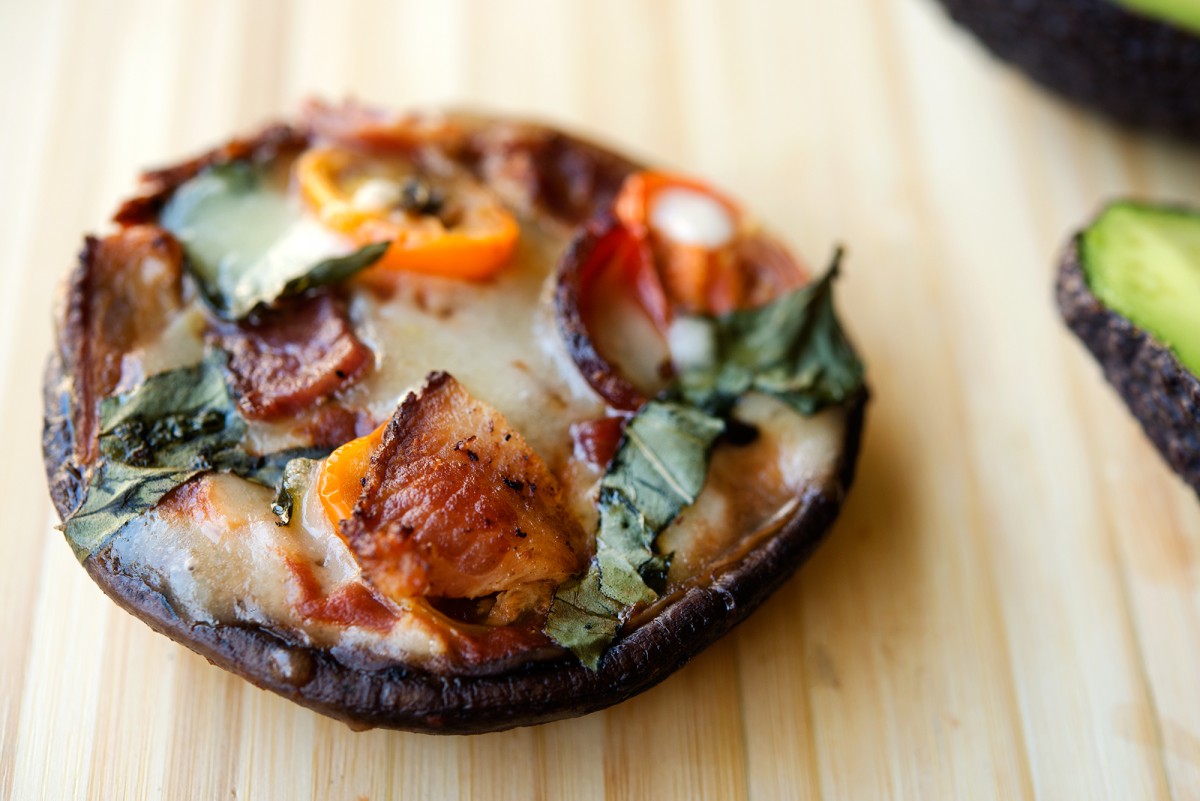 These Portobello Mushroom Pizzas were SO DAMN GOOD. Toppings of your choice, but suffice to say the bacon was perfect. A great appetizer or main course with a salad? YUM.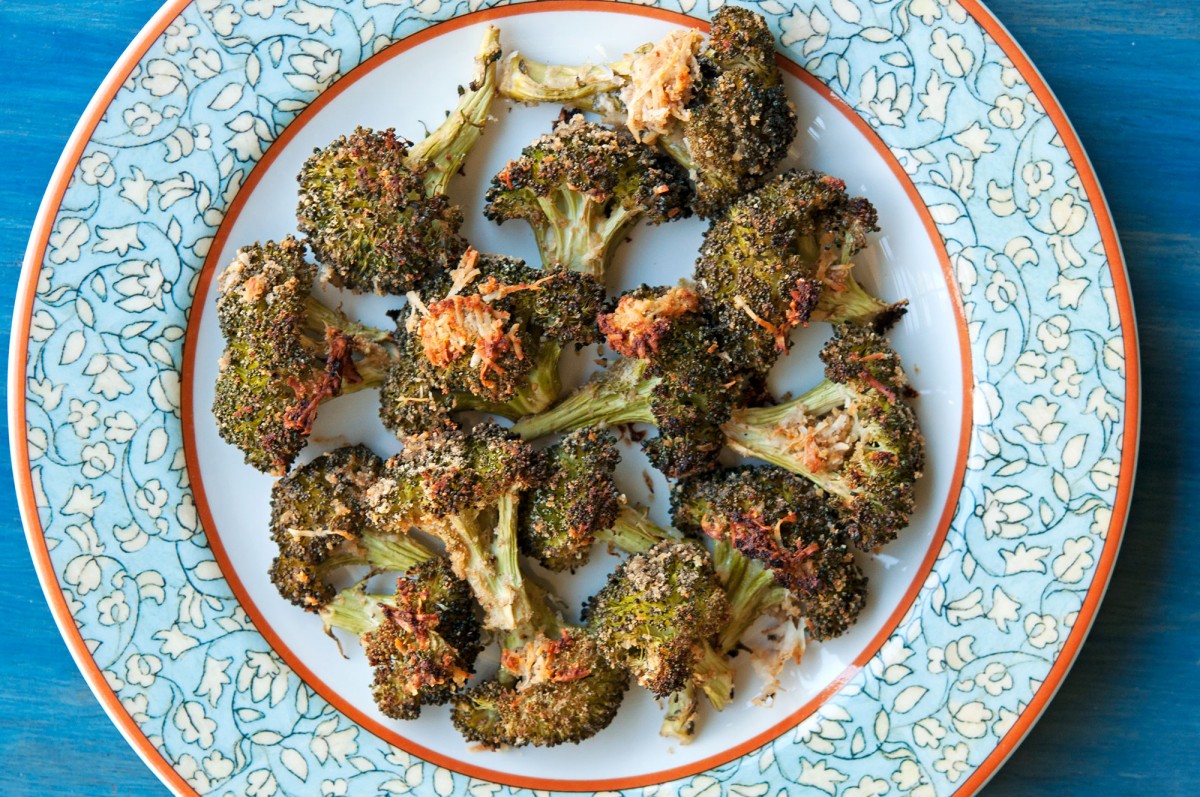 Two birds, one stone. This Parmesan Lemon Broccoli is so good. A great side for any meal, the lemon brings the tart while the broccoli is fresh and hardy. Let it get crispy – you deserve it. This was one we made for Thanksgiving a while back and it has become a regular dish in our house!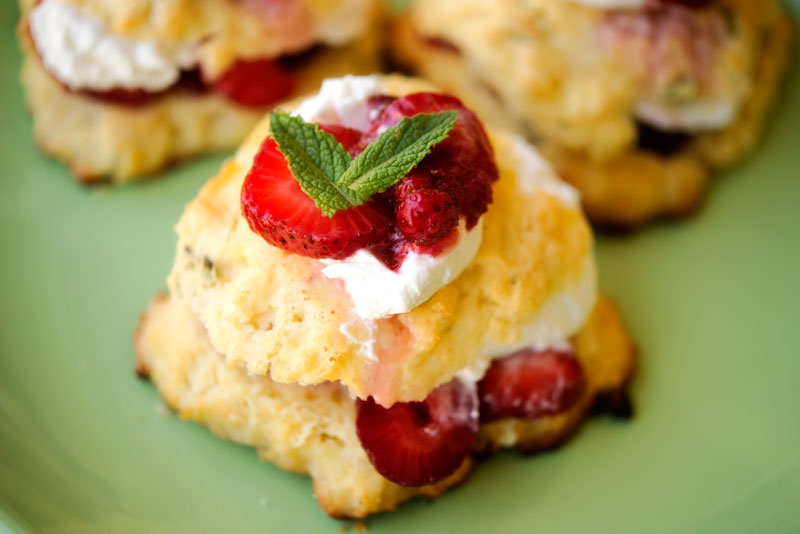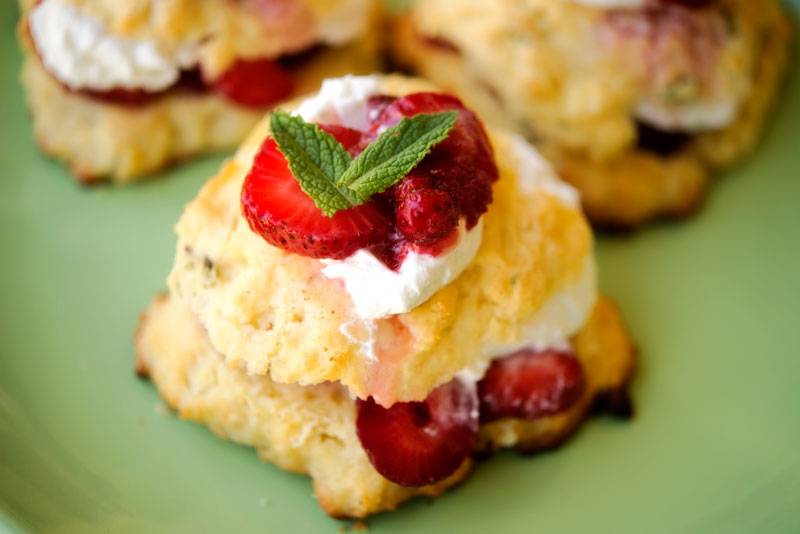 These photos are old. The recipe is classic. Strawberry Shortcake with a little mint? An easy and fast dessert that's light but decadent at the same time. The mint makes it that much more refreshing, too. You can just eat the whipped cream and strawberries even (YUM). So glad strawberry season is here.
Happy March, folks. What are you cooking?
[addtoany]
Yum