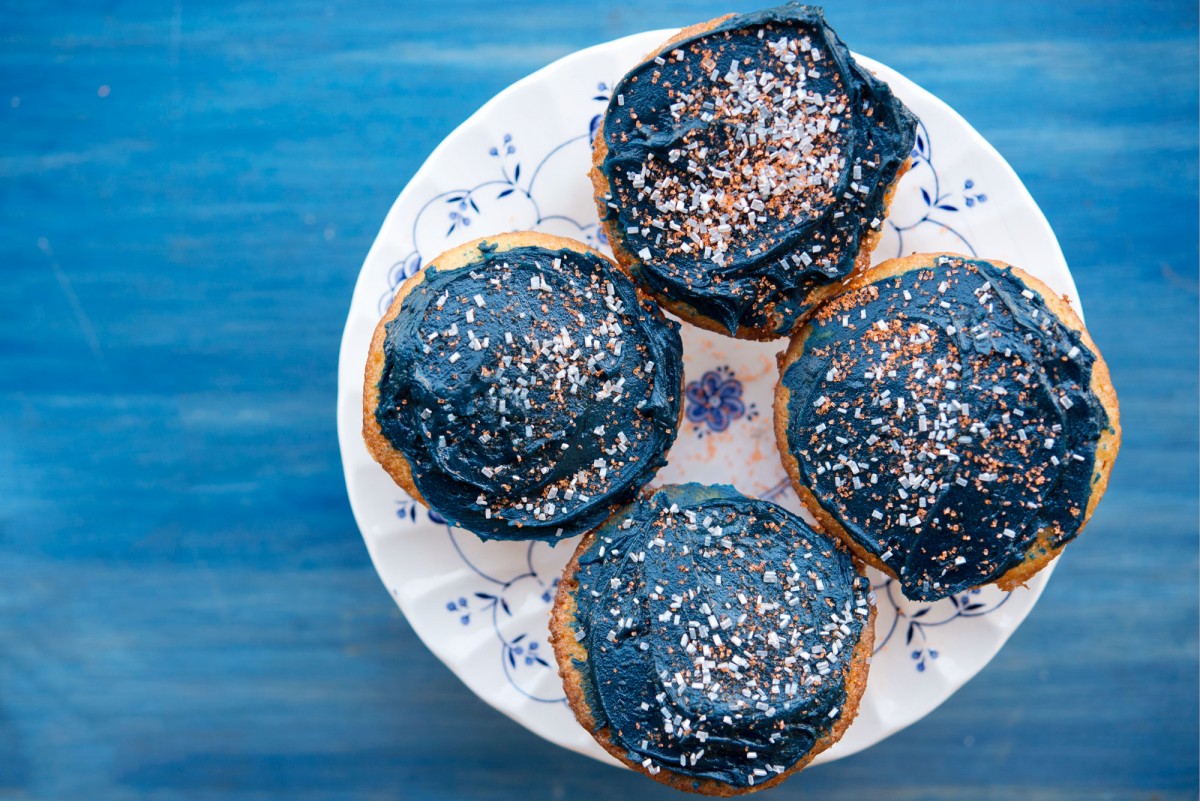 I had a baby shower to attend last weekend for my dear friend Liz, and so I offered to make the dessert. I chose easy cupcakes, because they're single serving, don't require a plate, and then you're not stuck cutting a cake and covered in frosting (although that does have benefits, too.)
I wanted to make something slightly more interesting than vanilla, so I chose lemon cupcakes with lemon frosting, and although the blue frosting dyed everyone's tongues, they were delicious and were just tart enough.
Lemon Cupcakes
Oven Temperature: 375 degrees
Prep Time: 15 minutes
Bake Time: 25 minutes
Servings: 20-24 cupcakes
Ingredients:
3/4 cup butter, room temperature
3 eggs, room temperature
2 1/2 cups all-purpose flour
2 1/2 teaspoons baking powder
1/2 teaspoon salt
1 3/4 cups sugar
1 1/2 teaspoons vanilla
1 1/4 cups milk
2 teaspoons lemon zest
1. Bring your butter and eggs to room temperature – just let them sit on the counter for like 30 minutes and go do something else while you wait. Also, line your muffin tins with liners.
2. In a medium bowl, mix together flour, baking powder, and salt; set aside.
3. In a large mixing bowl, beat butter on high speed for 30 seconds. Gradually add your sugar about 1/4 cup at a time, beating on medium until well combine. Scrape down the sides of the bowl and beat on medium for two minutes.
4. Add one egg at a time, letting mix between each addition. Add your vanilla and lemon zest.
5. Add your milk and your flour mixture alternatively, in about thirds. Mix until just combined, then spoon into muffin cups. I used a fourth cup measure, filling each about two-thirds of the way up.
6. Bake on 375 for about 25 minutes, or until a toothpick comes out clean.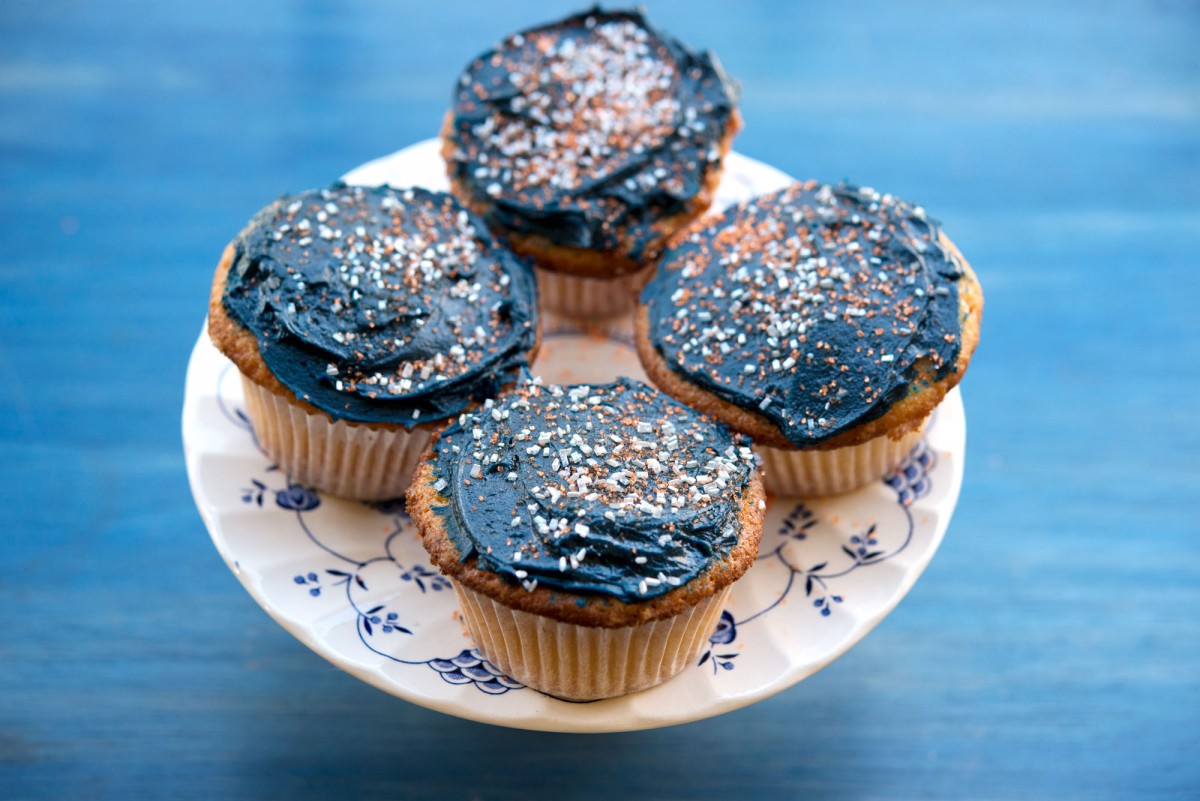 Lemon Buttercream Frosting
1/2 cup butter
1 teaspoon vanilla
1 tablespoon lemon juice
4 cups powdered sugar
1/4 cup milk
Directions:
1. Whip butter in your mixer.
2. Add vanilla and lemon juice.
3. Add powdered sugar one cup at a time, then milk. Mix until smooth.
4. Adjust taste depending on how lemony you like it. If desired, dye with food coloring.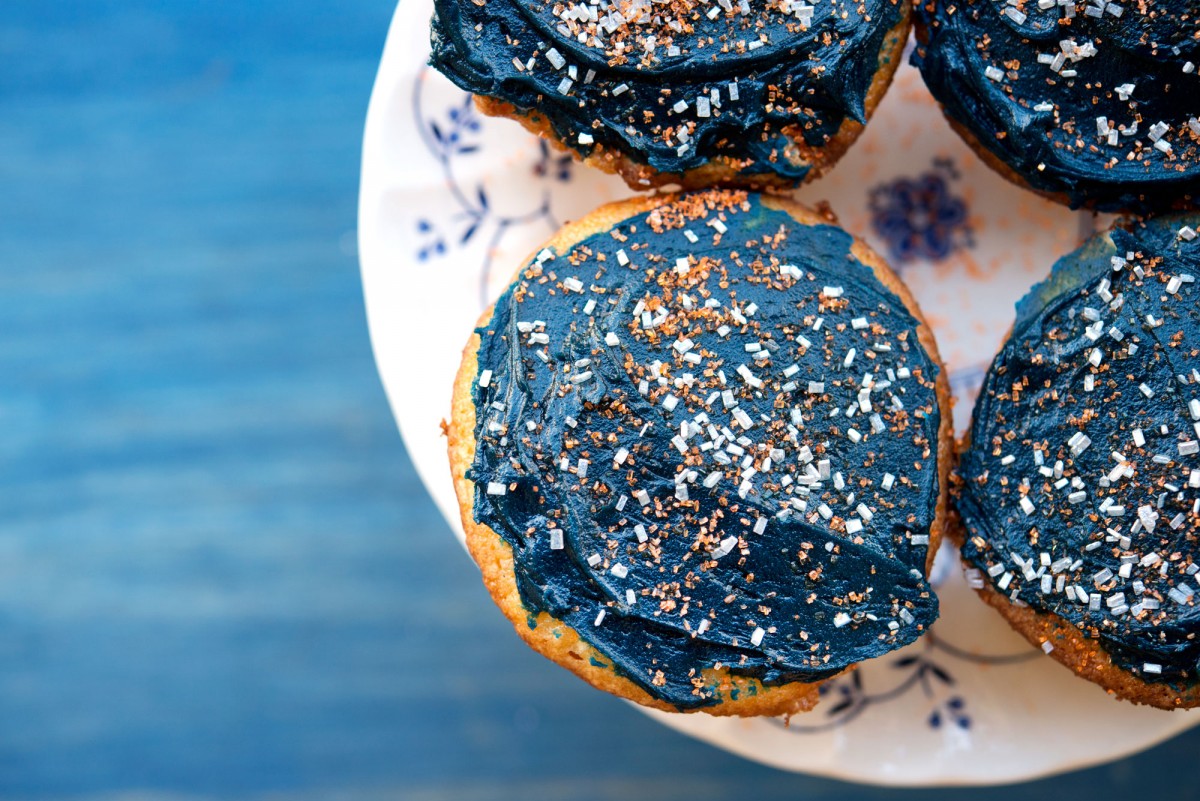 What is your favorite go-to dessert to win over a crowd?
[addtoany]
Yum