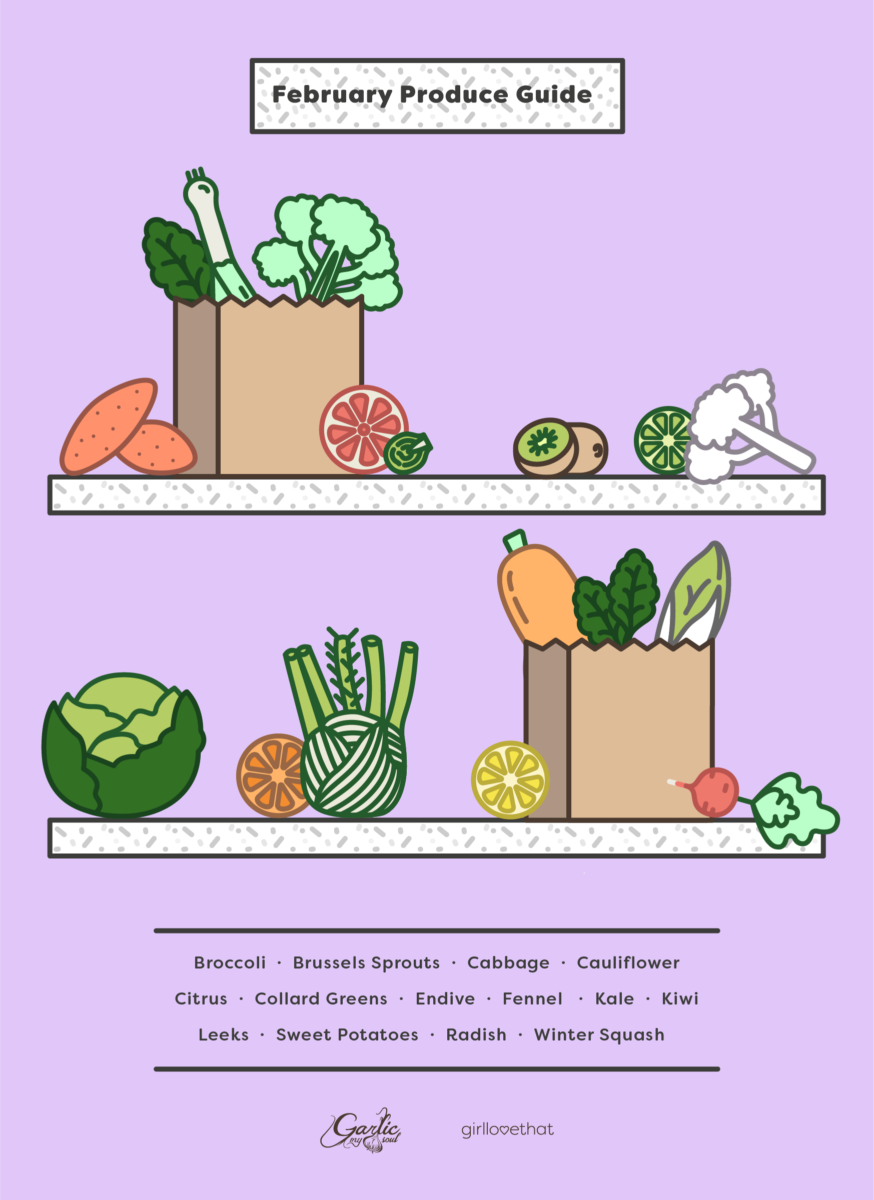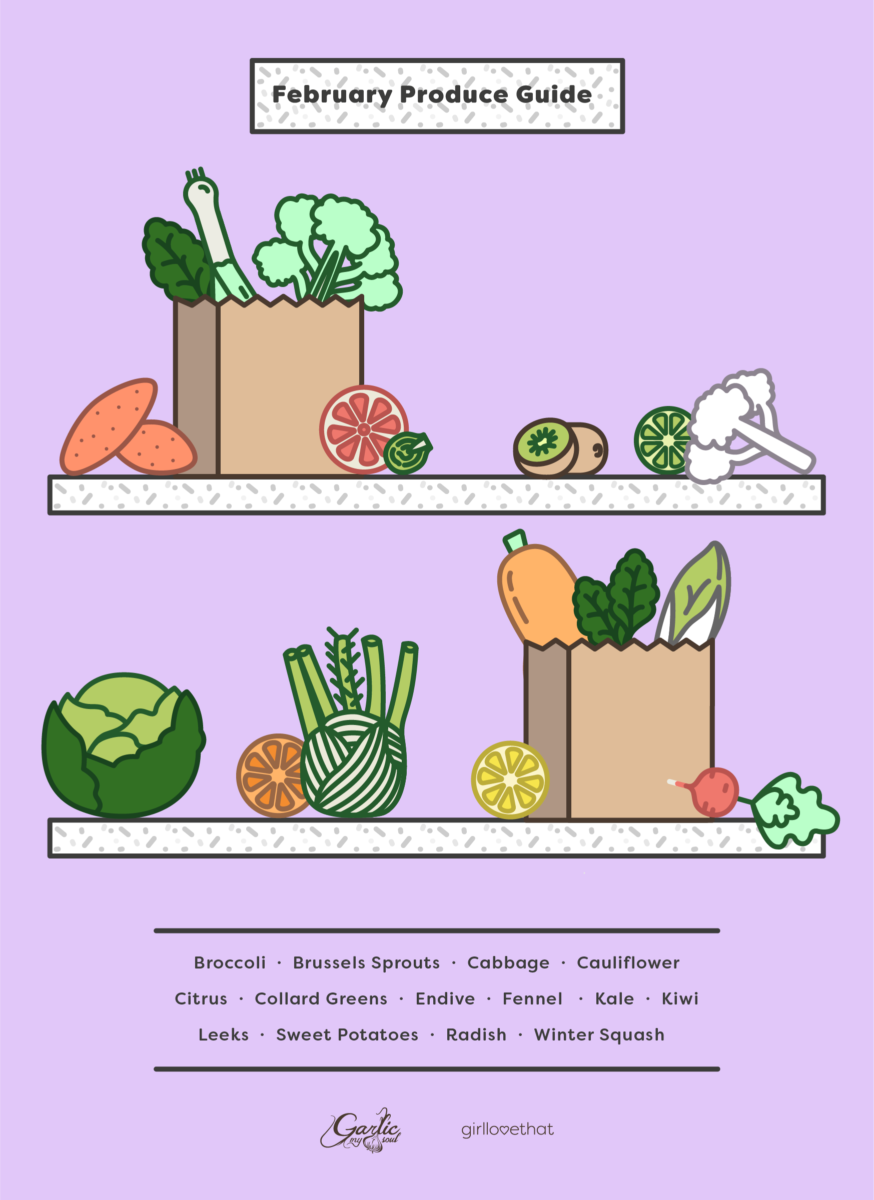 Welcome to a cloudy & rainy month of February, folks. At least here in LA, the weather had been all about precipitation, not that we're complaining – we need it. The cloudy weather might seem like a drag, but there's a lot of good veg in season that'll help you forget your winter blues.
Broccoli
Brussels Sprouts
Cabbage
Cauliflower
Citrus
Collard Greens
Endive
Fennel
Kale
Kiwi
Leeks
Sweet Potatoes
Radish
Winter Squash
So let's take a look at the best recipes for this month. Half of this post is Thanksgiving recipes that should be eaten ASAP. Why do we only eat so many things at Thanksgiving? What a waste. Let's bring them back all winter long, y'all.
This Chicken Curry with Bok Choy and Broccoli is perfect for time of year. First of all, you can serve this over cauliflower rice or regular rice, but either way it's chocked full of veggies and is a great replacement for Indian takeout that might be too fattening, heavy, and expensive, am I right? Sub whatever are your fave veggies from the list above, this is delicious no matter what.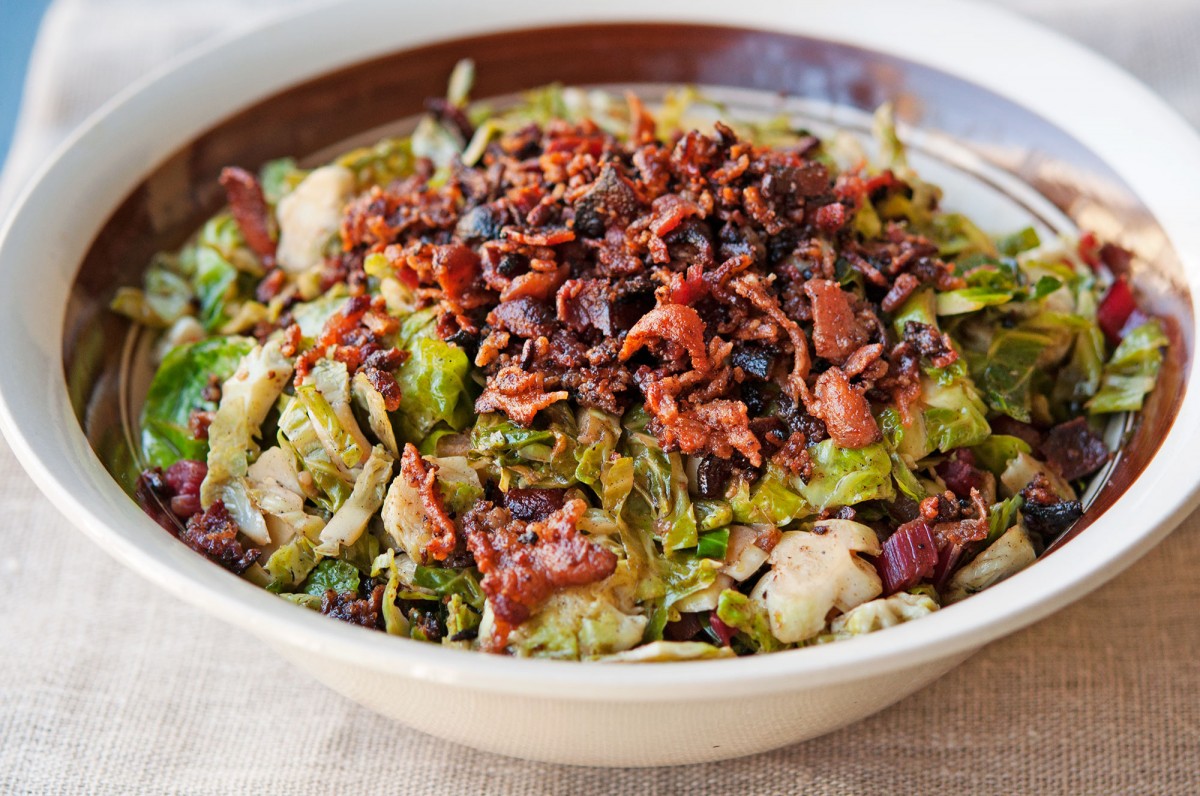 These are Brussels Sprouts with Bacon on them. Also there is chard in there. A great savory side or even a main course (serve with baked potatoes??) We made these for Thanksgiving one year and haven't looked back. Leave the bacon out if you're a veg, it's still a delight.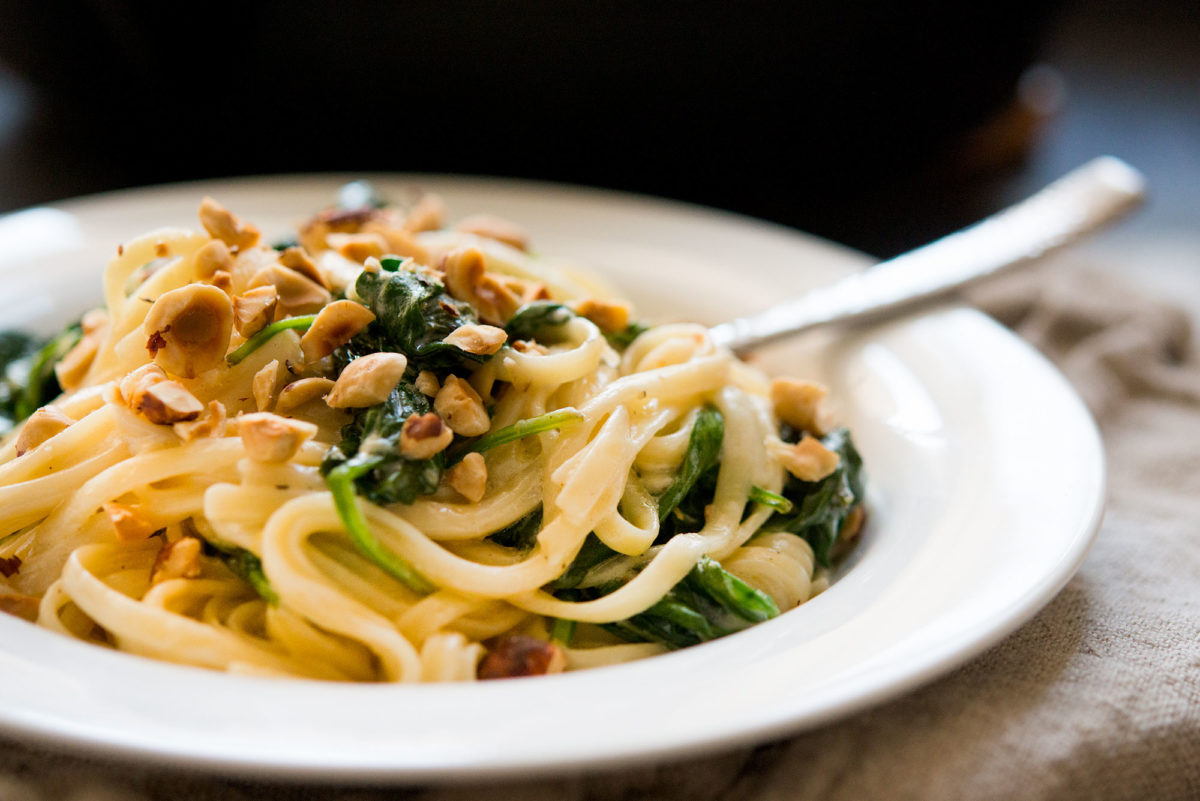 Hazelnuts. Lemon. Pasta. This vegetarian dish is a perfect quick dinner. Add all the spinach and voila! you've got everything you need in a meal – and don't forget, Valentine's Day is coming, this is a GREAT dish for that day 🙂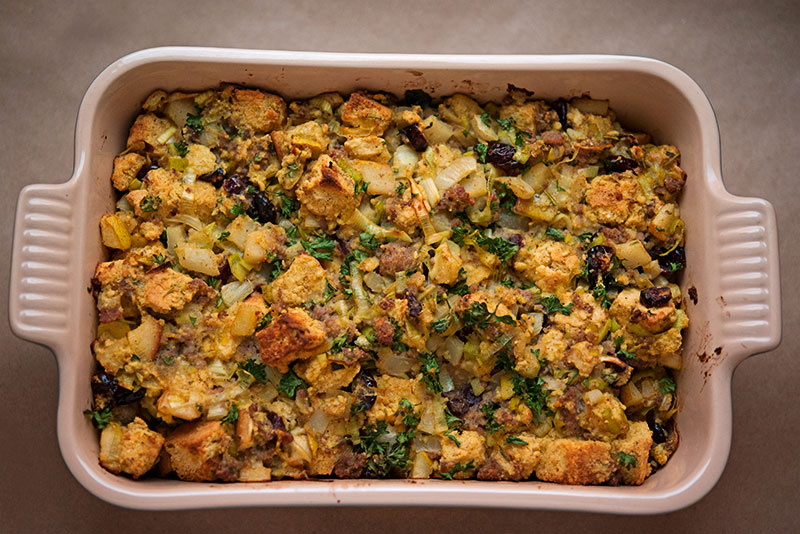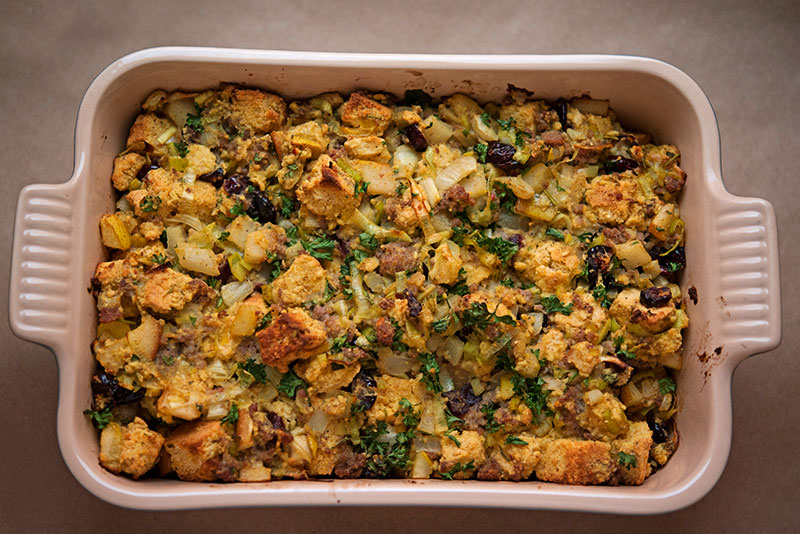 Why do we only eat stuffing like one day a year? This is such a waste! Stuffing is a great addition to any dinner, and the winter is long, y'all – why deny ourselves? This Pear and Fennel Stuffing is legit a meal in itself because it has sausage. It's a great casserole (and you know I hate that word) and I intend to make it ASAP. The world is a new place – stuffing is now all-year, I've decided.
[addtoany]
Yum