Hello Folks!
Turkey day is fast approaching!  With this in mind I wanted to do an article challenging myself to come up with some new cocktails that take the flavors and spirit of the Thanksgiving holiday and translate them to drink form.  With such a wide array of flavors, I had to really consider what signified the holiday most for me. I hope you enjoy what I came up with!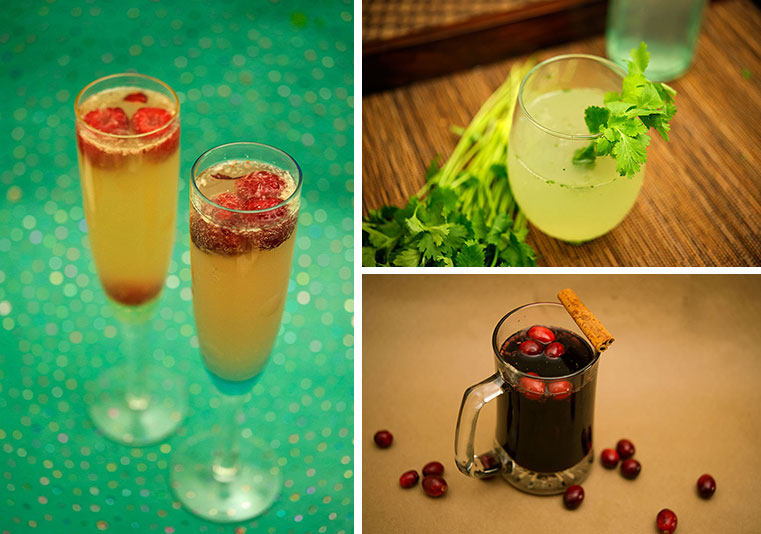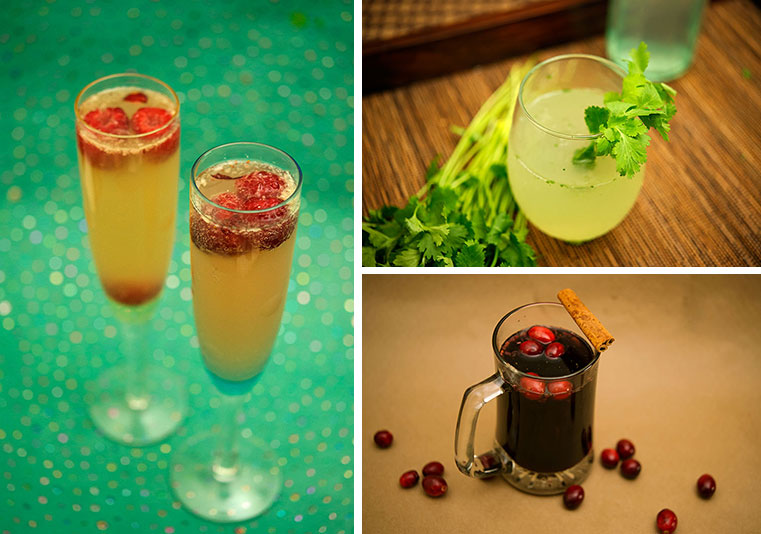 Cranberry Fizz: One of the biggest arguments surrounding Thanksgiving is whether to serve canned or fresh cranberries with the meal. I say to heck with that, lets take that wonderful cranberry tartness and break it down to a light and fizzy cocktail that is great for starting off your Turkey Day!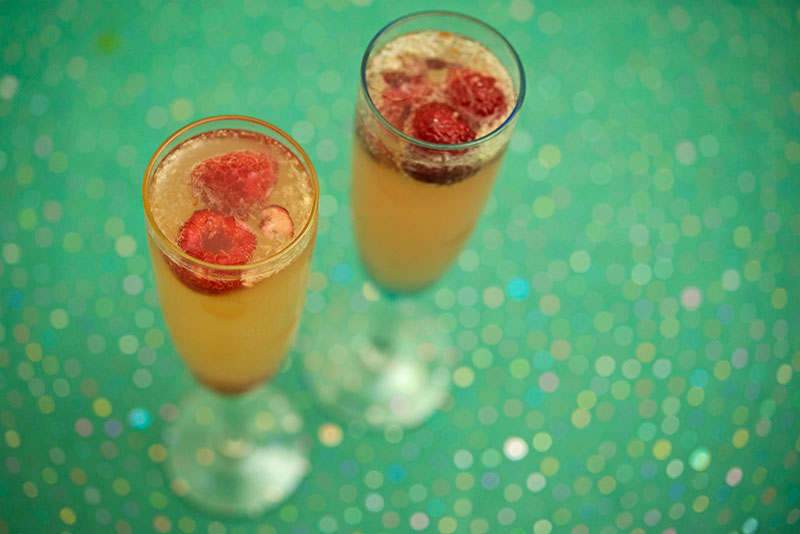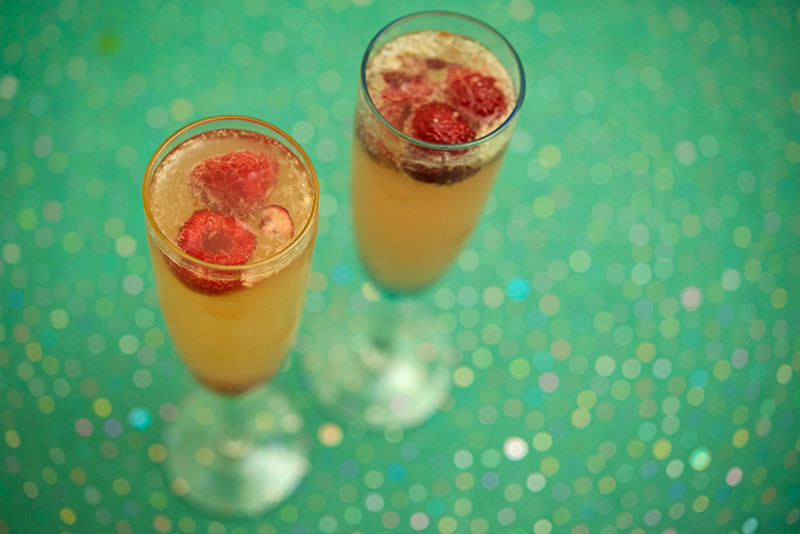 Prep Time: 2 Minutes
Yields: 2 Drinks
Ingredients:
3 ounces of vodka (2 shots)
1 ounce of fresh lime juice
1 tsp of granulated sugar
4 ice cubes
6 fresh raspberries
6 fresh cranberries
sparkling white wine
Directions:
Grab your cocktail shaker and start by adding in the sugar, the lime juice, the fresh cranberries, and the vodka.  Then take your handy muddler and crush all these elements together. You will want to make sure that your cranberries are good and pulverized so that as much of the juice is released from the berries as possible. Add your ice cubes and shake vigorously for a few moments. Then grab two champagne flutes and strain half the contents of your mixture into each glass. Fill up the rest of your flutes with the sparkling wine and drop in the fresh raspberries for a sweet garnish. This simple drink is easy to make, with a beautiful sparkling balance of sweet and sour. A great way to cool down while your slaving over that holiday stove.
Cilantro/Mint Mojito: I love a good old-fashioned mojito! It's such a light and summery drink. But one of it's greatest qualities, is that it is incredibly adaptable and with that in mind I thought what better way to incorporate another fantastic element of Thanksgiving – the spices – into an easy to make and tasty drink. With the cilantro and mint combo, you get the sweetness of the mint mixed with the earthiness and autumn-like tastes we attribute with Thanksgiving from the cilantro.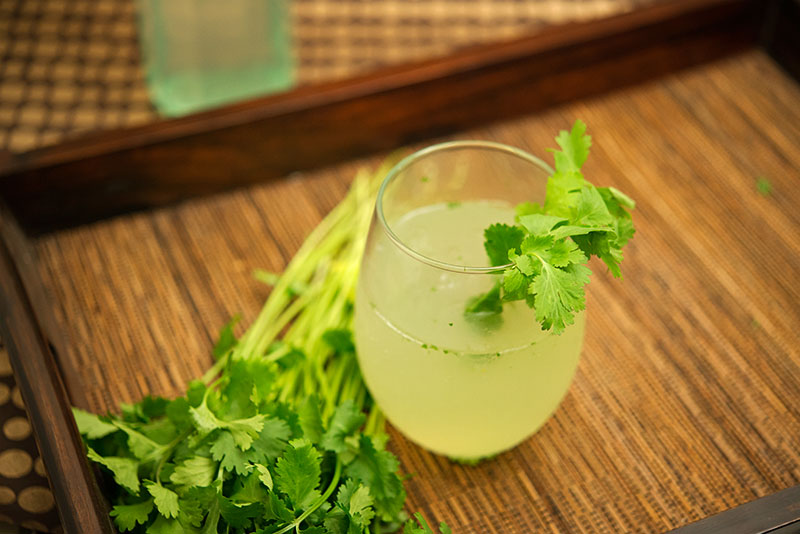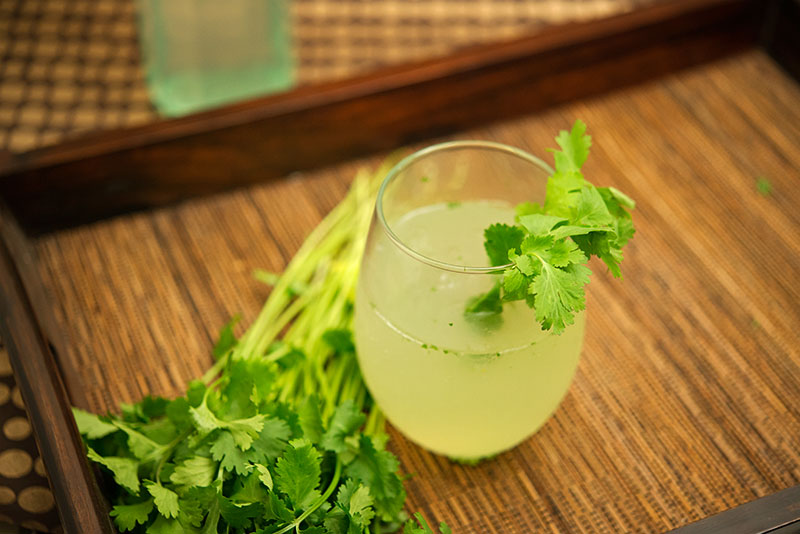 Prep Time: 2 Minutes
Yields: 1 Drink
Ingredients:
5 fresh mint leaves
8 fresh cilantro sprigs
1 lime, cut into quarters
2 tbsp of granulated sugar
2 ounces of white rum (1 ½ Shots)
4 ice cubes
club soda
Directions:
Grab your cocktail shaker again and start by dropping in the mint leaves and a lime wedge into it.  Use your muddler to crush these two elements together. Then add your sugar, five cilantro sprigs, and two more lime wedges into the shaker and continue to muddle until all the elements have been sufficiently broken down. At this point you will be getting that earthy sweet balanced smell I was talking about above. Then you want to add your ice and your rum.  Stir the mixture vigorously until the sugar has dissolved. Then grab a glass filled with ice and strain the contents into it. Top off the glass with a little club soda and give it a quick stir. Add your remaining cilantro sprigs to the top of the glass as a garnish and you're ready to go!
Mulled Wine: So for those of you in other parts of the country, you know the areas where Thanksgiving is recognized as a winteresque holiday, this next drink will warm you up after your wonderful food comas kick in and the sun has set in the west.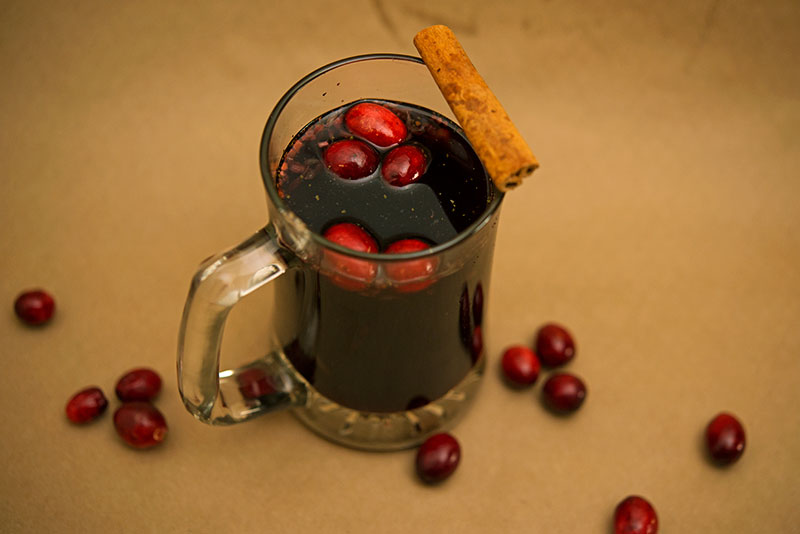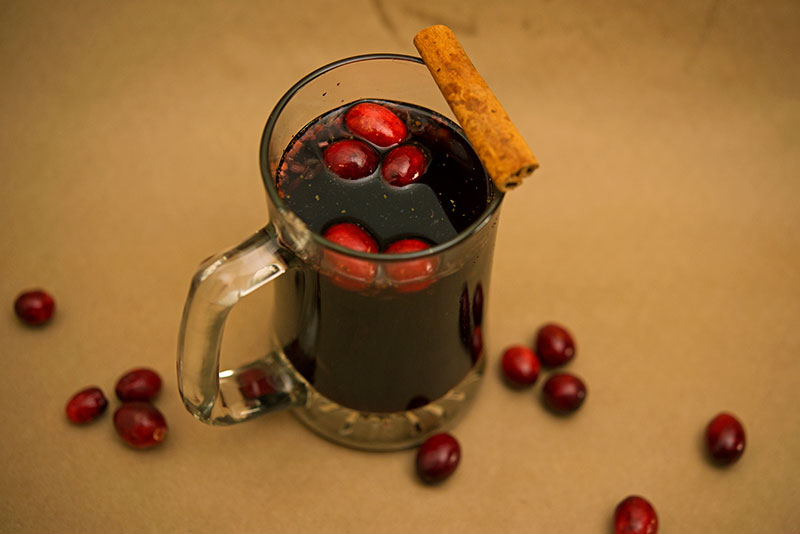 Prep Time: 3 Minutes
Cooking Time: 25 Minutes
Yields: 4 Servings
Ingredients:
1 bottle of red wine (Cabernet and Zinfandel work best)
1 orange
¼ cup of Rye Whiskey
1/3 cup of honey
4 cinnamon sticks
2 tsp of dried all spice
¼ cup of granulated sugar
Directions:
First you want to grab a medium sized pot – big enough to hold the liquid from an entire bottle of wine and a little extra.  Then you want zest your orange.  Keep the zest you will use it later.  Then quarter your orange.  Pour the entire contents of your wine bottle into your pot. Squeeze your orange quarters over the pot containing your wine, releasing the juice into the mixture, then drop in the squeezed rinds. Next add your rye whiskey, sugar, and honey, cinnamon sticks, and all spice. Turn your burner to low/medium heat. You want to let this mixture simmer for 25 minutes, stir occasionally and prevent it from boiling, by keeping the heat low. As you stir add in little bits of your orange zest to add a little extra flavor.  After 25 minutes, ladle the contents of your pot into a few coffee mugs and serve to your guests. This sweet and savory concoction will warm them up and perhaps even have them looking for pajamas, so you may not want to give this to the people you don't want staying at your place after the meal is done!
Whatever your drink of choice, please drink responsibly, and have a wonderful Thanksgiving holiday!
Good Spirits Folks!
*If you have a holiday taste or ingredient you want me to try next month, let me know! I always love a challenge!
**Special thanks to reader Kristina Ten for challenging me with creating a cilantro concoction this month! I hope this works, otherwise I will try again!
[addtoany]
Yum