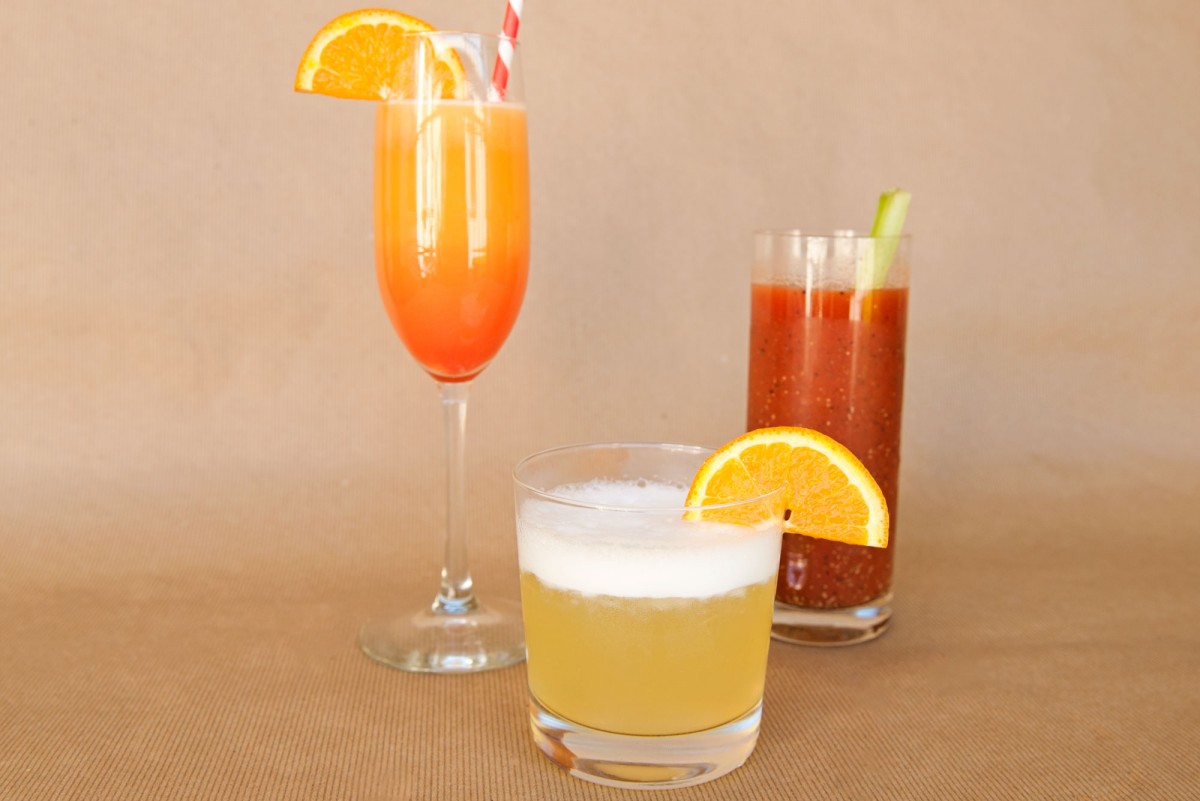 Spring is here! The sun is staying out later, the weather is getting warmer, and the evening adventures are getting longer. All of these things lead to one of my favorite activities: brunch! Now with the arrival of spring our inhibitions go down when we're out on the town, often leading to a morning with a little bit of a headache. So whether you like to hit a restaurant patio or stay in your pajamas and enjoy your eggs, pancakes, waffles, and bacon at home, here are a few cocktails that will taste awesome and take a little of that head pain away.
MORNING GLORY FIZZ:
Prep Time: 2 Minutes
Servings: 1
Ingredients:
1 ½ oz. blended scotch (1 Shot)
1 medium egg white
½ oz. lime juice
½ oz. lemon juice
1 oz. simple syrup
½ oz. of absinthe or herbsaint
½ oz. club soda
Directions:
1. Grab your shaker and drop in the juices, syrup, and egg white. DO NOT PUT IN THE ICE YET! The egg needs to break down first and the acid from the citrus basically cooks it while you are mixing. Vigorously shake the contents of the mixer for about a minute. When you're done, the inside should be very fizzy.
2. Add ice and your blended scotch to the mix and once again shake vigorously for about a minute.
3. Rinse an old fashioned glass with the absinthe or herbsaint, getting a nice layer on the inside. Now discard the liquor. Trust me – you don't want it in there.
4. Strain the contents of your shaker into the glass, fill the remainder of the glass with club soda, and use a thin lemon peel as a garnish.
You'll end up with a fizzy drink that will be sweet, sour, and light.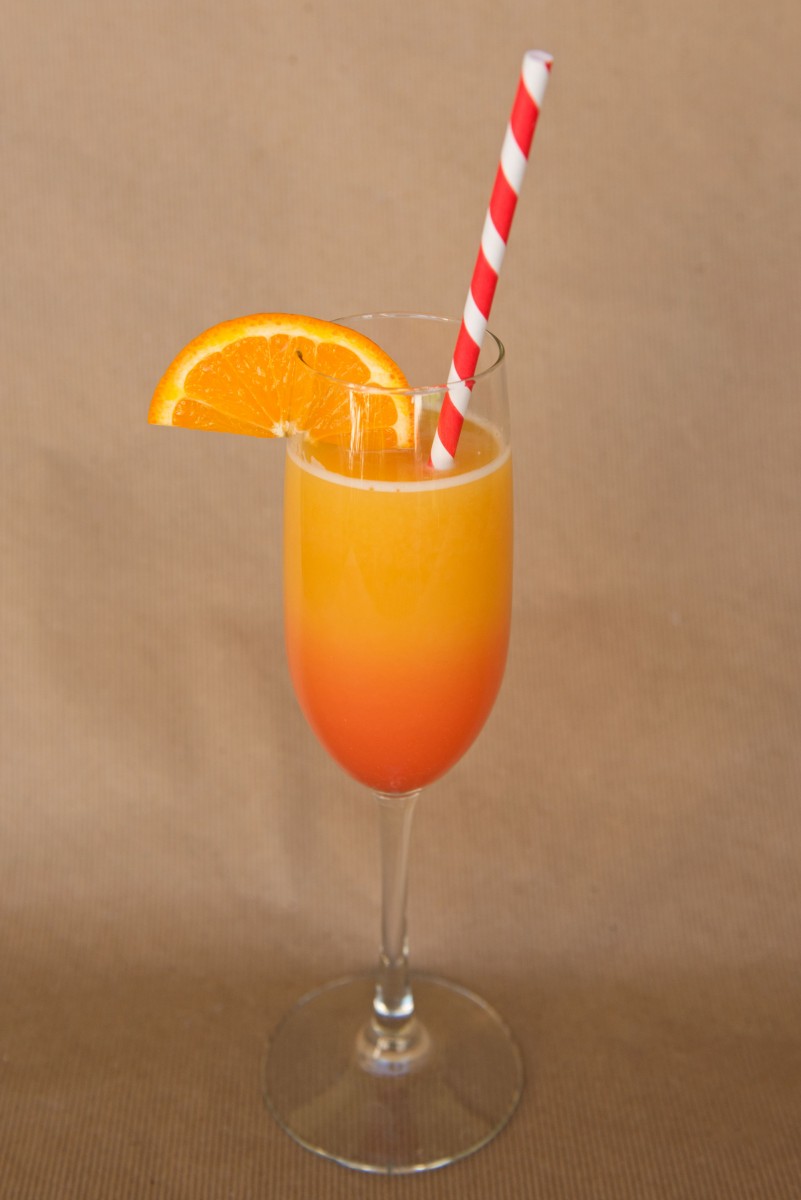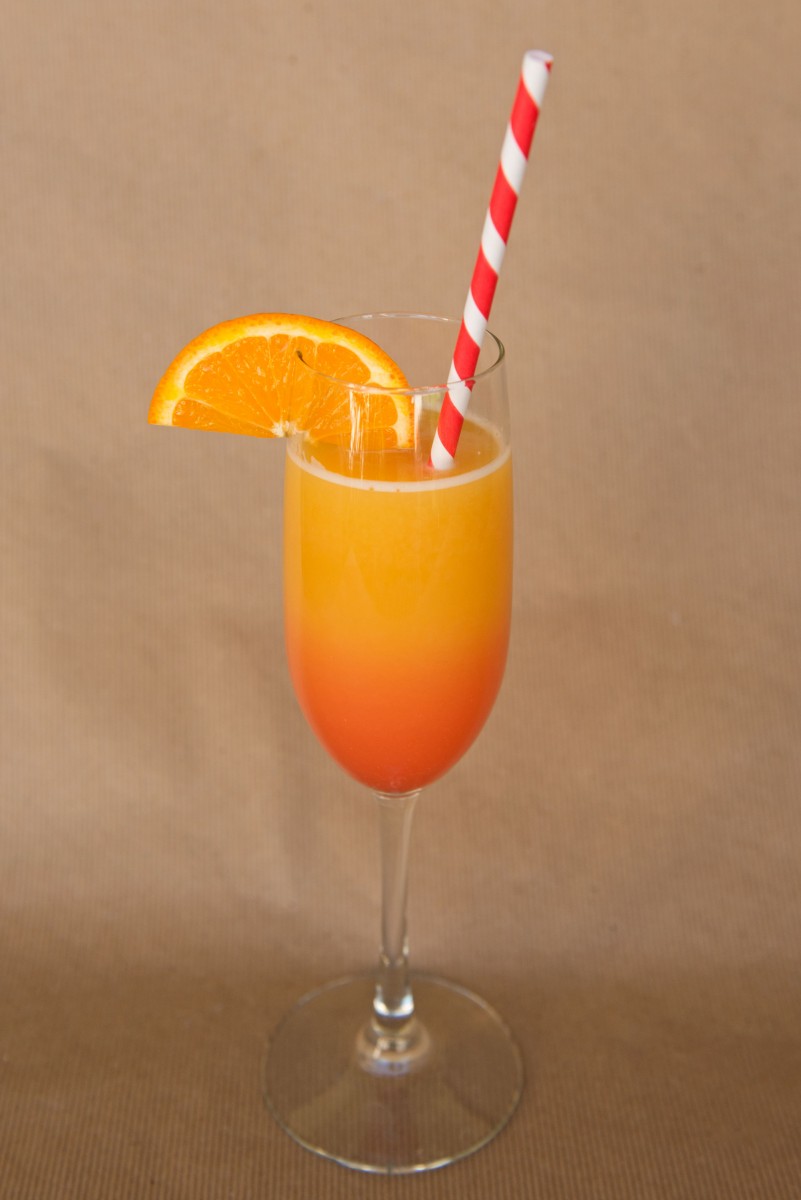 MIMOSA SUNRISE:
Prep Time: 2 Minutes
Servings: 1

Ingredients:
3 oz. of sparkling white wine or champagne
2 oz. of orange juice
1 tsp. of sugar
3 dashes of Angostura aromatic bitters
½ oz. of grenadine
Directions:
1. Fill your shaker with the sugar, bitters, champagne, and orange juice. Use a mixing spoon until the sugar as broken down and blended with the liquids. This should take about a minute.
2. Add ice to the shaker and vigorously shake for about thirty seconds.
3. Strain the contents into a champagne flute or wine glass and add your touch of grenadine. This is a delicious, and colorful new take on the classic mimosa!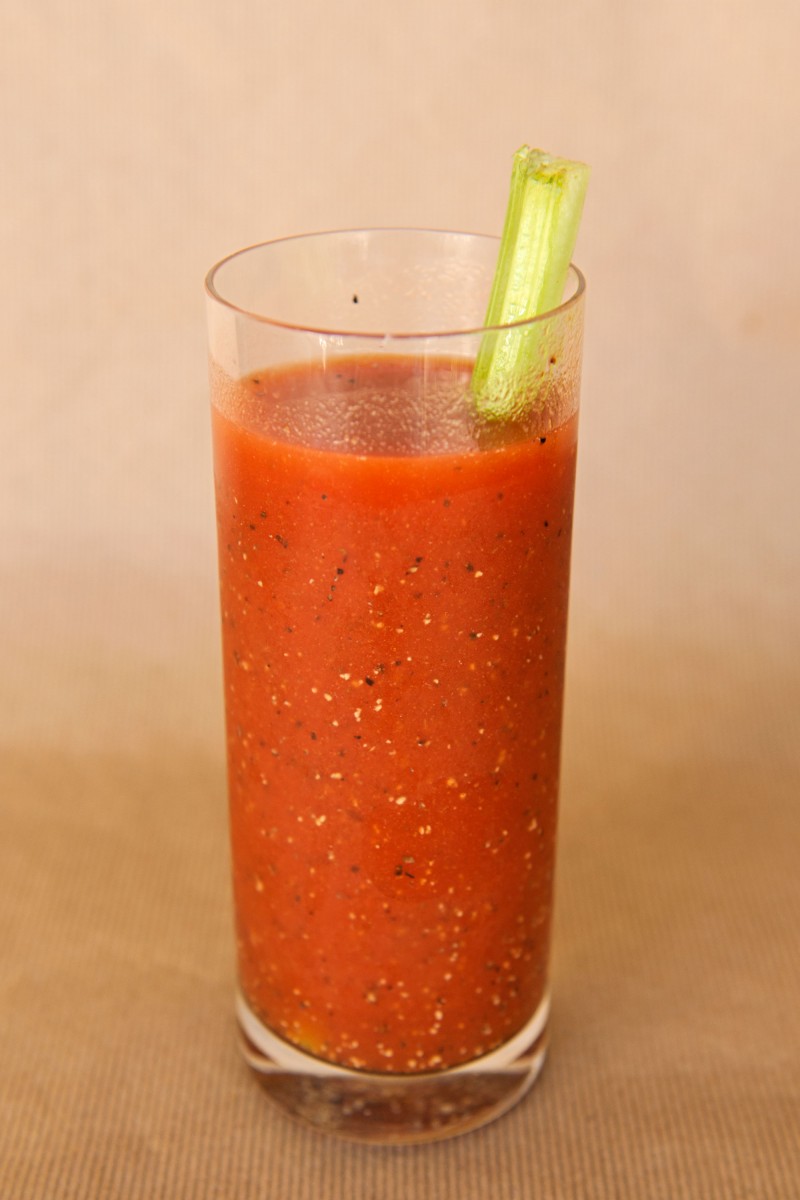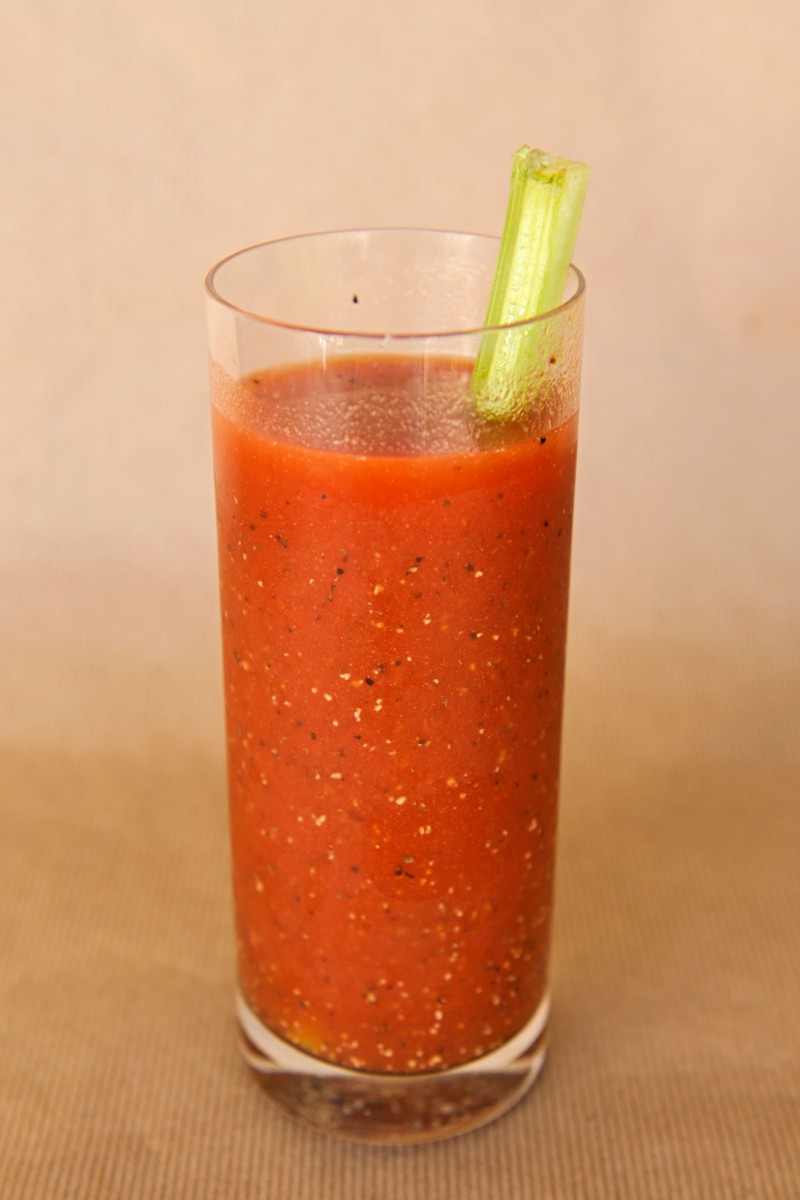 BLOODY MARY:
Everybody has their own Blood Mary recipe and everyone insists theirs is the best. I will not do that, I will simply say that for me natural is the real way to go and if you are using pre-made Bloody Mary mix you are cheating your guests and yourself. Often referred to as the "Hair of the Dog", it is sure to add a little spice to your morning and help that headache become a thing of the past. At least for a few hours…
Prep Time: 2 Minutes
Servings: 1
Ingredients:
1 ½ oz. of Vodka (1 Shot)
3 dashes of Worcestershire sauce
4 dashes of Tabasco
1 tsp. of celery salt
1 tsp. of black pepper
½ oz. of lemon juice
4 oz. of fresh tomato juice (not V8)
1 celery stick for garnish
Directions:
1. Drop all the ingredients into a shaker filled with ice. Shake vigorously for about a minute. Strain the contents into a Collins glass and garnish with the celery stick.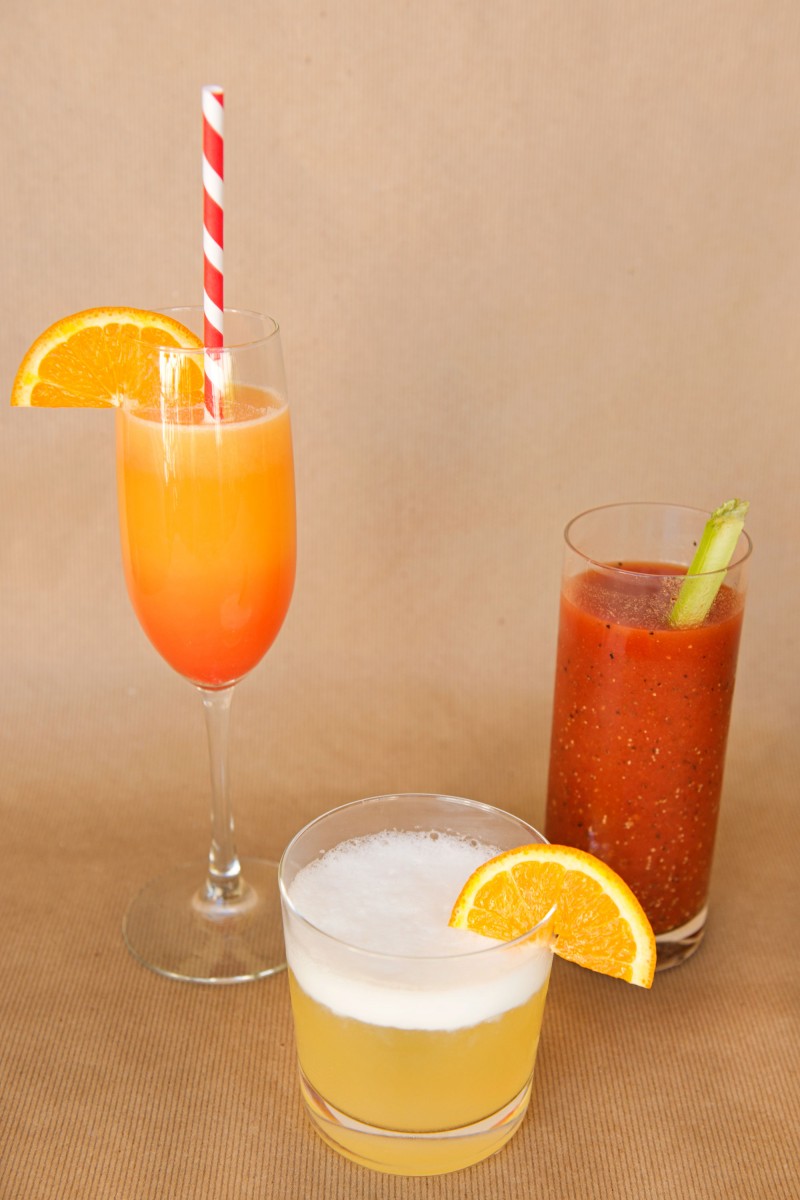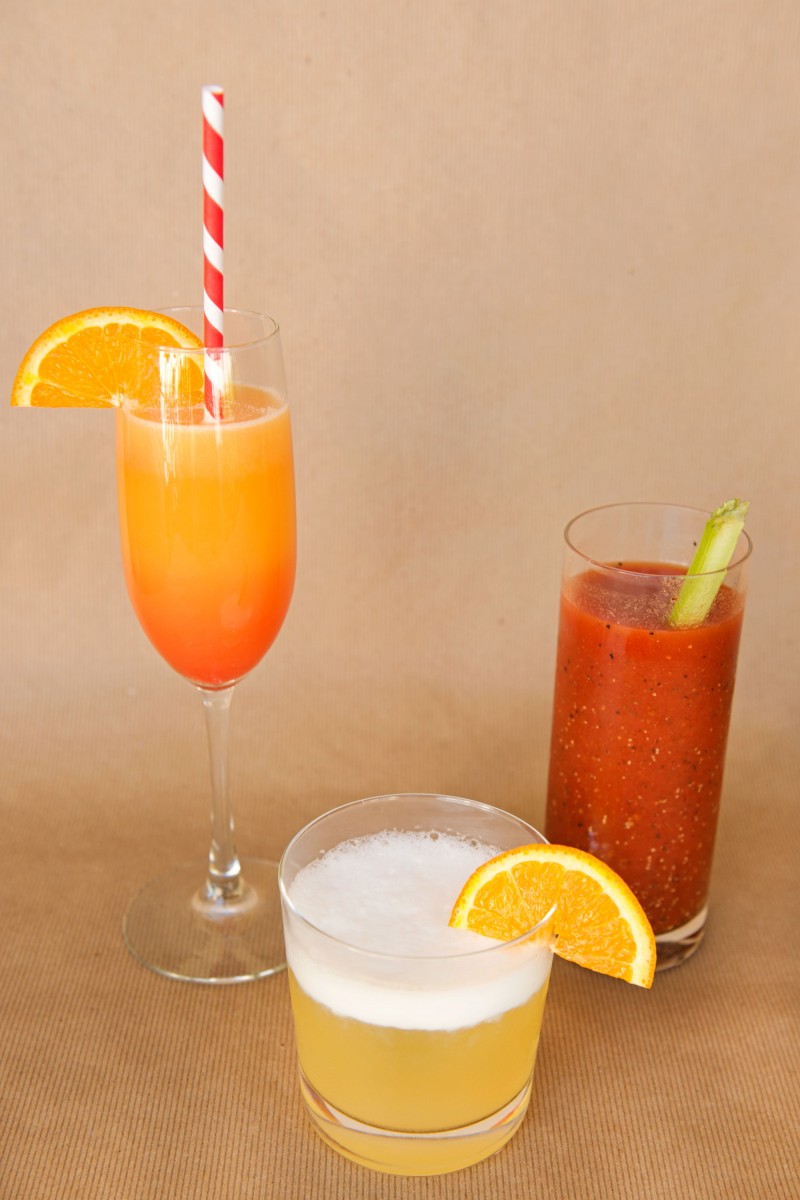 What is your favorite brunch cocktail?
Good Spirits Folks!
[addtoany]
Yum