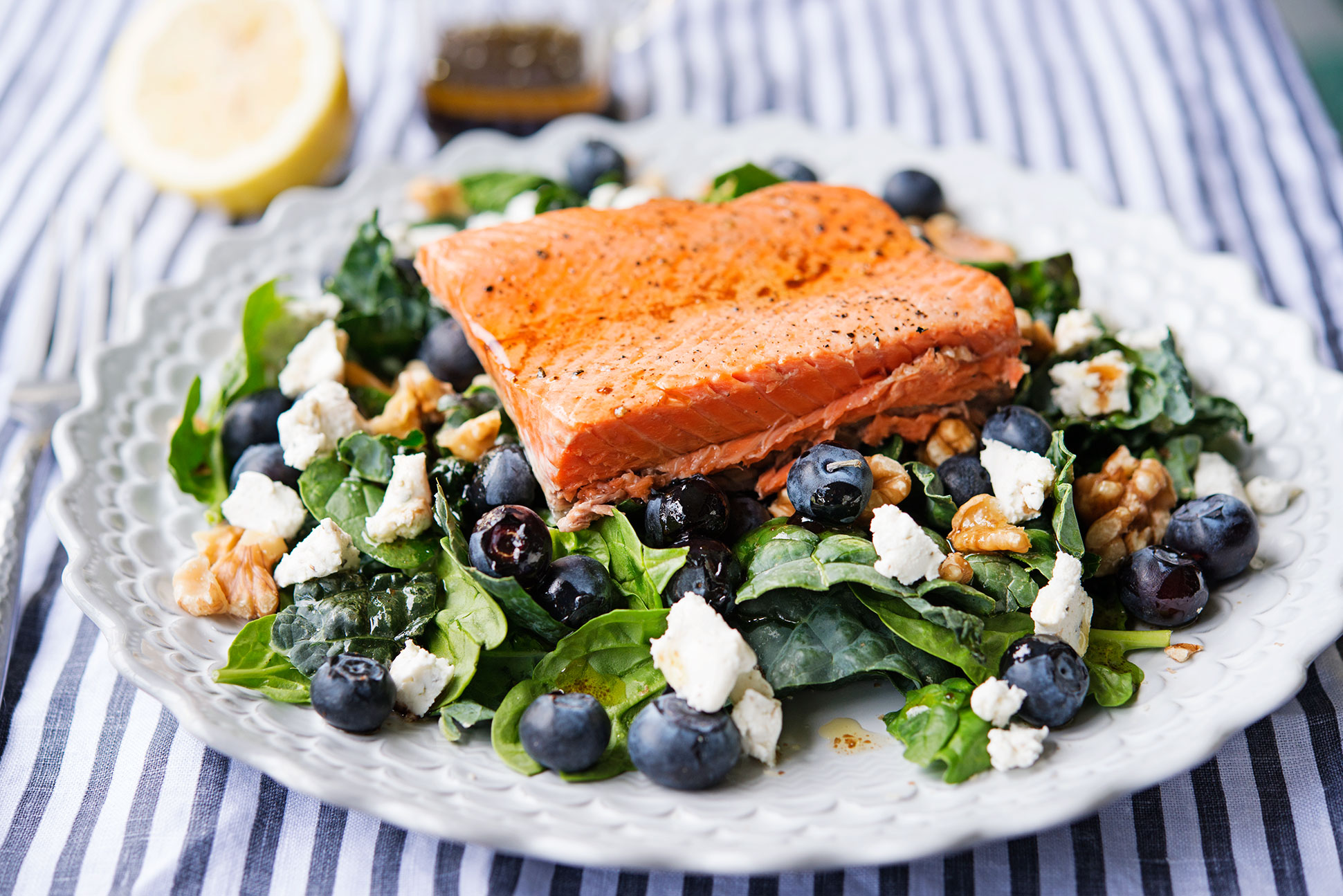 Type: Lunch, Salad
Author: Jennie
Difficulty: Easy
Prep Time: 15 minutes
Cook Time: 7 minutes
Servings: 2
Ingredients
1/2 pound salmon
1 bunch kale, chopped
1 bunch spinach
4 ounce goat cheese, crumbled
1 pint blueberries
1/2 cup walnuts
olive oil
1 lemon, juiced
balsamic vinegar
s/p
Directions
Preheat oven to 425 degrees. Salt and pepper the salmon and place skin side up into a hot cast iron pan that's been greased with olive oil. Saute on one side for one minute, then flip and do the other side.
Place the whole cast iron pan in the oven for 5-7 minutes, until the salmon is cooked through. Meanwhile:
Make your salad: combine kale, goat cheese, blueberries, and walnuts and toss.
Make your salad dressing: combine equal parts lemon juice, balsamic vinegar, and olive oil in a jar and shake well. Dress your salad.
When your salmon is done, place filet on top of the salad – serve! Makes enough for two hefty salads.
Yum