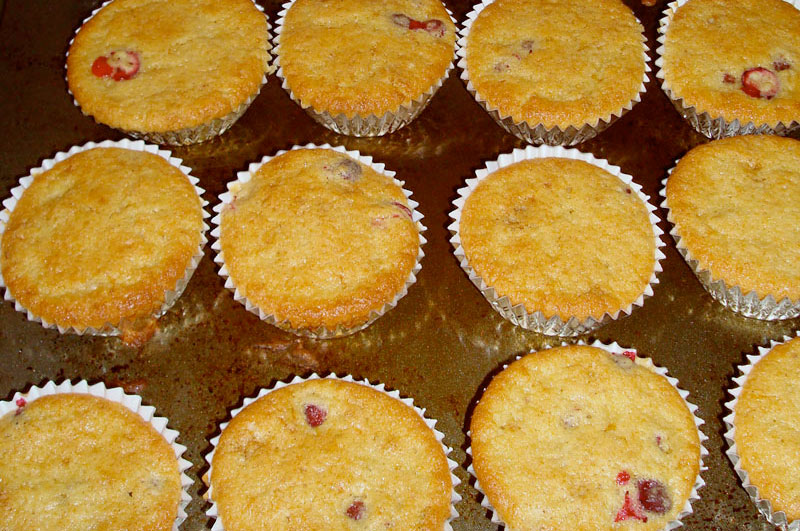 The 1988-89 fourth grade class of Washington School in Merrill,
Wisconsin, proposed the Cranberry Muffin be named Wisconsin's state
muffin. This is their recipe, adapted to be gluten free.
2 c. all-purpose gluten free flour
1 c. sugar
1-1/2 teaspoon baking powder
1/2 teaspoon baking soda
1 teaspoon salt
1/4 c. butter or margarine
1 egg, well beaten
1 teaspoon grated orange peel
3/4 c. orange juice
1-1/2 c. chopped cranberries
Sift flour, sugar, baking powder, salt and baking soda into a large
bowl. Cut in butter until mixture is crumbly. Add egg, orange peel,
and orange juice all at once. Stir until mixture is evenly moist. Fold
in cranberries. Spoon batter into prepared muffin cups, 2/3 full. Bake
at 350 degrees for about 25-30 minutes or until golden brown. Makes 15
muffins.
Recipe Courtesy of the Wisconsin Cranberry Grower's Association
Yum