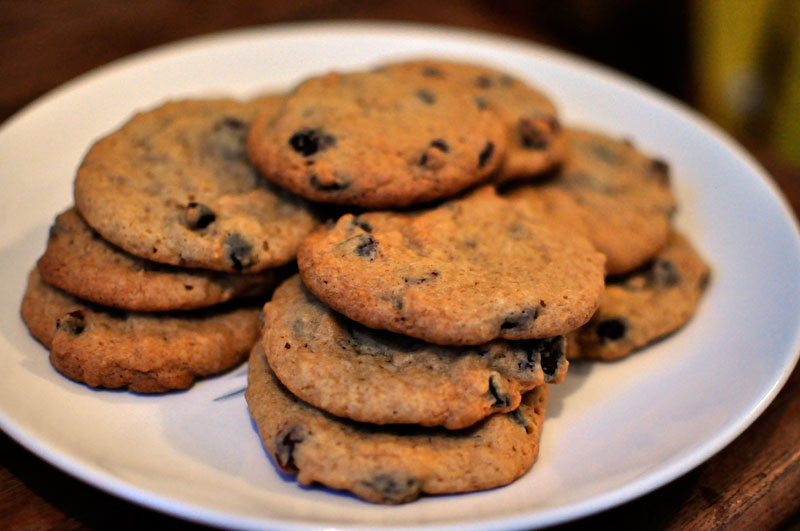 Prep time: 5 minutes
Cook time: 10-12 minutes
Oven temperature: 350 degrees
Servings: makes approximately 24 cookies
Ingredients:
1 box of GF King Arthur cookie mix
½ cup soft butter
1 large egg
2 tablespoons of water
1 cup of cranberries
Directions:
1. Add half of the cookie mix to a bowl and add in the soften butter.
2. Add the egg and water and blend until smooth.
3. Mix in the remaining cookie mix.
4. Fold in extras to the batter.
5. Put tablespoons full of batter on an ungreased baking sheet with about 2 inches between cookies.
6. Bake at 350 degrees for 10-12 minutes or until golden brown.
7. Let the cookies cool on the pan for a full 5 minutes.
Yum