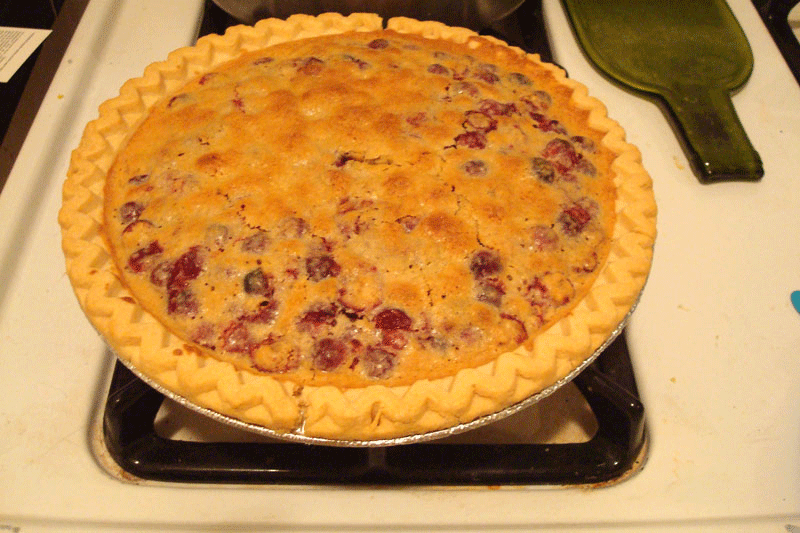 Prep time: 10 minutes
Cook time: 50 minutes
Oven temperature: 375 degrees
Servings: Serves 6-8
Ingredients:
2 cups fresh cranberries, cut in half
1/2 cup brown sugar
2 well beaten eggs
1 cup sugar
1 cup all-purpose GF flour
1/2 cup melted butter
1 GF pie crust
Directions:
1. Cut 2 cups of fresh cranberries in half.
2. Combine cranberries and brown sugar in a bowl.
3. Spread the cranberry mixture on the bottom of the pie shell.
4. Well beat 2 eggs and gradually add the sugar, continuing to stir.
5. Stir in flour and melted butter.
6. Pour batter over the berries in the pie shell.
7. Bake at 375 degrees for approximately 50 minutes or until golden brown.
Yum