My mom has been doing this for some time, and I've done it off and on, but I think I've finally moved over to the tropical side, and decided that coconut oil is the way to go for chocolate chip cookies. This recipe has been my go-to cookie recipe for over 10 years (since I was told to memorize it in middle school) and has been adapted slightly ever since.
Coconut oil replaces butter or Crisco in the following recipe (but you could substitute either and the cookies will be wonderful.) Note: Per my brother-in-law, I'm here to remind you that coconut oil can make your cookies spread out more than if you had used butter or Crisco, so put less cookies per tray. You'll thank me later.
Serves: 3 dozen cookies, roughly
Oven Temperature: 350 degrees
Ingredients:
1 cup sugar
1 cup brown sugar
1 1/3 cup coconut oil
2 eggs
1 tsp vanilla
360 g (3 cups) flour
1 tsp salt
1 tsp baking soda
1 tsp cinnamon
1 tbsp cocoa powder
12 oz chocolate chips, chunks, or candy
Directions:
1. Cream together your sugars with your coconut oil. Add eggs one at a time, then vanilla.
2. In a medium bowl, mix together your flour, salt, baking soda, cinnamon, cocoa powder.
3. Mix your dry ingredients into your wet, then add your chocolate chunks or candy (about 12 oz.)
4. Make into tbsp sized balls on a cookie sheet. Bake for 13 or so minutes, then remove from oven and let cool!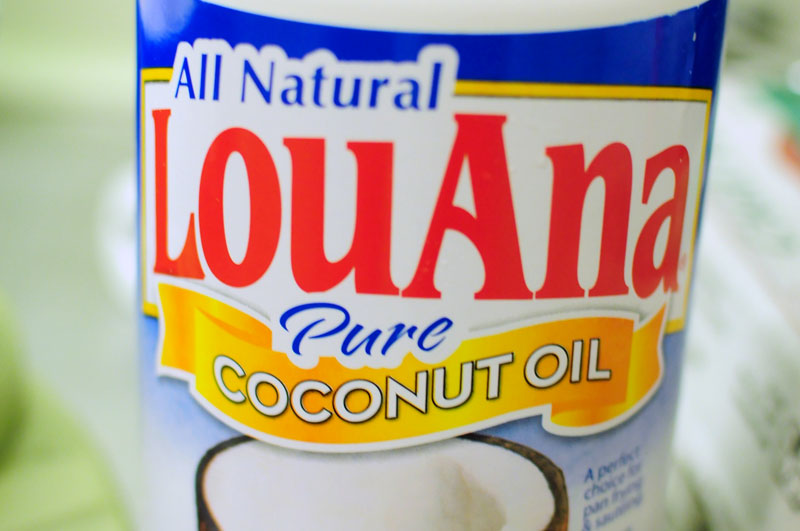 Here's my coconut oil. It's solid below 76 degrees, and starts to melt above that, so if you live in a hot climate (like we do) it might one day be melted in your cabinet. Never fear – put it in the fridge for a bit to solidify before using.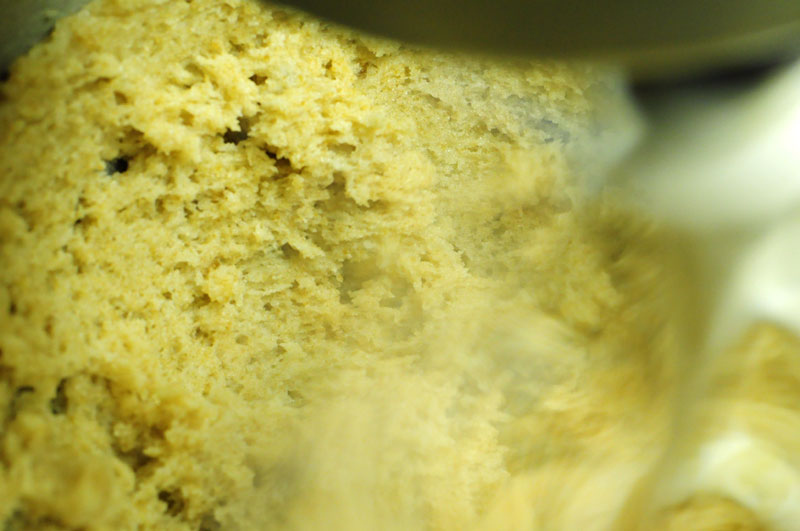 Here is the coconut oil and the sugars. After you mix these both well, you add your eggs and vanilla.
In a separate bowl, mix your flour, baking soda, salt, cocoa, and cinnamon…this step was lost on the photos, but I know you can figure it out!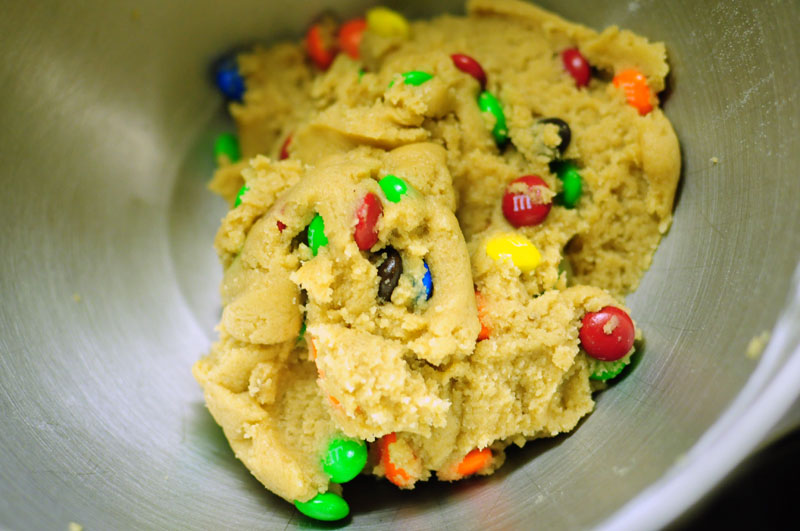 After you mix your dry ingredients into your wet, add your chocolate of choice. Since it was three birthdays I was baking for, I made chocolate chip, chocolate chunk, and m&m cookies.
You can use a tablespoon as a guide for your cookies. Don't worry – they'll expand.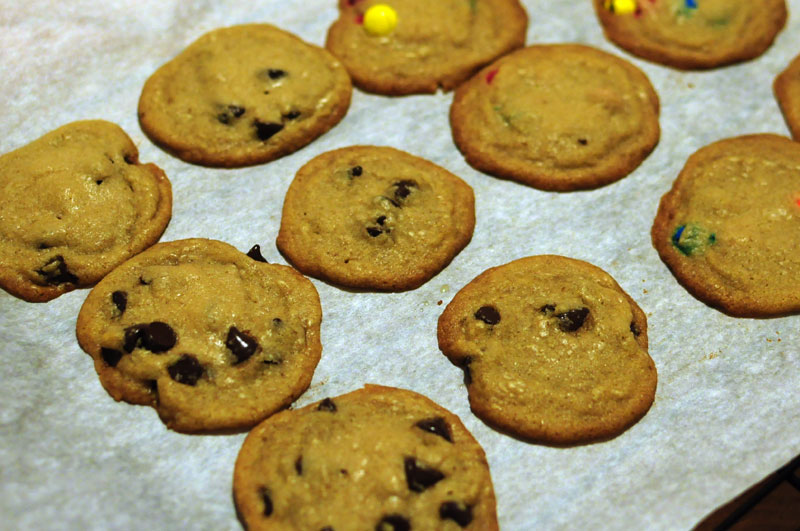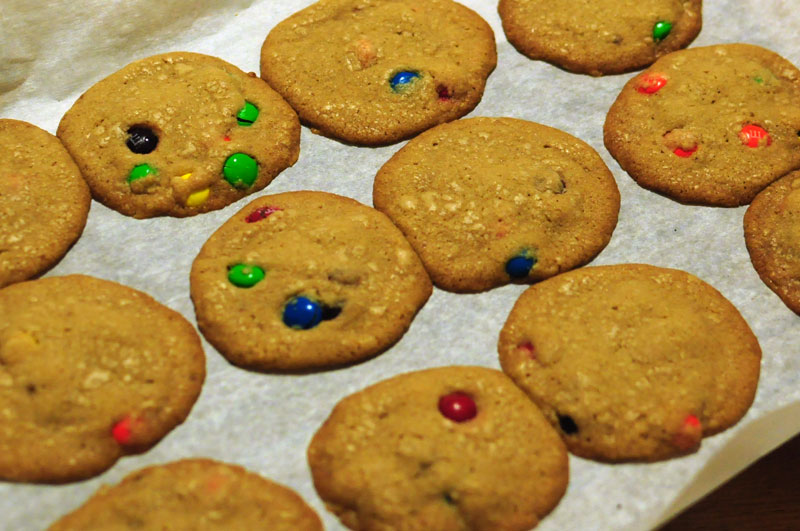 There you have it – choco-coco m&m cookies. This were definitely a crowd pleaser! This recipe makes about four dozen cookies, depending on the size you make them.
What if your go-to cookie recipe?
Yum