One of my east coast reasonable ladies sent me some GF King Arthur Cookie Mix to celebrate my one year anniversary of moving to LA and I'm sure glad that she did. The cookies were so simple to make (a big plus with me) and they were so good.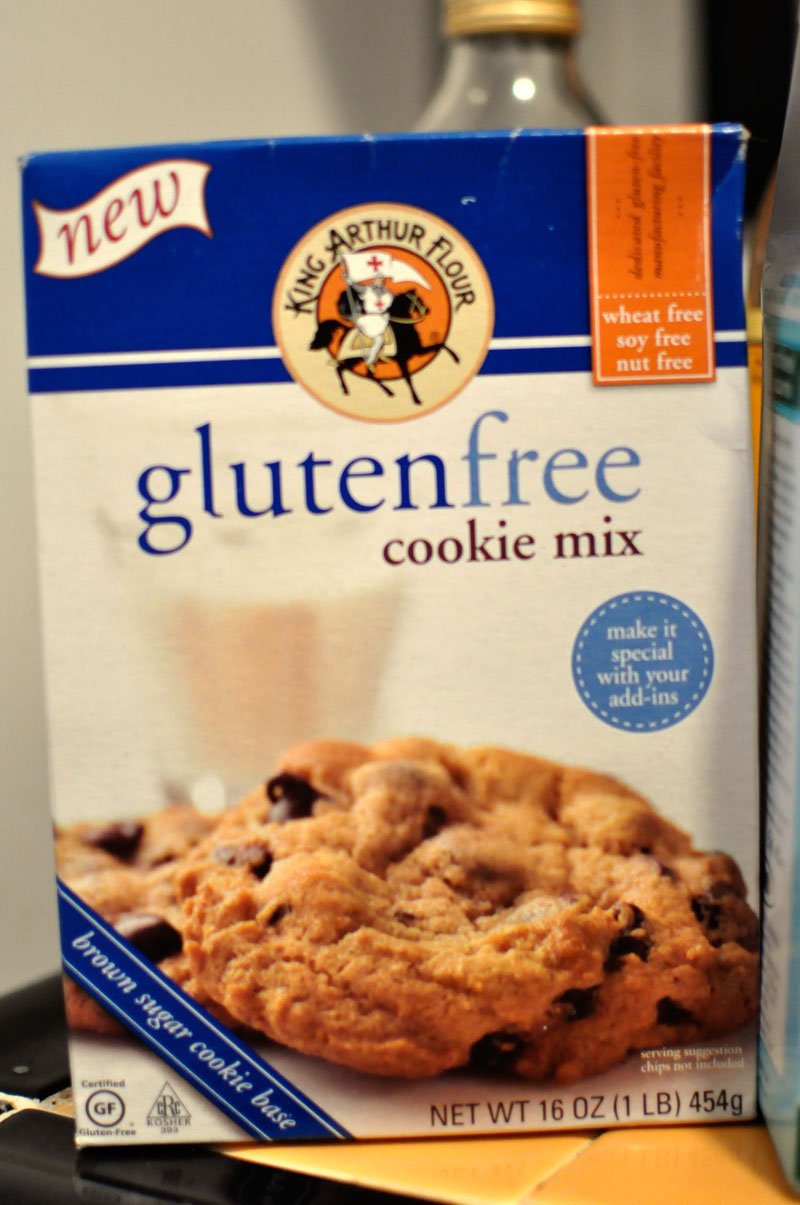 The mix is for a simple brown sugar cookie base and they've worked out all the proportions for you. The mix is also soy and nut free processed as it was processed in a separate gluten free, allergen free manufacturing facility. Go King Arthur! You are swell.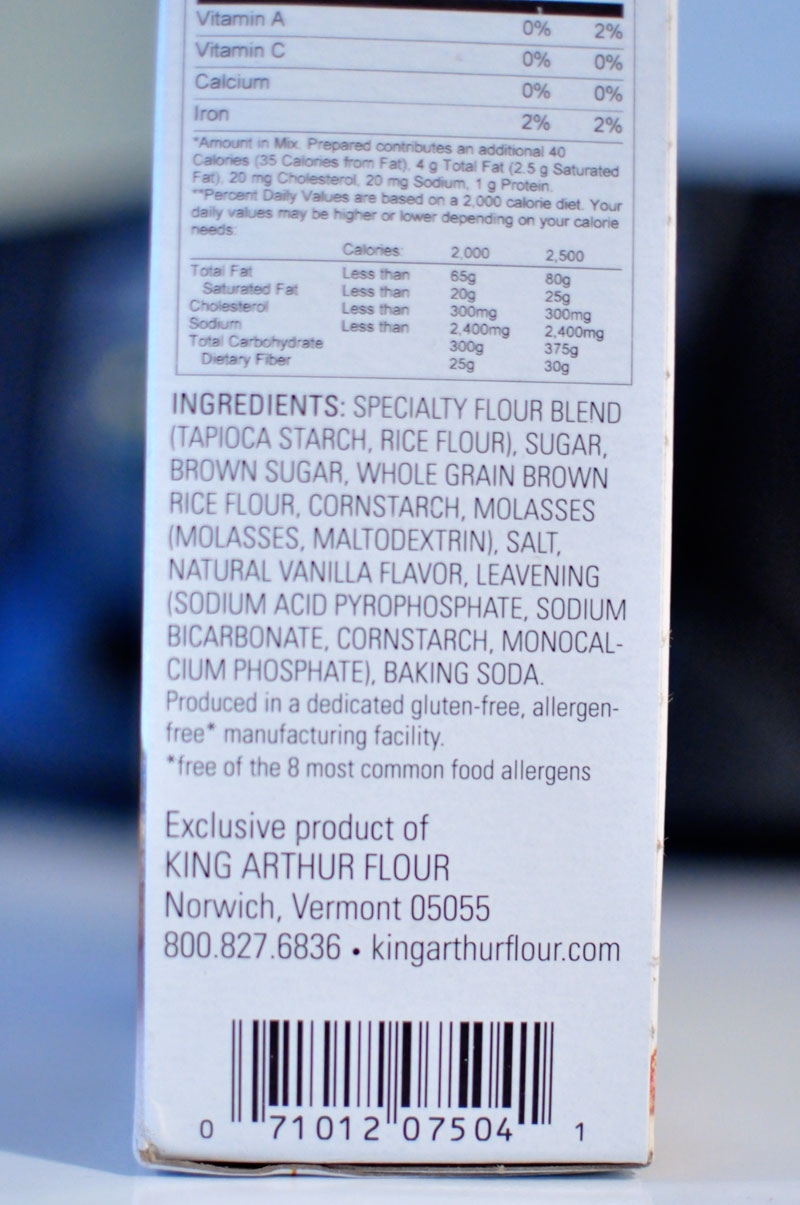 First you soften some butter and then fold it in to half of the cookie mix.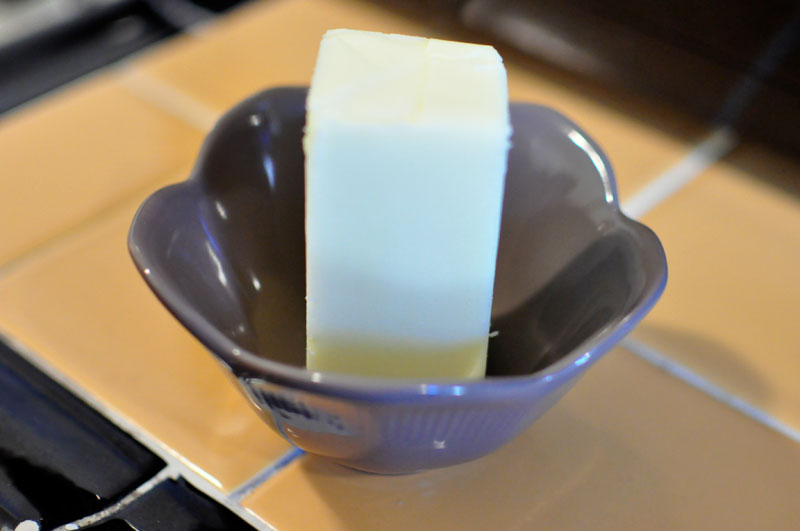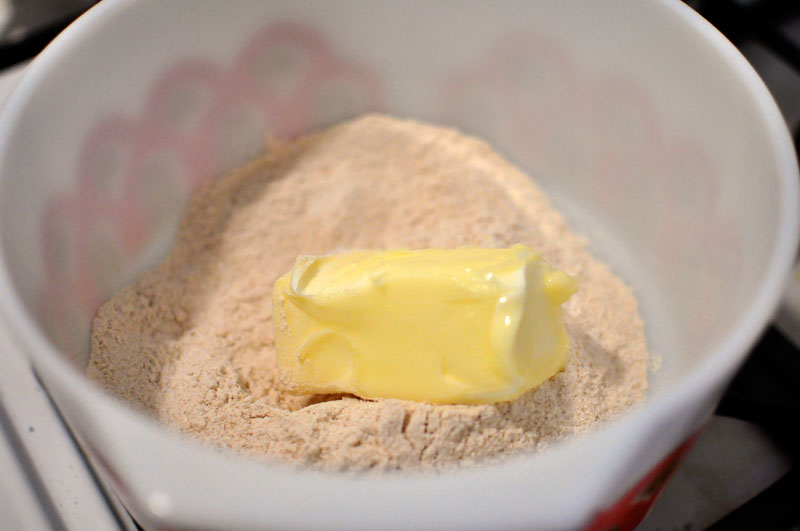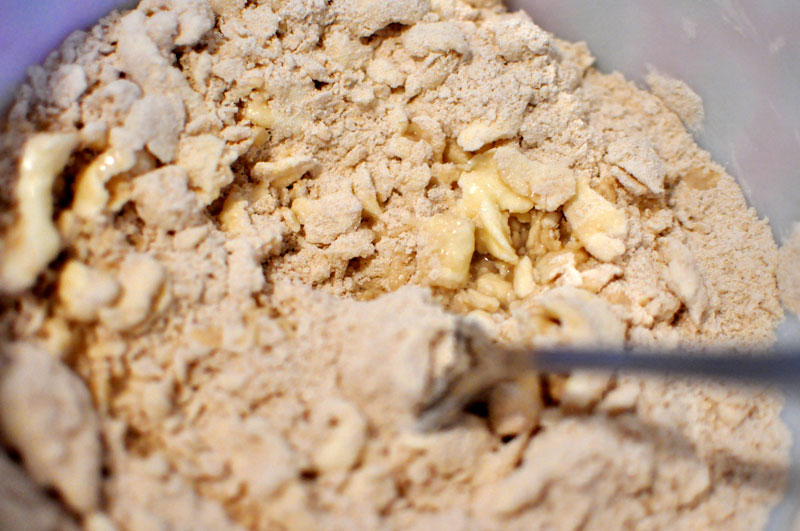 Then you add the wet ingredients and stir.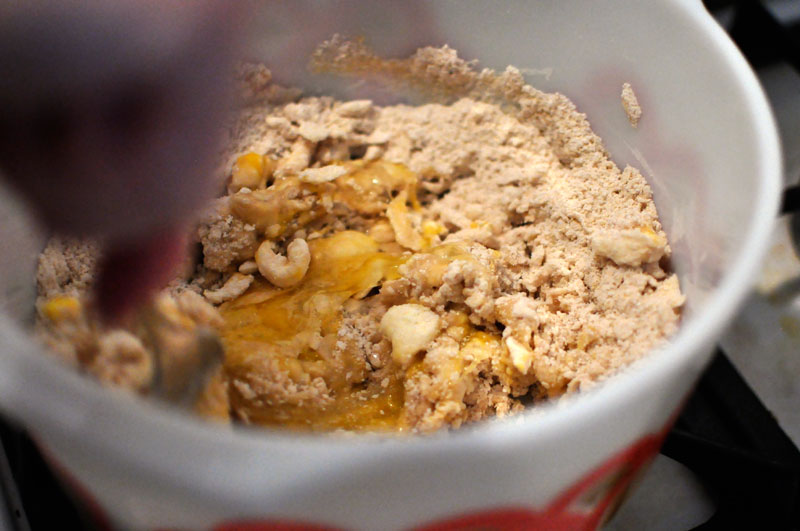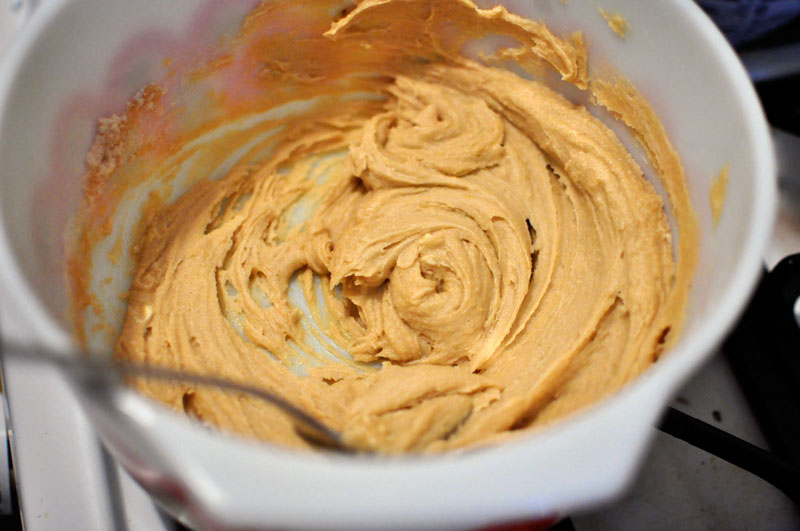 Once the first half of the mix is blended, add the second half of the mix and continue to stir.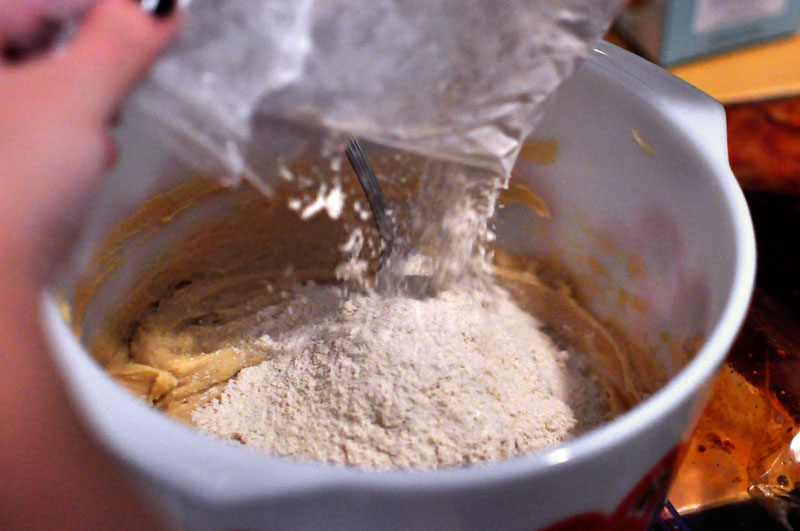 Add in your extras. I didn't have chocolate chips on hand, but I did have a plethora of dried cranberries.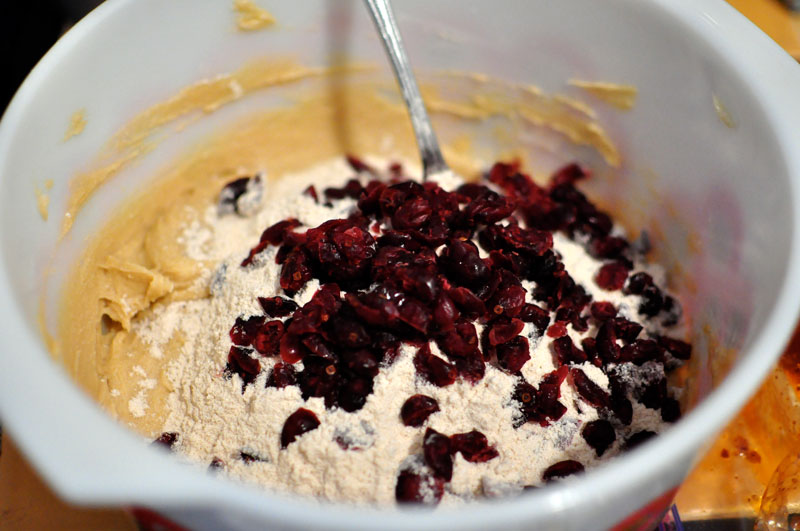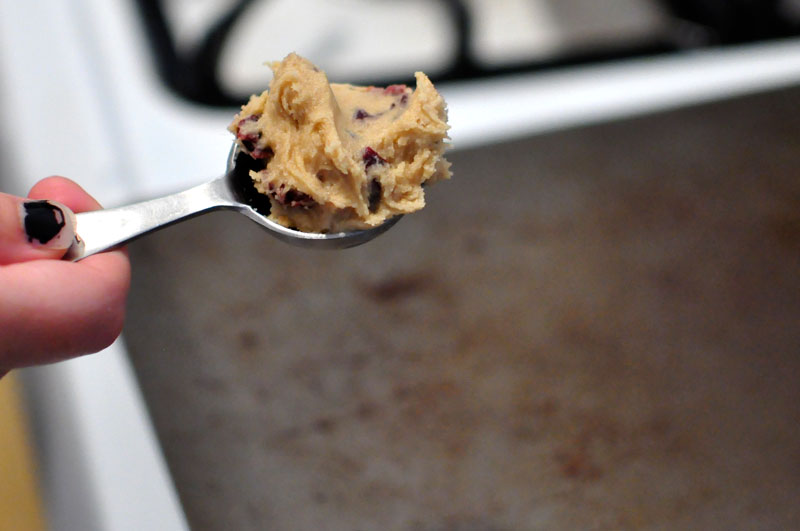 Using a tablespoon put the batter on a baking sheet (don't grease it!) 2 inches apart.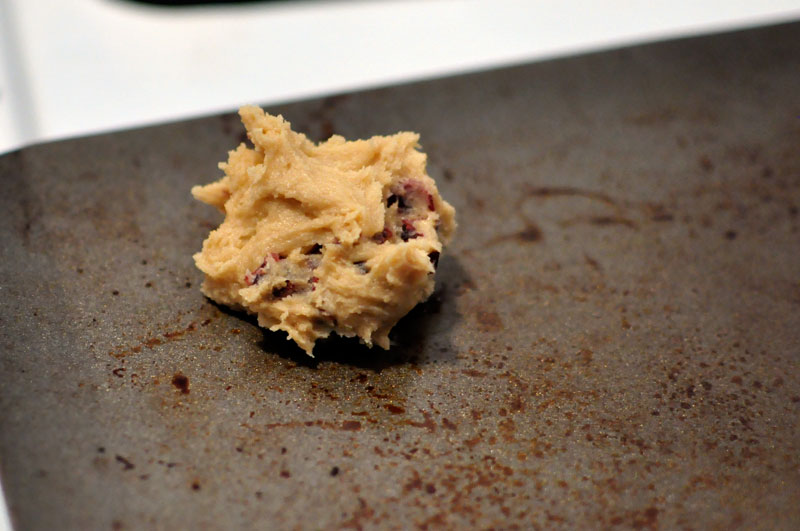 Squish the batter down so it is about ½ inch thick.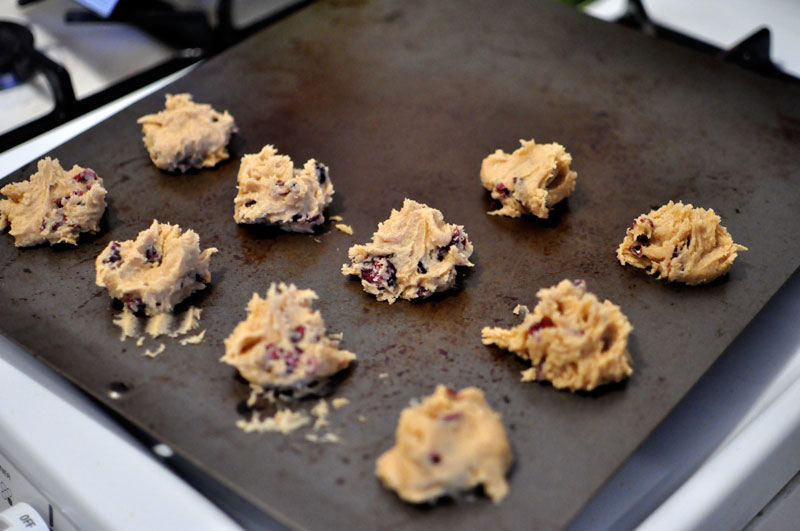 Stick in the oven for 10-12 minutes or until golden brown.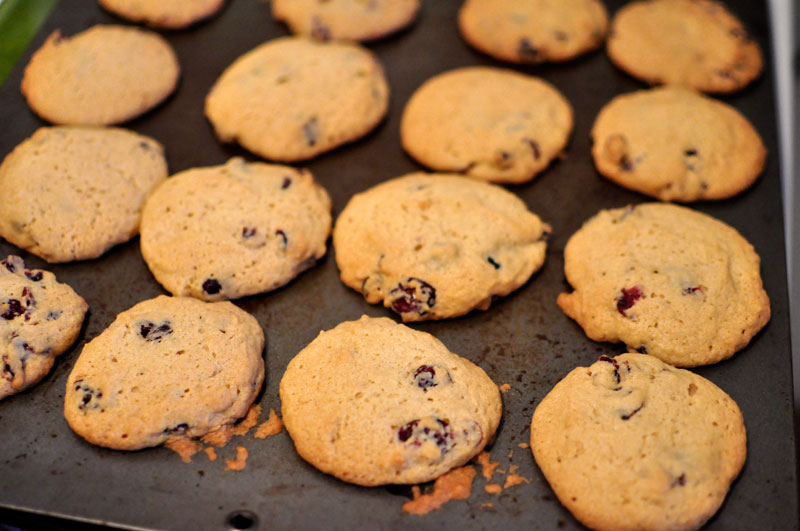 Give the cookies at least a full five minutes to cool on the pan. If you try to move them beforehand they are fragile, being GF and all. So let them thoroughly cool before you do anything with them, which is hard, but worth it!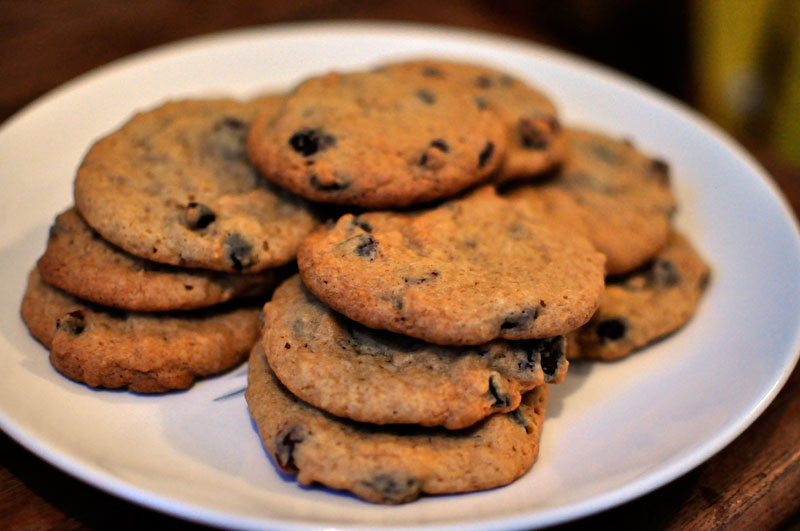 Then share with your friends so you don't eat an entire plate of cookies!
The cookies were soft and yummy, sweet and sort of salty with a bit of a tang because of the cranberries. The batter was a good consistency, (not to dry not to wet, just the right amount of sticky) without us having to add more water or fiddle with it. This is a huge plus for me because I'm not great at baking problem solving. If you bake them for longer they might get a bit harder and perhaps less crumbly, but that theory has yet to be seen.
In any case, King Arthur GF cookie mix certainly has my seal of approval. I can't wait to try all their other GF mixes! And thanks to my reasonable lady for an excellent and scrumptious gift! I would ship some across country if I thought they'd survive the cross country trip!
Yum