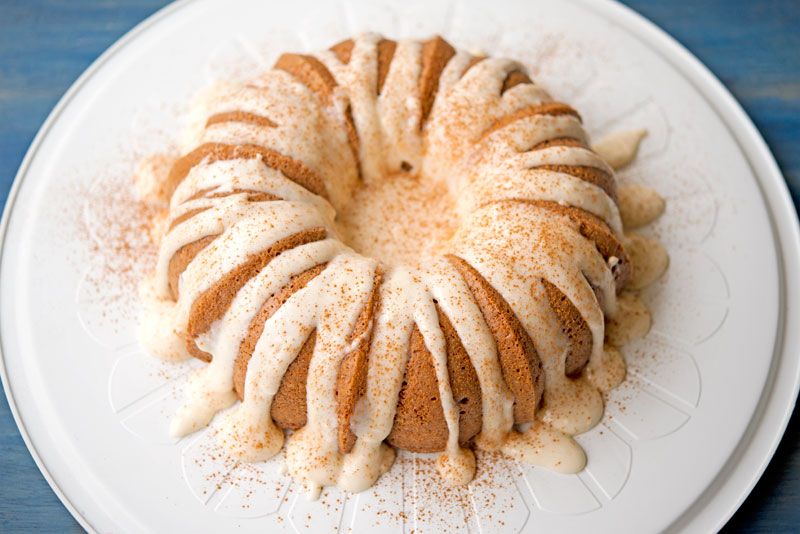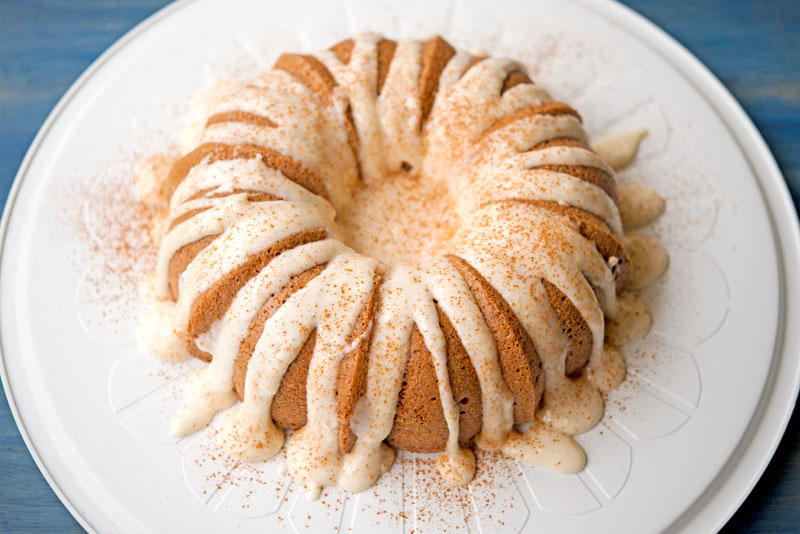 Our friendly Megan (who will be dressed to impress over here on Thursday, don't you worry) recently had a birthday. She was out of town on her actual birthday, so this past weekend we had a Halloween Pumpkin Carving afternoon and celebrated her birth, too.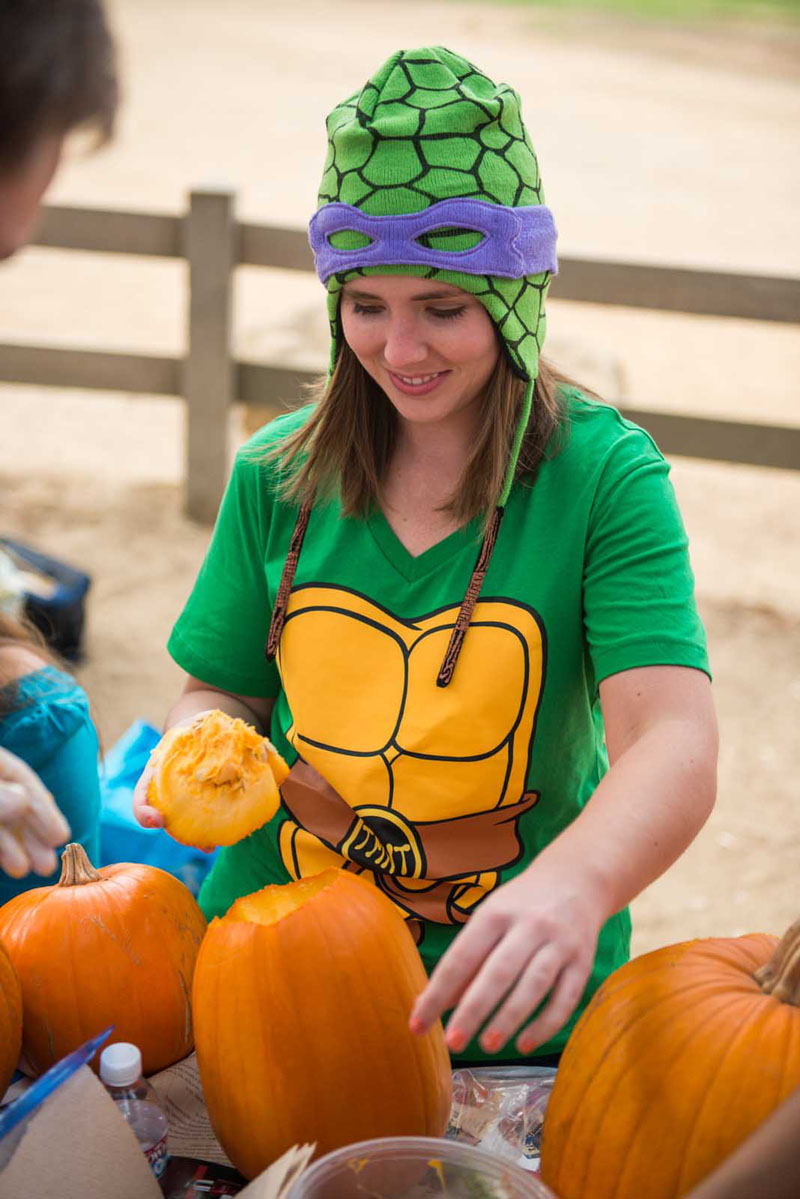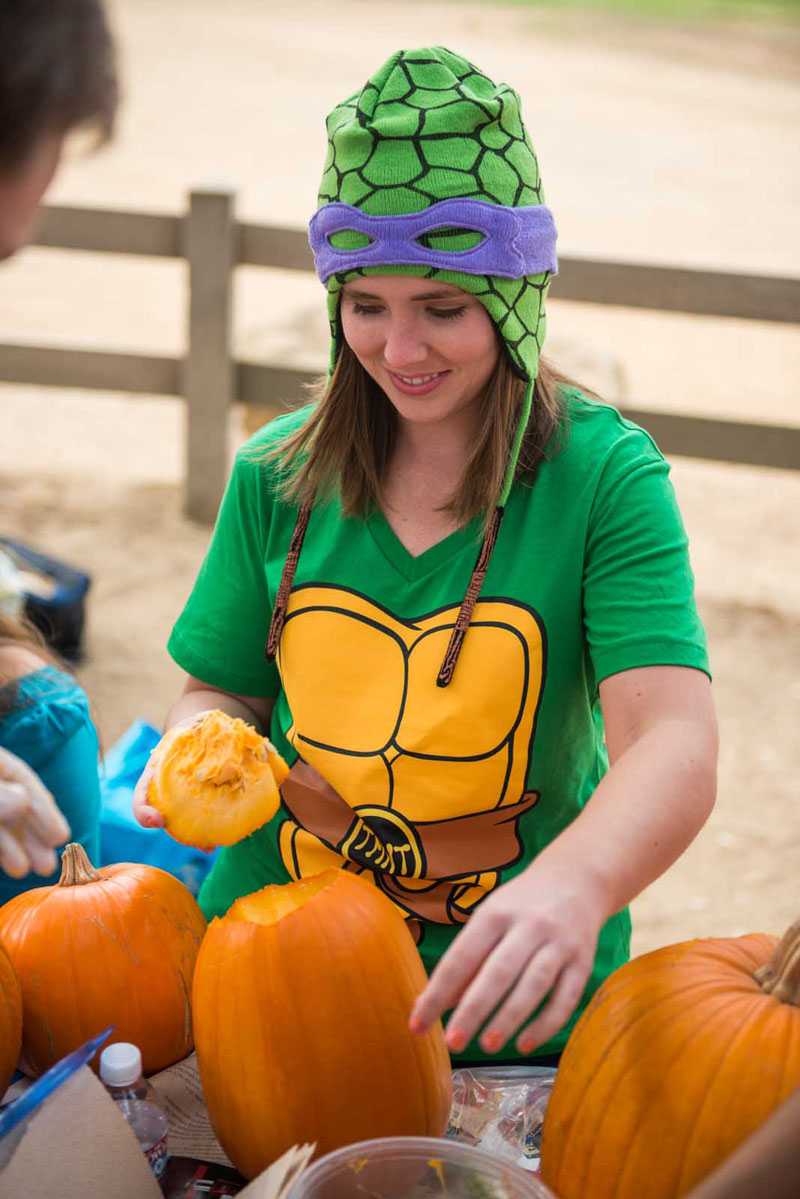 This is Megan, getting ready to carve her killer pumpkins. Dressed as Donatello. We love Megan because we said to her, "You want a pumpkin spice cake for your birthday, right?" and she gladly accepted without question. A friend who you can assign a cake you want to make anyway to is a true friend, indeed.
We took our recipe from Pinch My Salt, but switched it up a little.
Pumpkin Spice Cake
Adapted from Pinch My Salt

Oven Temperature: 350 degrees
Prep Time: 20 minutes
Bake Time: 45 minutes
2 cups all-purpose flour
1 cup granulated sugar
1 teaspoon baking powder
1 teaspoon baking soda
1/2 teaspoon salt
4 teaspoons pumpkin pie spice
3 large eggs, at room temperature
1/2 cup sour cream, at room temperature
1/2 cup kefir
1 cup fresh pumpkin puree
3/4 cup coconut oil
1 teaspoon vanilla extract
Directions:
1. Preheat oven to 350 degrees. Butter and flour a Bundt pan.
2. In a medium bowl, sift or whisk together flour, sugar, baking powder, baking soda, salt, and spices; set aside.
3. In a large bowl combine eggs, sour cream, kefir, pumpkin, and coconut oil. Beat well with a hand mixer, scraping down sides with a spatula, until everything is well blended. Add flour mixture a little at a time, beating well after each addition, until everything is well combined. Scrape down sides, then blend in the vanilla extract.
4. Pour batter into prepared Bundt pan and bake in the center of a 350 degree oven for 35-45 minutes or until a toothpick inserted in the cake comes out clean. Let cool on wire rack for ten minutes, then invert cake onto wire rack and let cool completely.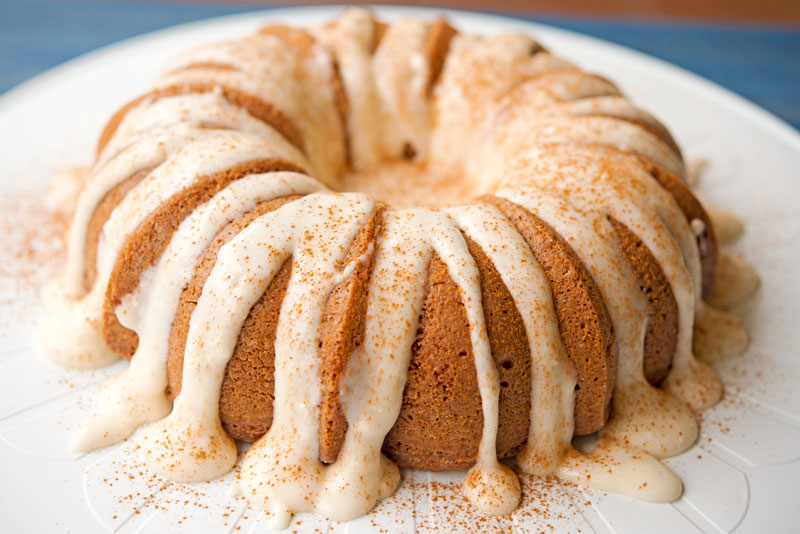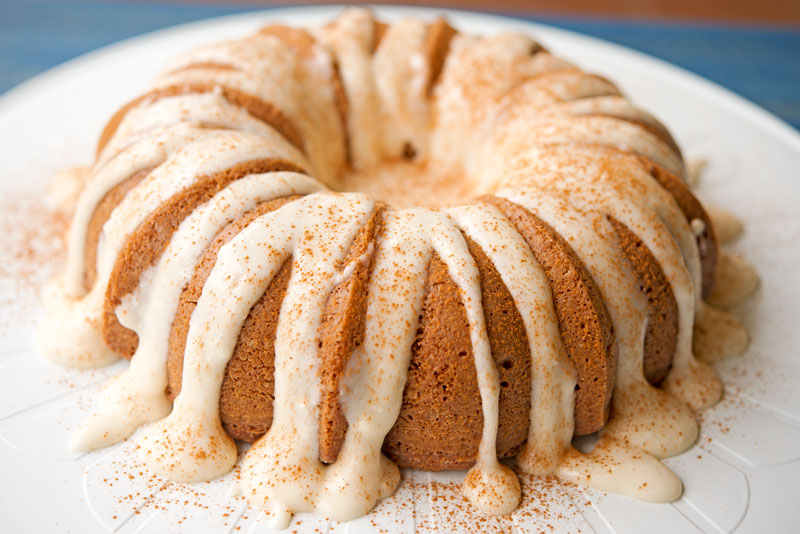 Cream Cheese Frosting
From My Baking Addiction
4 ounces cream cheese, softened
1 tablespoon unsalted butter, softened
1 1/2 cup confectioners' sugar, sifted
1/2 teaspoon pure vanilla extract
1 tablespoon milk
1/4 teaspoon pumpkin pie spice
Directions: Mix together all ingredients. If it's too thick, add milk. Drizzle on cake.
Bring your cake to room temperature and ice just before serving. And, obviously, for good measure, sprinkle the whole thing with cinnamon.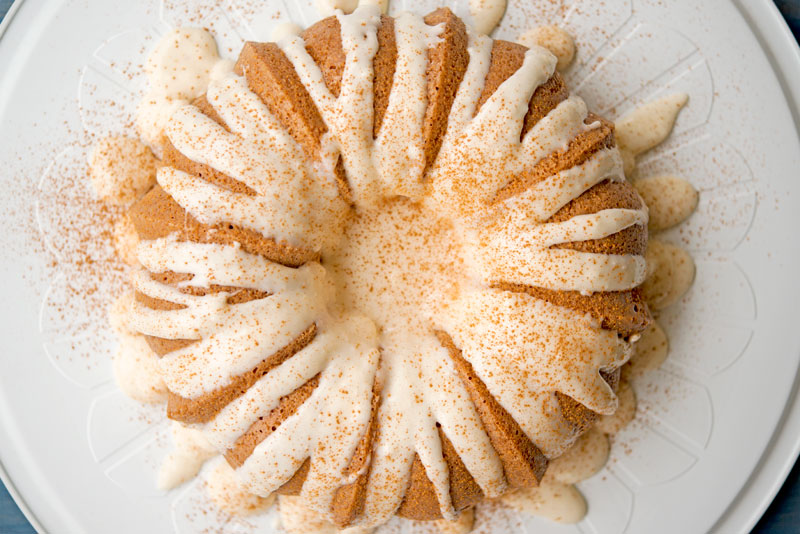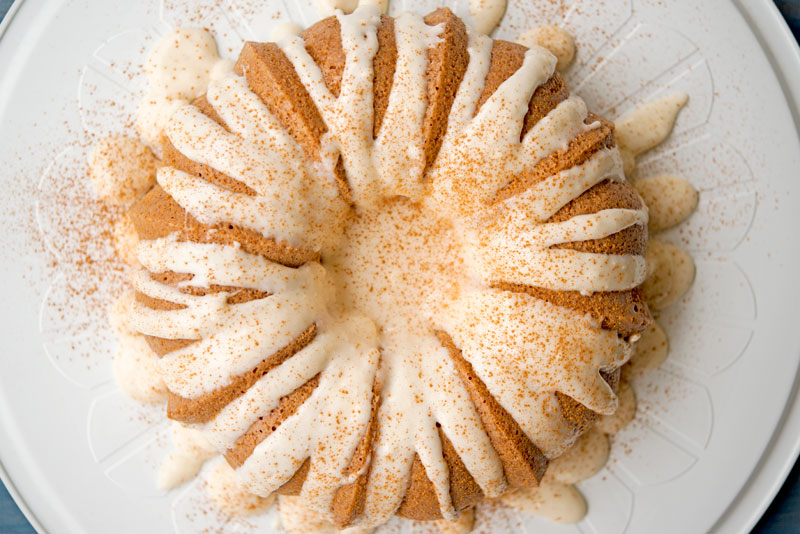 Guaranteed to be gone in five minutes flat if you present it to a handful of your friends.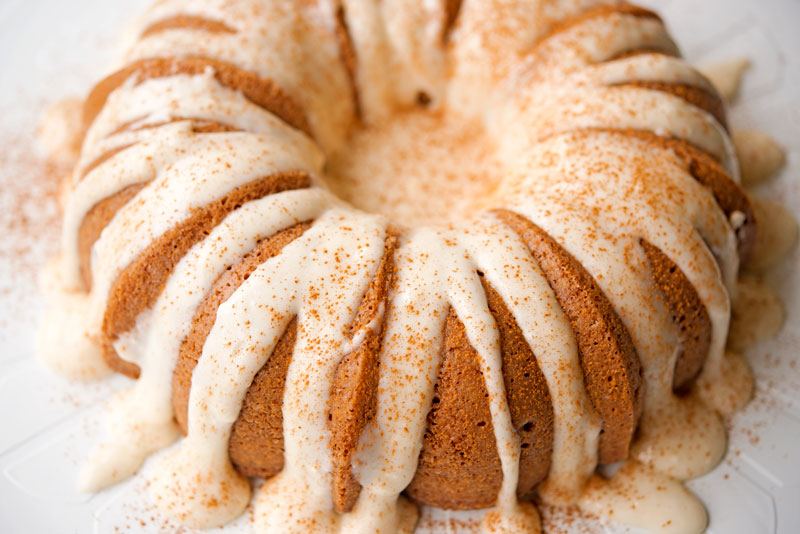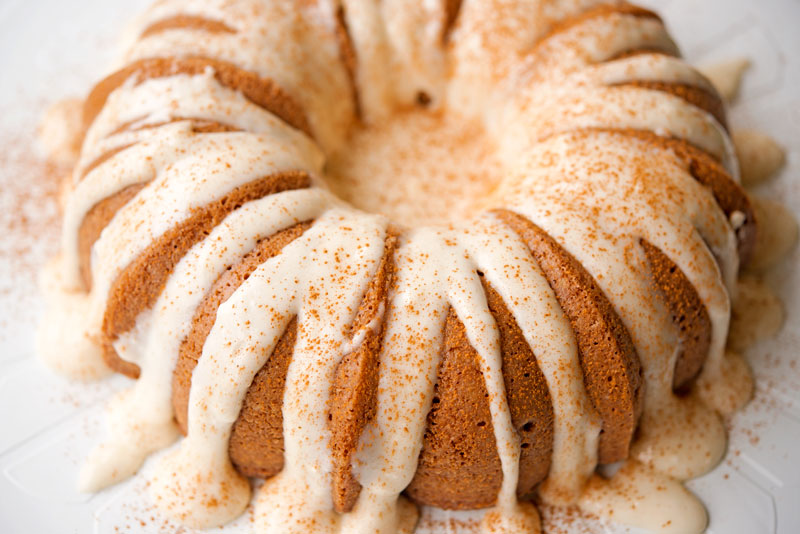 What is your fave cake for birthdays? Or do you prefer a different kind of treat?
[addtoany]
Yum