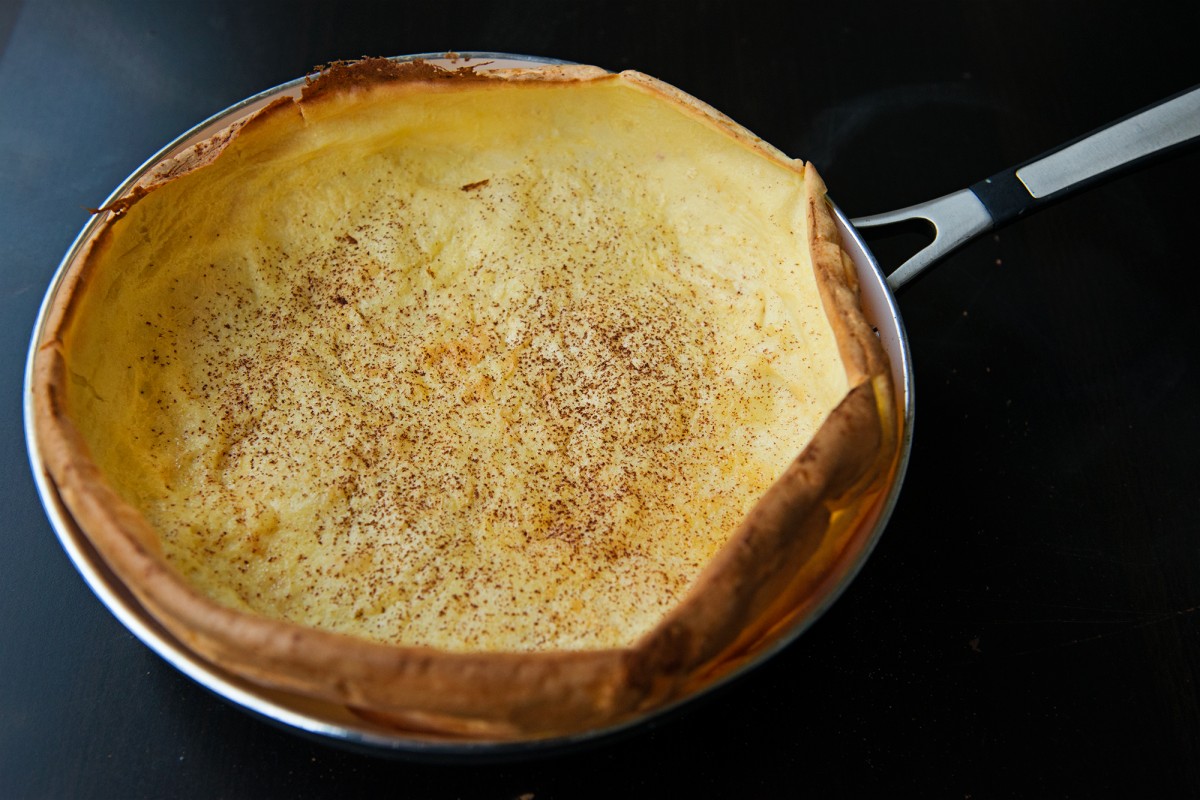 Recently, I wanted to make a new breakfast food, and was thinking of making lemon pancakes with strawberries when I saw the recipe for an Oven Pancake in my fave cook book, the Better Homes and Gardens New Cookbook.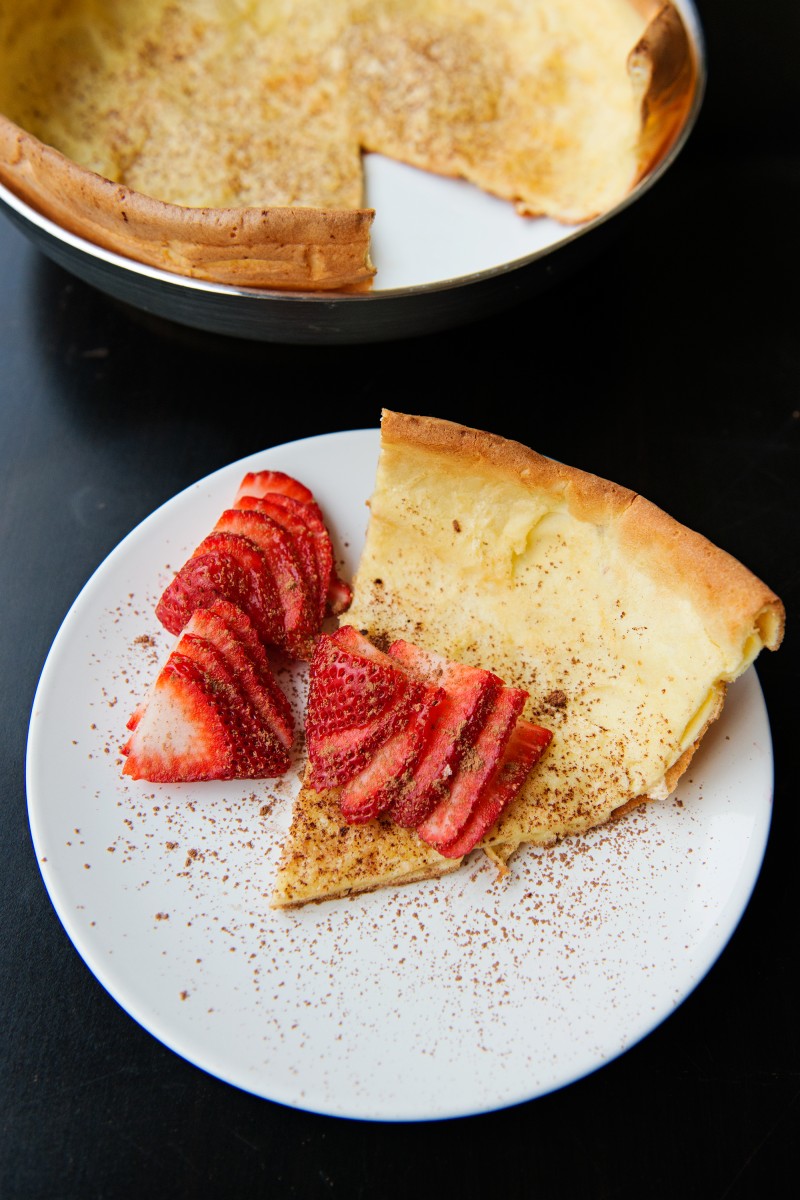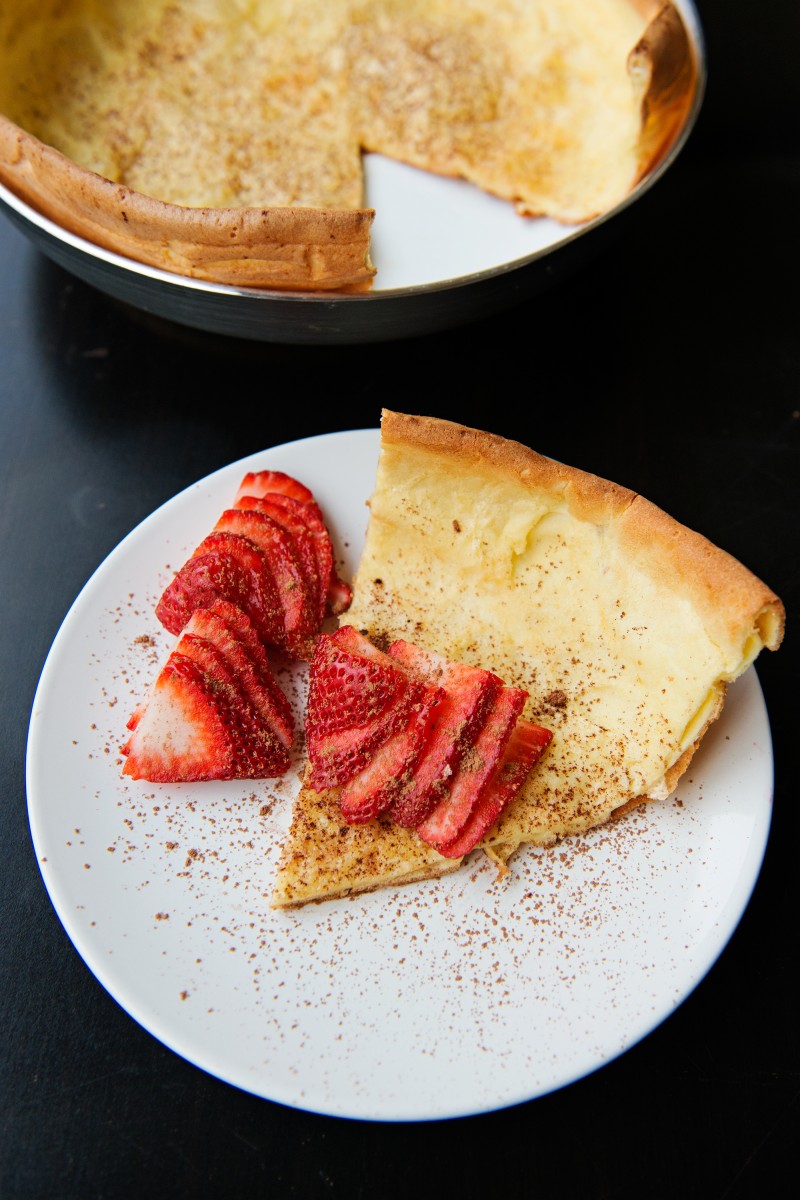 As I was making it, as there was no picture, I was remembering a dish that my friend Liz had made for me once, which she called a Dutch Baby, and I realized that was what I was making. Here's her version. It's very similiar to this recipe, and I will say this is an impressive looking and SUPER easy breakfast that's so savory and amazing with berries, or any other fruit. This was also the first batch of strawberries locally from California for this season, which is very exciting for the amazing produce to come!
Ingredients
Modified from BH&G
2 tablespoons butter
3 eggs
½ cup milk
½ cup flour
¼ teaspoon salt
1 tbsp lemon juice
Instructions

1. Preheat oven to 400 degrees. Put butter in baking dish and stick it in the oven for 3-5 minutes until butter melts.
2. Beat eggs. Add milk, flour and salt. Beat until smooth. Pour immediately into baking dish.
3. Bake 25 minutes, or until puffy edges and looks done in center. Serve with fruit (like strawberries) with cocoa powder or powdered sugar (or cinnamon…you get the idea!)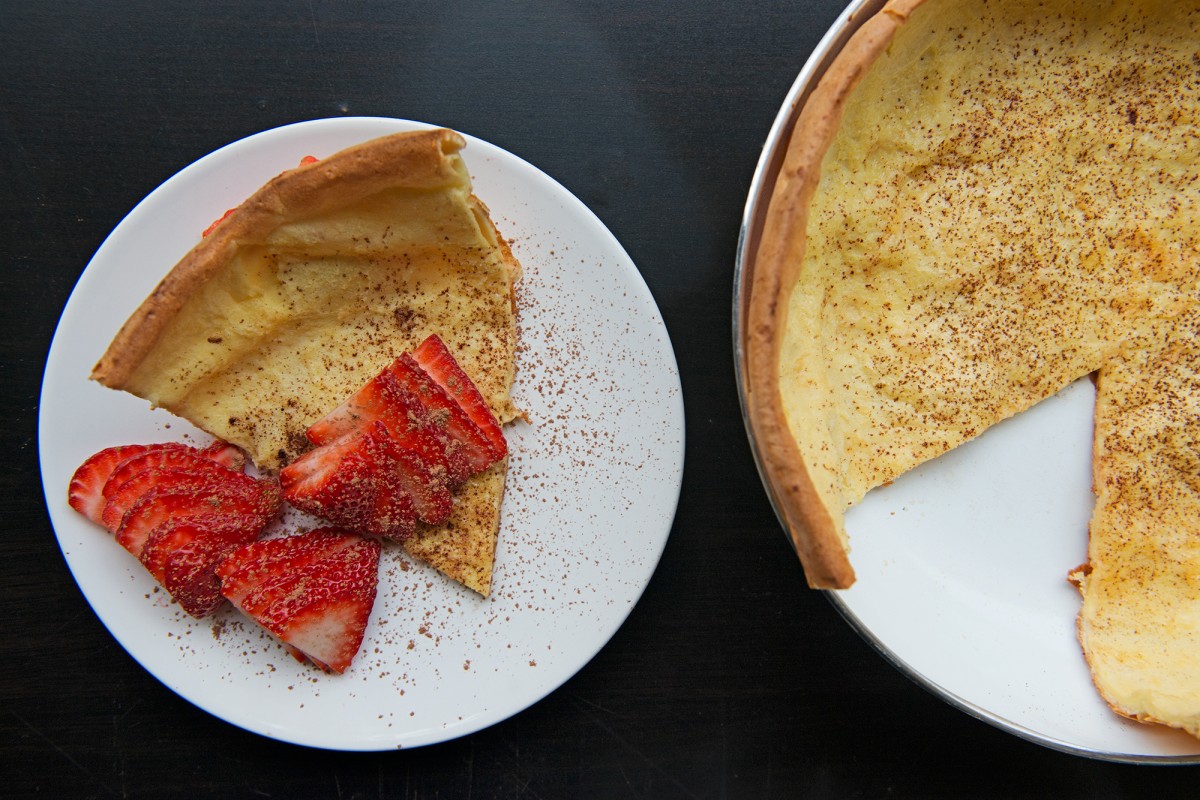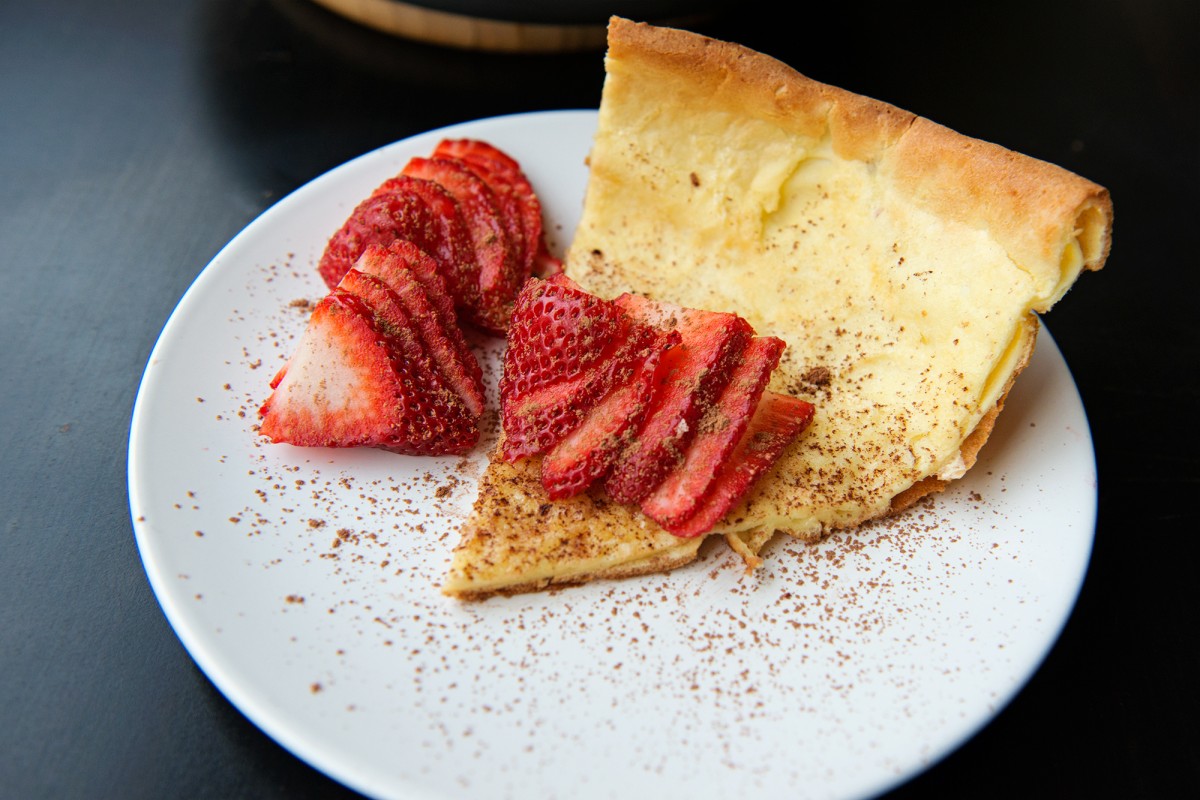 What's your go-to breakfast? I'm always looking for something delicious to enjoy on my weekend mornings!
[addtoany]
Yum