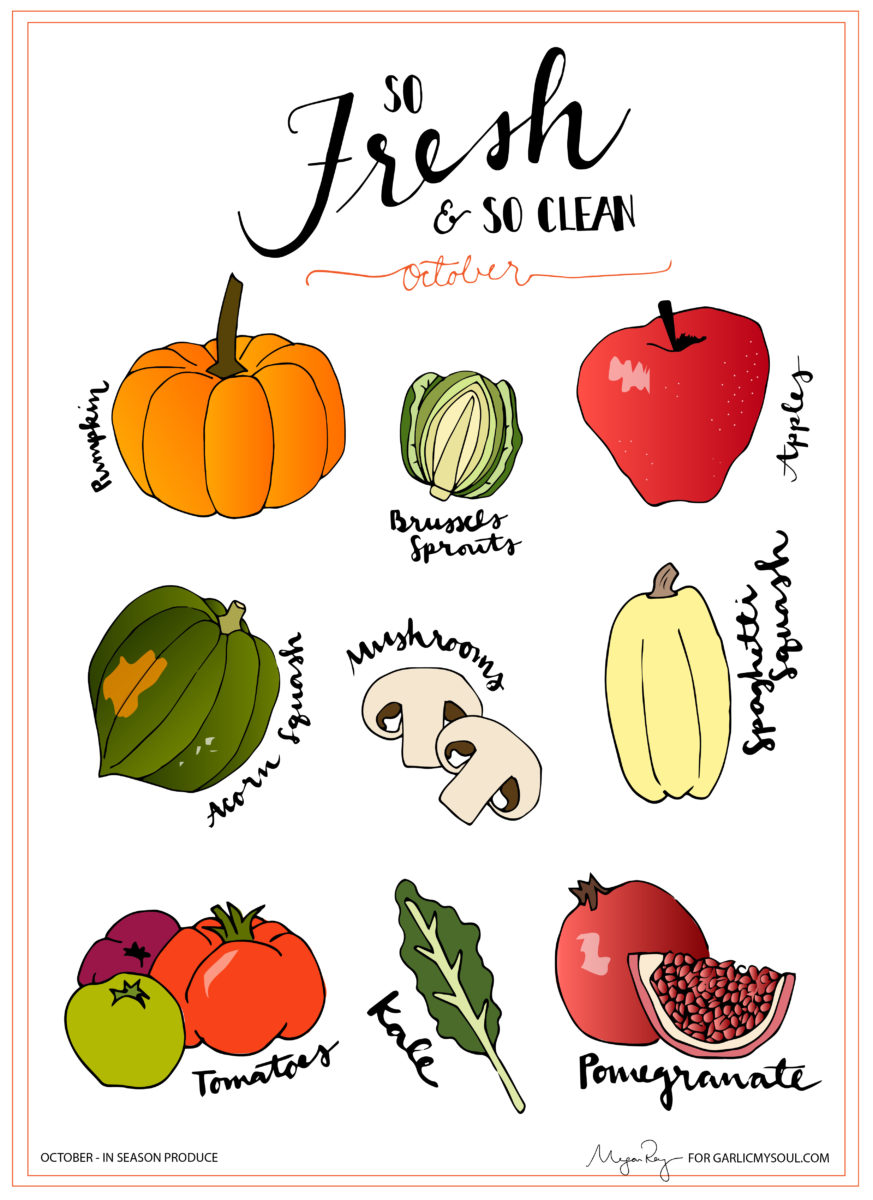 Finally, October is here, and in LA today it's a temperature I can pretend is "fall." (It's 78 here, folks, and I am wearing shorts and a t-shirt and am almost chilly and I will take it.)
Fall is hands-down my fave time of year for produce. I love a berry, don't get me wrong, but there's nothing better than pumpkin, pomegranate, and all the hearty greens combined with some spaghetti squash.
Apples * Acorn Squash * Brussels Sprouts
Kale * Mushrooms * Pomegranates
Pumpkins * Spaghetti Squash * Tomatoes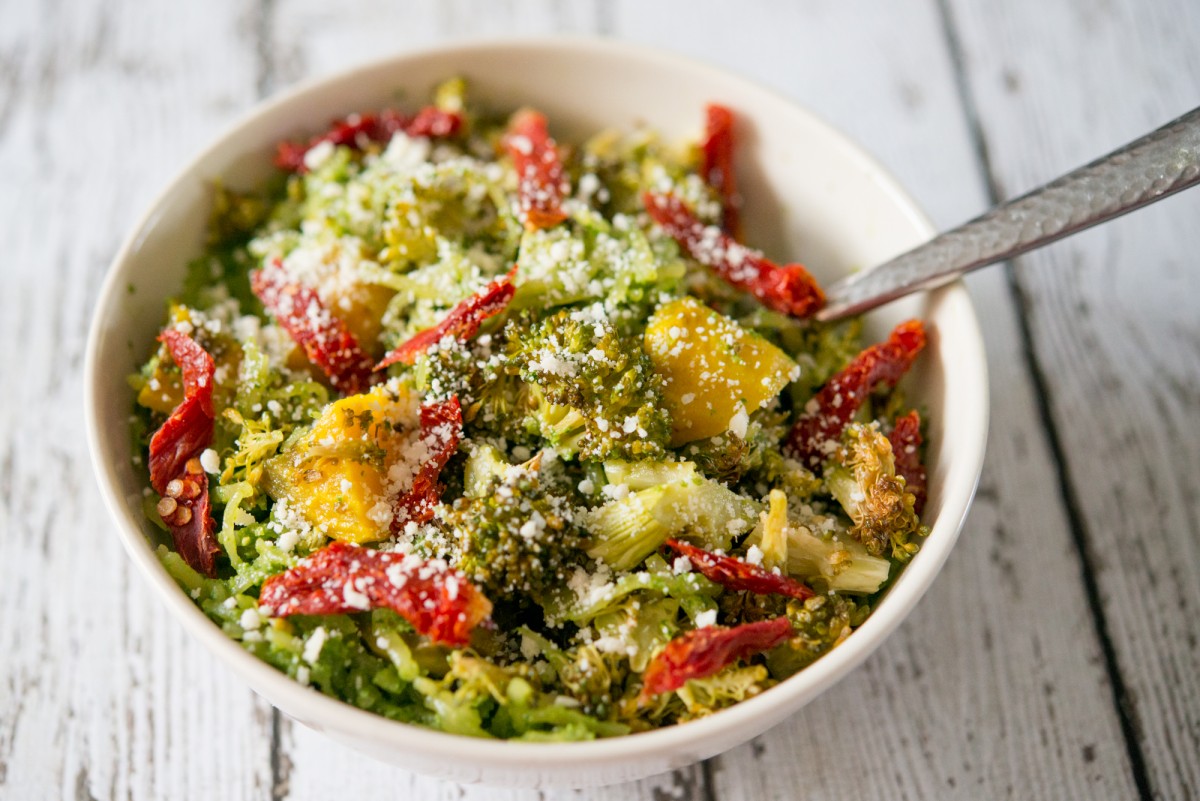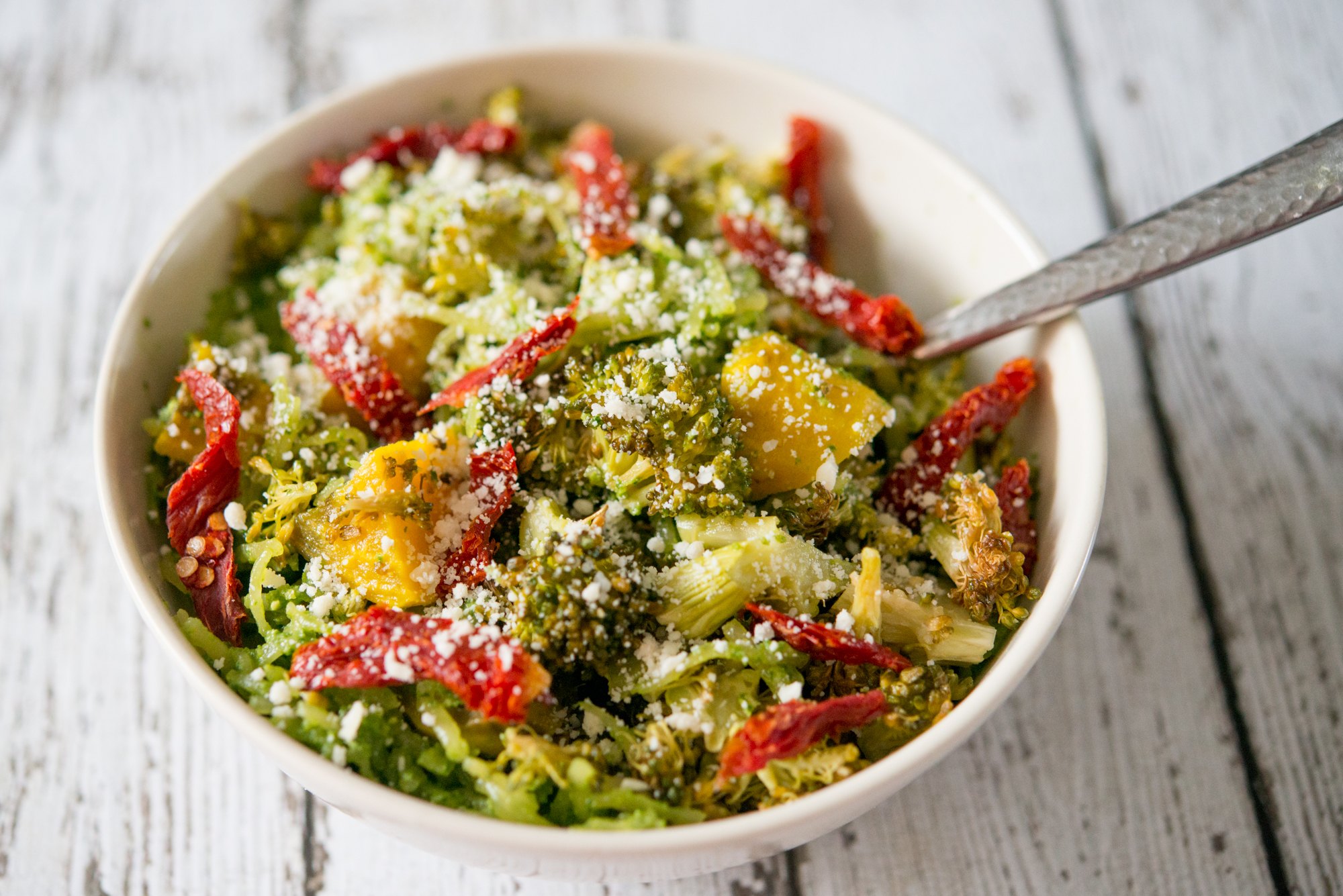 This Pesto Spaghetti Squash is one of our go-tos in the season. I love adding beets, chicken, a hearty green, and some sundried tomatoes. The basics are a spaghetti squash and pesto. (I recommend maybe using goat cheese, too, if you want to go crazy!)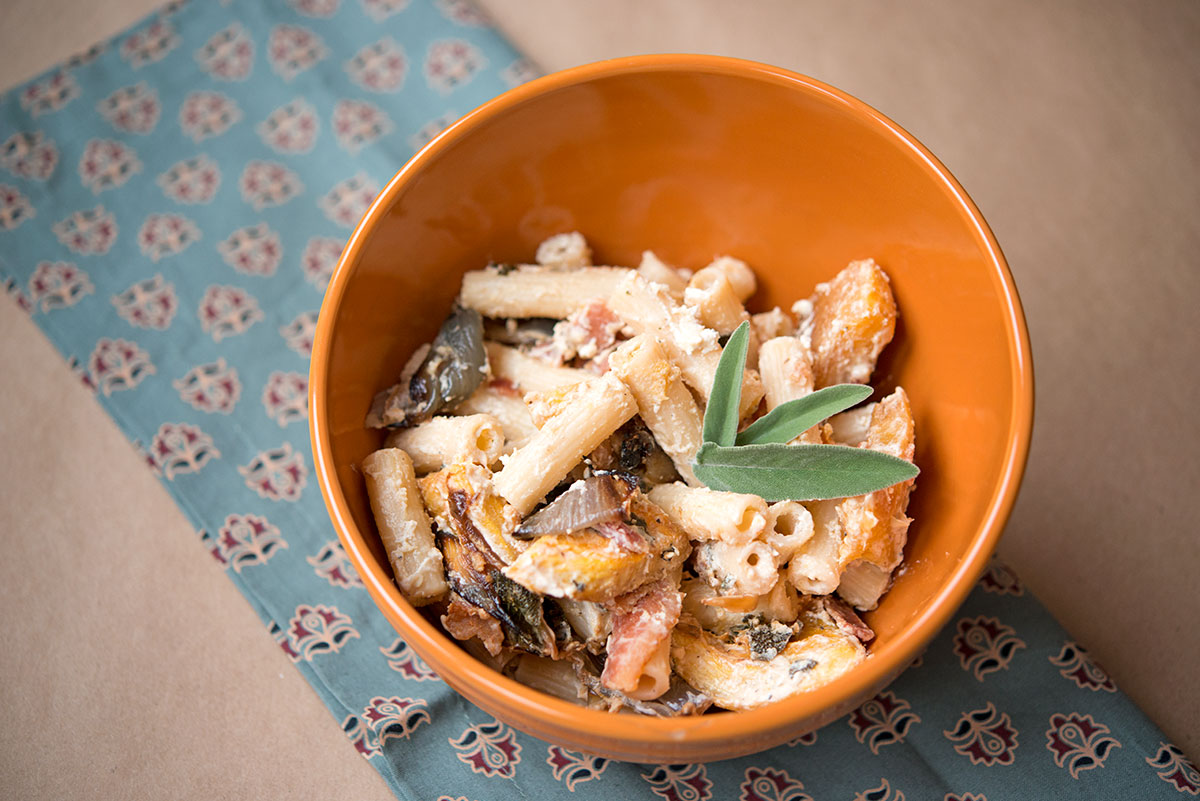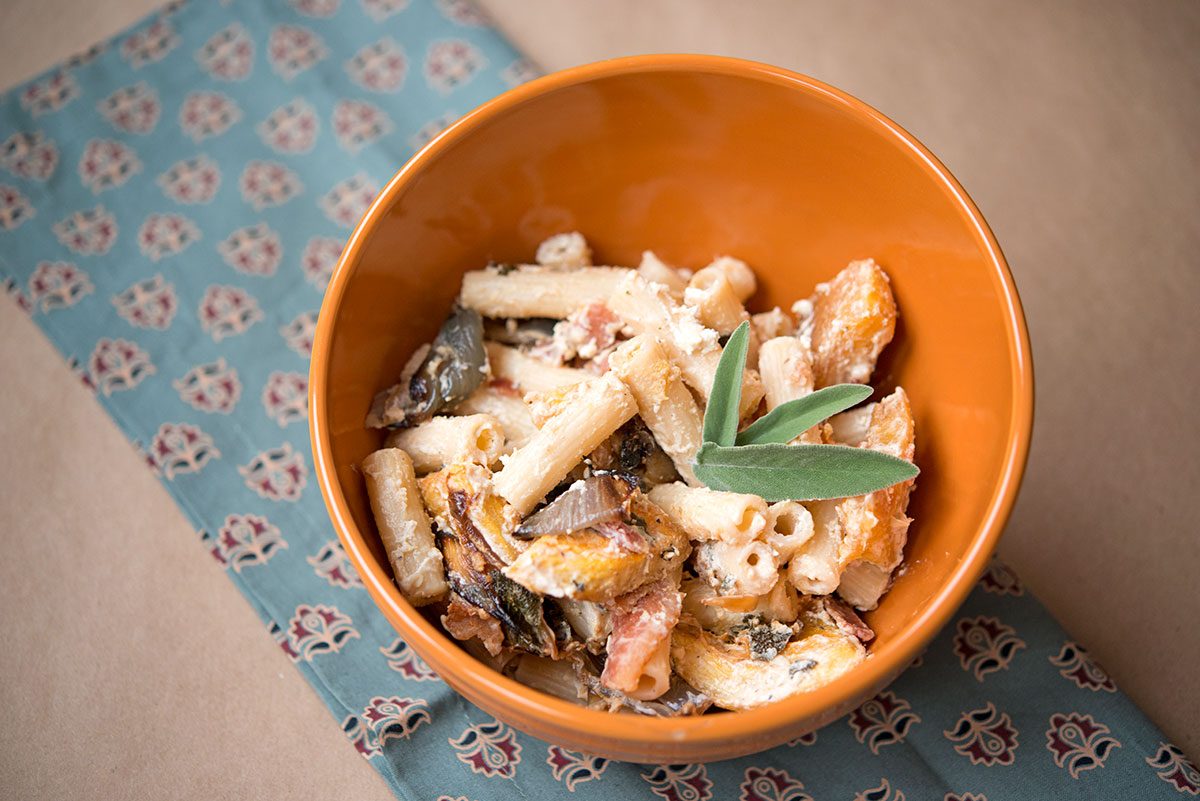 I had forgotten we made this until I was looking for pumpkiny recipes for this post, and I'm glad I found this again! Pumpkin Goat Cheese Gluten Free Pasta is an awesome way to get in pumpkin that's not a muffin or something sweet. I really love using pumpkin in savory dishes, and having a can or two in the cupboard means I always have it available for recipes like this one.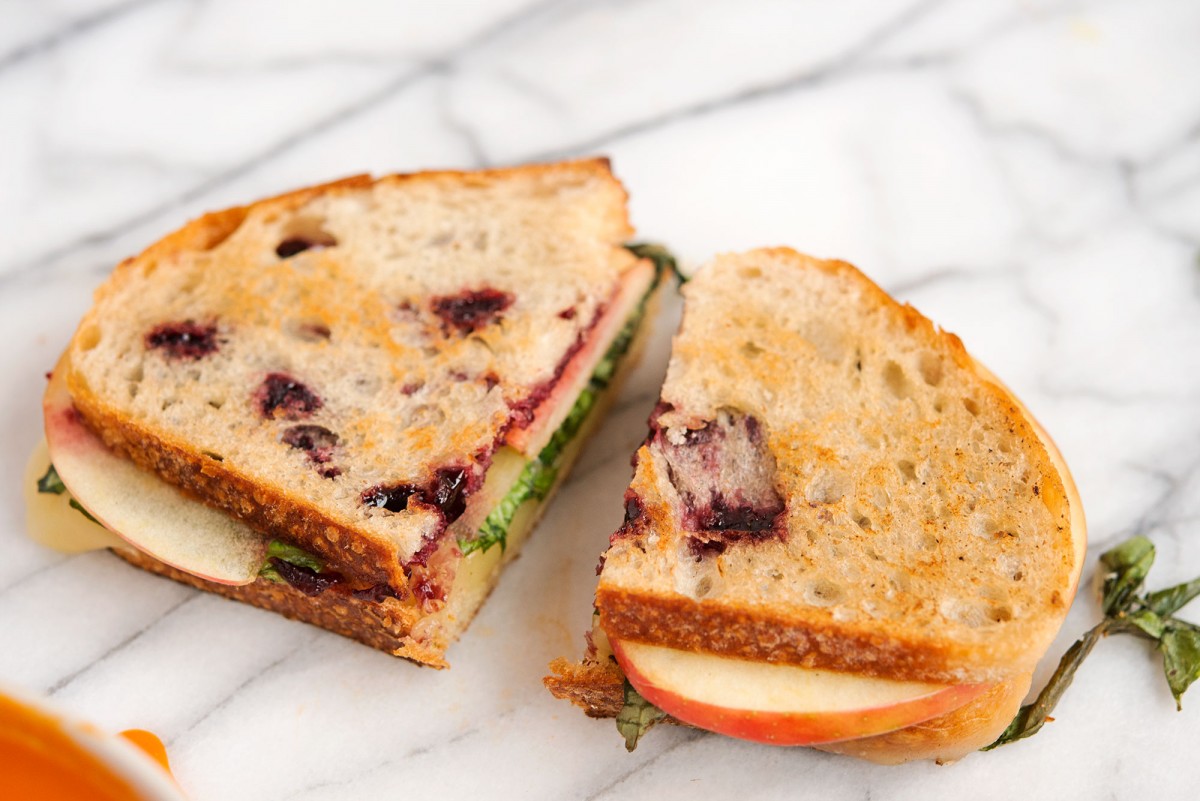 I also love putting apples into savory dishes. I love an apple crumble or tart as much as the next person, but I hate that baking always makes things just that much more unhealthy. (Although let's be honest, this grilled cheese isn't a salad either…oh well, it's delish!) Fontina Apple Grilled Cheese with some soup are perfect and quick dinners.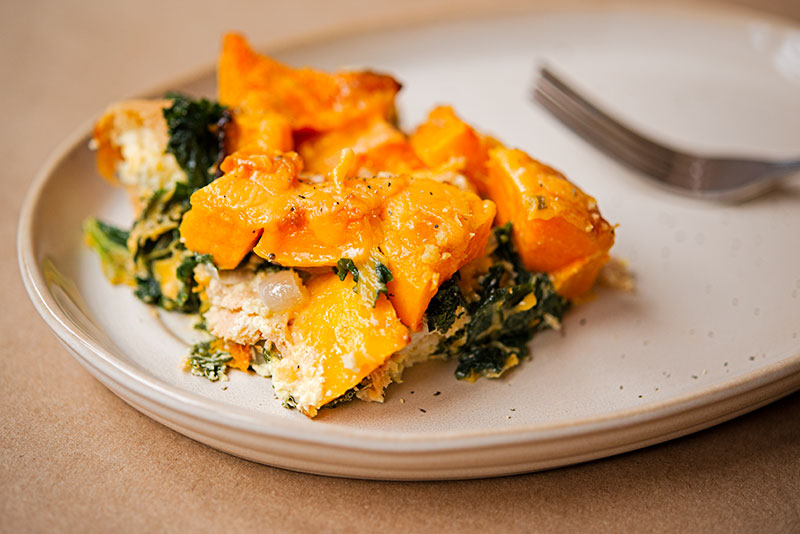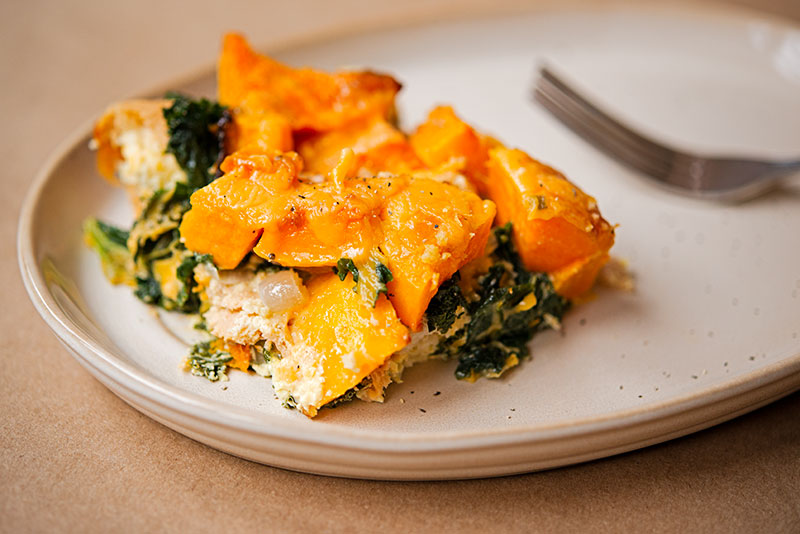 Butternut Squash. Kale. Bread Pudding. This one is also gluten free, and delicious, and easy, and makes great leftovers. I can't get enough of winter squash, you guys. This is a good one for chilly weeknights and/or lunches for the week. You can use an acorn squash, too, if you want, whatever's your fave winter squash.
So there you go – a guide to October, one of my fave months of all time. Enjoy this best of harvest seasons!
[addtoany]
Yum