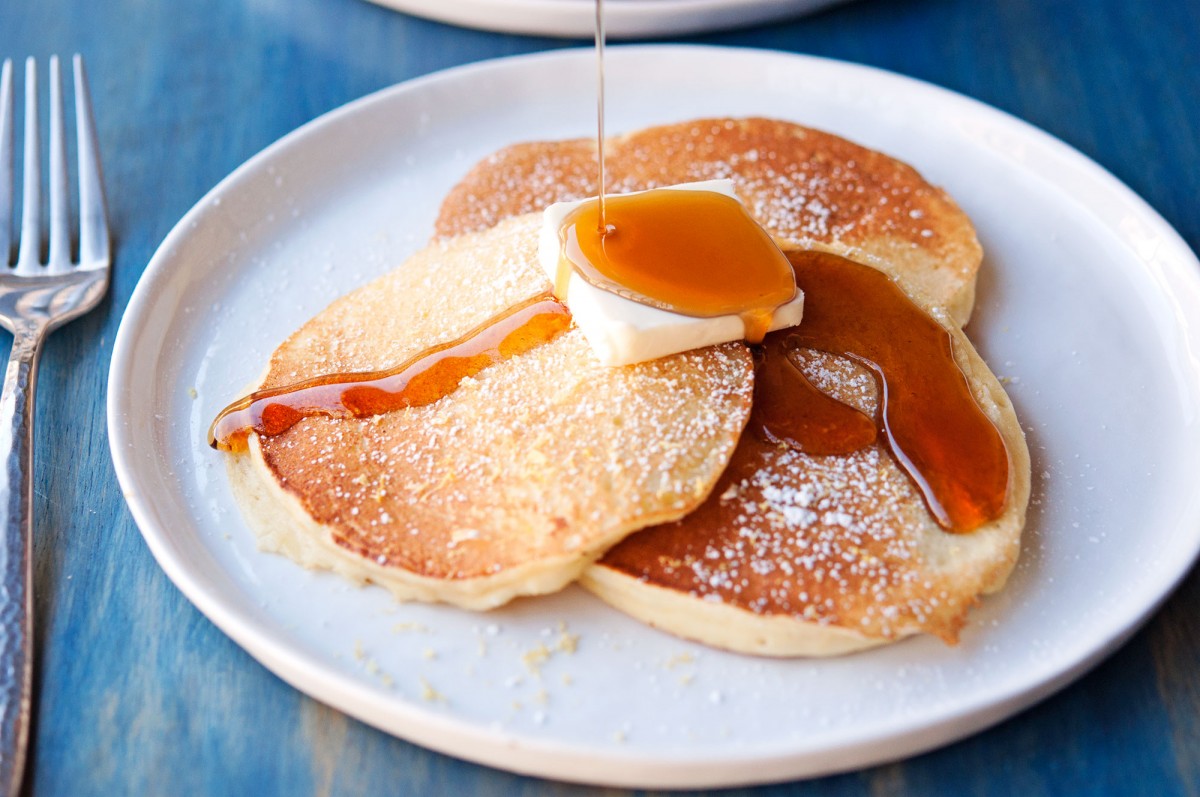 Breakfast week continues and we have another delicious recipe for you to try out. We love savory breakfasts, but sometimes you just need a sweet treat in the morning to reward yourself or cheer yourself up – or just because!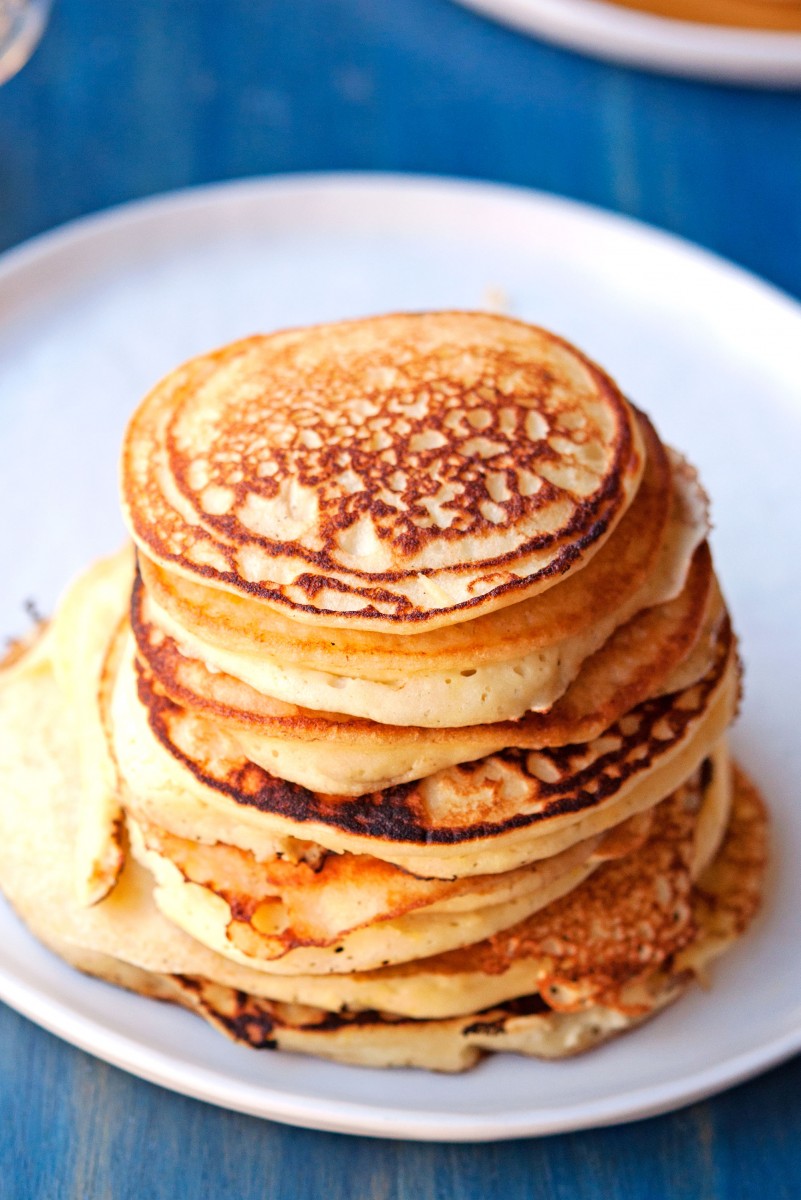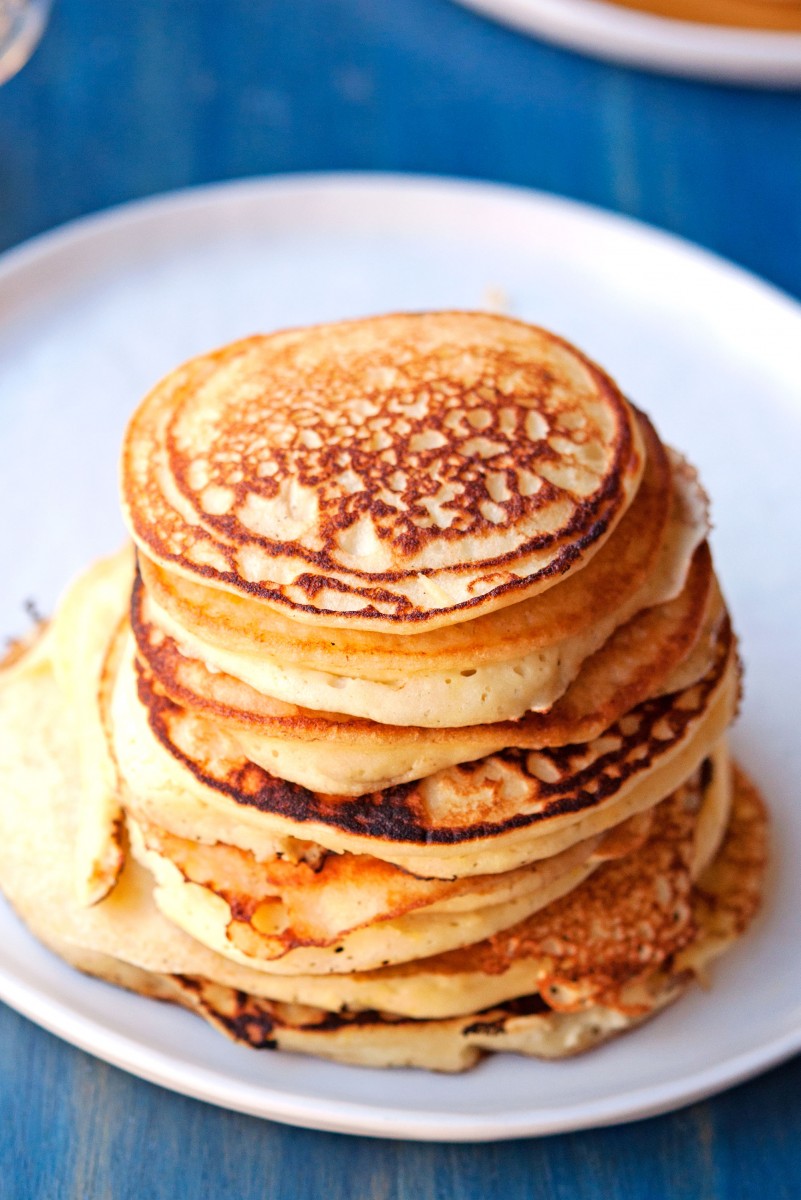 This is the recipe that we used from the Kitchn and it was great. Here's what I will say about this: it calls for egg whites, and we didn't realize that until we started, and then we didn't want to whip out the mixer, and we don't have a copper bowl, so we added some cream of tartar to get it together. Which was fine, but just remember: always read the whole recipe. Bonus: these are GREAT toasted the next day with some buttah, you guys. GREAT.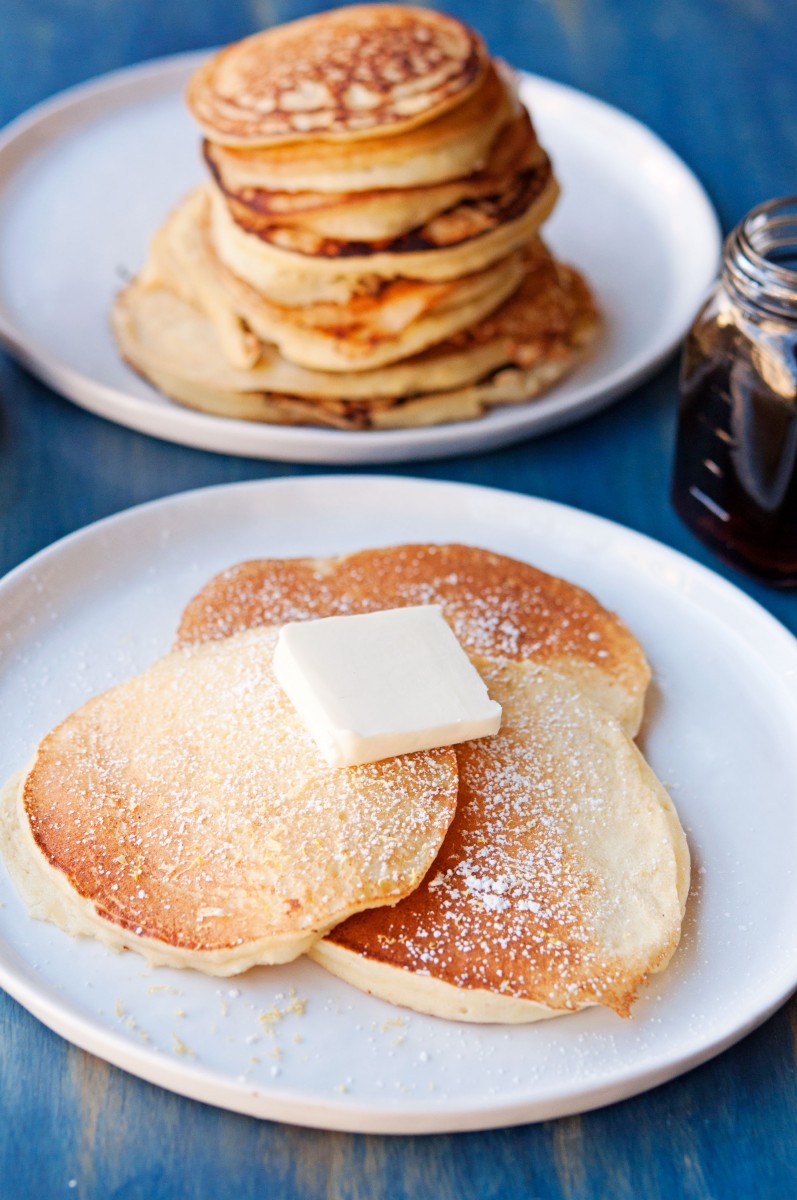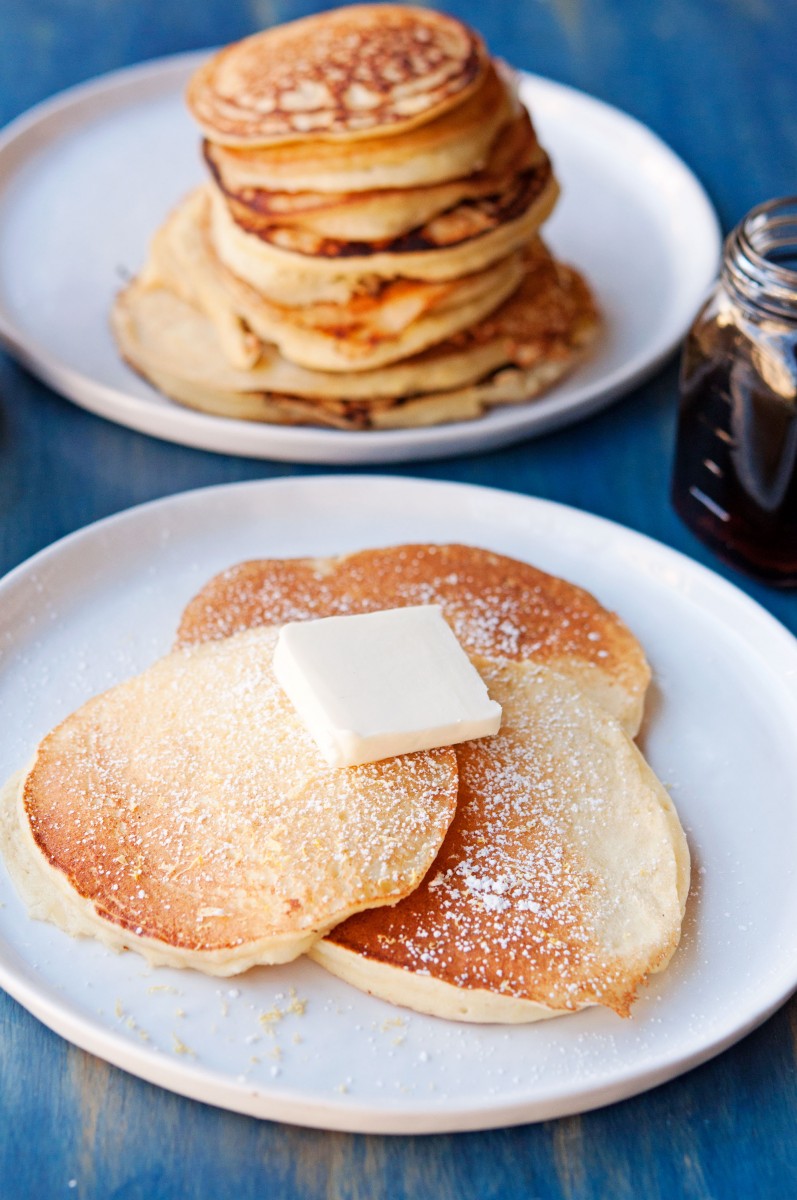 Ingredients:
Slightly adapted from the Kitchn
1 cup ricotta cheese
1 cup flour
1/2 teaspoon baking powder
1 1/2 tablespoons sugar
1/8 teaspoon salt
3/4 cup milk
1 lemon, zested and juiced
2 eggs, separated into yolks and whites
1/2 teaspoon vanilla
Butter, for the pan
Directions:
1. Whisk together flour, baking powder, sugar, and salt in a small bowl. Combine ricotta, milk, egg yolks, and vanilla, a tablespoon lemon juice, and lemon zest in a separate, larger mixing bowl. Add the dry ingredients to the ricotta and milk mixture, stirring gently until just combined.
2. Beat the egg whites with a handheld electric mixer until stiff. If you need a little cream of tartar to do this, go for it.
3. Stir a small scoop of the egg whites into the pancake batter to lighten the batter, then fold in the remaining whites with a spatula.
4. Heat a griddle over medium-high heat. Melt a small bit of butter in the pan, just enough to coat the surface. Use a 1/3-cup measure to pour batter onto the hot griddle. Cook the pancakes for about 3 or 4 minutes, until the undersides are golden and you see a few bubbles popping through the pancakes.
5. Flip the pancakes and cook another 2 to 3 minutes, until golden. Repeat with the remaining pancakes.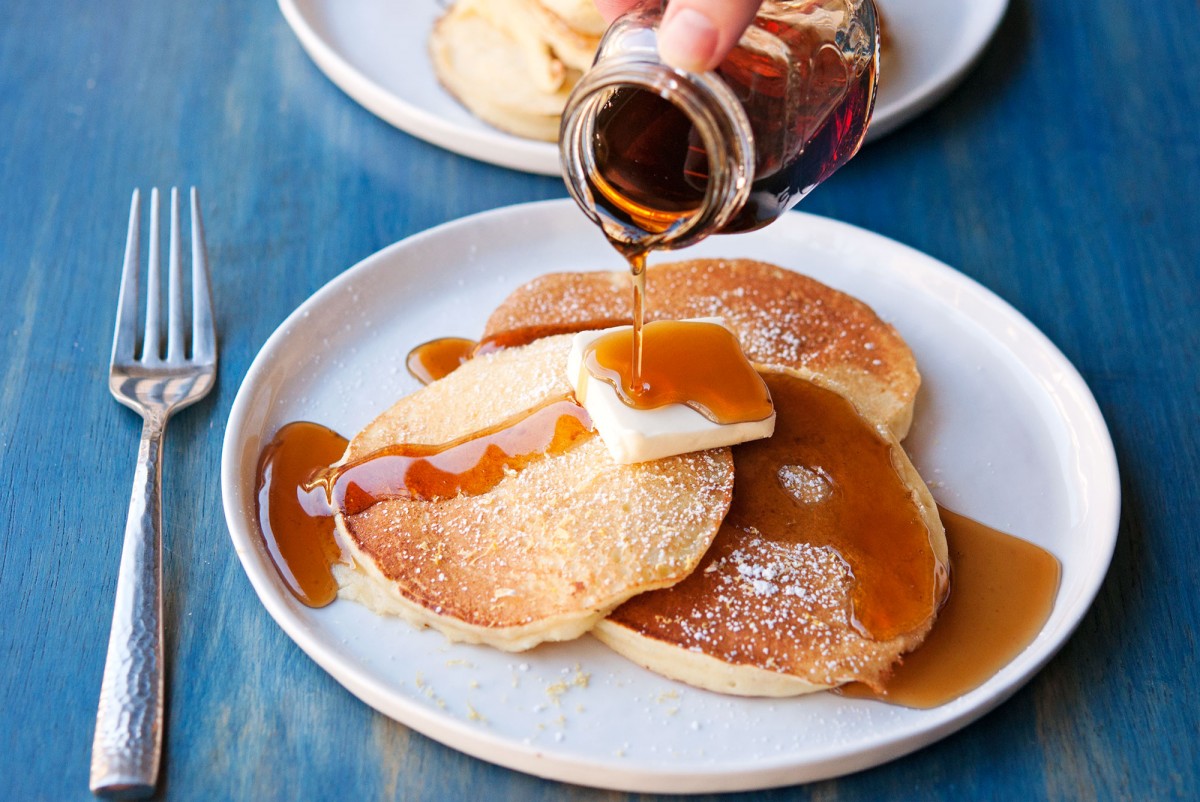 Serve with some butter, powdered sugar, and a healthy (ha!) serving of maple syrup for ultimate weekend breakfast. These are creamy, fluffy, and delicious – the ricotta is a definite and the lemon adds a zesty flavor you cannot beat.
[addtoany]
Yum