Hello Folks – It's good to be back!
Here we are in the throws of fall and I really wanted to come back to blogging with something I have never tried before. It's all a part of my new effort to try new things and challenge myself with new goals. So step one was to figure out something that I have never done with you, my loyal followers, and the answer became clear very quickly. Baking!
I have shown you recipes for drinks, appetizers, and dinners, but I have never done a dessert. So then I was at a crossroads. What dessert should I do that reflects the spirit of fall?
When I think of fall I think of three things. Treats, pumpkins, and beer!  So today we are going to combine all three. I present to you today a quick and awesome recipe for creating Peanut Butter Pumpkin Ale Brownies! Yes it is a mouthful to say, but an even more delicious mouthful to bite into.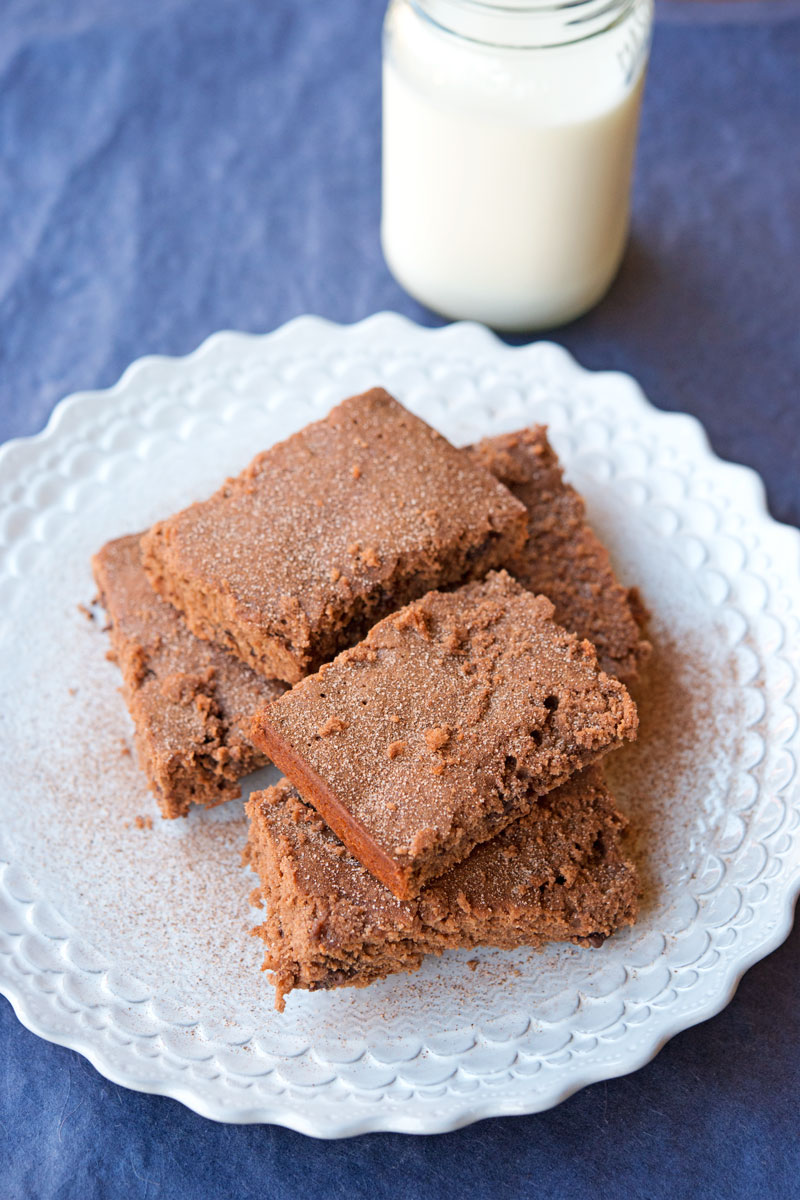 Prep Time: 25 Minutes
Cook Time: 35 Minutes
Oven Temperature: 350 degrees
Yields:  About 20 Brownies
Ingredients:
1 cup unsalted butter, melted
2 cup of white sugar
1 tsp of vanilla extract
2 eggs
½ cup of cocoa powder
2 cup all purpose flour
2 tbsp peanut butter
¾ cup of chocolate morsels
1 tbs of ground cinnamon
¾ cup of pumpkin ale
Directions:
1. Preheat oven to 350 degrees.
2. Mix together the melted butter and the white sugar.  Stir the two ingredients together until the mixture is smooth and creamy.
3. Next you want to fold in your eggs and the vanilla extract. Stir until smooth.
4. Add in the flour and the cocoa powder. This will be very clumpy and will take a few minutes to smooth out. Be patient, the lumps will go away.
5. After you smoothed out the mixture, add in the ground cinnamon, peanut butter, and chocolate morsels.  Stir the batch until the only lumps that remain are the morsels themselves.
6. Once your mixture is smooth, it should look like standard cake or cupcake batter, add in your beer. I chose to use Shock Top Pumpkin Wheat Ale.  You don't want to overwhelm the other flavors of your brownies, so use something like a wheat pumpkin beer, which won't compete like the alcohol content of a lager or a stout.  The flavor will be be better and the brownies will end up fluffier and sweeter.
7. Stir until smooth – this will take several minutes to complete. The goal is to have the liquid absorb as much as possible into the solid mixture.  You should have a consistency that is very reminiscent of chocolate pudding.
8. Grab a 15 inch x 10 inch baking sheet and grease it with some olive oil or butter so the bottoms of your brownies don't burn.
9. Transfer the mixture from your bowl to the baking sheet and spread it evenly across the pan. It doesn't need to be perfect, but do your best.
10. Put the baking sheet into the oven for 30 to 35 minutes for the brownies to cook.
11. When the brownies are done, let the sheet rest for about 5 to 10 minutes before cutting into the brownies.
12. ENJOY!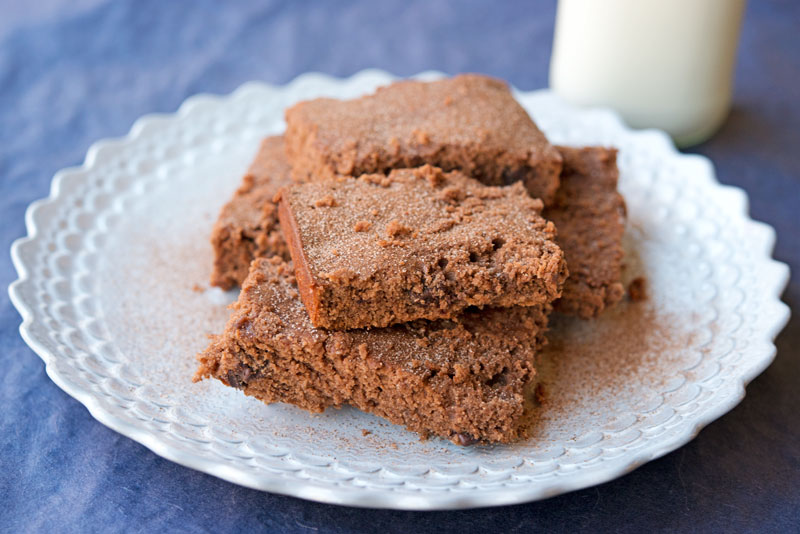 Full disclosure before this little challenge to myself I had never baked a thing in my life.  These brownies came out so well and you really can taste all the wonderful elements of fall within each bite.  Moral of the story, if I can do it, so can you! (Editor's note: This is Jennie, y'all. These brownies are bomb. I promise.)
Good Spirits Folks!
Yum