So for work I made these homemade oreos. Cookie sandwiches. Whatever.
This was the recipe (from Smitten Kitchen):
For the chocolate wafers:
1 1/4 cups all-purpose flour
1/2 cup unsweetened Dutch process cocoa
1 teaspoon baking soda
1/4 teaspoon baking powder
1/4 teaspoon salt
1 to 1 1/2 cups sugar
1/2 cup plus 2 tablespoons (1 1/4 sticks) room-temperature, unsalted butter
1 large egg
For the filling:
1/4 cup (1/2 stick) room-temperature, unsalted butter
1/4 cup vegetable shortening
2 cups sifted confectioners' sugar
2 teaspoons vanilla extract
I made two batches, as I need enough cookie sandwiches for 25 people. I ended up with about 46 cookie sandwiches (or about 92 cookies), give or take a cookie or two (Jeff and I split one to check for poison, I may have dropped a cookie and it cracked, etc., etc.)
A note on the filling: I had about 1/4 a cup left, so I think I could have either added more filling (although they are VERY sweet) or else made  a little less. And I had to add about two teaspoons of shortening because the filling was too thick. Basically, make the one batch and play around a little, see how it goes.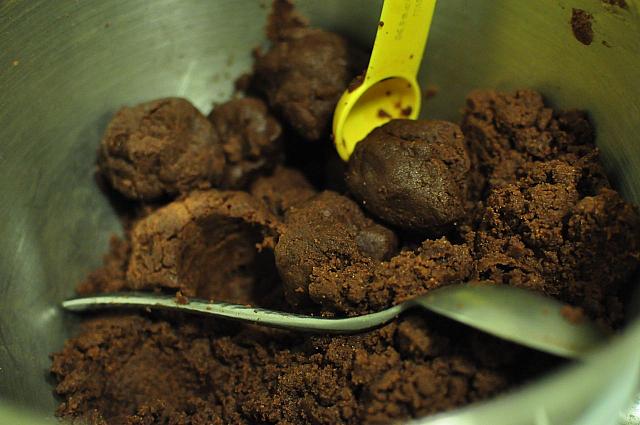 So here's the dough. A note on this. I never really pay attention to size, but if you want them to be about oreo-size or a little bigger, I'd use a real teaspoon. Notice the metal spoon, discarded into the dough, and the yellow teaspoon. Notice the ball size in front of the teaspoon. Way to big, I had to start over.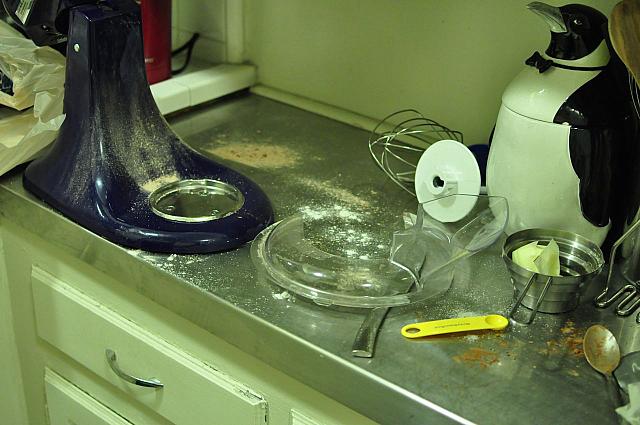 Kitchen disaster.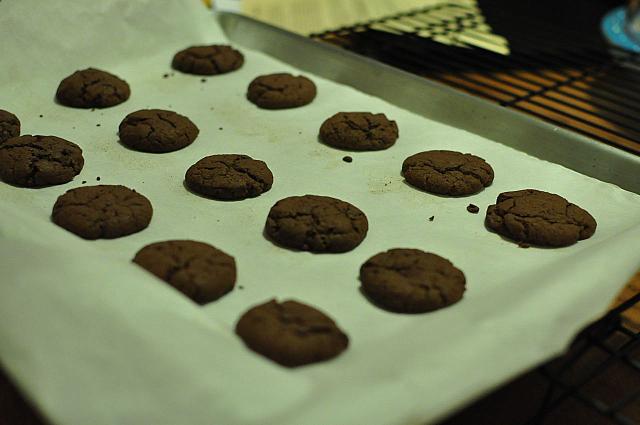 Done cookies. 9 minutes, rotating the pan at 4:30 (or 4 if you remember or 5 if you remember early). Don't bake more than 9 minutes, they'll get too hard. And this is from a chronic over-baker.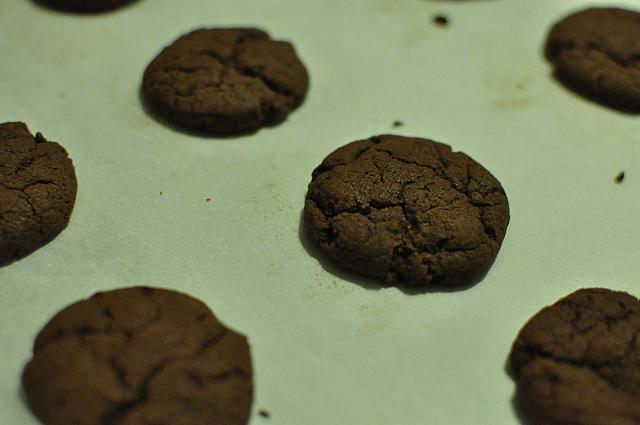 Yum…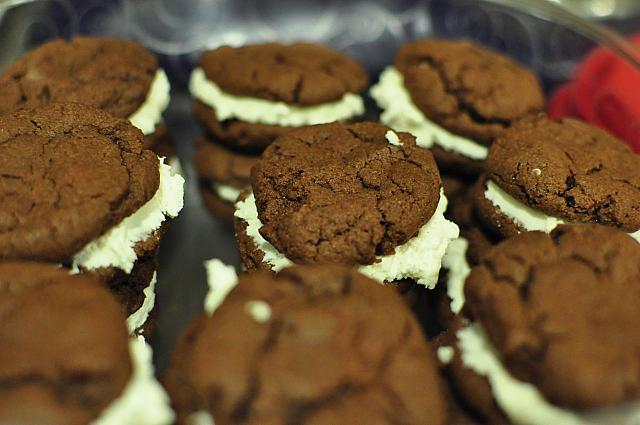 No pictures of the frosting because I figured I'd spare you the white frosting pictures.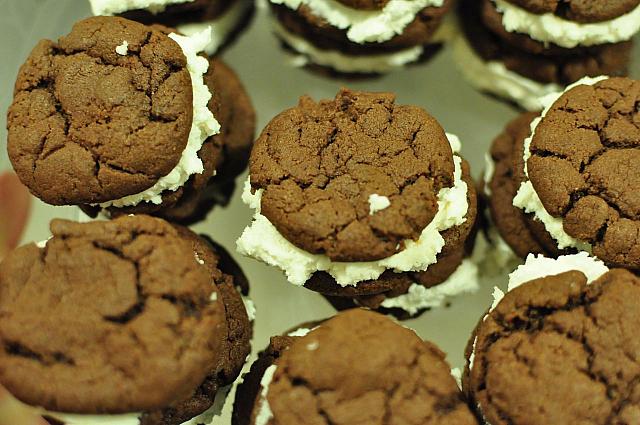 I also didn't pipe the frosting (can you tell?) because I was too lazy. But these are a smidge larger than oreos, and I used about a tablespoon of frosting per cookie.
Yum