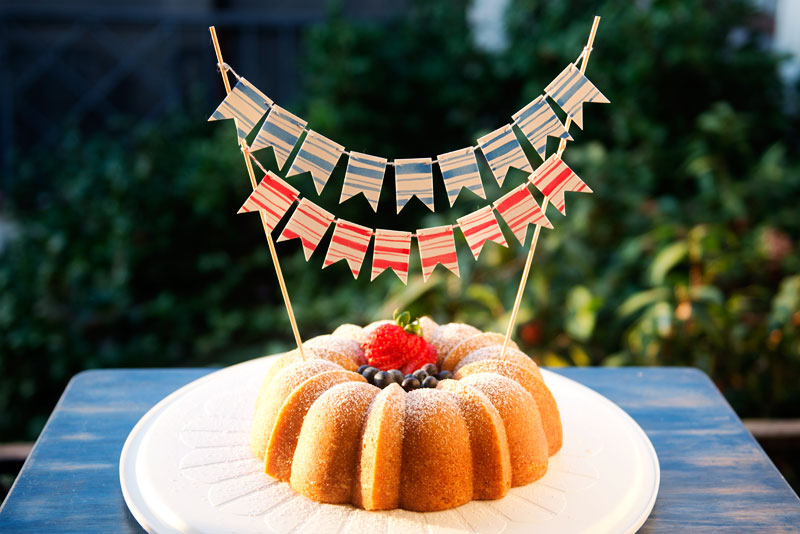 Happy Fourth of July, y'all! In honor of this most wonderful holiday, we made a truly American dessert – vanilla bundt cake with fresh berries!
We used a recipe from Lick The Bowl Good, and we've adapted it (below) for 1.5 the recipe, which is what you need for a 15-cup bundt pan.
Oven Temperature: 325 degrees
Prep Time: 20 minutes
Cook Time: 55 minutes (I promise)
Cake:
1.5 teaspoon bourbon
¾ teaspoon vanilla extract
1.5 vanilla bean, split lengthwise
2 1/4 cups all purpose flour
3 teaspoons baking powder
1/8 teaspoon salt
1 cup plus 5 tablespoons unsalted butter, room temperature
1 1/8 cup sugar
3/8 cup (packed) golden brown sugar
3 large eggs
1 large egg yolk
3/4 cup buttermilk
Glaze:
1.5 cup powdered sugar
3 teaspoons (or more) whole milk
1.5 teaspoon vanilla extract
.75 vanilla bean, split lengthwise
blueberries/raspberries/strawberries (optional)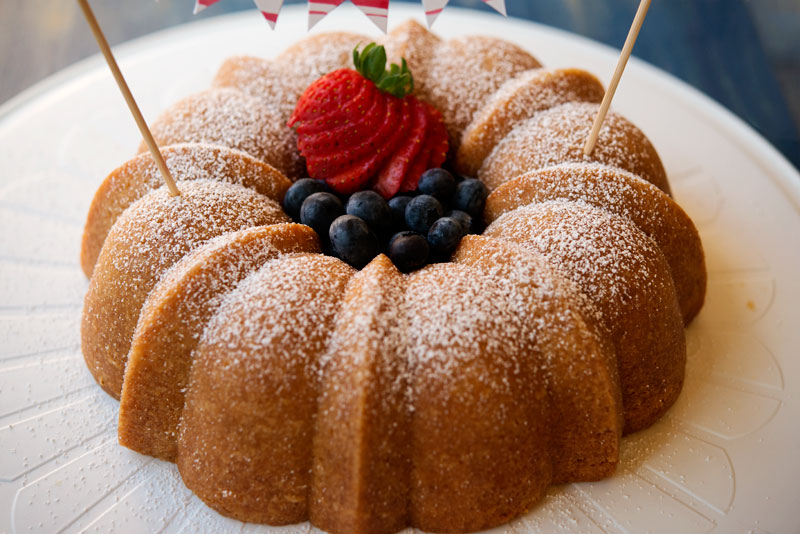 Directions:
1. Position rack in center of oven and preheat to 325°F. Butter and flour a standard Bundt pan, then spray pan with nonstick spray. Pour bourbon and vanilla extract into small bowl. 2. Scrape seeds from vanilla bean into bourbon-vanilla mixture; stir to blend well (reserve scraped vanilla bean for another use). (If you don't have or want to use bourbon, just substitute with vanilla extract).
3. Whisk flour, baking powder, and salt in medium bowl to blend.
4. Using electric mixer, beat butter and both sugars in large bowl until light and fluffy. Add eggs and egg yolk 1 at a time, beating until well blended after each addition. Beat in bourbon-vanilla mixture.
5. Add flour mixture in 2 additions alternately with buttermilk in 1 addition, beating just until blended after each addition. Transfer batter to prepared pan; smooth top evenly (batter will come only halfway up sides of pan).
6. Bake cake until tester inserted near center comes out clean, about 55 minutes. Cool in pan on rack 15 minutes. Invert cake onto rack and cool completely.
7. Top with fresh berries and powdered sugar, or make glaze by whisking all above ingredients.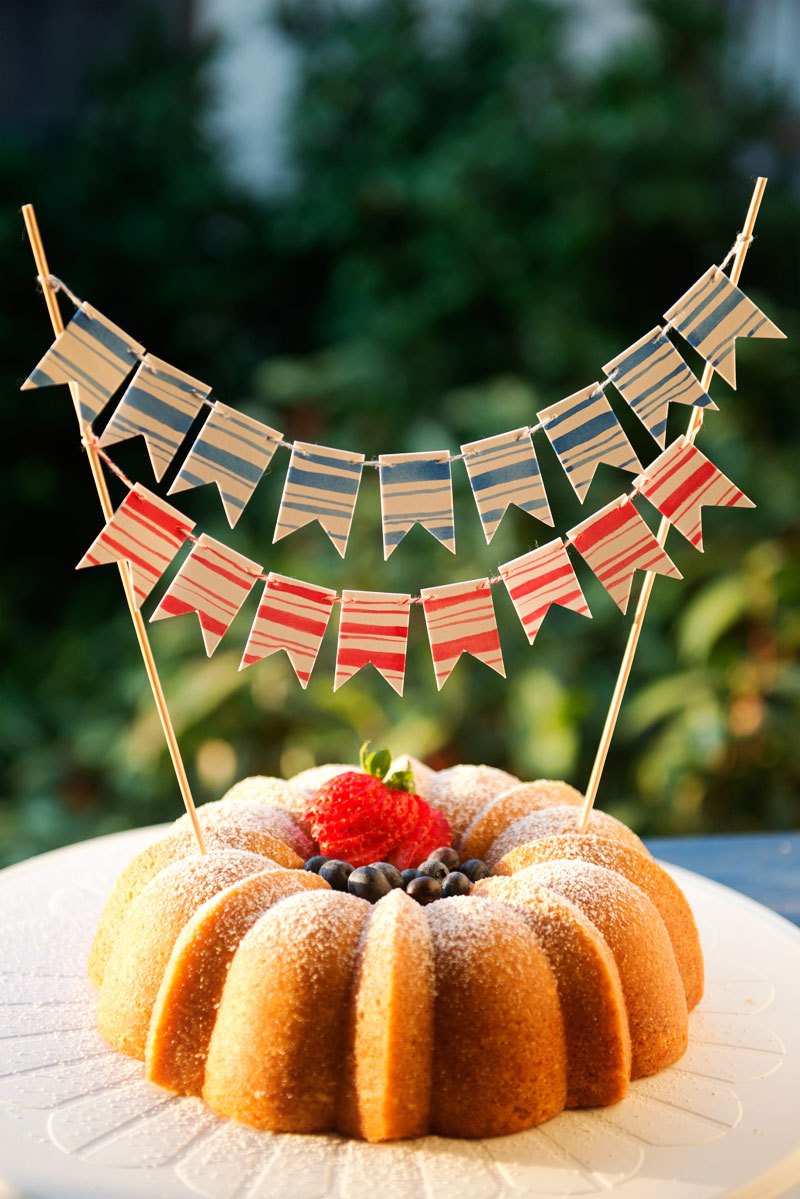 Kelly of Studio DIY made me this lovely cake banner to go across the top. Isn't it adorable and patriotic? For more DIY Fourth of July crafts, including our collaboration from last year's rocket-topped inside out cupcakes, check out Kelly's post!
Hope you have a lovely Independence Day!
Yum