Hey y'all! Jennie and Corelyn are off adventuring on the east coast for Jennie's wedding. While they're gone, please enjoy some guest posts from our favorite bloggers.
This post is from our good pal Kate, who Jennie emailed to set up a blind blogger date with months ago and who was the brainchild behind our Summer Solstice party! Kate has chickens, a beautiful house, adorable dogs, and her personality is shiny, lovely, happy, just splendid. She also taught Jennie how to do her flowers for her wedding, something that Jennie will forever be thankful for! Check her out at Farmhouse38, and enjoy her post below.
****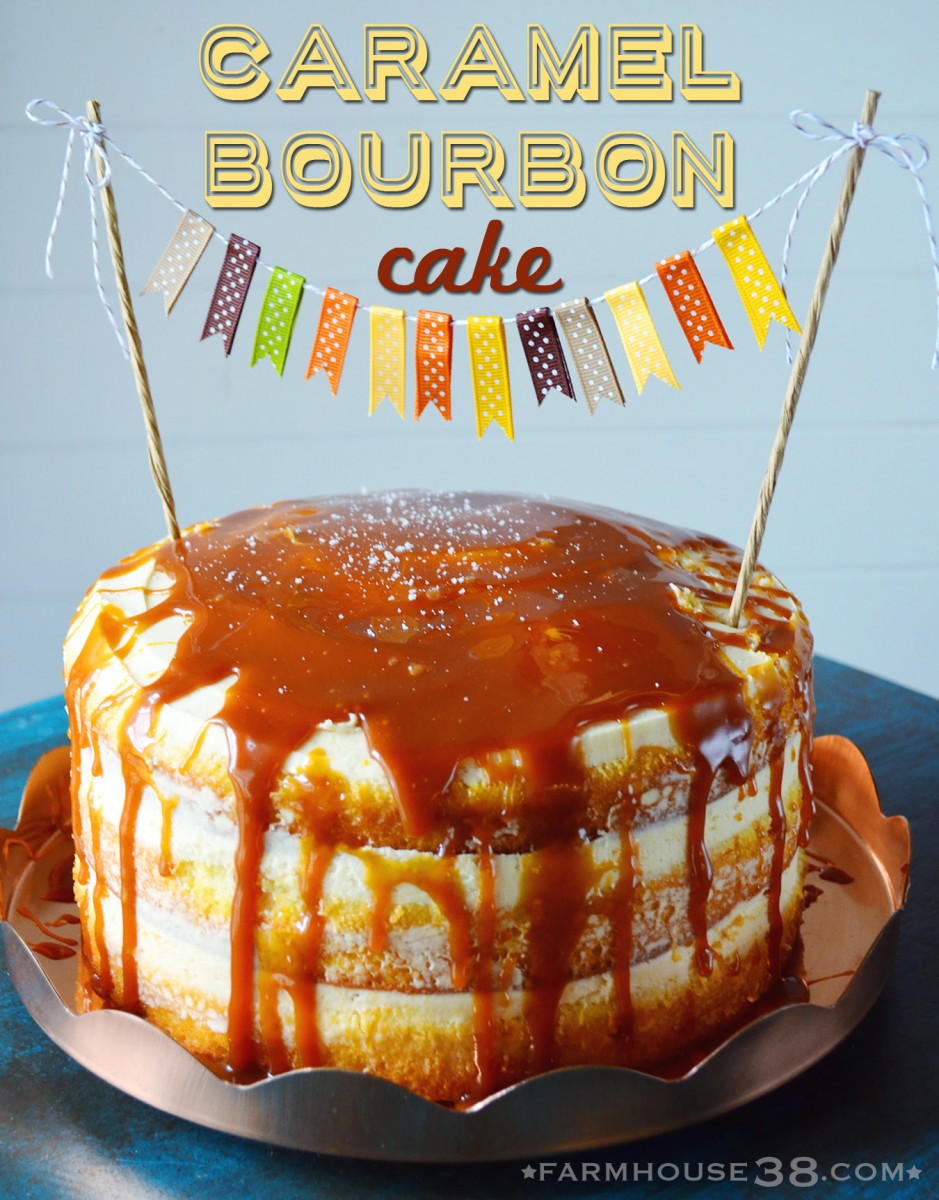 In addition to the Cranberry-Lemon Squares, I went a little crazy and also made this cake for 'First Thanksgiving' last year. There is just really not much better than a cake with booze in it, is there? No. No there just isn't.
The Caramel Bourbon Sauce is really quite insanely good. This stuff would be so good in so many different applications, it makes my head hurt. But that may also just be my bourbon hangover.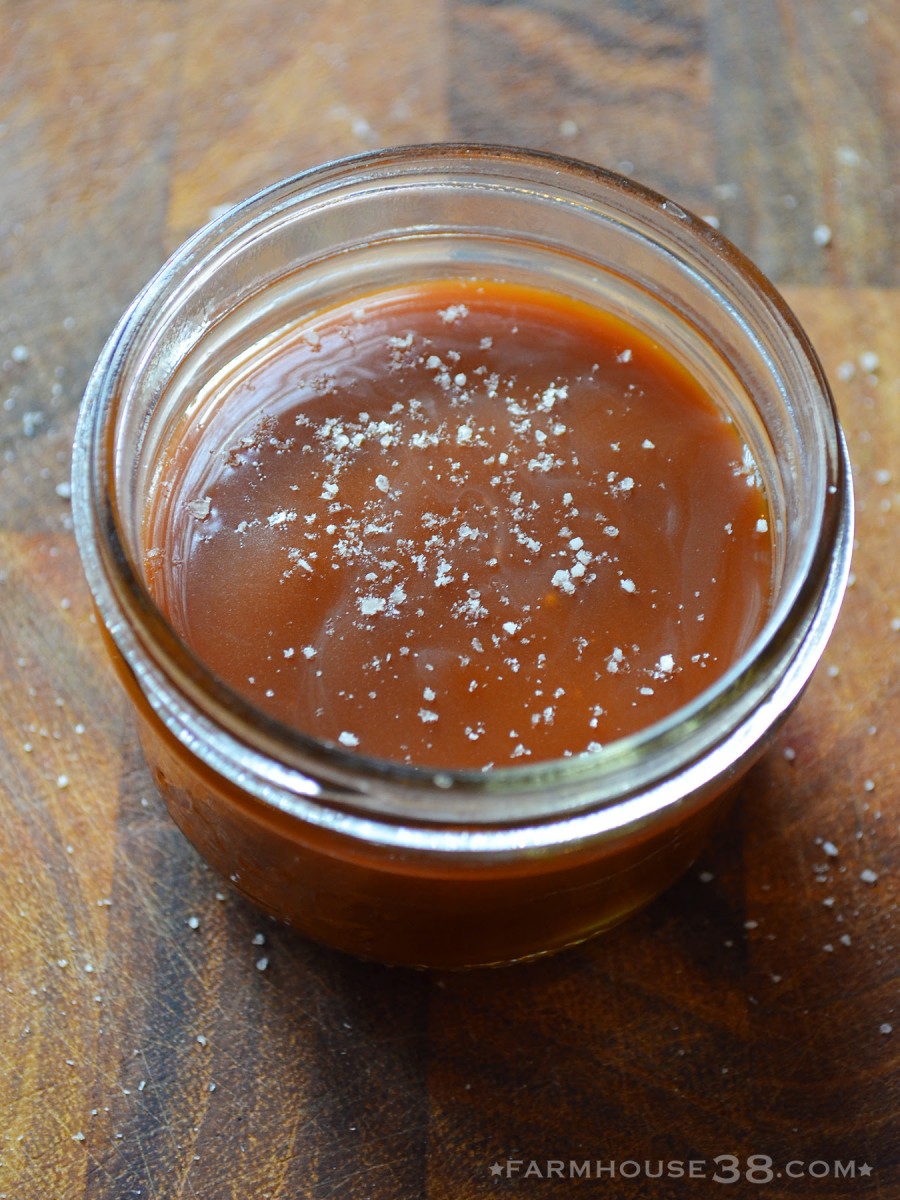 Sauce ingredients:
–1 cup sugar
–1/4 cup water
–1/2 cup heavy cream
–1-1/2 tablespoons bourbon (come on, you know you want to) (PS: we like Woodford Reserve, although the Texan about had a heart attack when I was 'squandering' it for cooking purposes. It was worth it, I tell you. No regrets.)
–1/4 teaspoon of sea salt
To make:
–Simmer the sugar and the water over medium heat, constantly swirling the pan for anywhere between 10-15 minutes, until your sugar mixture has reached a nice amber color. Be real careful not to let it burn. It's easy to do. Trust me.
–Remove from the heat and turn off the burner.
–Slowly add your cream, constantly stirring.
–Add bourbon and salt.
–Set the pan back on the turned-off burner and stir ingredients together for another minute or so.
–Transfer to a jar and let cool. Keep it in your fridge until you're ready for it.
Cake/frosting ingredients:
(instructions are for a two-layer cake. I set out to make a four layer, so I doubled everything below…and then one of my layers bit the dust. So three it is. Three it is.)
For a two-layer cake:
–1-1/2 cups white sugar
–12 tablespoons softened butter
–3 eggs
–3 teaspoons vanilla extract
–2-1/4 cups all-purpose flour
–2-1/2 teaspoons baking powder
–1 teaspoon salt
–1-1/4 cups whole milk
–1 cup of Caramel Bourbon Sauce, cooled
–2 sticks softened unsalted butter
–4 cups powdered sugar
–2 tablespoons whole milk if your frosting is too dry
To make the cake:
–Preheat oven to 350 degrees F. Grease two (or four, whatevs) 8×8 round baking pans. Set aside.
–In a medium bowl, cream together the butter and the sugar. Beat the eggs in, one at a time, and then keep beating on high speed for approximately 3 minutes, or until the mixture is fluffy and pale in color. Add the vanilla and stir.
–Combine the flour, baking powder, and salt together.
–Add the flour mixture to the butter mixture in three batches, alternating with the milk, starting and ending with the flour mixture. Try not to take out your pent-up aggressions on the batter by over-beating it. It did nothing to you.
–Pour the batter into the prepared pans evenly, smoothing the tops with the back of a spoon.
–Bake for 30 to 40 minutes or until a toothpick inserted in the center comes out clean. Let the cake cool in the pans for 5-10 minutes and then transfer to a cooling rack.
To make the frosting:
–Cream the butter until smooth and fluffy. Add the powdered sugar a cup at a time and beat until well-combined. Add 1/3 cup of the Caramel Bourbon Sauce and beat until smooth and fluffy. Add 1-2 tablespoons of whole milk if your frosting seems a bit dry (mine did not).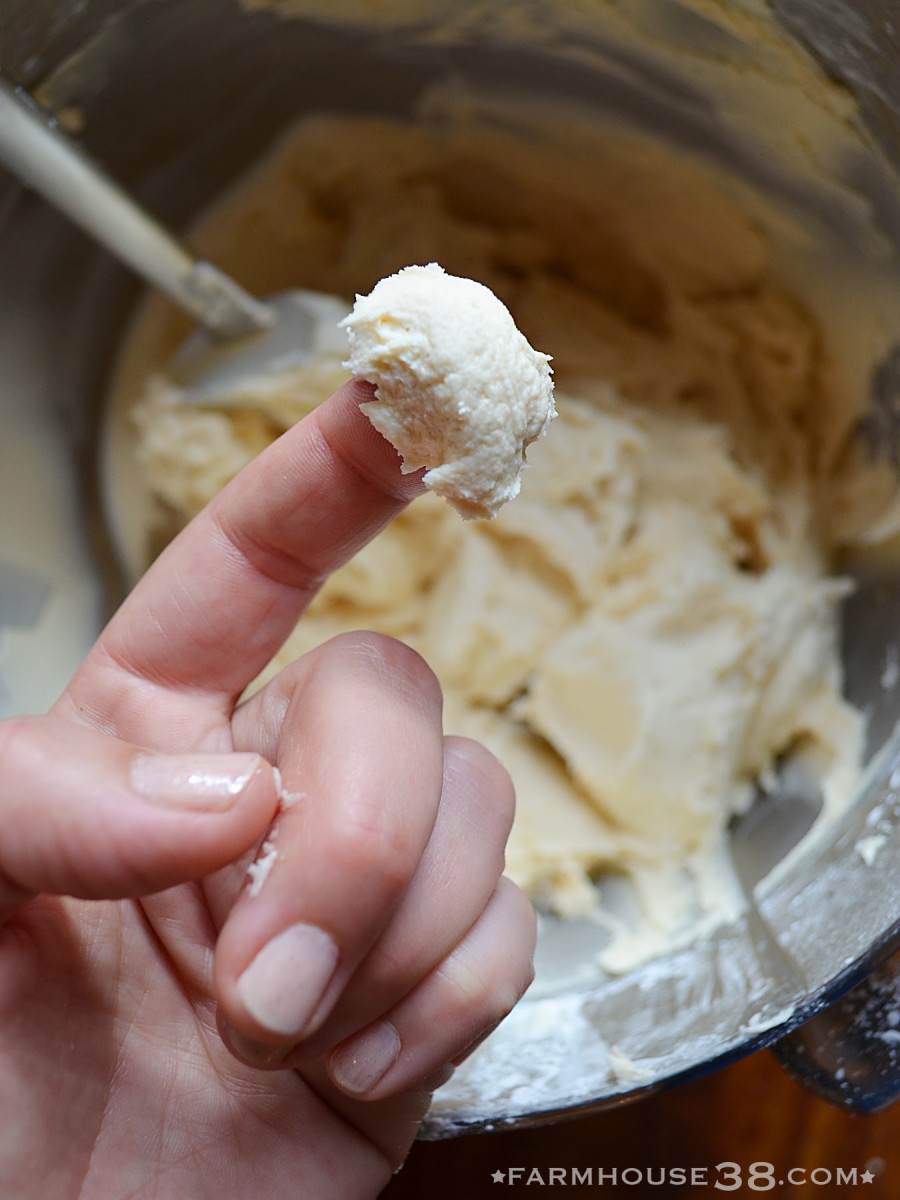 Assembling the cake:
It all comes down to this. Take a deep breath.
Take your Caramel Bourbon Sauce out of the fridge awhile before you start the assembly. Warm the sauce a bit, if you need to, so that it isn't too thick.
Place the first layer of the cake on a stand, and, using a fork, poke a whole buncha holes all over the top surface of the cake. Pour roughly 1/4 cup of the sauce across the surface of the hole-y cake, just enough to coat it well and soak in a bit. Top with a hefty layer of frosting.
Now place the second layer, and do the same with the poking and the pouring and the frosting-ing. Reserve the last little bit of sauce. When you are ready to serve, drizzle the cake with the remaining sauce, and sprinkle with sea salt. Dig the heck in.
**Cake recipe adapted from thebakerchick.com
Yum