That's right you heard me: garlic goat cheese dip. This goat cheese dip will knock you off your socks — good for dipping veggies, crackers, or if you're feeling wild, melon.
Start with 2/3 cup sour cream. You can see why this was delicious.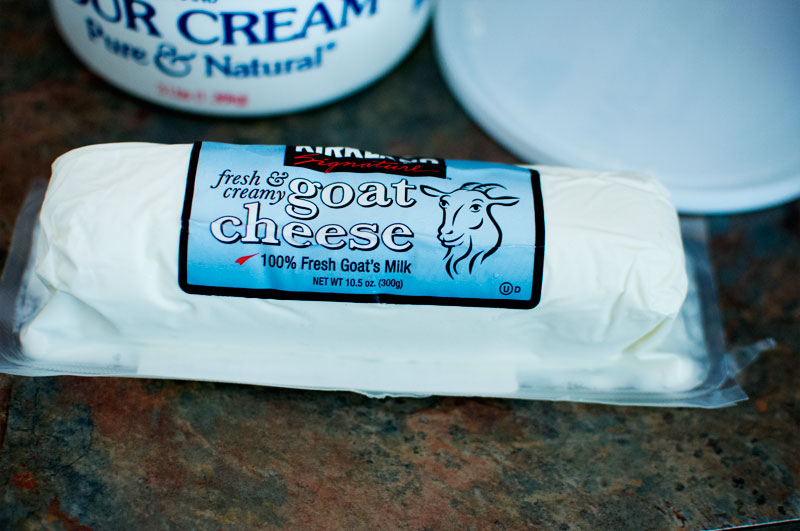 Take about five ounces or so of goat cheese. I doubled the recipe, so I used this whole log. I didn't regret it.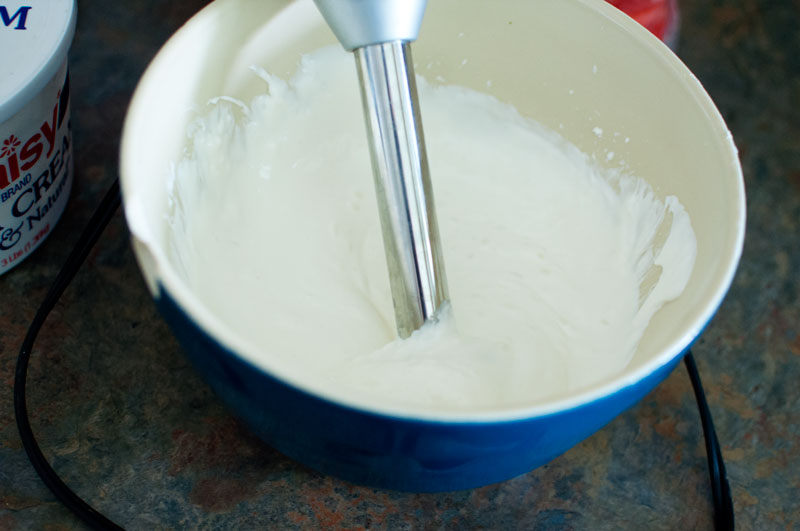 Use an immersion blender to blend your sour cream and goat cheese.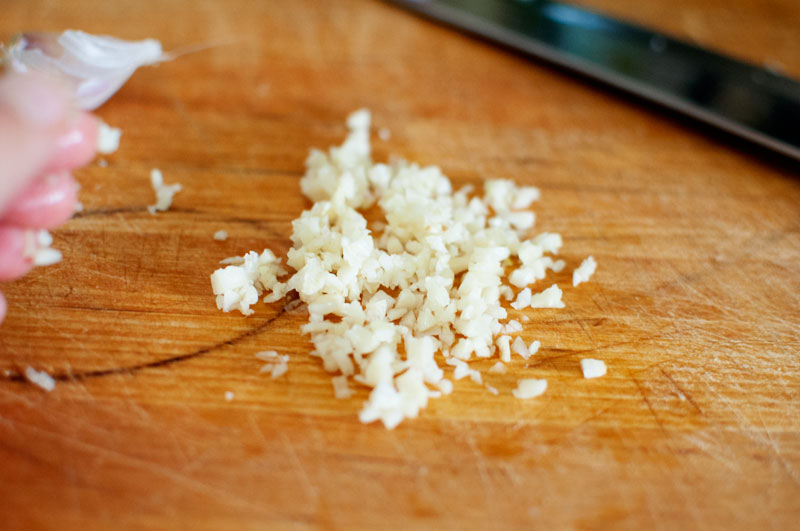 Cut up three or four cloves of garlic.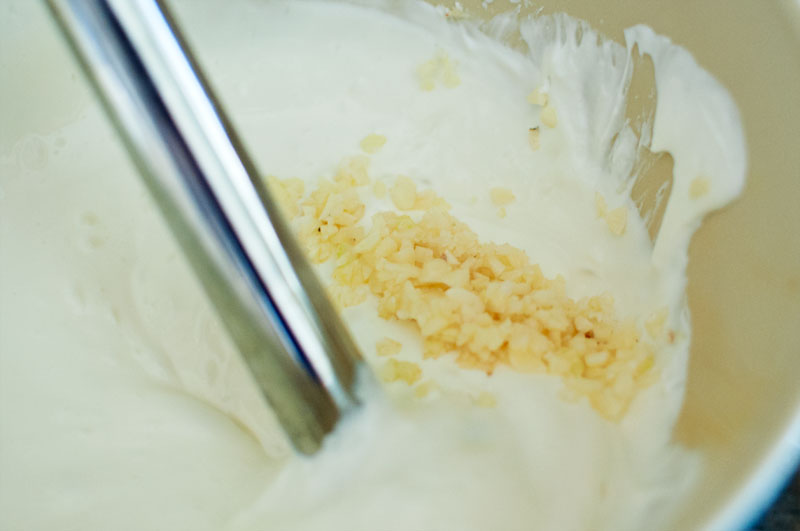 Add that in with the immersion blender.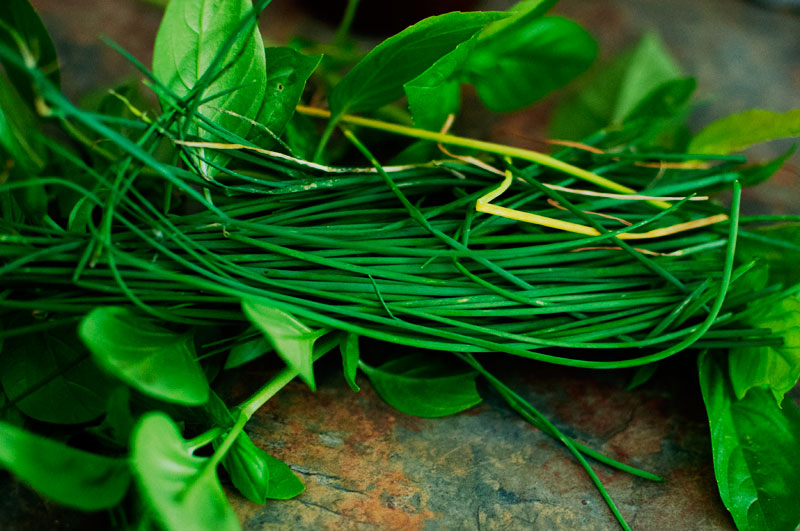 My mom was nice enough to pick these from the garden for me: fresh chives and basil!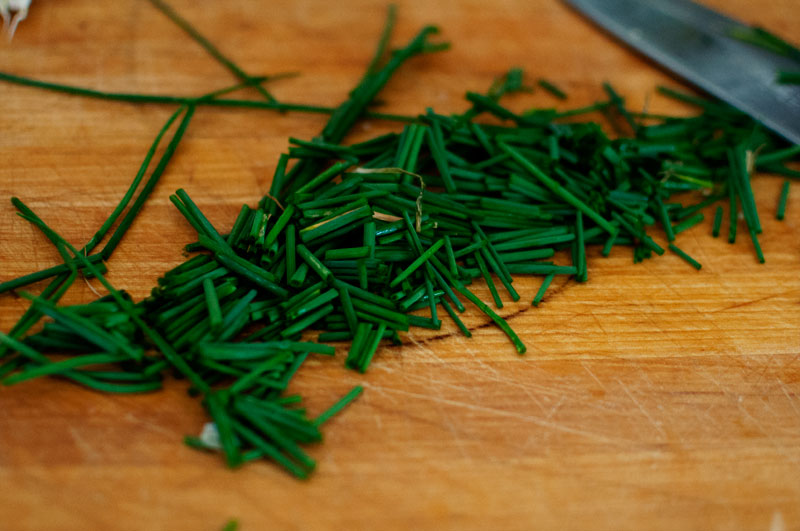 Cut up this many (ish) chives, or however many your heart desires.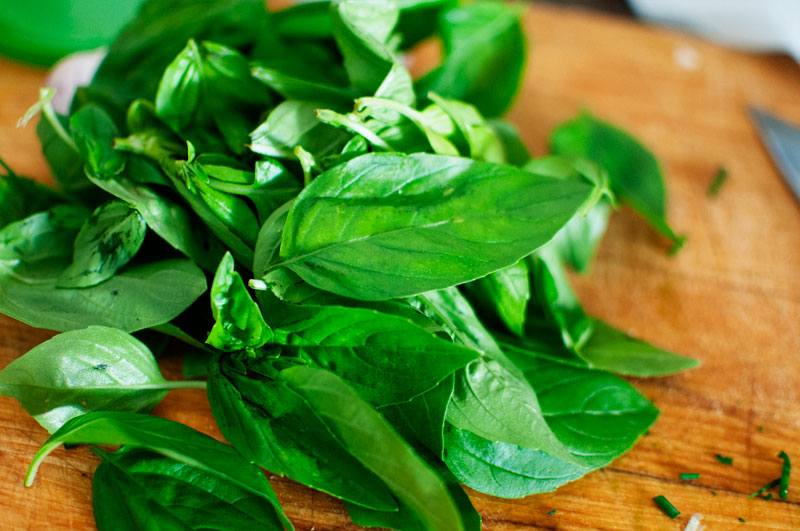 Take your basil (after rinsing and patting dry) and roll the leaves length wise (like a cigar) to chiffonade!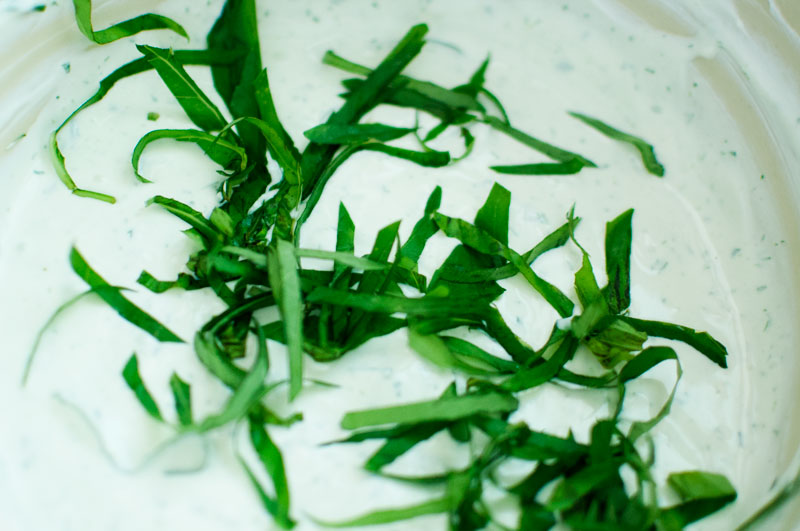 Sprinkle the top with basil after immersion blending in your chives. Serve chilled.
What is your favorite dip? Is it cheese based, bean based, avocado based?
Yum