Here is an important announcement. This Sunday, July 20th, is National Ice Cream Day. Please plan accordingly, and make yourself some homemade ice cream. May we suggest one with peaches?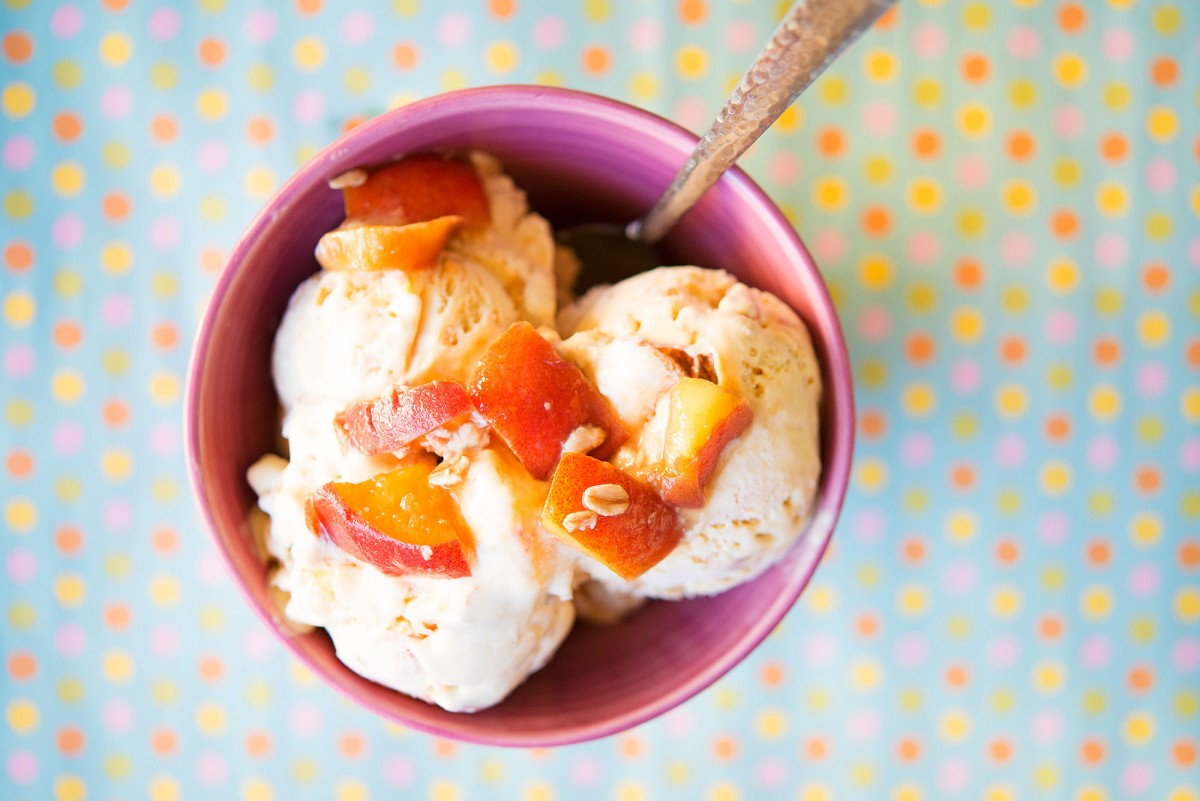 We recently acquired our very own ice cream maker just in time to take full advantage of it during the hot summer. For our inaugural ice cream attempt, we broke out David Tanis' fabulous cookbook, Heart of the Artichoke. This year, we resolved to utilize our cookbook collection a little more frequently, and we are in love with Tanis' recipes.
This recipe called for a fairly simple vanilla custard, fresh peaches, and a little honey. We added a touch of balsamic vinegar and some oats to the mix for good measure and a little bit of crunch. The result was delicious, but we would probably make one change and puree the peaches next time. We typically prefer to have visible, discernible chunks of our fresh ingredients, but we did not account for how much a frozen peach hurts to bite into!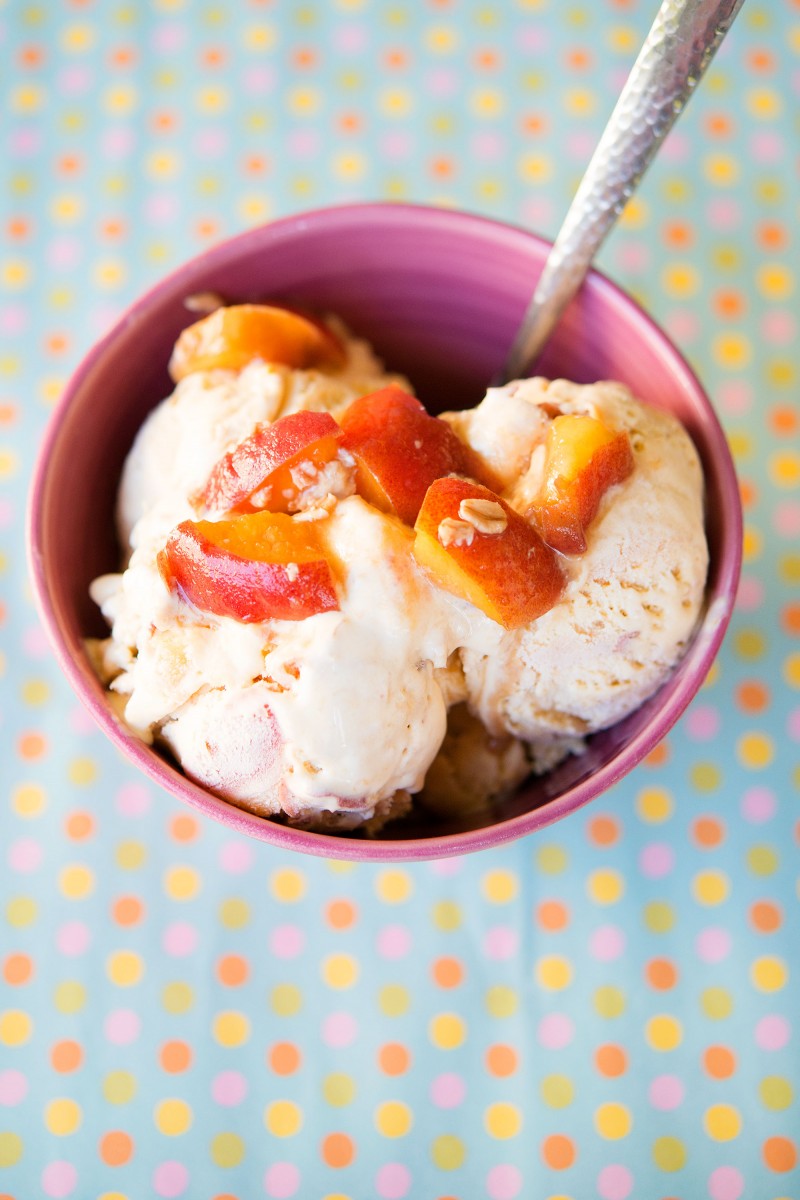 Of course, even our sensitive teeth haven't stopped us from eating every last scoop of this ice cream. Something tells me that the ice cream maker is going to be a very dangerous addition to our kitchen! What flavor do you think we should we make next?
Yum