I made baked mac and cheese for a work potluck and it was a big hit! Several people told me it was delicious and even more asked for the recipe. While I cannot take credit for the recipe, as I tweaked Jack Bishop's recipe from A Year in a Vegetarian Kitchen to make it GF, I will take full credit for it being a success even among non-GF eaters!
Let me tell you right off the bat that my secret to making this recipe delicious is to use Fontina cheese and cut out the breadcrumbs. I usually cut out the breadcrumbs because I don't think that they add much to the recipe and it is easier than having to substitute a GF alternative. It would be a waste of expensive GF breadcrumbs in my opinion.
In any case, this is a rich filling entree that is easily adapted to be GF and can feed a small army if needed or an office party.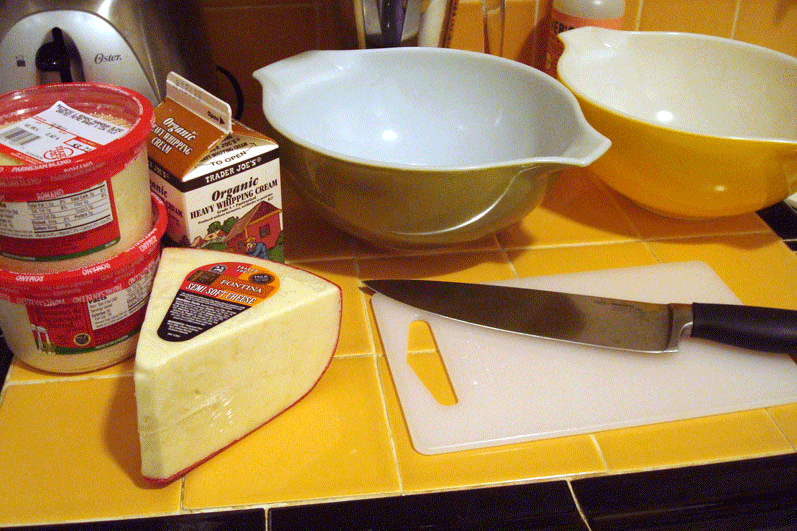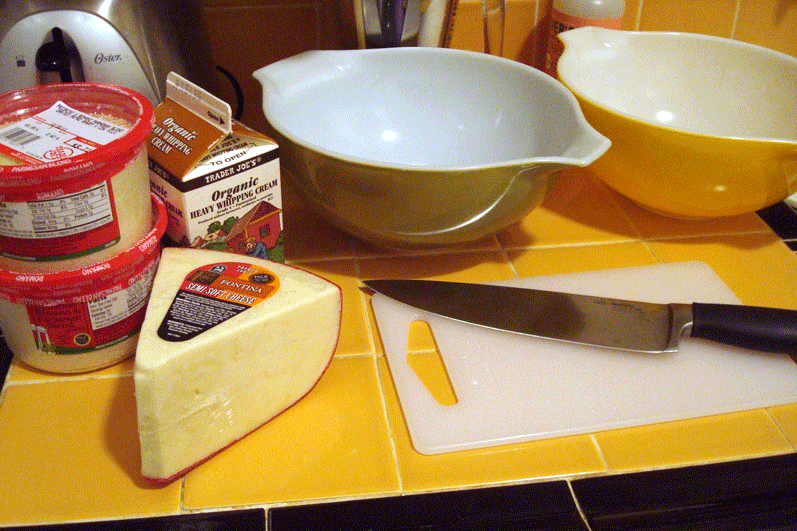 While your pasta is cooking, dice your Fontina and shred your Parmesan. Or you can cheat like I did and use a pre-shredded Parm/Romano mix from Trader Joe's if you are short on time. Full disclosure: it tastes better when you shred the Parm fresh. Unfortunately. Least favorite kitchen task.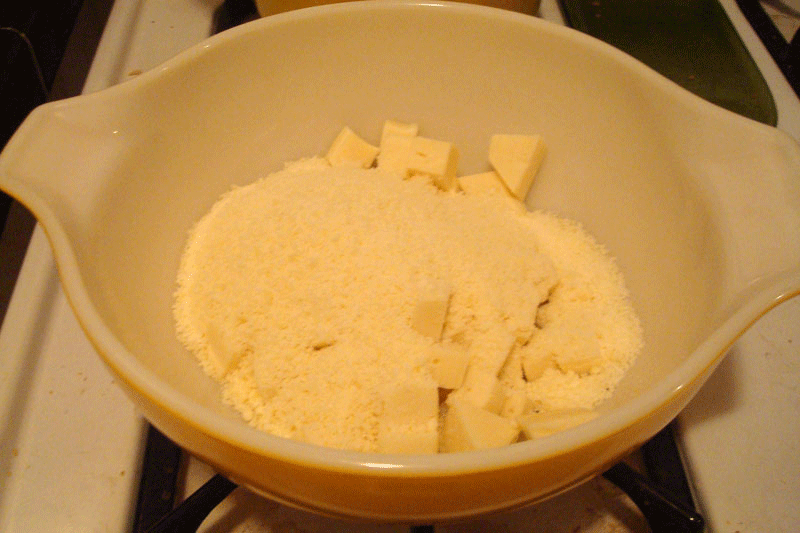 It is a strange step, but be sure you grab some of the hot pasta water before you drain the pasta. I surmise that the extra pasta water helps the mixture to continue cooking the pasta while in the oven.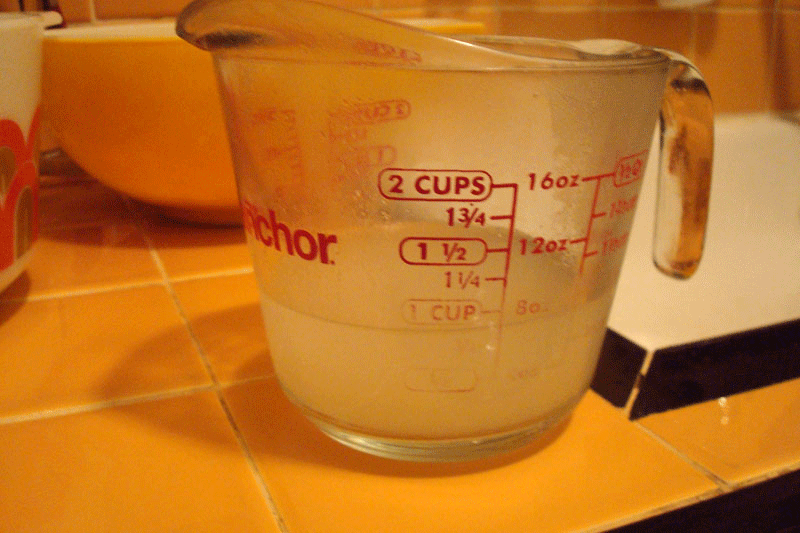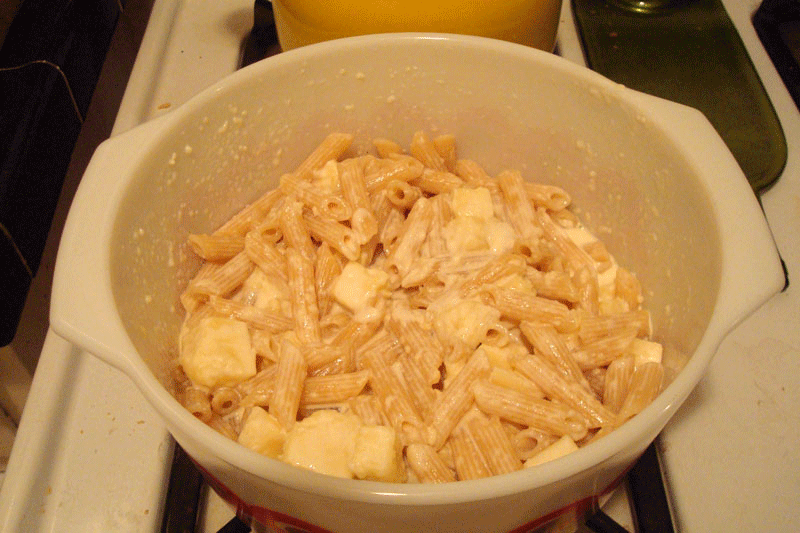 Mix all of the ingredients together in a large mixing bowl with the almost fully cooked pasta.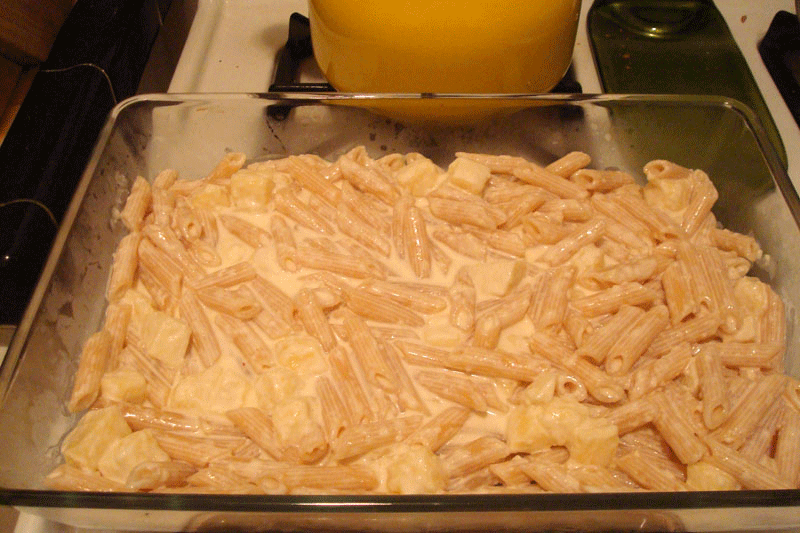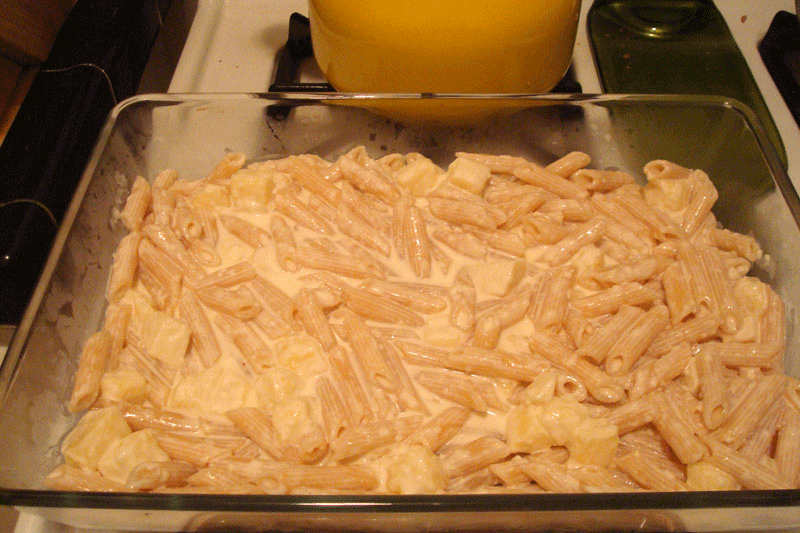 Put the mixture in a baking dish, top with some extra Parmesan and then stick it in the oven for 10 minutes or until the top starts to turn golden brown.
Serve to hungry persons. Telling them it is GF, optional!
[addtoany]
Yum