I made this falafel salad in the spring of 2015, and it's high time I bring it back. I recommend making Mark Bittman's baked falafel because is is divine. Otherwise, you can get it at your local mediterranean restaurant or I hear Trader Joe's isn't so bad.
******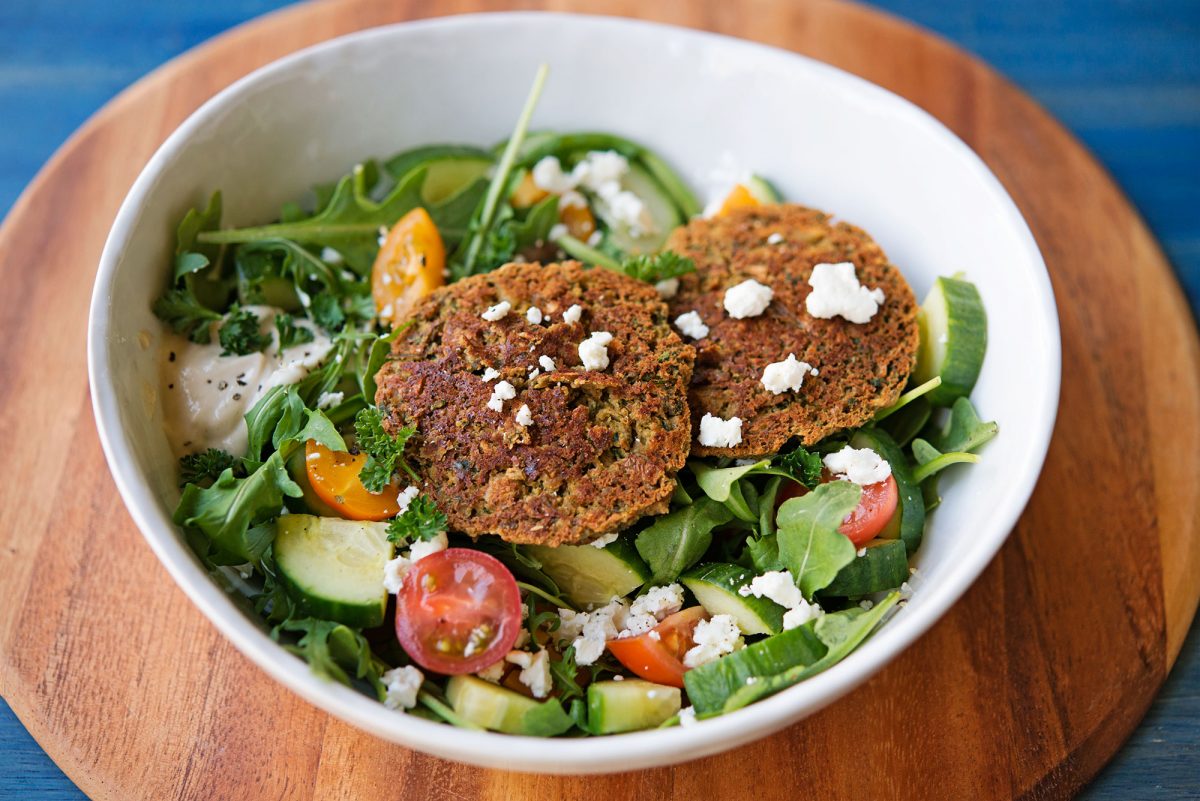 I love falafel and am constantly looking for an excuse to eat it, but I don't love that it can leave me feeling heavy when it's fried. The best falafel I ever had was at this place called Cafe Zog in Providence, Rhode Island with my friend Lauren (circa what, 2001, maybe?)
I recently saw Lauren and it reminded me of our adventures in Providence, and of my love for falafel. So I made some falafel baked in the oven instead of deep fried, and I threw it on a salad. I think this is a great compromise for those of us who love the flavor but don't want to make something chocked full of healthy ingredients bad for us.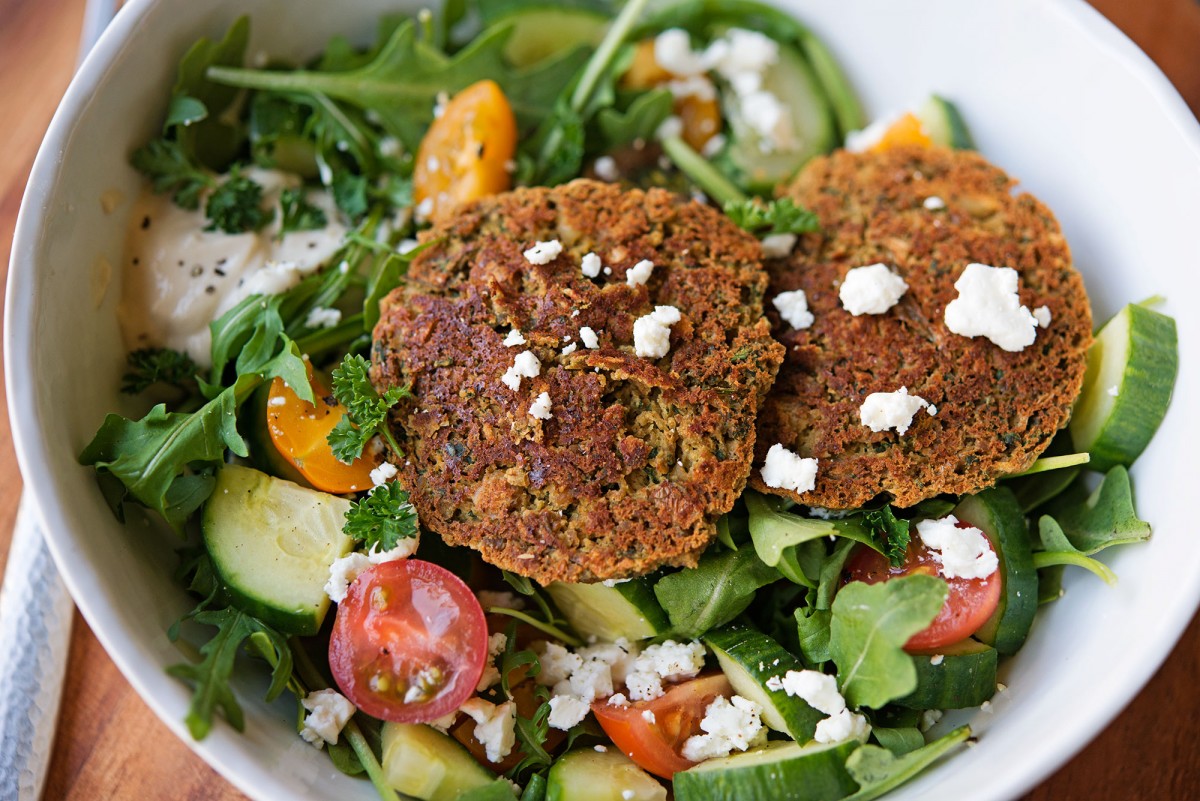 I love Mark Bittman, and his recipe really impressed me. If you plan on using canned chick peas (I did!) use two cans instead of one, and know that it might be a bit wet – you might need to not add any water, and your patties will be slightly flatter, but I can tell you they were delicious despite this.
I also just found tahini at Trader Joe's as a dip, so I used that in this recipe and in this salad, and I wasn't disappointed.
Falafel Salad
Ingredients:
1 recipe Mark Bittman's falafel
4 cups arugula
1 cucumber, chopped
1 cup cherry tomatoes, halved
3 oz fresh feta, crumbled
1/4 cup tahini sauce
s/p
Directions:
1. Make your falafel according to Mark's directions.
2. Chop cumber, halve tomatoes, crumble feta.
3. Add arugula, cucumber, tomatoes, and feta to a bowl, and top with falafel (crumble this in if you'd like, or leave in patties.)
4. Add tahini on the side, and salt and pepper as you see fit.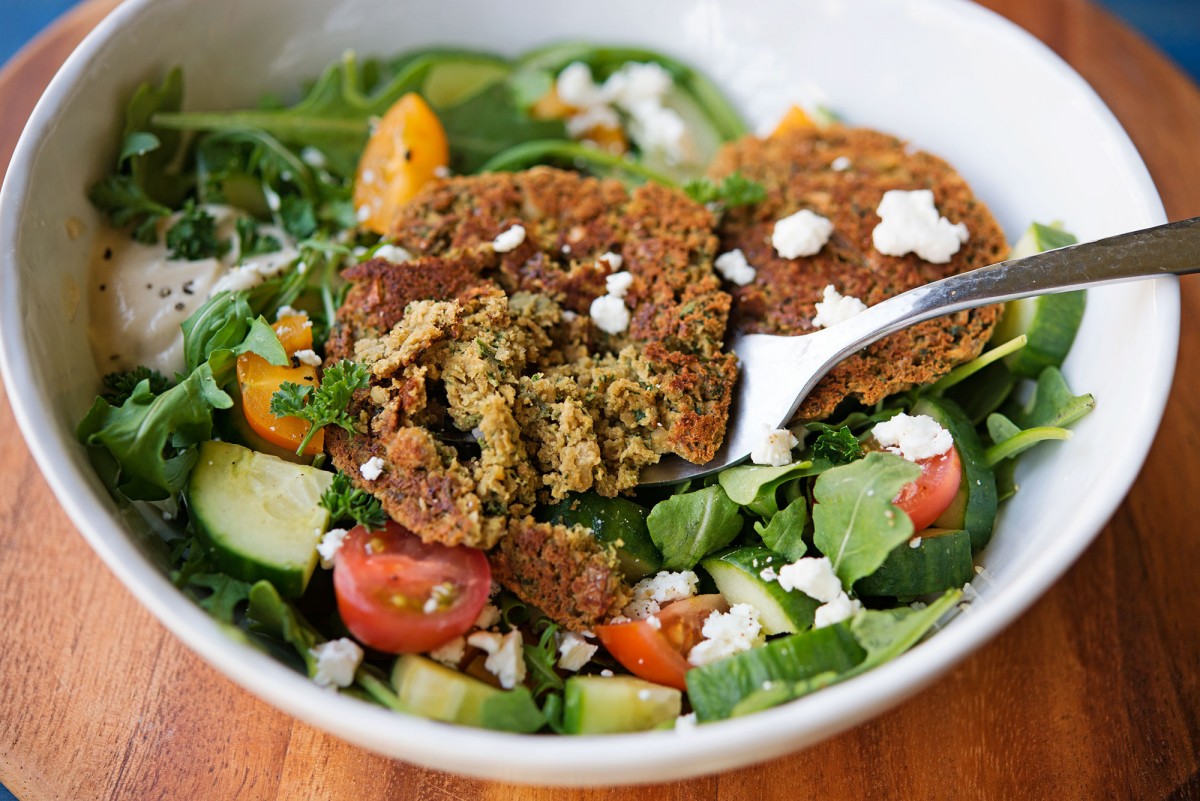 What do you think of falafel? Do you love it? Have you tried it?
[addtoany]
Yum