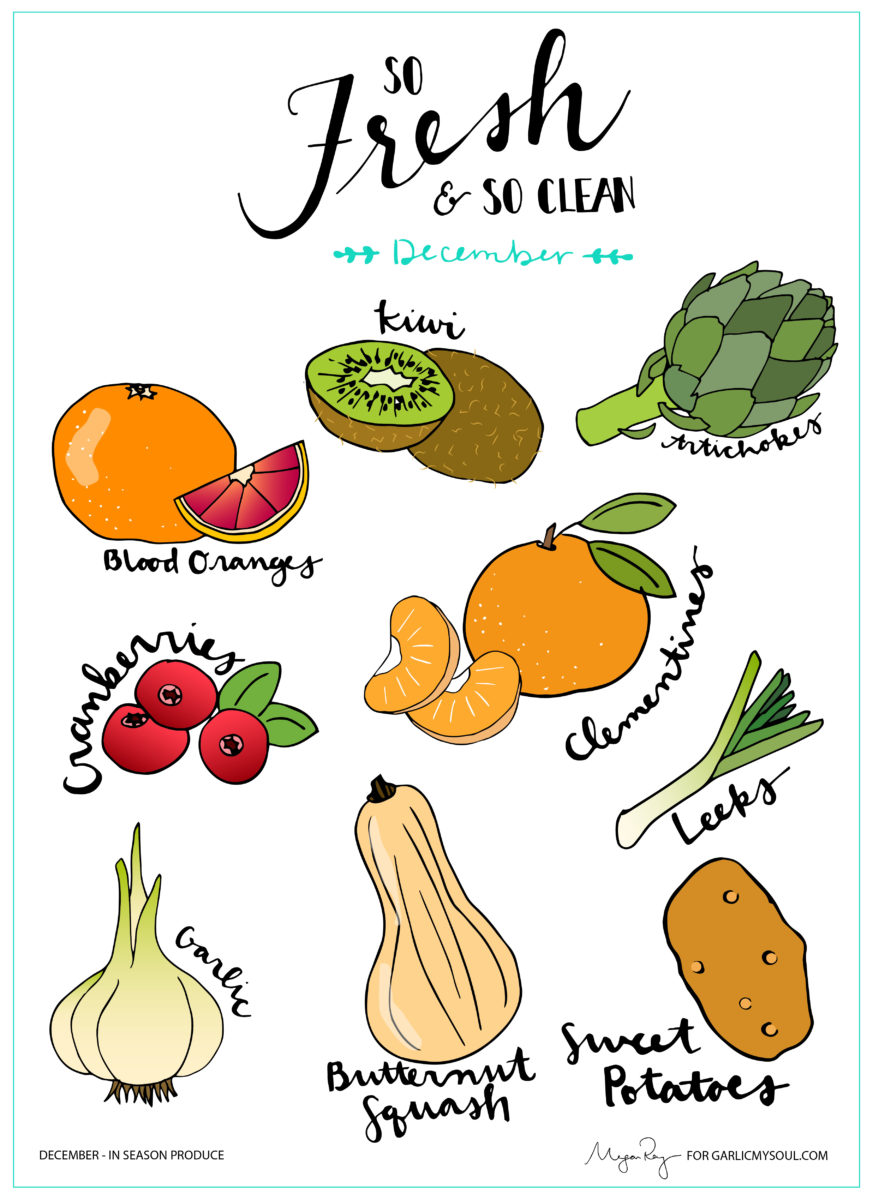 December! Time for cookies and soups and stews and all the roasted vegetables your household can handle. I love this time of the year – Christmas lights, cozy evenings with apple cider, parties with great cheese plates & bubbly punch, trips home to squeeze nieces and nephews…it really is a lovely time of the year, don't you think?
There are so many hardy foods available right now it's hard to choose the best ones. So much citrus starts popping up in grocery stores that it feels like you can hardly believe your luck – there's something about sunny produce that really brightens up the dark evenings.
So here's a small dose of what's in season:
Artichokes
Blood Oranges
Butternut Squash
Clementines
Cranberries
Garlic
Kiwis
Leeks
Sweet Potatoes
And here is a round up of what dishes are featuring these awesome fruits & veggies: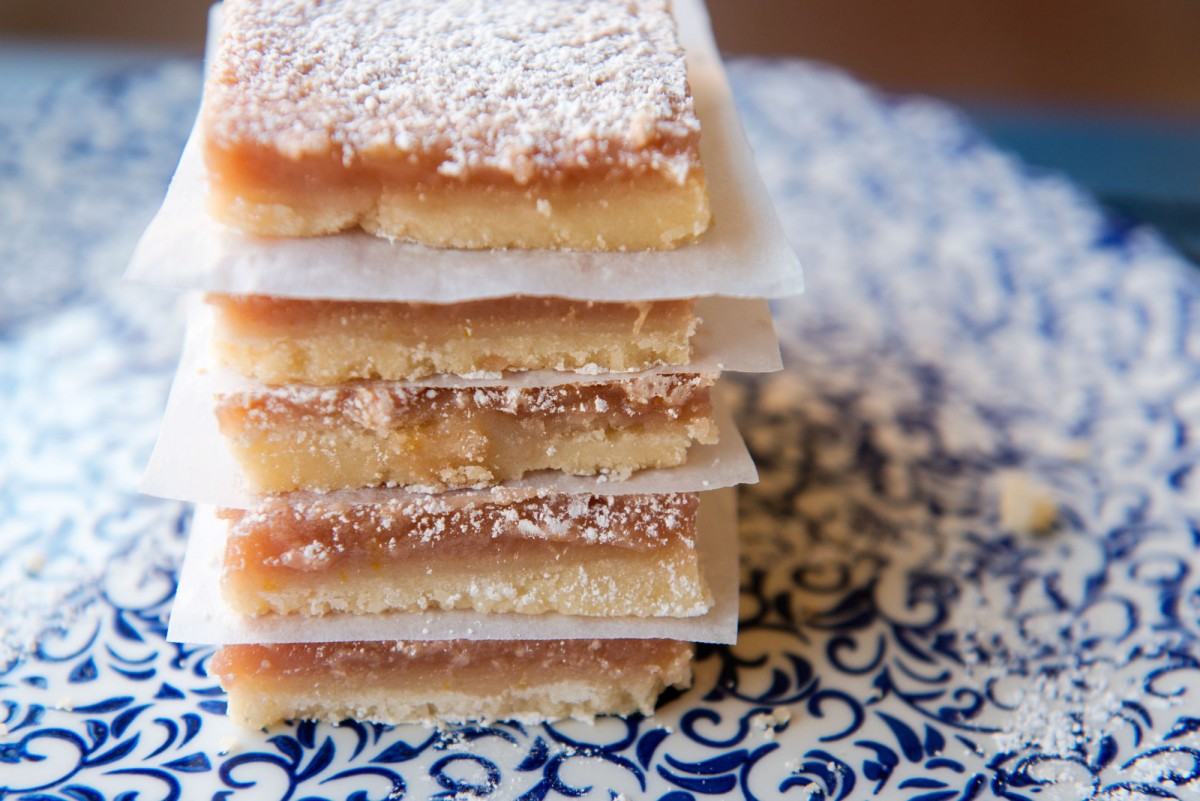 First, if you have an office party or cookie exchange or family party coming up, these Blood Orange Bars are a great alternative to a chocolate item – and you guys know how much I love chocolate. These are a riff on Lemon Bars, and they are just as good and more impressive in color!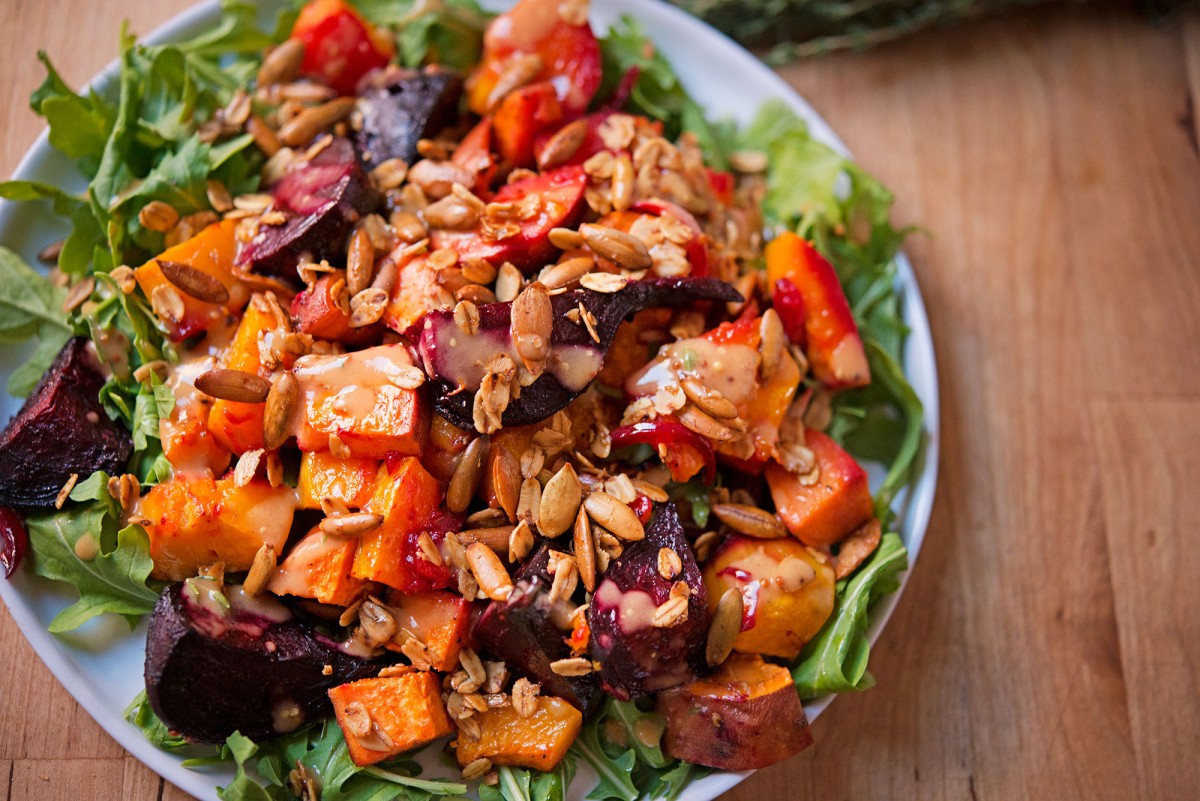 This Roasted Vegetable and Arugula Salad has sweet potatoes AND butternut squash and also beets (use golden if you're worried about staining) and can be served warm or cold depending on your feeling. Adding a layer of greens technically makes it a salad, but you can even wilt the arugula if you're feeling feisty.
Again, back to the sweets. I'm sorry you guys, but cold weather makes me want to spend every weekend baking. These Walnut Cranberry Cookies have the same base as a chocolate chip, but you can choose what to add – and cranberries feel so wintery! You probably even have some leftover from Thanksgiving that you were wondering what to do with (no, just me?!)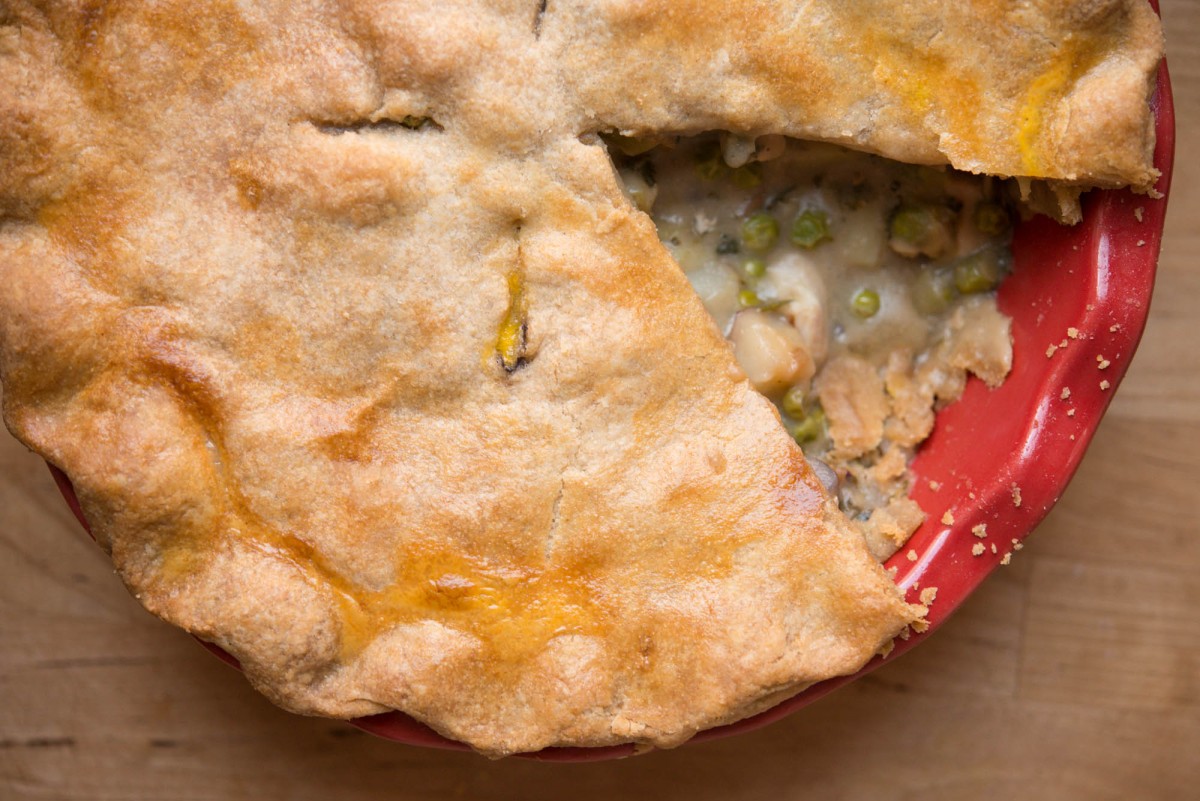 We are absolutely into hot dinners that we can serve a couple of nights in a row, and this Chicken Pot Pie is the perfect thing to feed an army & feel full and happy. What's with having to try so hard to feel full these days? I'm guessing it's the weather but something about a warm dinner with a glass of red wine really warms the heart. This has leeks, and you can add peas, carrots, celery…whatever other veggies you have lying around! Go crazy with those roots lying in your fridge. (Bonus if you have extra herbs from T-gives for this one, too. Again, just me!?)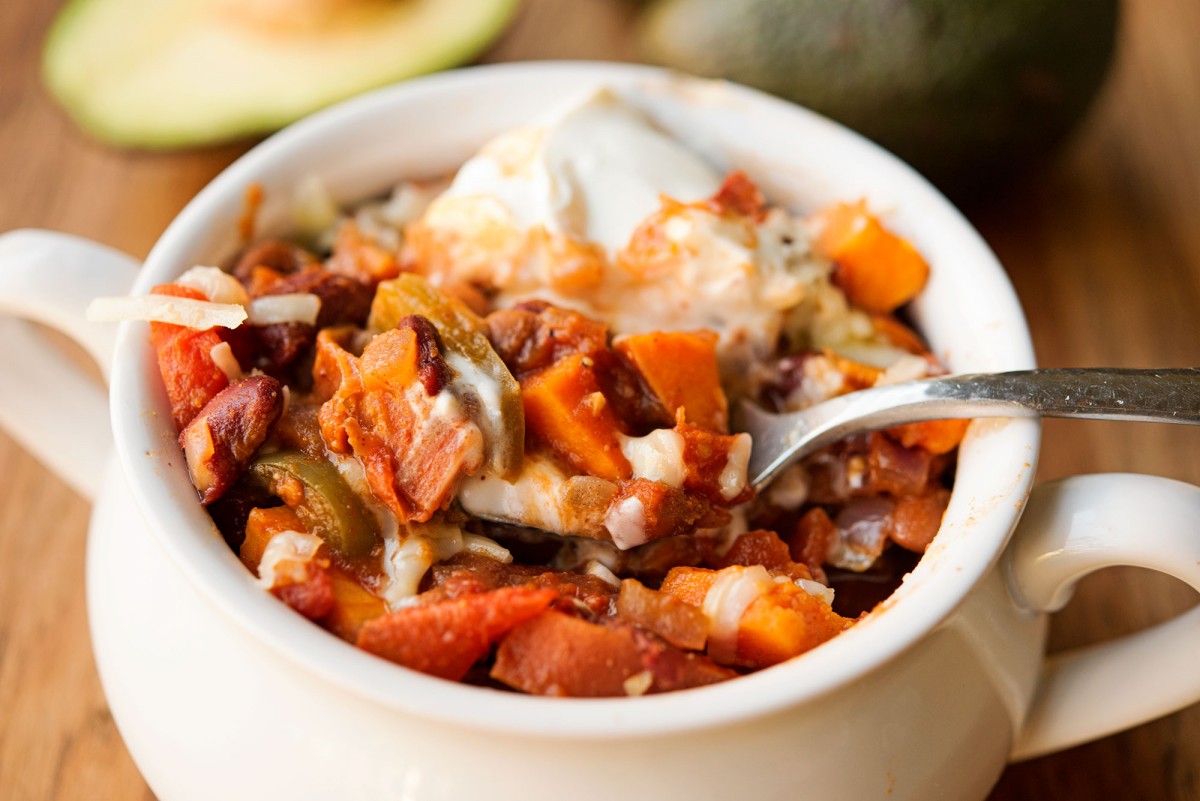 This Sweet Potato Vegetarian Chili is another great hearty dish to make on your weekend and have for lunch all week long. Add meat if you feel like it. But the sweet potatoes fill you up without a need for meat, and balance your spices with a sweet undertone. Serve with avo for something really special.
These are just a few of my fave recipes for the beginning of winter – feel free to browse around and tell me which are your favorites for the season. I always love hearing what everyone is cooking this time of year! 02
[addtoany]
Yum