Can you tell I'm enamored of cranberries? Well I am. I first made this pie years ago, long before I was GF for part of some Thanksgiving festivities. Now that I am GF instead of using a premade graham cracker crust I use the premade Whole Foods GF Bakehouse frozen pie crusts. I have not as of yet been adventurous enough to make my own pie crust, GF or otherwise so the Whole Foods pre-made frozen option is certainly a lifesaver.
Here's the recipe. Cut 2 cups of fresh cranberries in half. This is the most tedious and time consuming part, but fresh cranberries are absolutely worth it. Then combine the cranberries with the brown sugar. Spread the mixture over the bottom of your pie crust.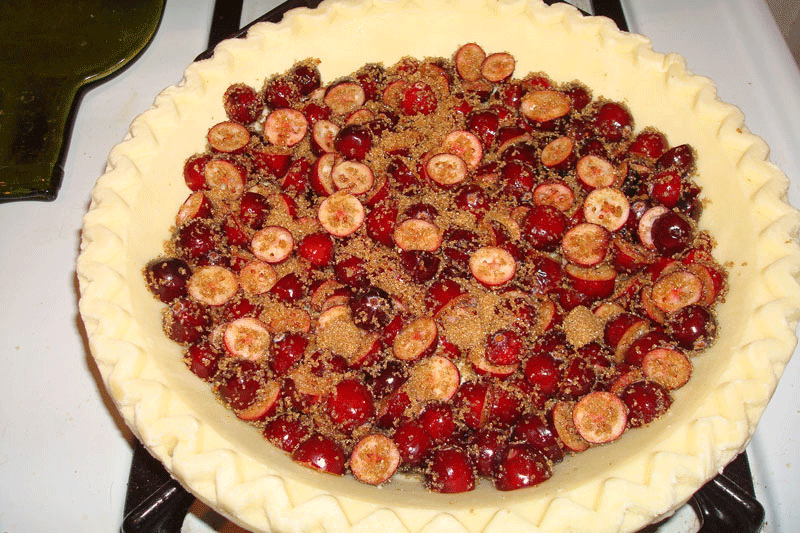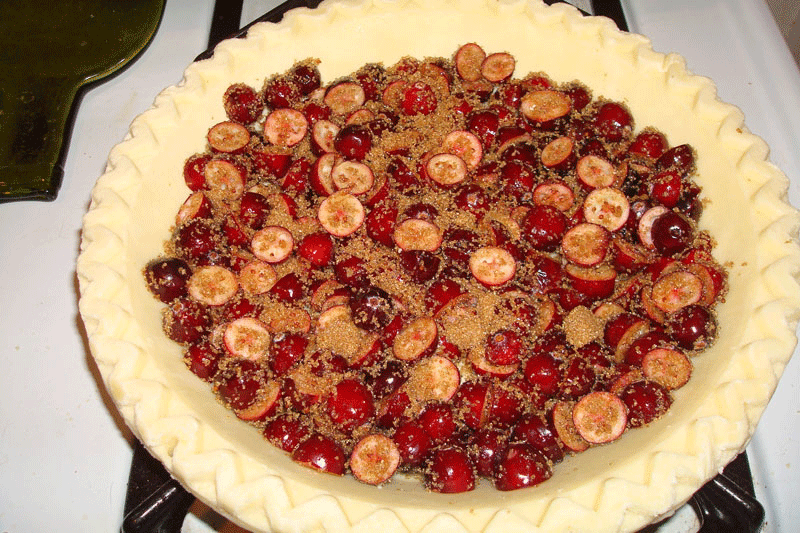 Beat 2 eggs well and slowly add in the sugar. Then combine with the flour and melted butter.
Pour the batter over your cranberries into the pie shell.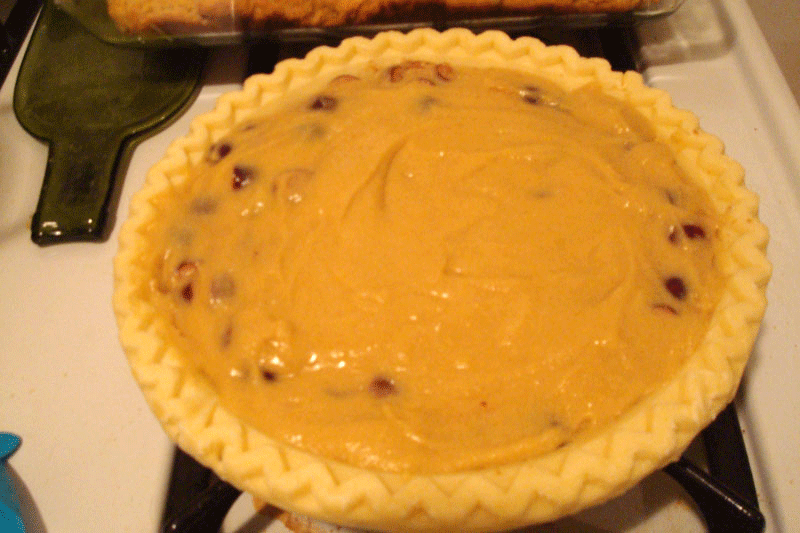 Bake at 375 degrees for about 45 minutes or until golden brown and firm in the middle. If it starts to brown before it is cooked all the way through cover with foil and bake in 10 minute increments at 350 degrees until cooked thoroughly.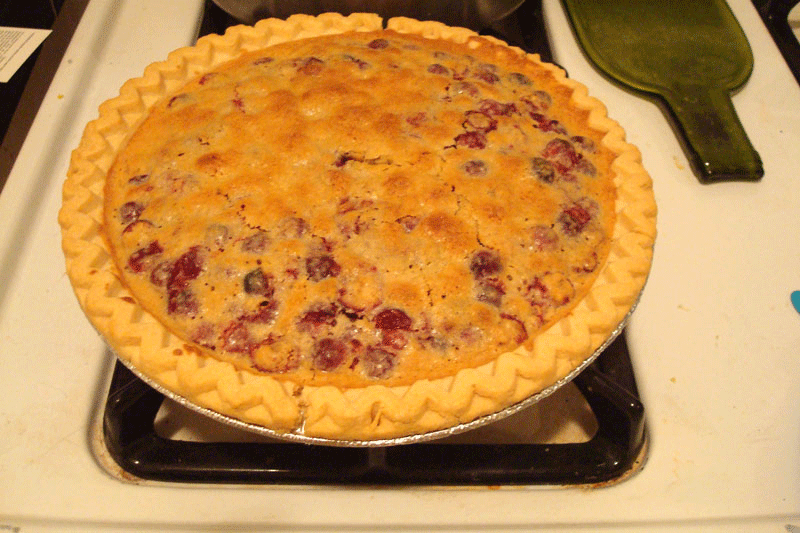 Then enjoy a large slice!  What's your favorite kind of pie?
[addtoany]
Yum