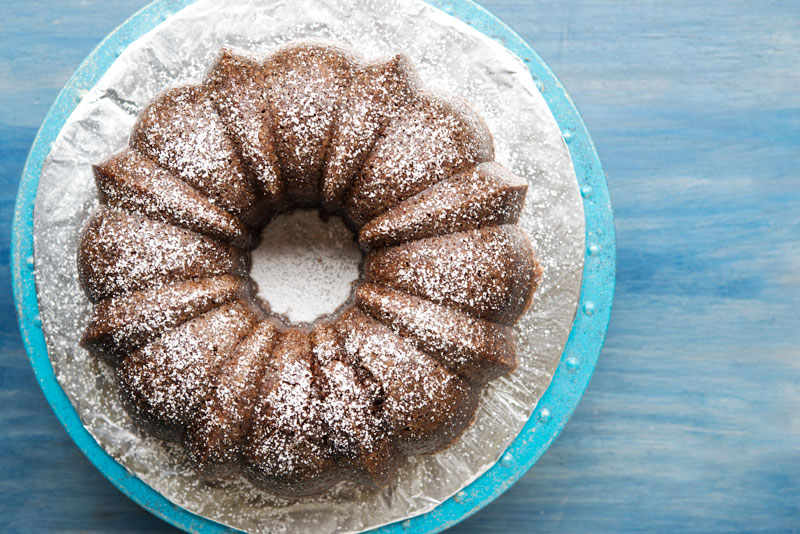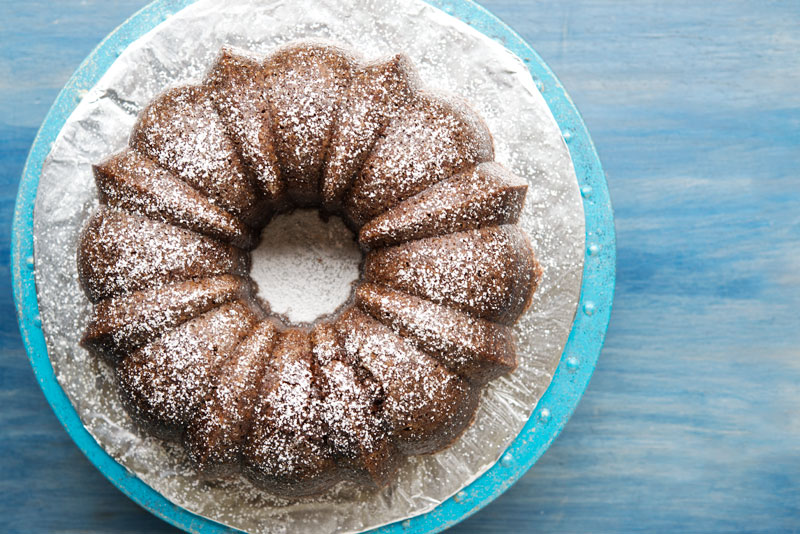 Ever since we got a bundt pan, all we want to do is make bundt cakes. Luckily, there is usually a reason to make one, so we get to whip them up often! Corelyn and I made one this weekend for her to take to work, and we decided that a chocolate sour cream bundt was in order.
Now, our bundt pan is 15 cups, rather than the typical 10 or 12 cups, so for this cake we altered the recipe to 1.5 its original quantities. You can follow the directions from the original recipe, but here's what to use if you have a 15 cup pan:
Oven temperature: 350 degrees
Prep time: 15 minutes
Bake time: 50-55 minutes
Ingredients:
3 cups flour
2 5/8 cups sugar
1/2 cup cocoa powder
3 eggs
1 1/2 cups butter
1 1/2 cup water
2 1/4 tsp baking soda
1 1/2 tsp salt
3/4 cup sour cream
1 1/2 tsp vanilla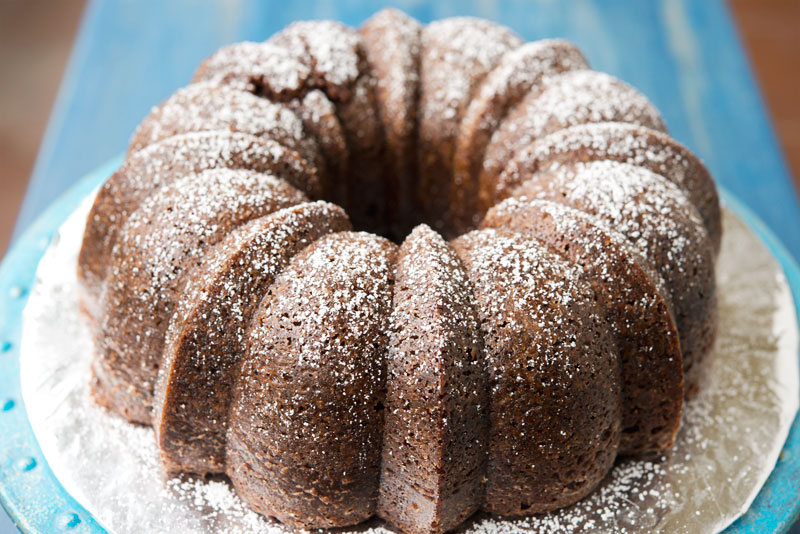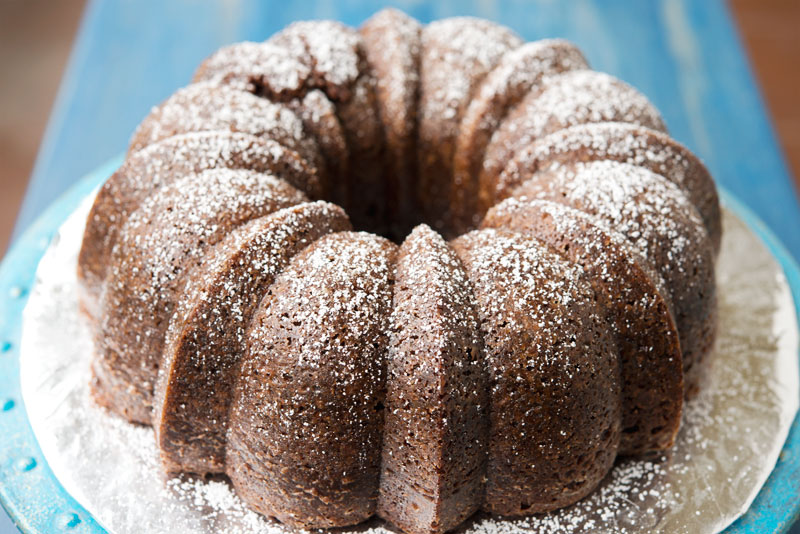 In addition, we made up a glaze based on the chocolate we had on hand, and adapted it by adding homemade coffee syrup – definitely a delicious twist!
Glaze (optional):
1/2 cup milk
2 oz. unsweetened chocolate
2 oz. dark chocolate
1 1/2 tbsp sugar
1 tbsp butter
1 1/2 tbsp agave
1 tbsp coffee syrup
This cake was chocolatey and rich, but not too sweet which was a plus in our book. We recommend serving with vanilla ice cream and/or a glaze, to give those with a sweet tooth something to write home about. For something less sweet, simply dust it with powdered sugar and off you go!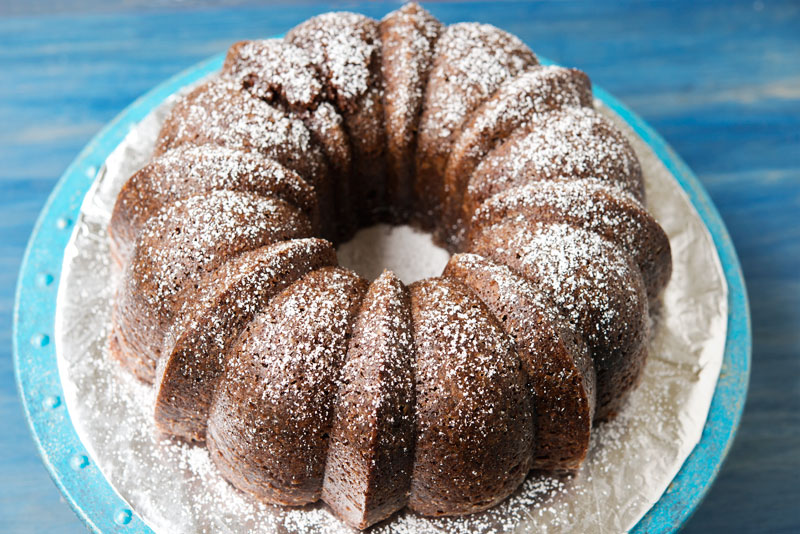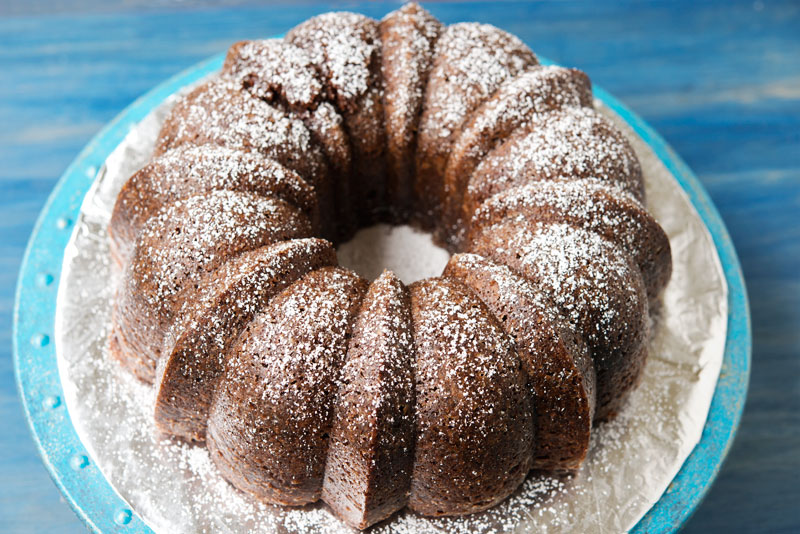 Pro tip: for the best results with a bundt, butter, flour, and then spray your bundt pan so it slides out easily!
[addtoany]
Yum