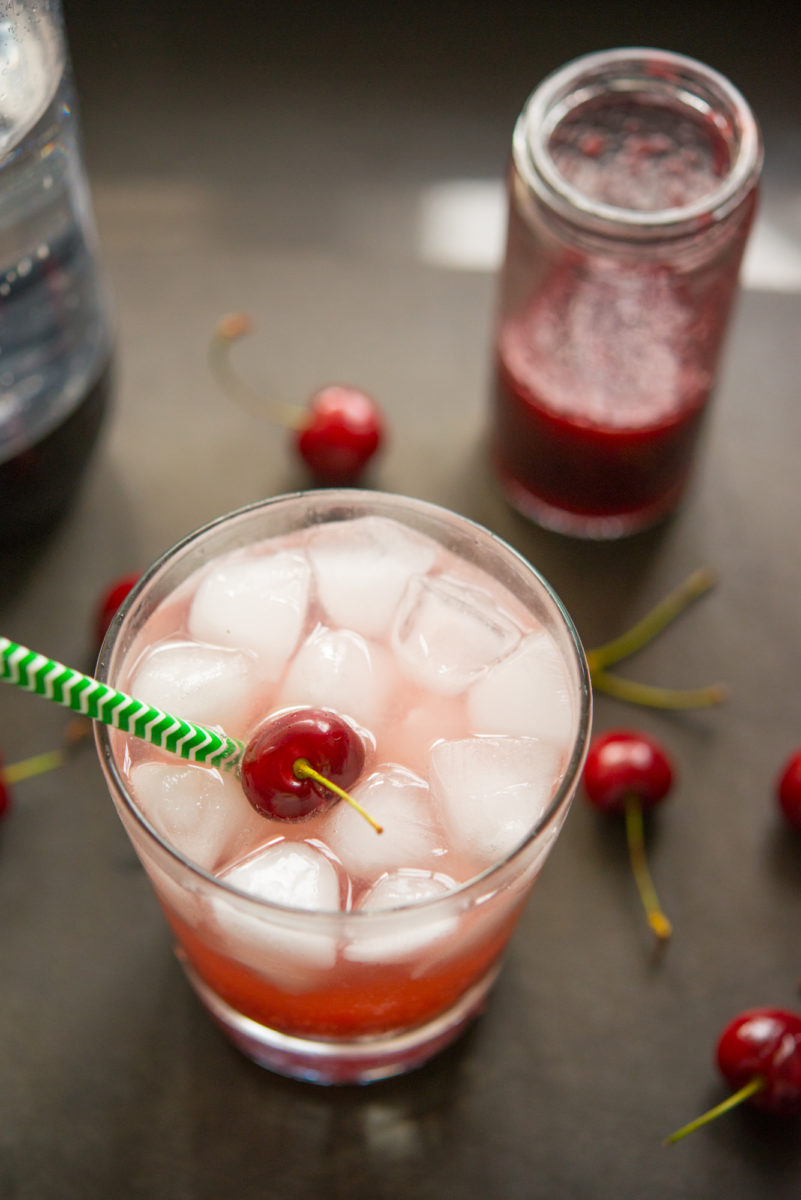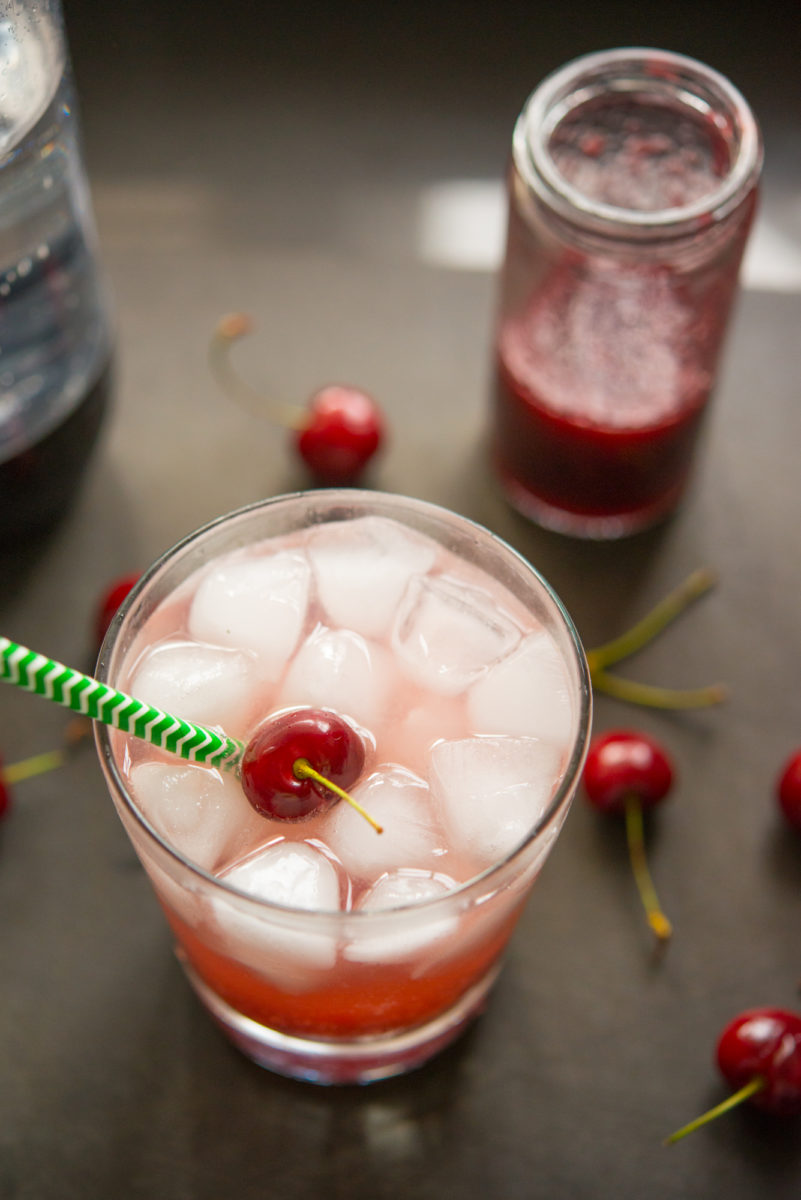 Folks, I can't stop/won't stop making cherry flavored everything. I got a Soda Stream for my wedding but wasn't able to set it up until we moved into our house. But ever since then I've had soda water on hand at all times, and it's afforded me lots of delicious drinks. This is one of the best ones, yet, though. Cherry soda is one of my favorites, but I hate drinking sugary drinks (or worse, HFCS!) so I decided to make my own.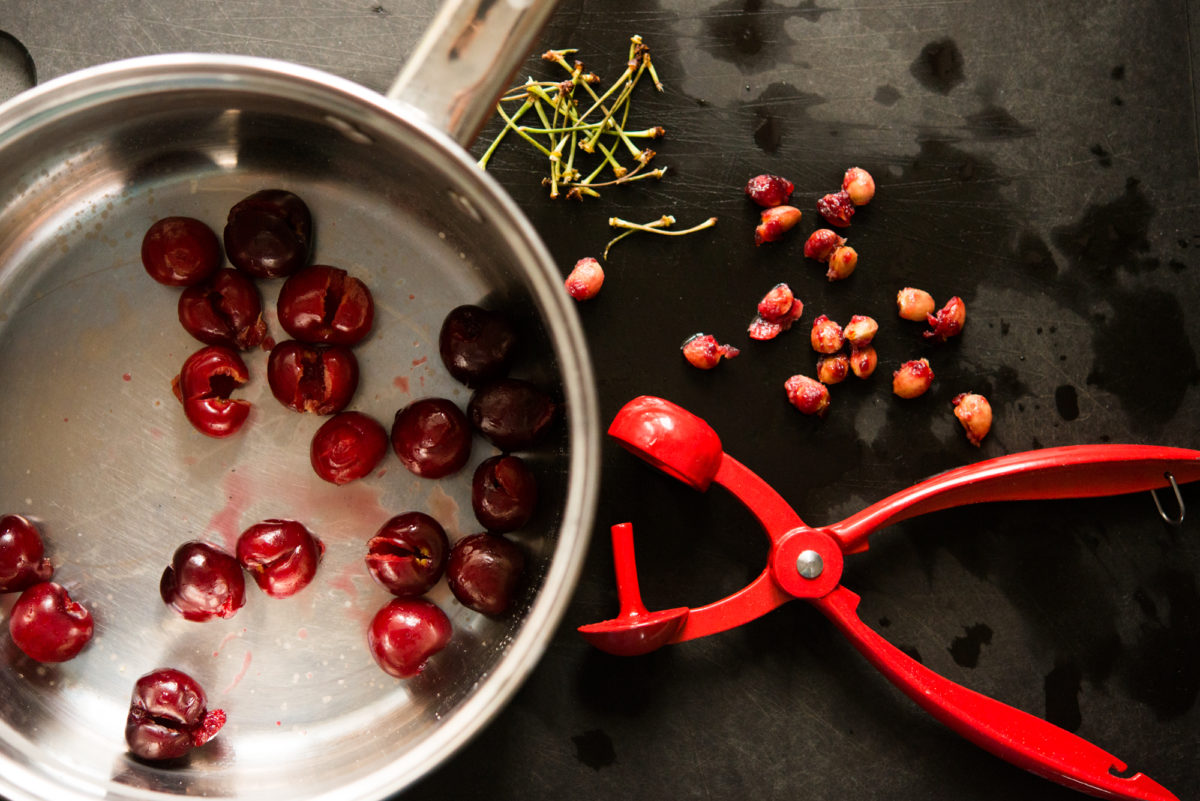 I have a cherry pitter now, but before I did, I used to use a chopstick. Basically, put your cherry over a beer or wine bottle, then use the chopstick to push the pit out. For a tutorial, go here. It really works, I promise. Or invest in a cherry pitter if you like cherries. I don't love a tool that does one thing, and I've yet to find another reason to use the cherry pitter, but it does make pitting them faster. Warning: you will still get cherry juice everywhere in your kitchen, so be prepared.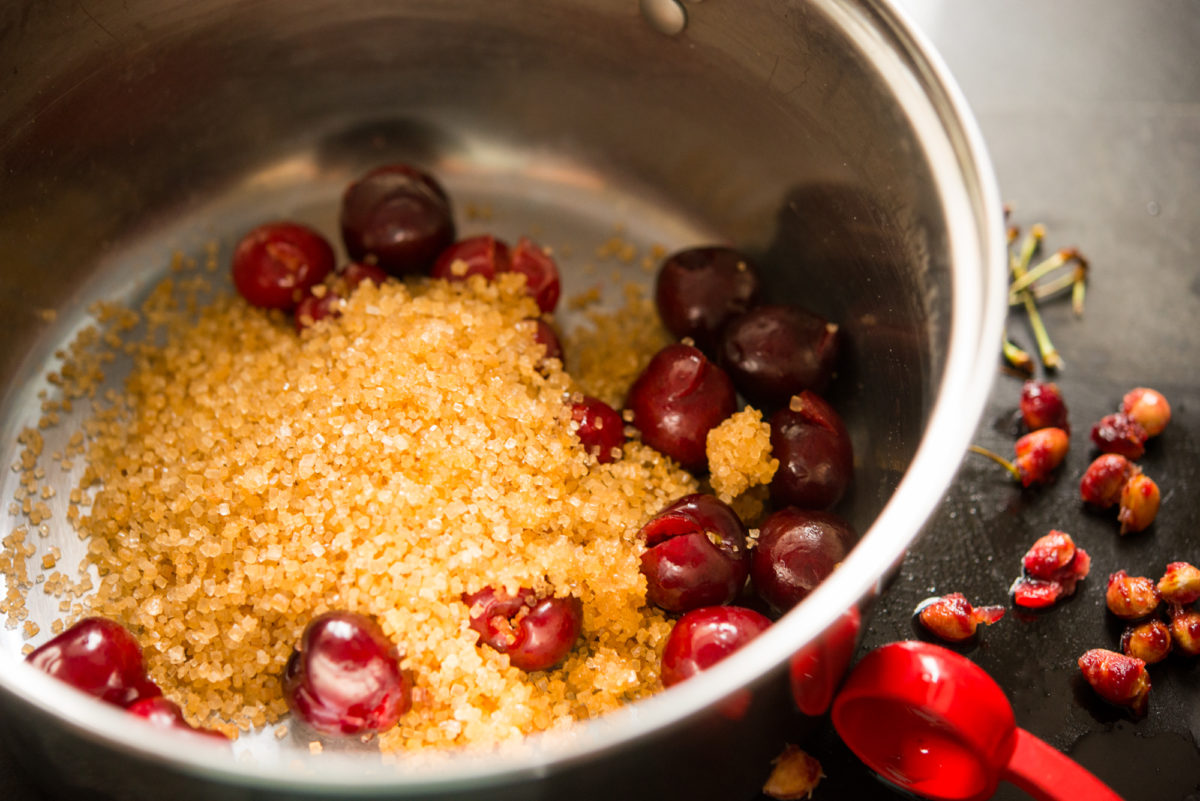 This recipe still involves sugar, you can control how much syrup you put in your soda, and I used turbinado sugar (less refined.) Basically, you're going to make your own syrup and use it to flavor your water. That's how they make soda (only without all the chemicals and crap) and it's a great way to stay hydrated through the summer – reward yourself with a glass of homemade soda!
Think about all the possibilities: blueberry soda, strawberry soda, orange soda, a combo of all of the above…the delicious summer drinks are ENDLESS. Recipe is below, and look for more to come this summer!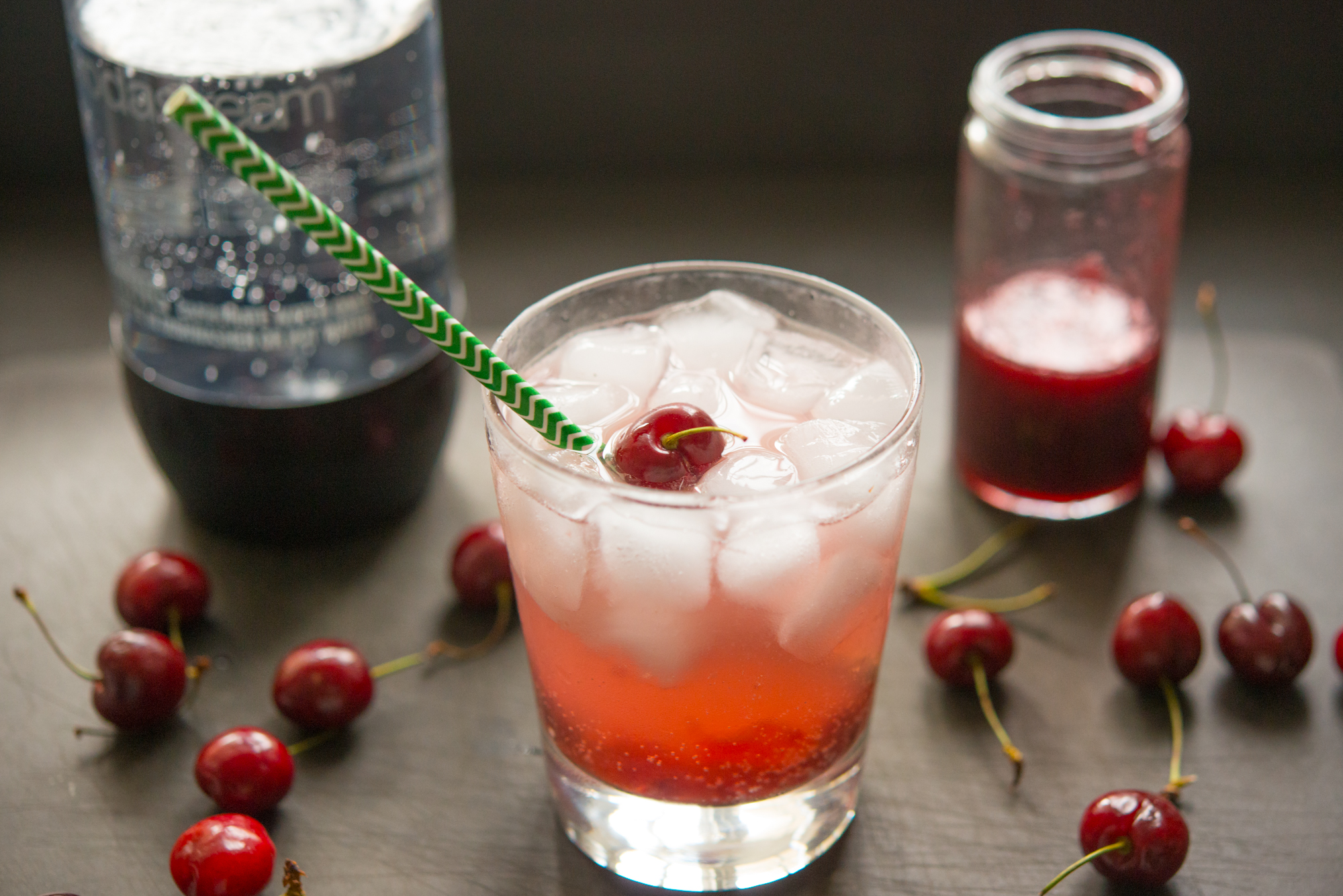 Type: Sipping Slowly
Author: Jennie
Difficulty: Intermediate
Prep Time: 15 minutes
Cook Time: 10 minutes
Inactive Time: 20 minutes
Servings: 6-8 Servings
Ingredients
1/2 cup sugar
1 cup water
1 cup cherries, pitted and chopped
soda water
Directions
Pit and chop your cherries.

Bring water and sugar to a boil over medium heat.

Once all the sugar is dissolved, add your cherries and mash into the water. Simmer over heat about ten minutes, until mixture gradually thickens.

Remove from heat and allow to cool to room temperature. If desired, strain, but I like the chunks of cherry!

To make soda, pour soda water over ice, then add about one tablespoon syrup and mix well. Serve ice cold!
Yum