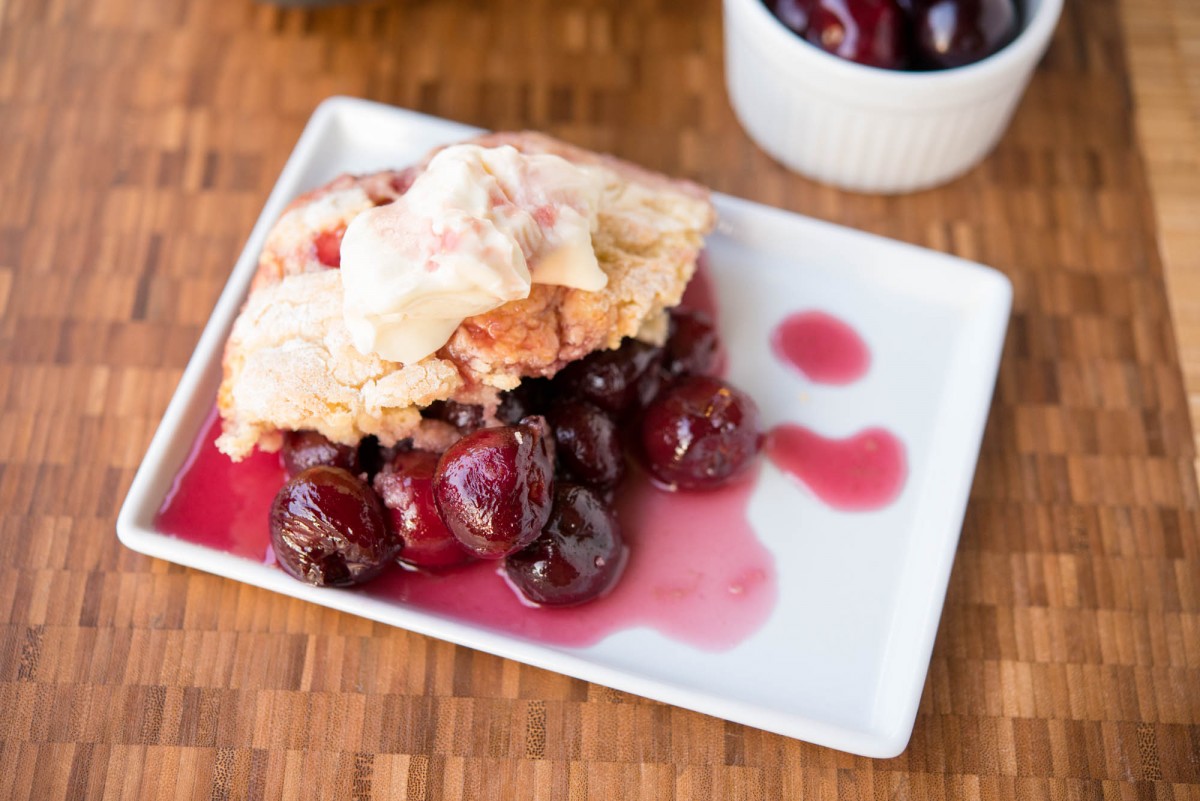 Sometimes when an idea comes into our heads, we can't stop thinking about a recipe until it's fulfilled, and on our plates and we are sharing a piece or slice of whatever we dreamed up. This month, it was cherry cobbler. I don't even know the last time I had cherry cobbler, but I saw cherries at the store and thought, This is it, I need cobbler. It took a while for us to get ourselves together enough to attempt to make this dessert, but finally we did and I am so glad we did because you guys, this is delicious.
So, first of all, you're probably wondering how to pit two pounds of cherries. I was wondering how we'd do this too. I'd seen the video below on Instagram, but I wasn't sure if it was going to work or not. But Corelyn found each of us a chopstick, and I found each of us a bottle, and we hoped for the best.
I am here to tell you that this is definitely a good idea and it will definitely work. It takes a bit of elbow grease, and Corelyn discovered that if you poke a hole in the top of the cherry first, and then flip the cherry and push the pit out that way it usually works better. Also, we're here to tell you that the skinny end of the chopstick worked better for us, but you do what you think makes sense. Warning: you will get cherry juice all over your hands, and probably your apron, face, cabinets, fellow cherry-pitter, and counters.
Now, onto the recipe. We recently received the King Arthur Flour's Baker Companion, and we are in love. When I looked up cobbler, I ended up reading the entire chapter on Buckles, Cobblers, and Crisps. We learned a lot (like how a crisp doesn't contain oats but a crumble does) and also discovered that there are many types of cobbler: cake crust, pie crust, and biscuit crust. The southern gal thought (quite correctly) that we should do the biscuit crust, so away we went.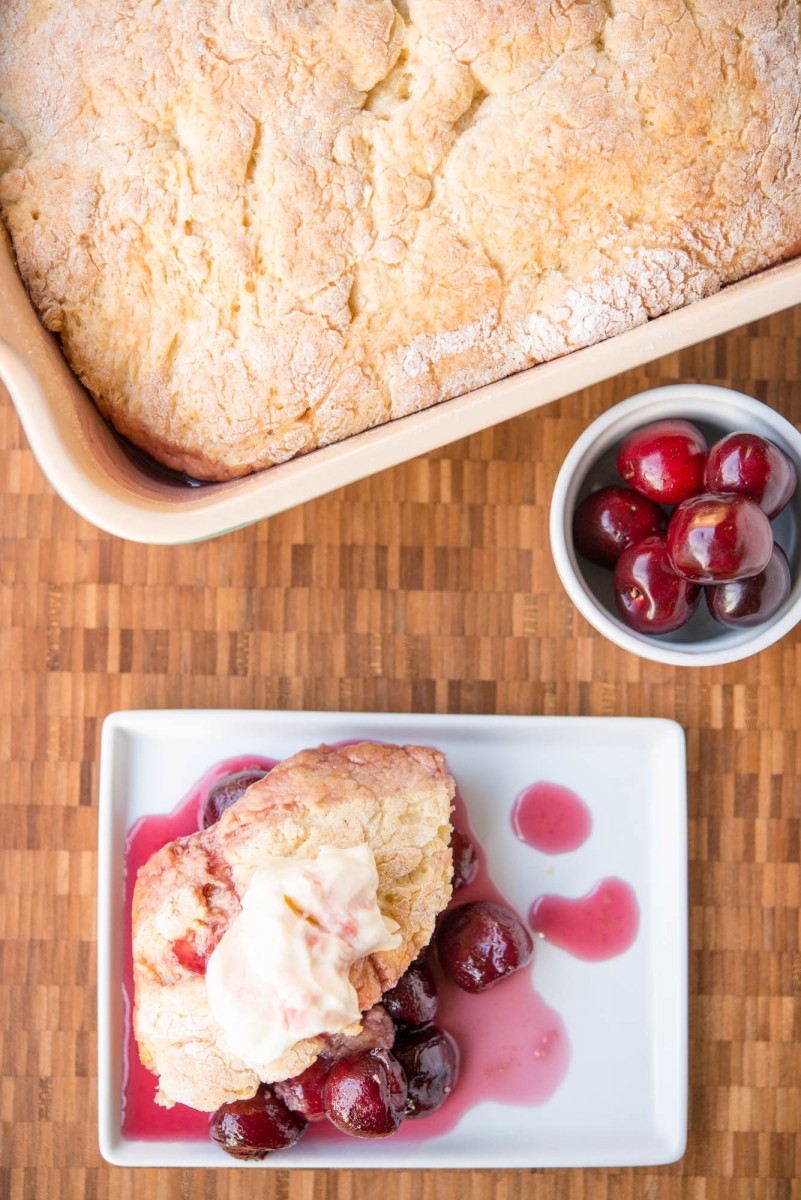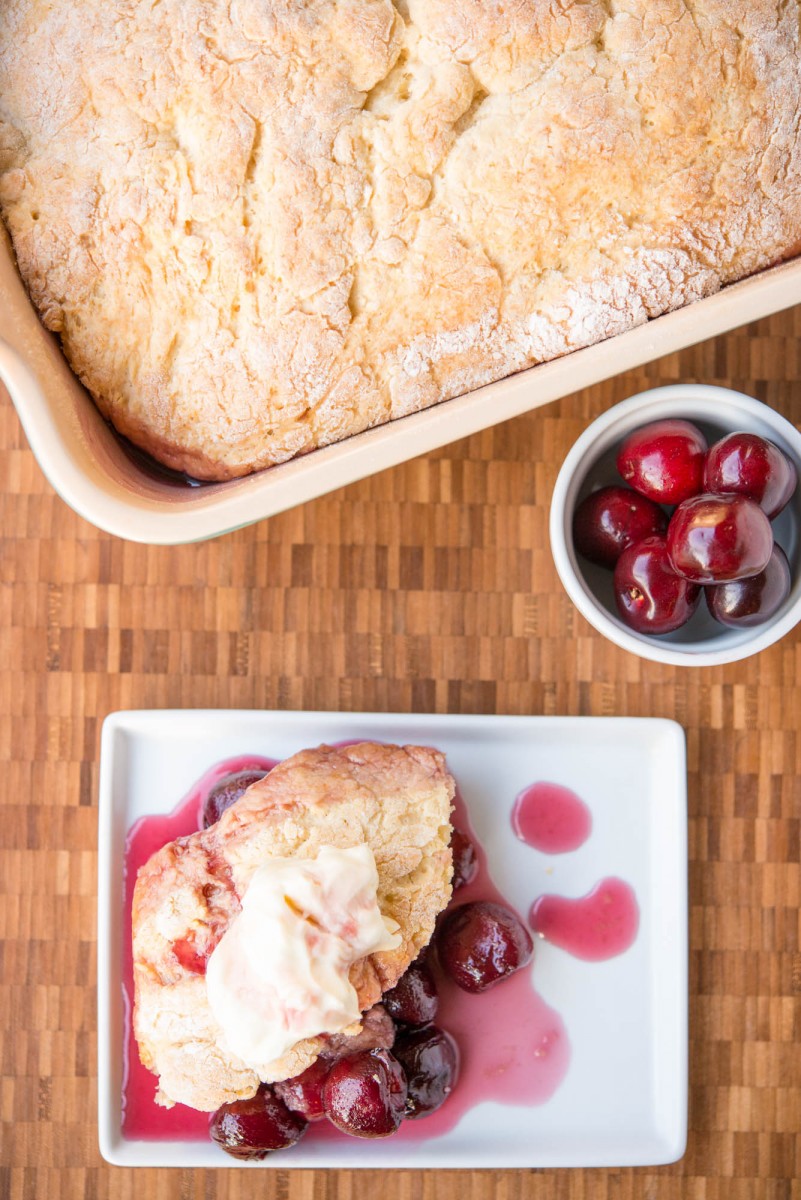 You can find the full recipe here – with a few edits from the original recipe.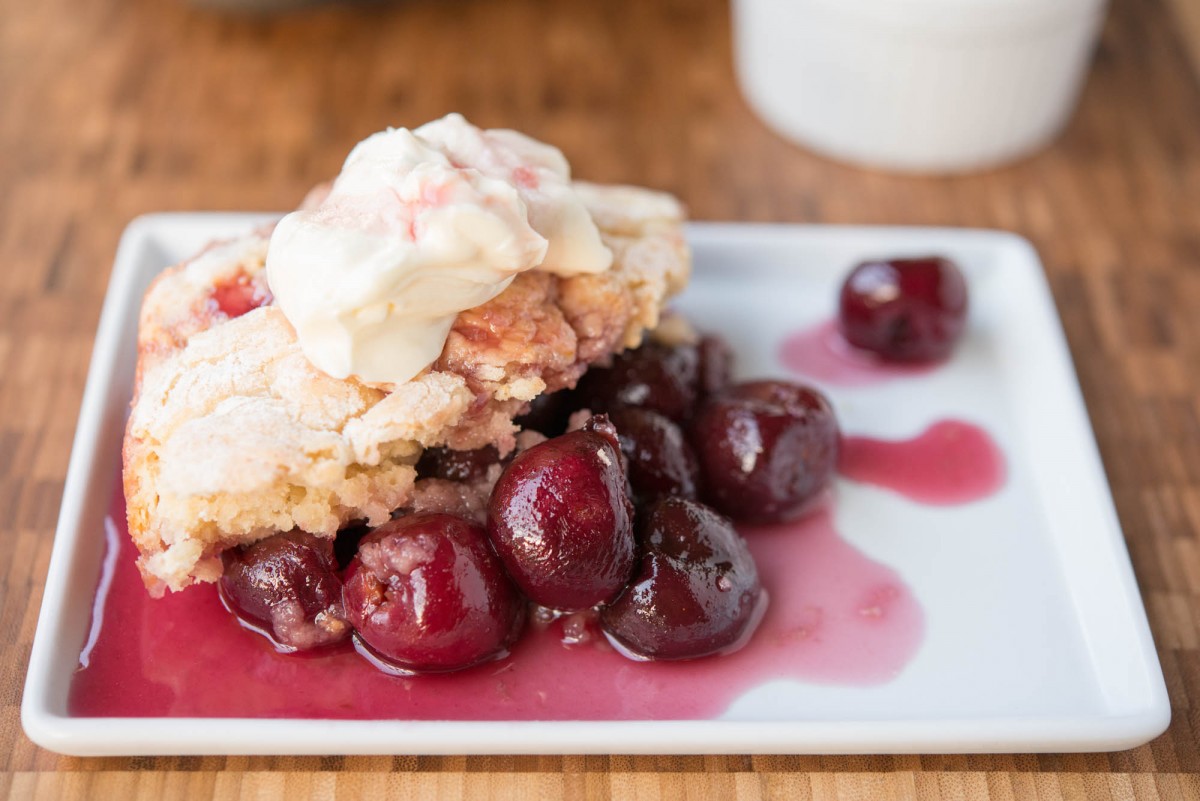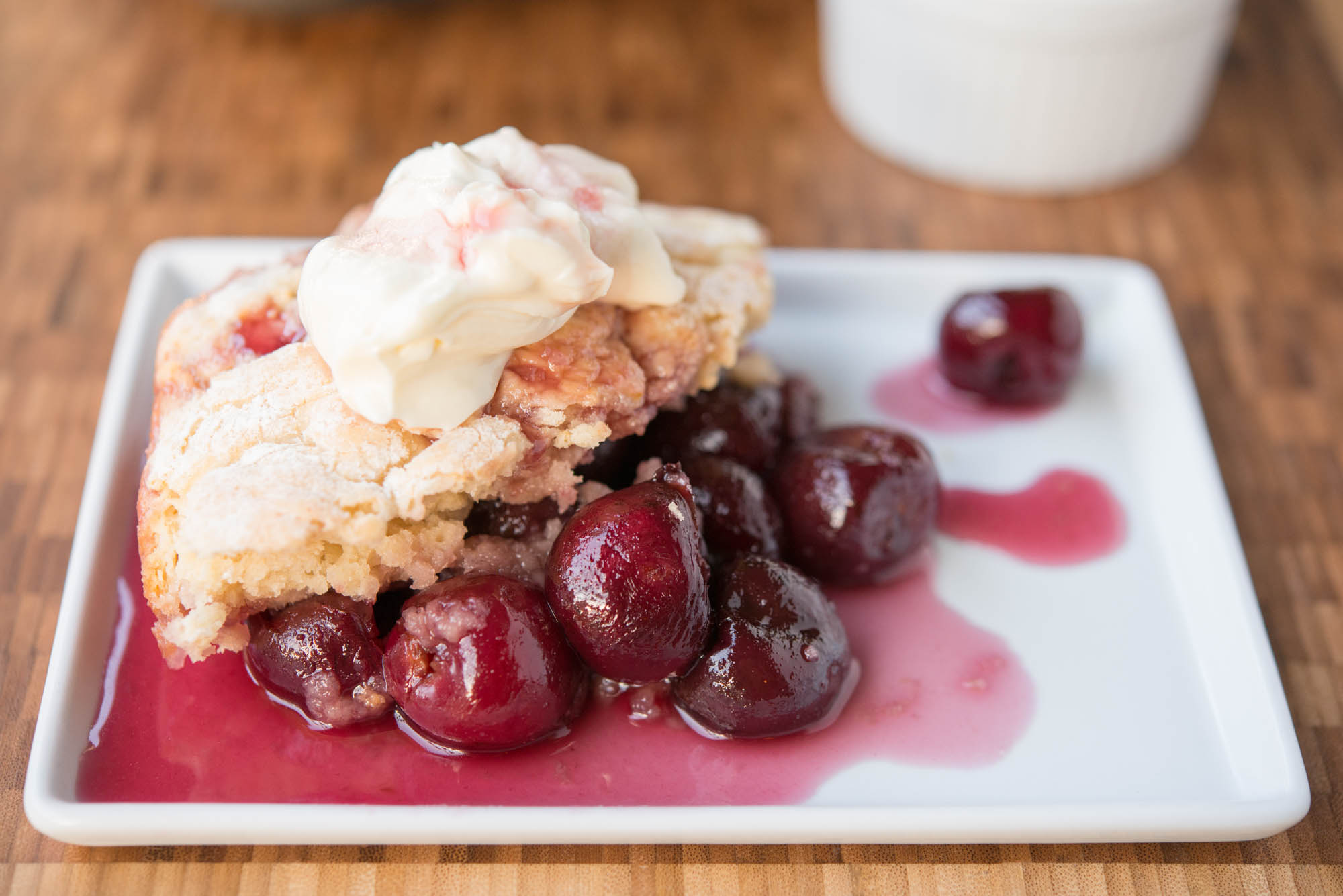 We served ours with a dollop of mascarpone, but you can serve yours with whipped cream or ice cream – whatever feels right in your heart.
Happy cherry season, you guys! What kind of dessert will you be making with them? Let us know what your fave cherry recipe is – we're always looking for new ones!
[addtoany]
Yum