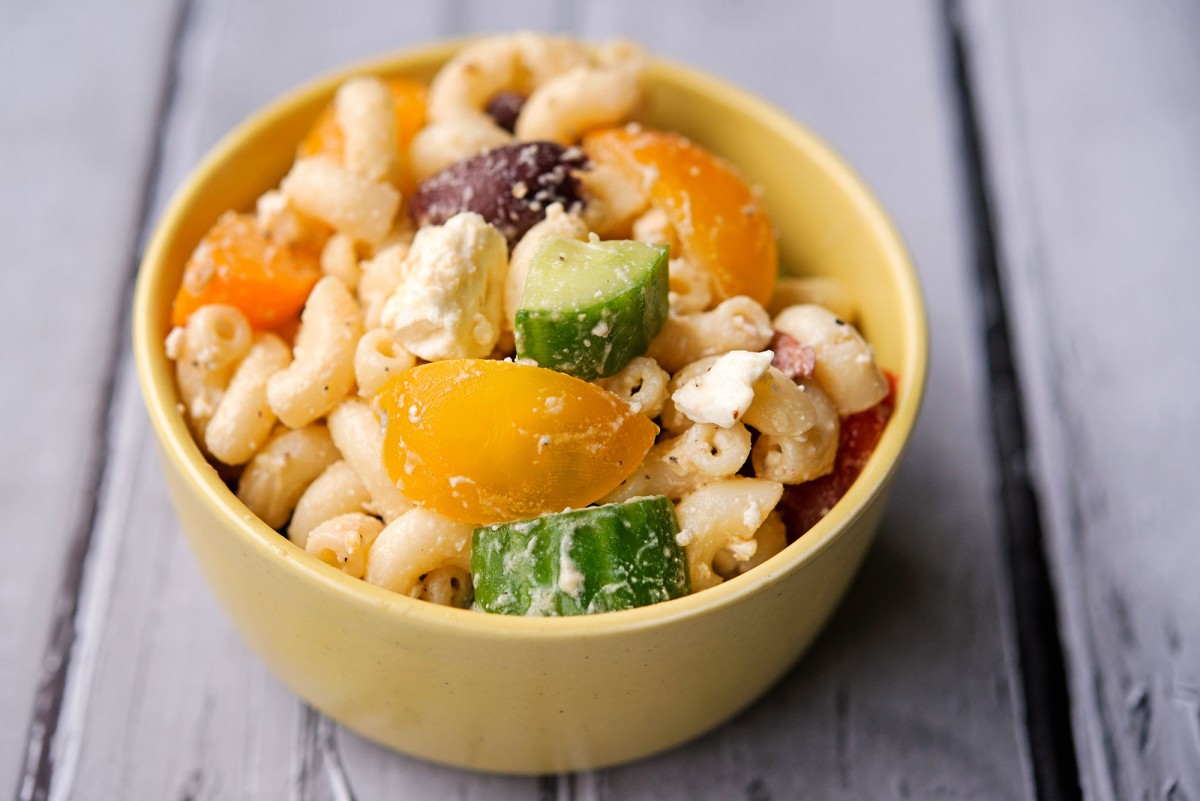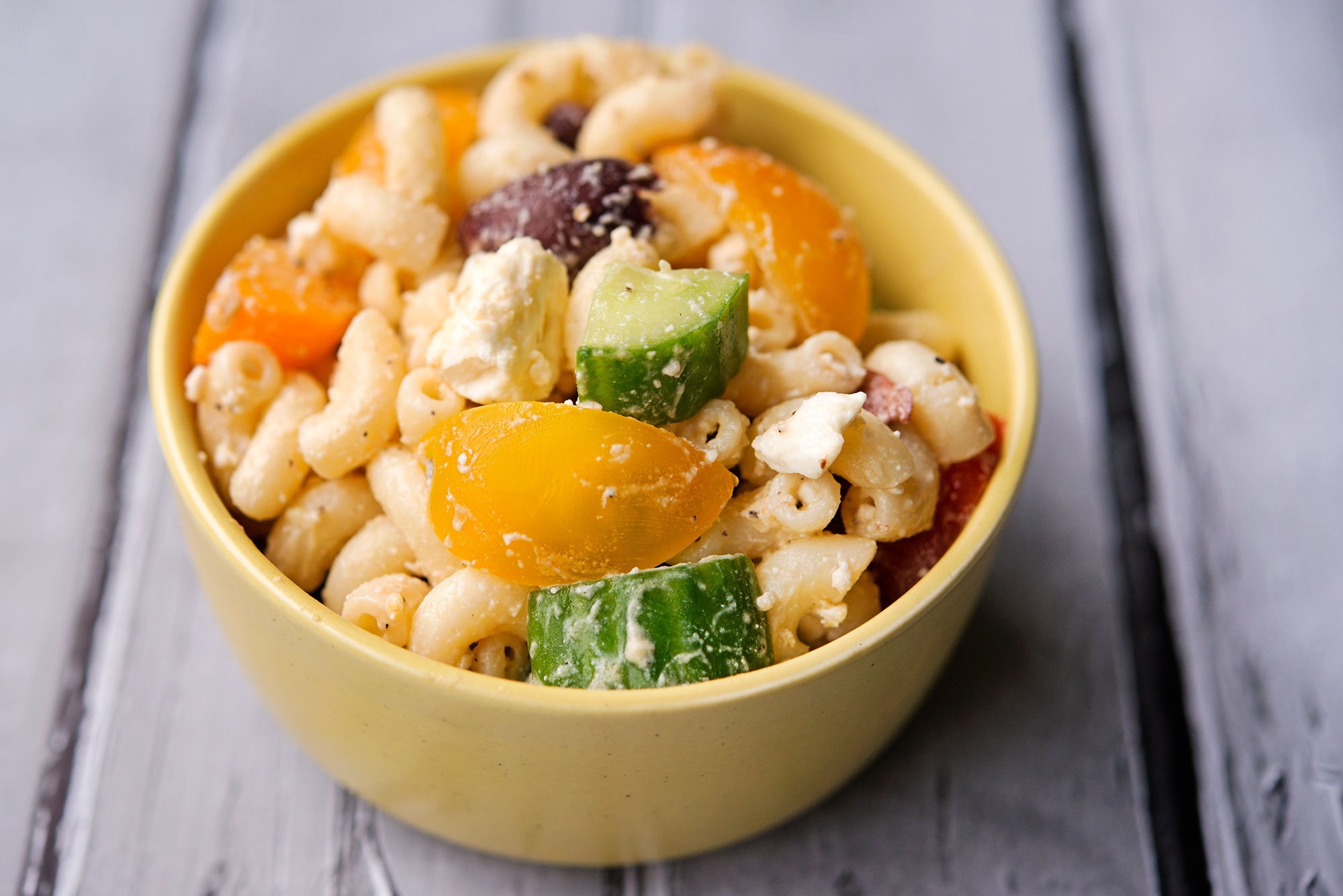 OK, so everyone has a meat they grill up (if they're not a vegetarian) and that is there go-to, so I didn't want to spend this week giving you a bunch of meat recipes. You got that down – burgs, dogs, etc. But I do want to introduce you to this Mac Salad that literally made me put feta on everything for a good three weeks.
Guys, why don't we put feta on more things?! Like, everything. The key to this recipe is you add the feta when the pasta is still warm, and it melts into it making it creamy and magical. I don't know why I hadn't thought of this sooner, but I was basically impatient making this salad and so I added feta when the pasta was still warm and happiness was born.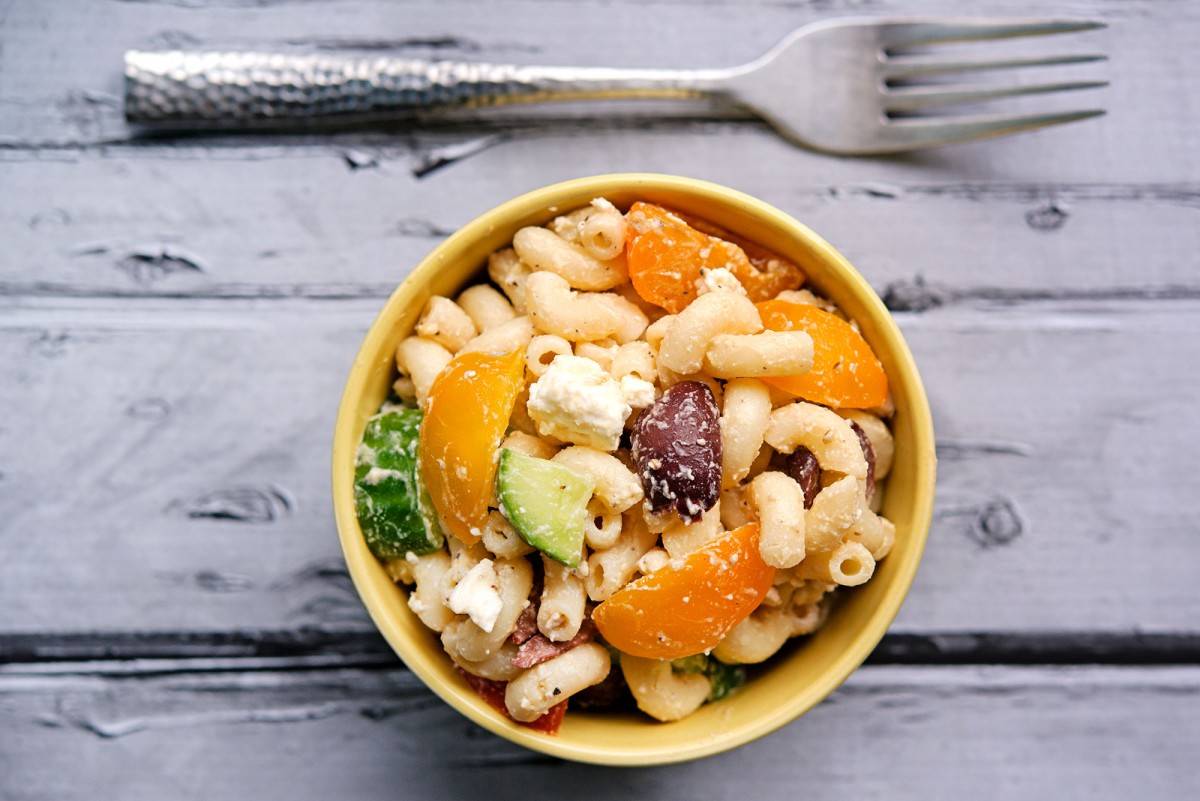 The full recipe is here for you to enjoy. It's basically tomatoes, cucumber, olives, feta, and a tangy vinegar. Mediterranean in a salad. It's great cold or room temperature, and it's great as a side to a burger, or directly on top of your hot dog. I know, it sounds weird, but trust me. Don't like olives? Up the cukes and the tomatoes, and then maybe add some more cheese, because why not?
Make sure to use a short macaroni so that it's about the same size as your ingredients, and makes it easier to eat off of a paper plate – I recommend elbows!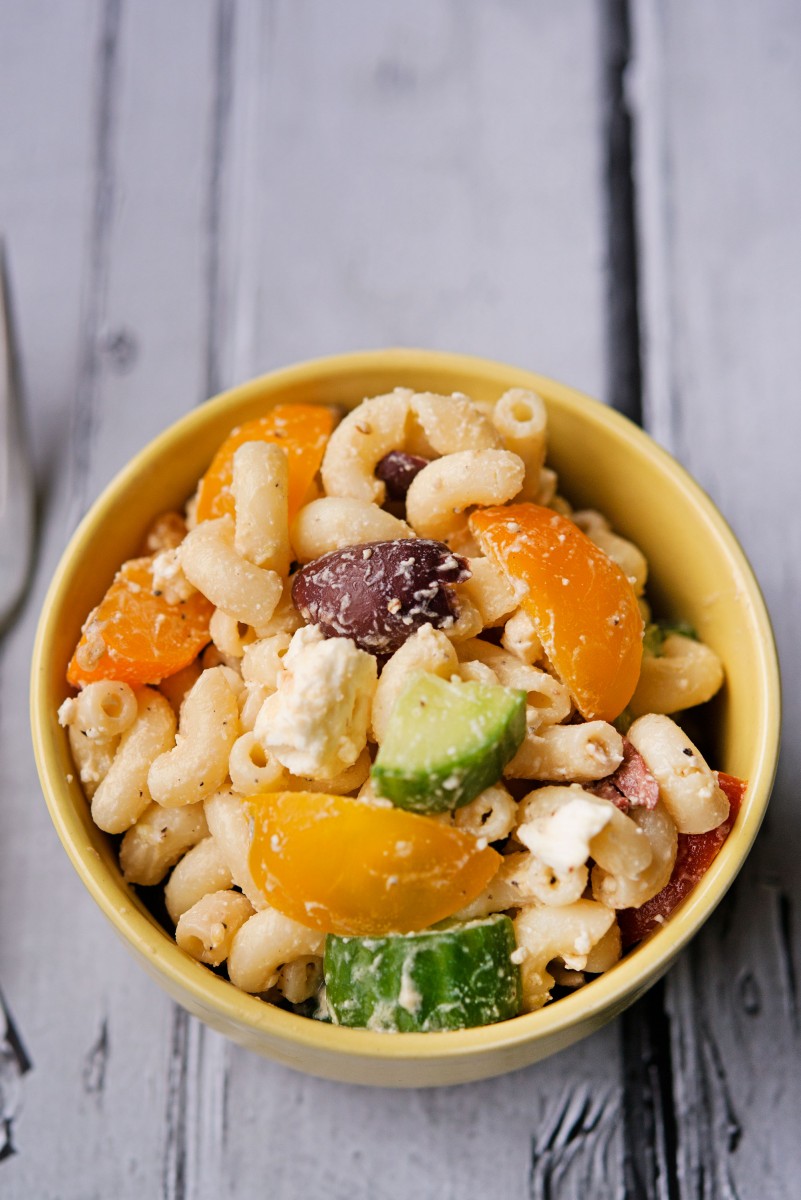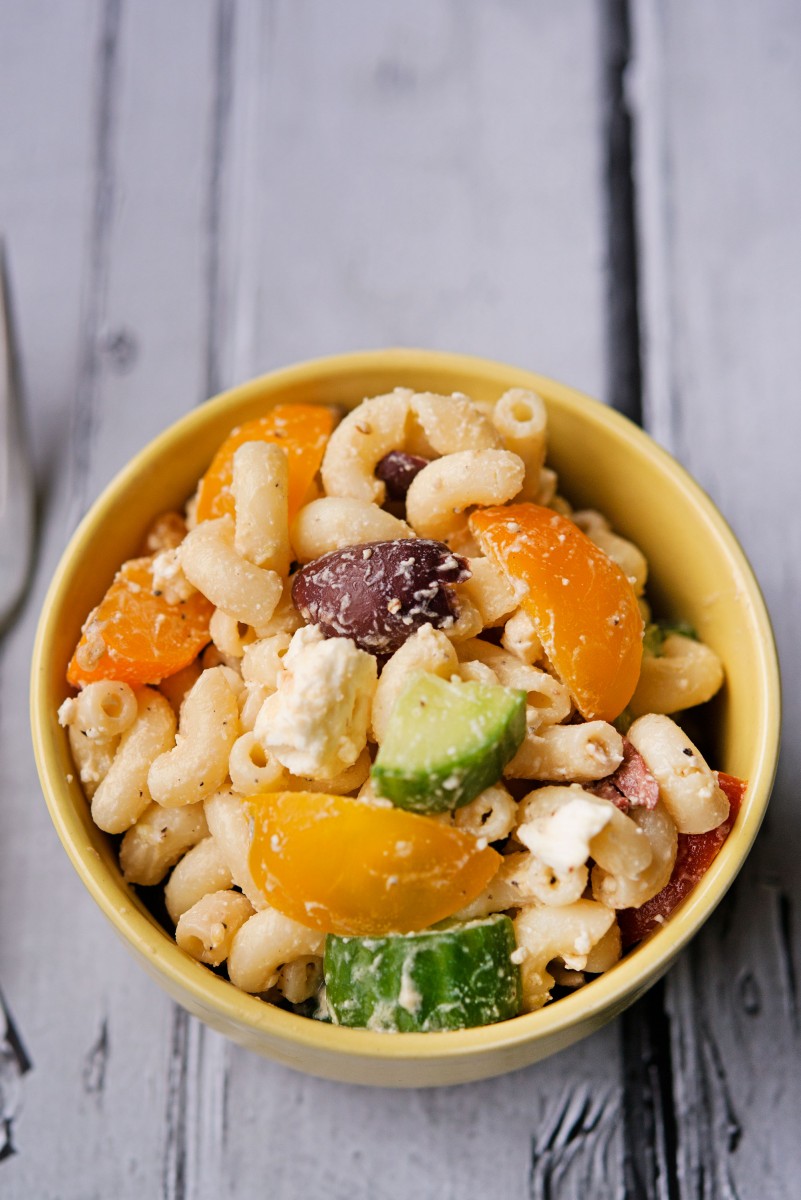 If Mac Salad isn't your thing, I've have another recipe up tomorrow that's paleo and a little…sweeter than this one. What's your go-to BBQ dish?!
[addtoany]
Yum