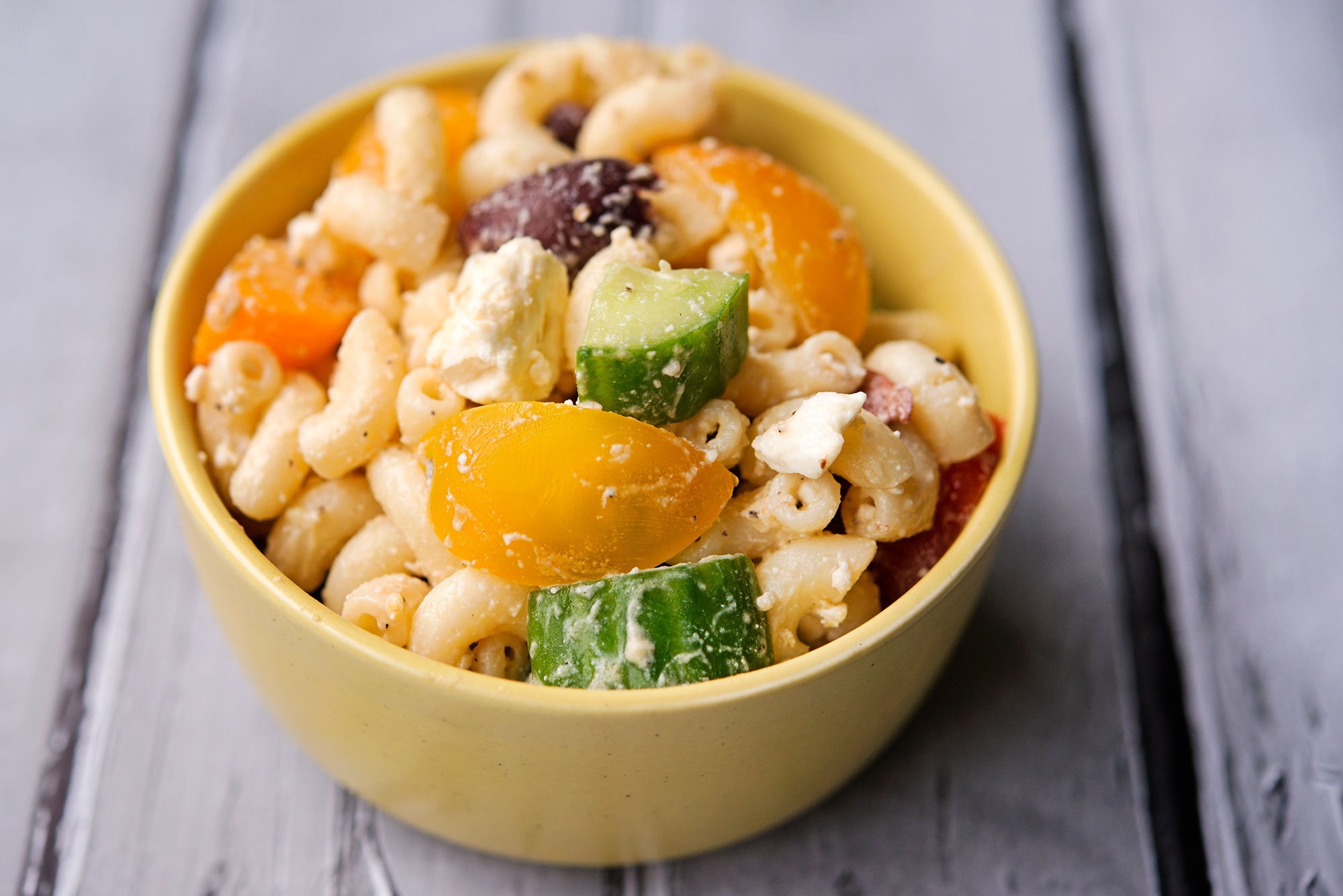 Type: On The Side
Author: Jennie
Difficulty: Easy
Prep Time: 15 minutes
Cook Time: 10 minutes
Servings: 12-16
Summary
This macaroni salad is the perfect bbq side - creamy from the feta, tangy from the vinegar, and full of tomatoes, cucumber, and olives!
Ingredients
1 pound elbows
2 cup cherry tomatoes, halved
2 cup chopped cucumber
1 jar kalamata olives, halved
8 ounce feta, crumbled
1/2 cup red wine vinegar
1 lemon, juice
1/2 cup olive oil
s/p to taste
Directions
Boil macaroni according to the package directions. I prefer elbows, but use what you feel in your heart.
While water is boiling, chop tomatoes, cucumber, and olives. Crumble your feta.
Drain your macaroni, then add half your olive oil. Allow the macaroni to cool about fifteen minutes, then add your feta. Then, stick in fridge until room-temperature.
Add your veggies, red wine vinegar, lemon juice, and remaining olive oil. Salt and pepper to taste. Keep in the fridge until you're ready to serve!
Yum