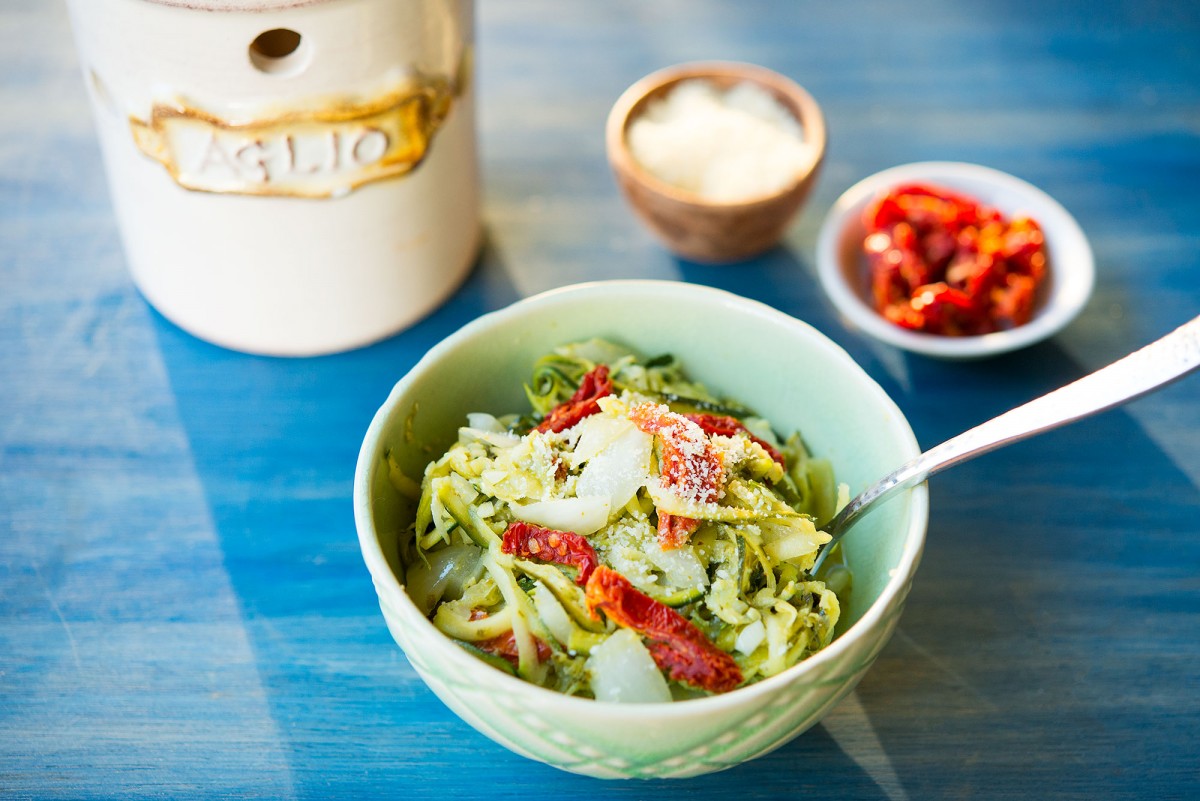 What could be better than a recipe that doesn't keep you in the hot summer kitchen for very long and uses a vegetable that there is no shortage of in the summer months?  Zucchini noodles will definitely be one of our go to summer dishes – it's gluten free, it's easy, and it's delicious.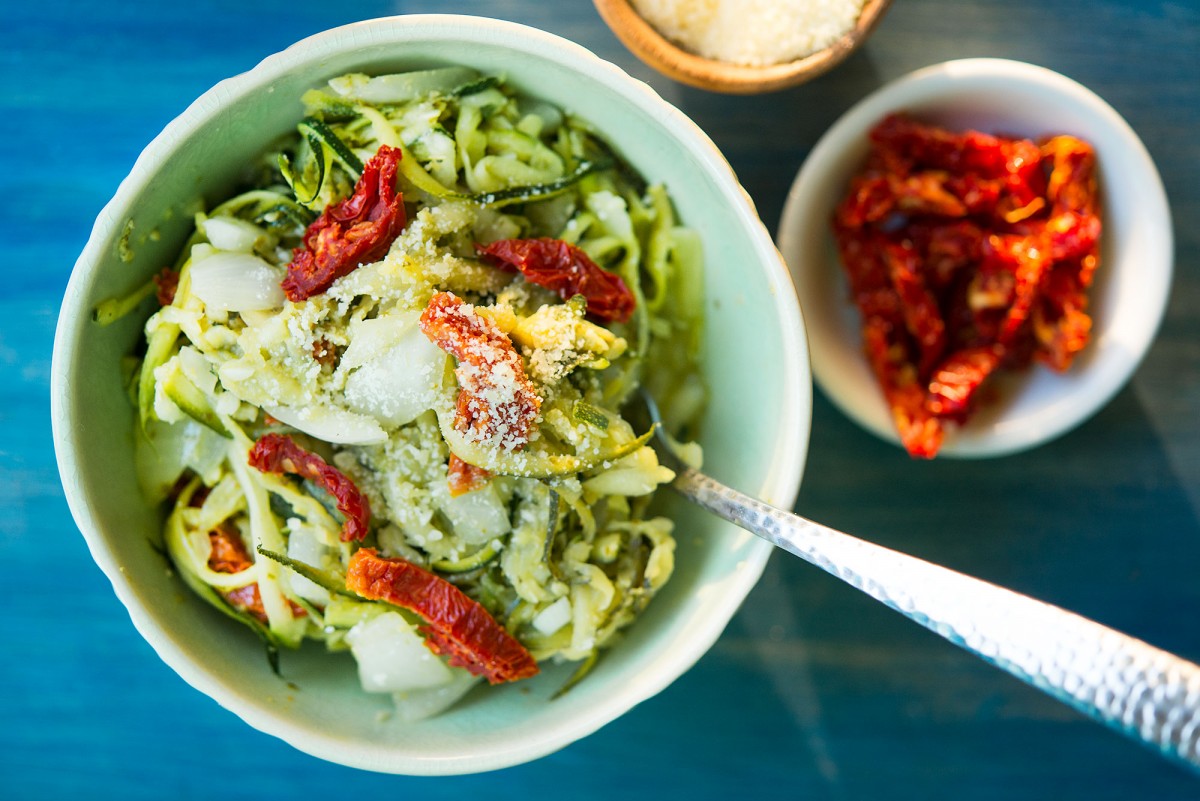 This dish has the versatility to be eaten hot or cold and made with whatever ingredients we have handy in the GMS kitchen. Since we didn't have a mandolin handy, we used a regular cheese grater to shred the zucchini lengthwise.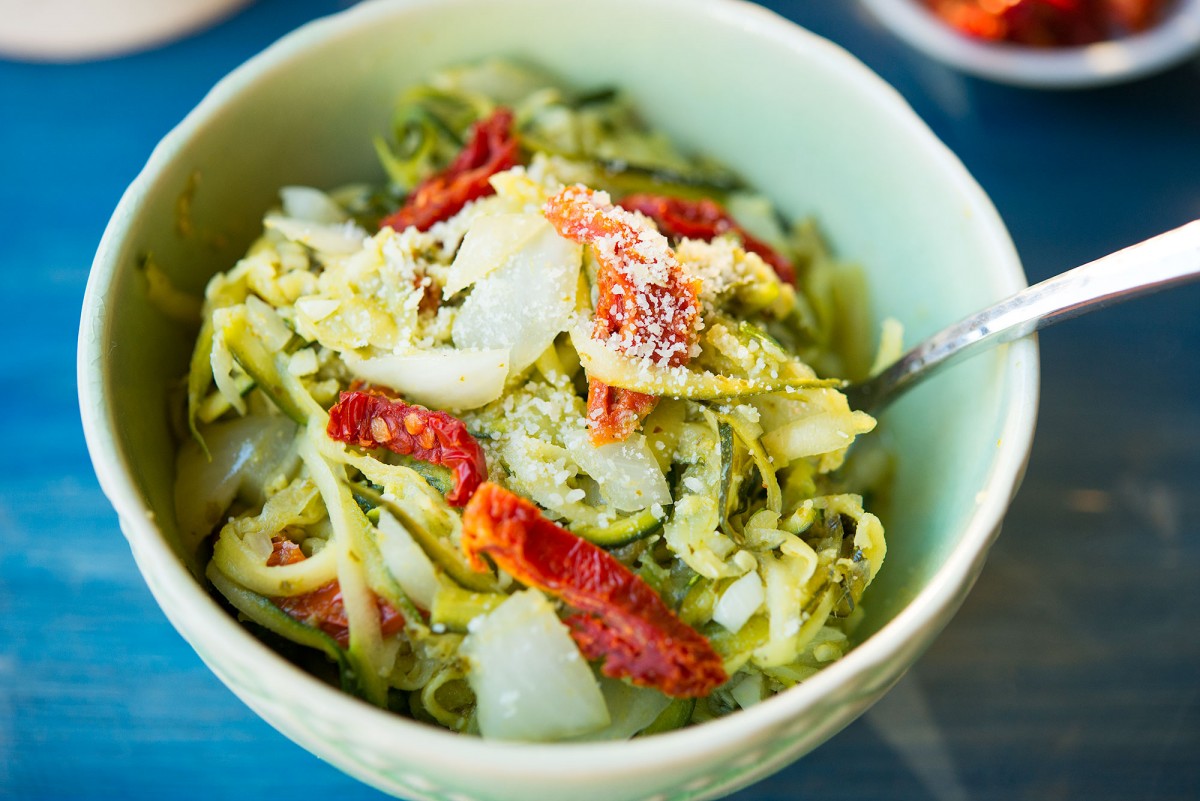 Then, we heated them in our wok for a few minutes in a smidge of olive oil, along with onions, sundried tomatoes, garlic, and Trader Joe's pesto, along with salt and pepper to round out this delectable dish. The possibilities are endless, though – feel free to add any veggies you want and use red sauce, white sauce, lemon sauce…you get the idea.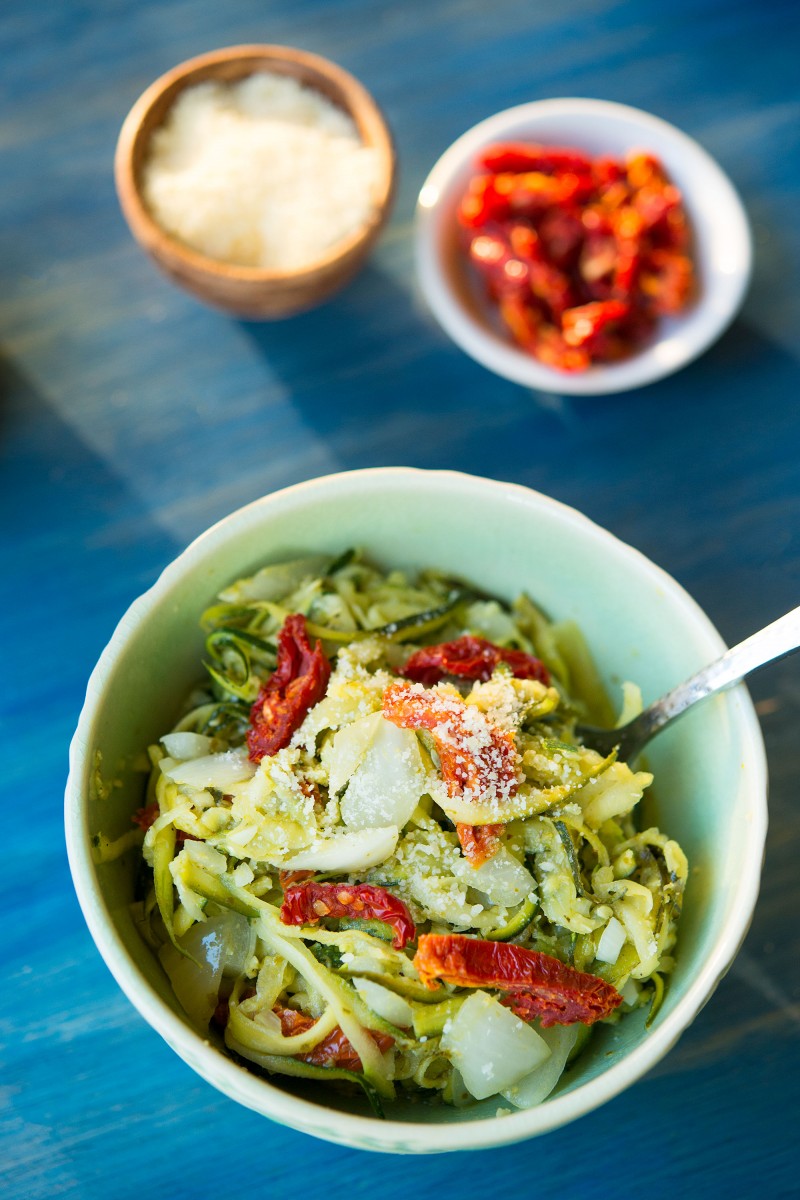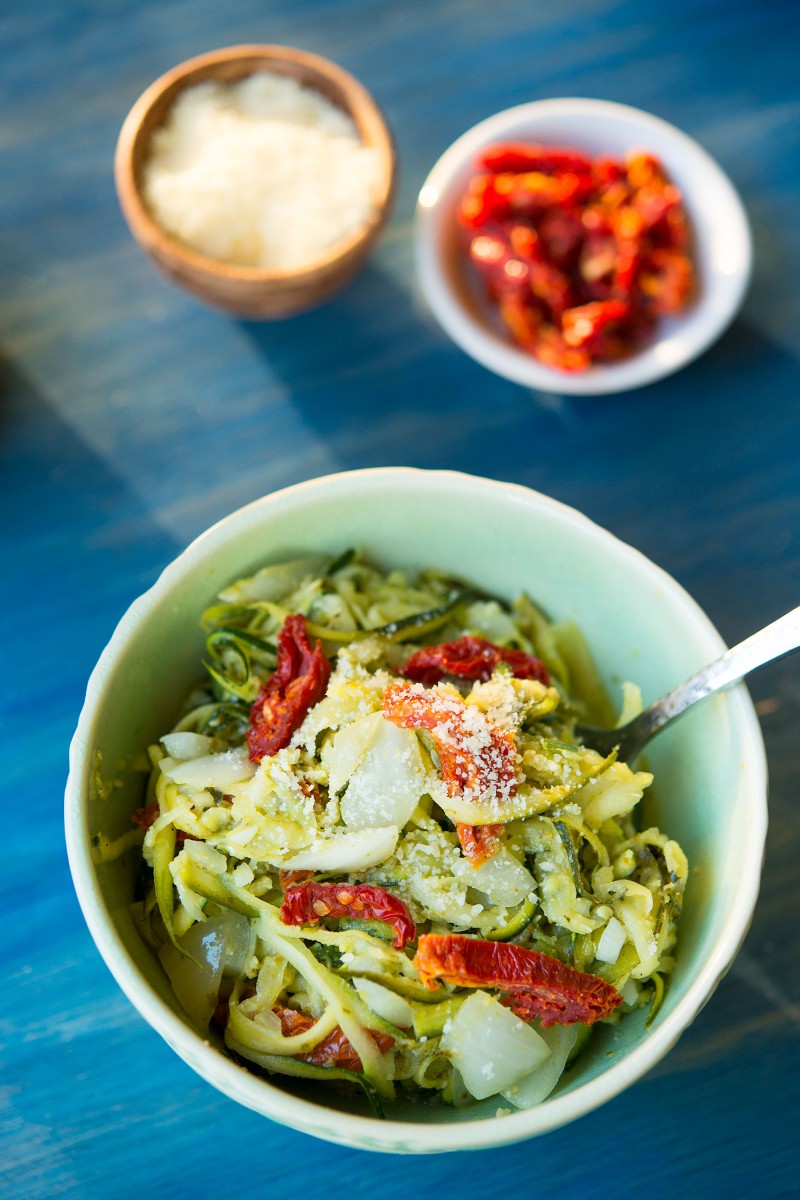 What are some of your fast favorite summer dishes that keep you out of the kitchen in these hot & sticky months?
[addtoany]
Yum