How many ways can you eat greens this summer? More ways than you think! It's not all cold salads and steamed spinach. Try a wilted green salad next time for something just a little different.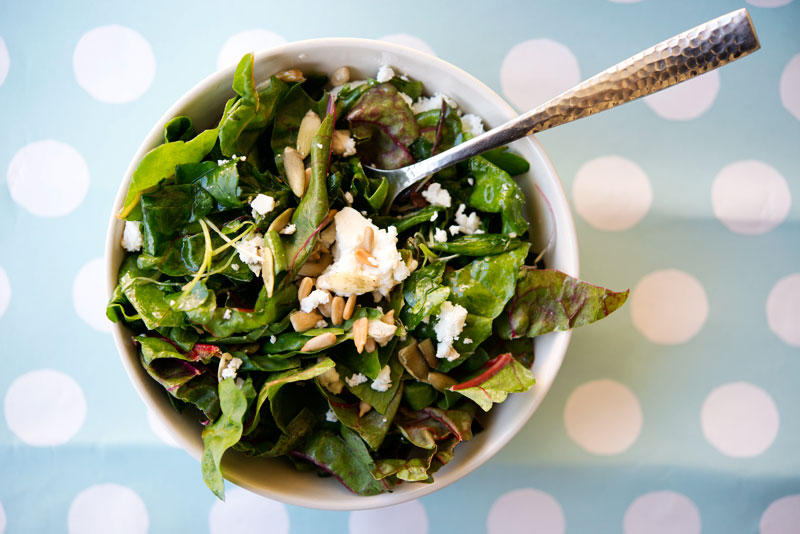 You want robust and slightly bitter greens for this salad. We opted for arugula and some rainbow chard greens, but spinach, kale or mustard greens would also do the trick!
Mix up a little oil based salad dressing. We actually adapted this steak marinade from epicurious (Thanks to a coworker for the tip!) because we wanted a little asian influence and some kick.

Heat the dressing in skillet, and then pour a small amount over your greens so they wilt just slightly. Top with your favorite salad goodies! We opted for sunflower seeds, pepitas and goat cheese. Eat this the same day, so your greens will be the perfect blend of wilted and crisp.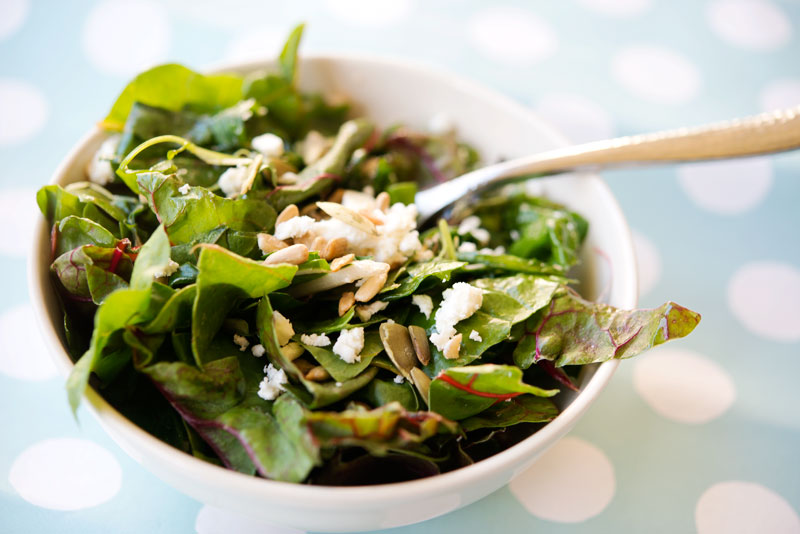 This will take you 5 minutes but make you feel like a culinary genius! 
Yum