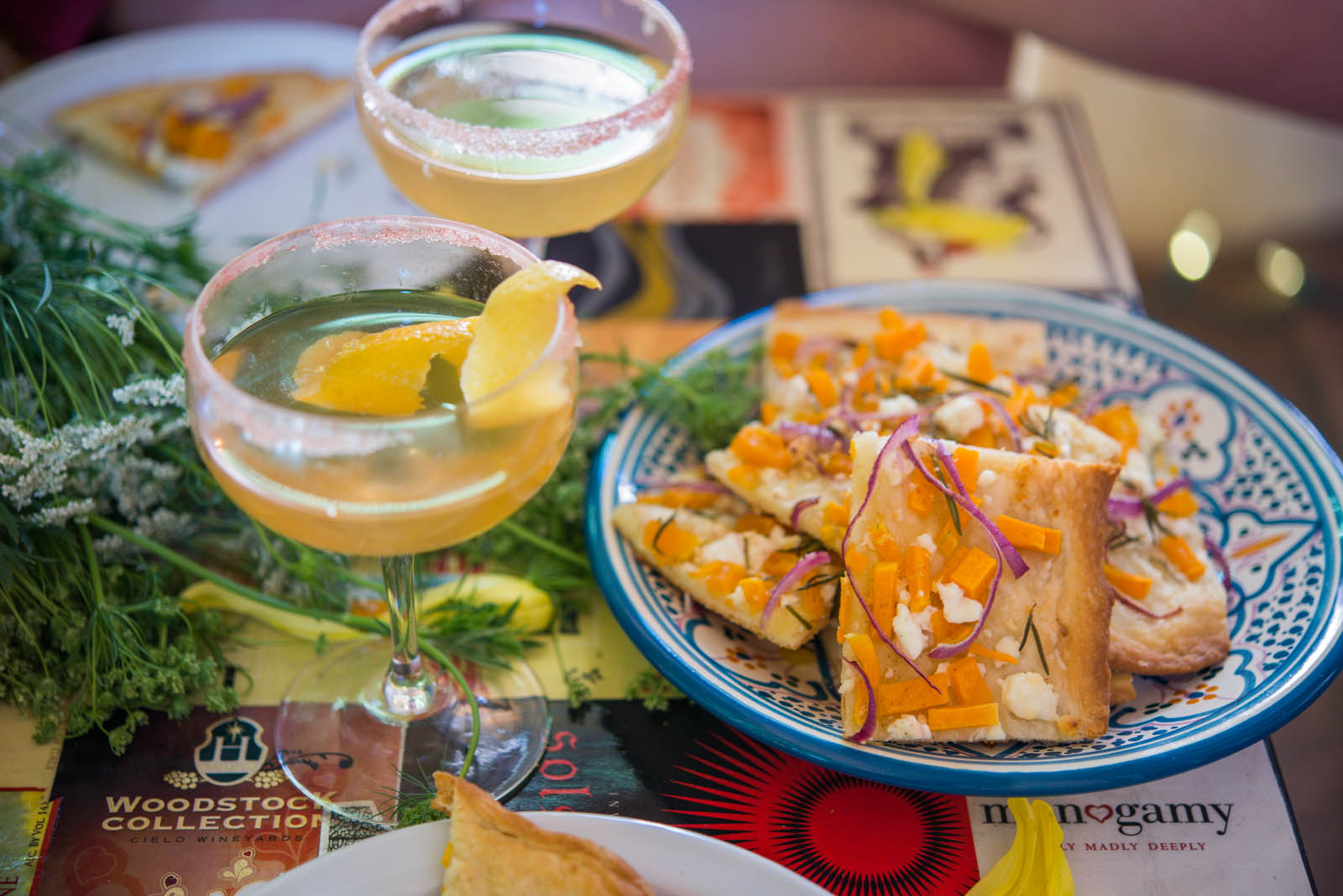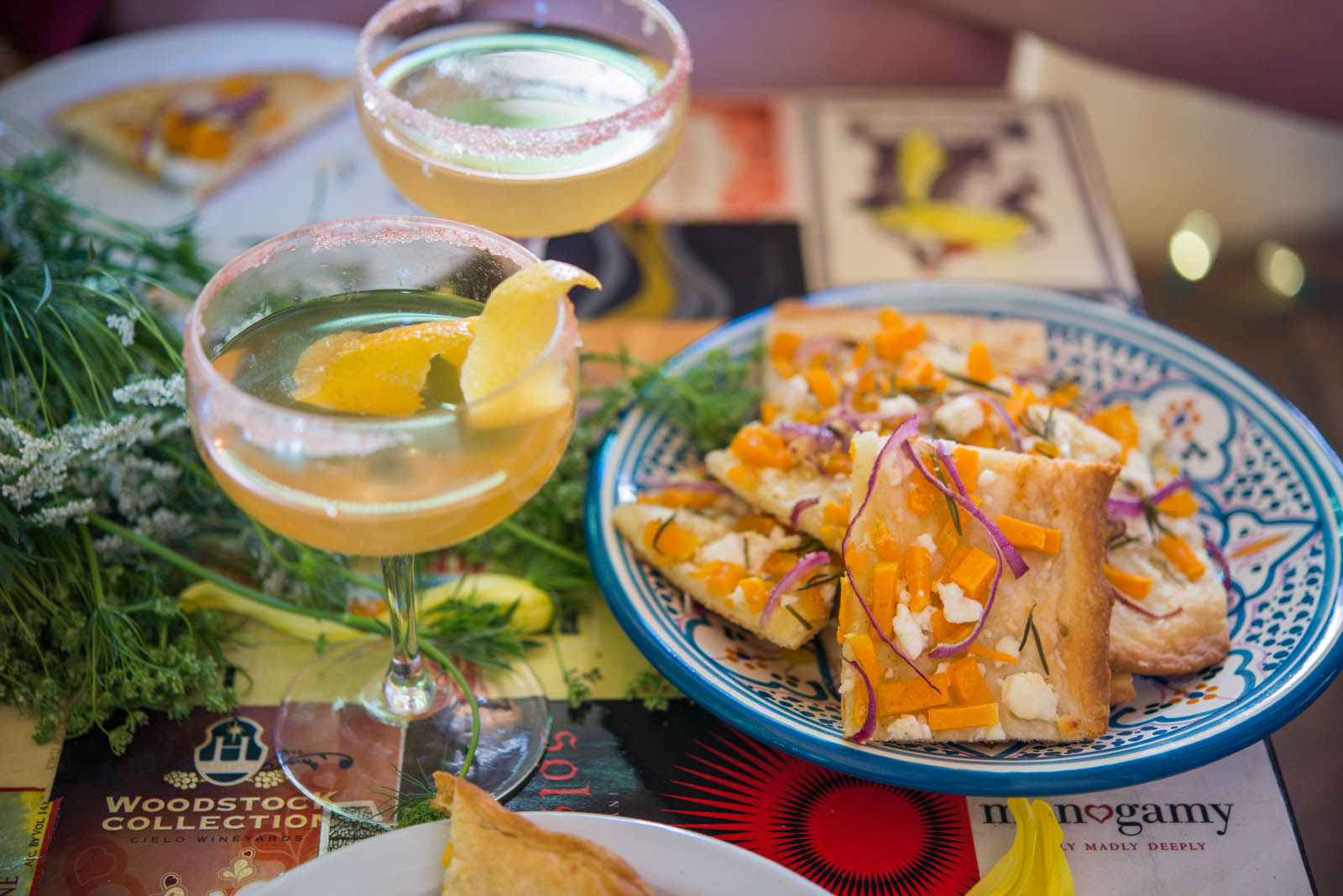 A few weeks ago, Corelyn and I had the pleasure of working with VeeV Spirits to come up with a recipe to go along with one of their signature cocktails – the Honey Comb.
We had a blast cooking, trying the cocktail out, and bringing you another recipe that's easy to whip up – and would travel great to a holiday party! An appetizer that's easily finger food, no utensils required, means you can have a cocktail in one hand and a piece of flatbread in the other.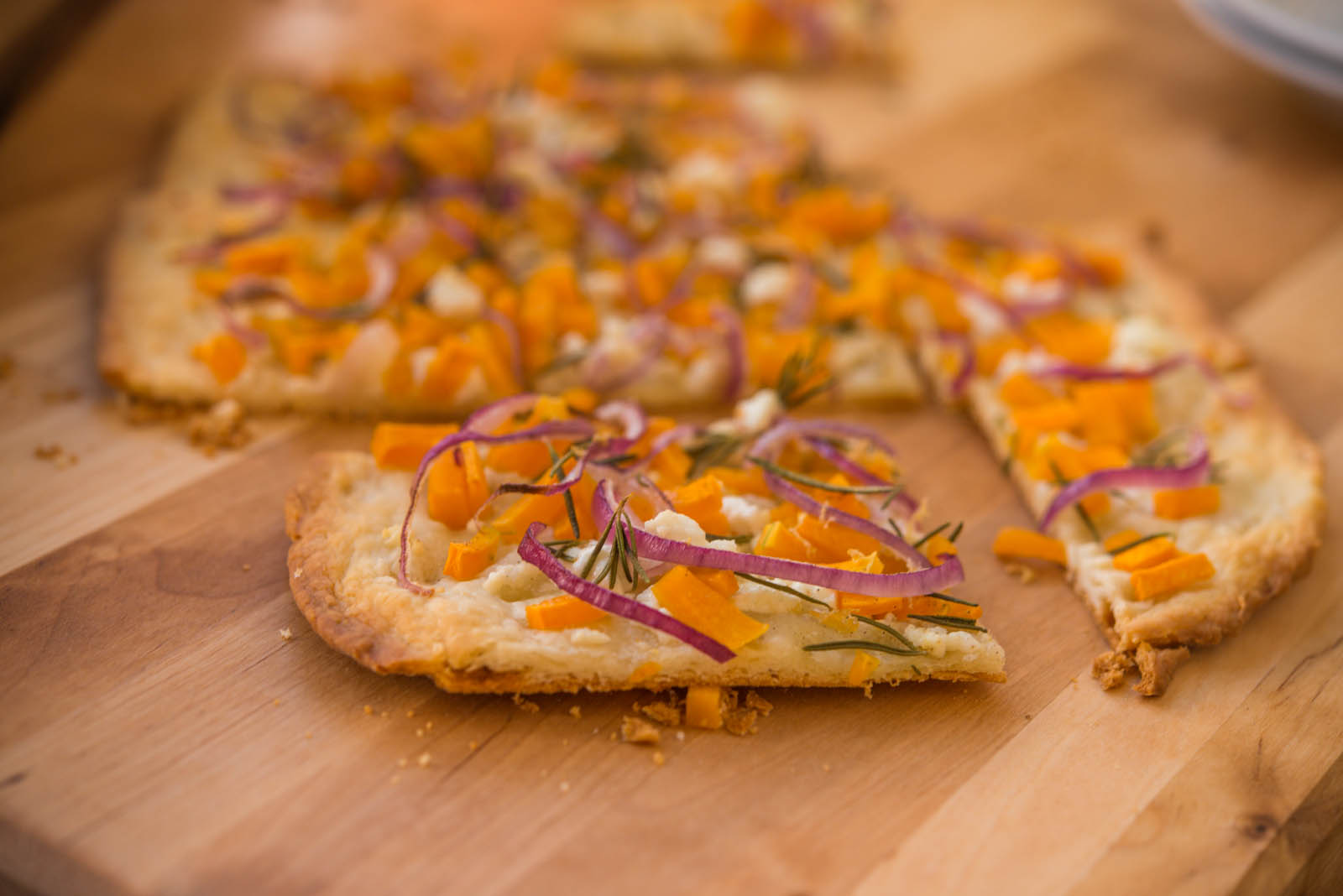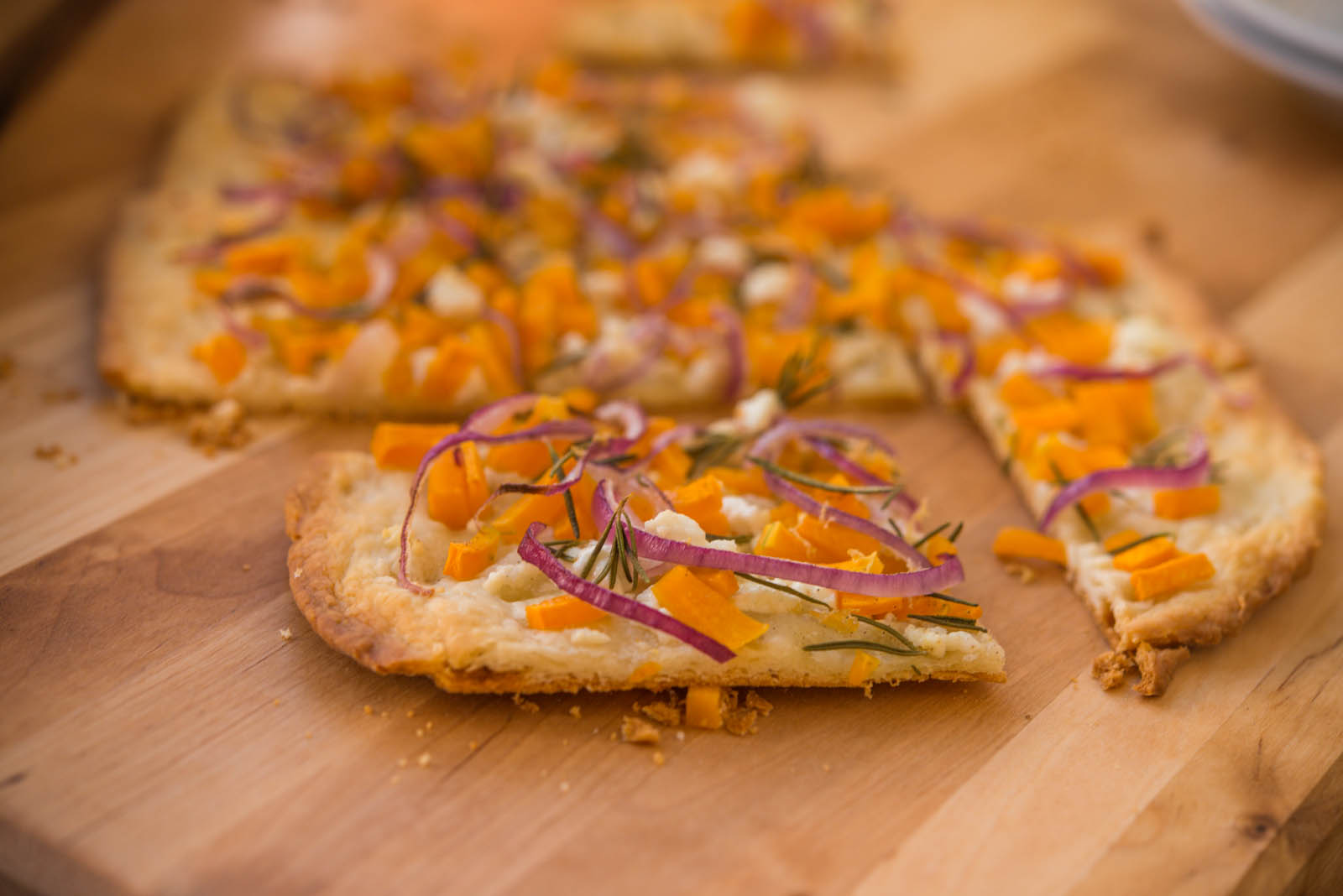 Fall Veggie Tart
Serves 6
Oven temperature: 375
Ingredients
1 cup butternut squash
1/2 cup thinly sliced red onion
4-8 oz goat cheese
1 tbsp rosemary
1 lemon, zested
s/p
Dough
1 cup flour
1/2 tbsp baking powder
3/8 tsp salt
3 tbsp butter
3/8 cup milk
Directions
1. Preheat the oven. Make dough: combine all ingredients into a bowl, and then roll into a ball. Refrigerate while you prepare the other ingredients.
2. Tiny dice (also known as brunoise) the butternut squash.
3. Thinly spice the onion.
3. Chop rosemary and zest your lemon.
4. Lay out your dough, and create a rim around the edge to catch ingredients.
5. Crumble cheese on top, followed by squash, onion, lemon zest, and rosemary.
6. Bake in the oven for 30 minutes, until golden brown.
It's as easy as that – make dough, chop veggies, lay out dough, layer with veggies, bake! And, it's colorful and will impress anyone you feed it to – a win, win. Make sure to check out VeeV's Facebook Page to get the recipe for the Honey Comb cocktail that inspired this flatbread!
[addtoany]
Yum