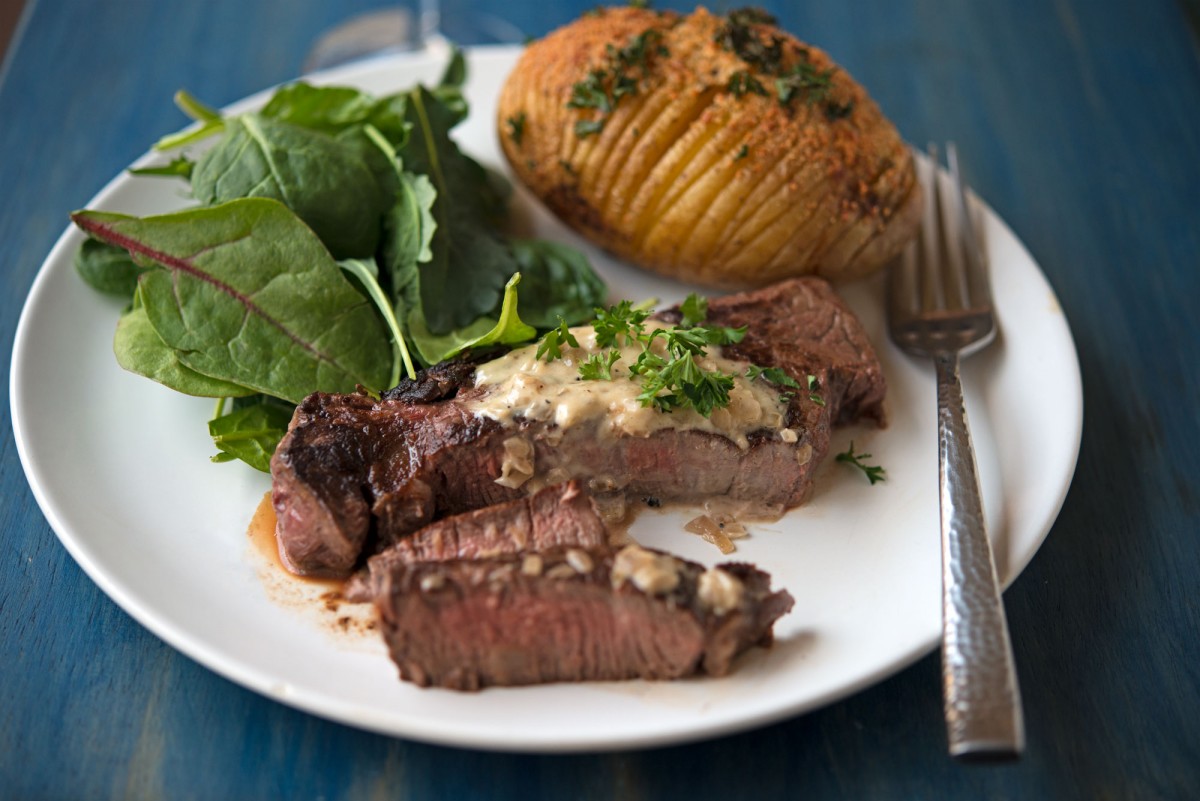 This year, we're advocating that you stay home for Valentine's Day. Especially if you're a fellow resident of Los Angeles, and you'd like to spare yourself the pricey prix fixe menu, traffic jams, and the epic hunt for affordable parking. We think there's nothing more romantic than staying home and cooking something delicious for your honey, and we'd like to suggest something classic for your night in.
You can't go wrong with steak, and this steak is just as simple as it is impressive. As usual, we turn to the Pioneer Woman when we need a hearty meal that even picky eaters will enjoy. This steak with whiskey sauce recipe comes from her first cookbook. The steak itself can be cooked in a skillet with just some butter and salt, but it's the whiskey sauce that puts this dish over the edge.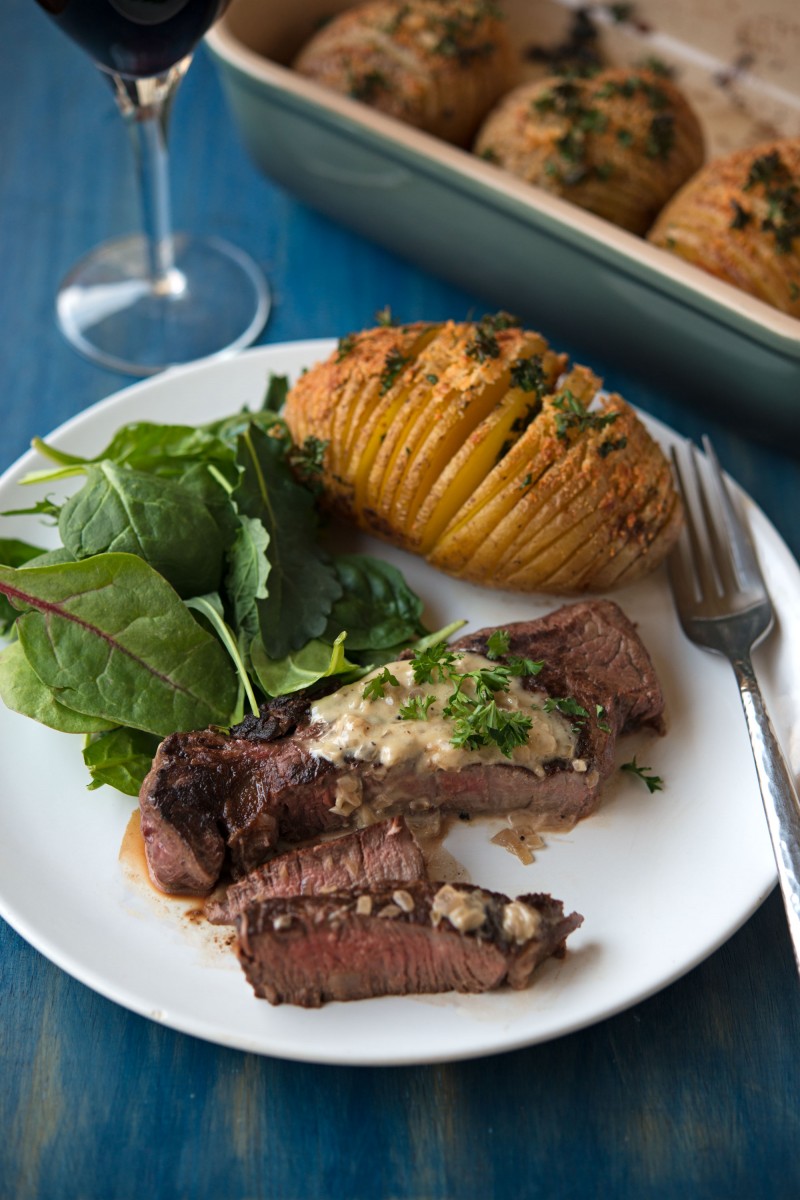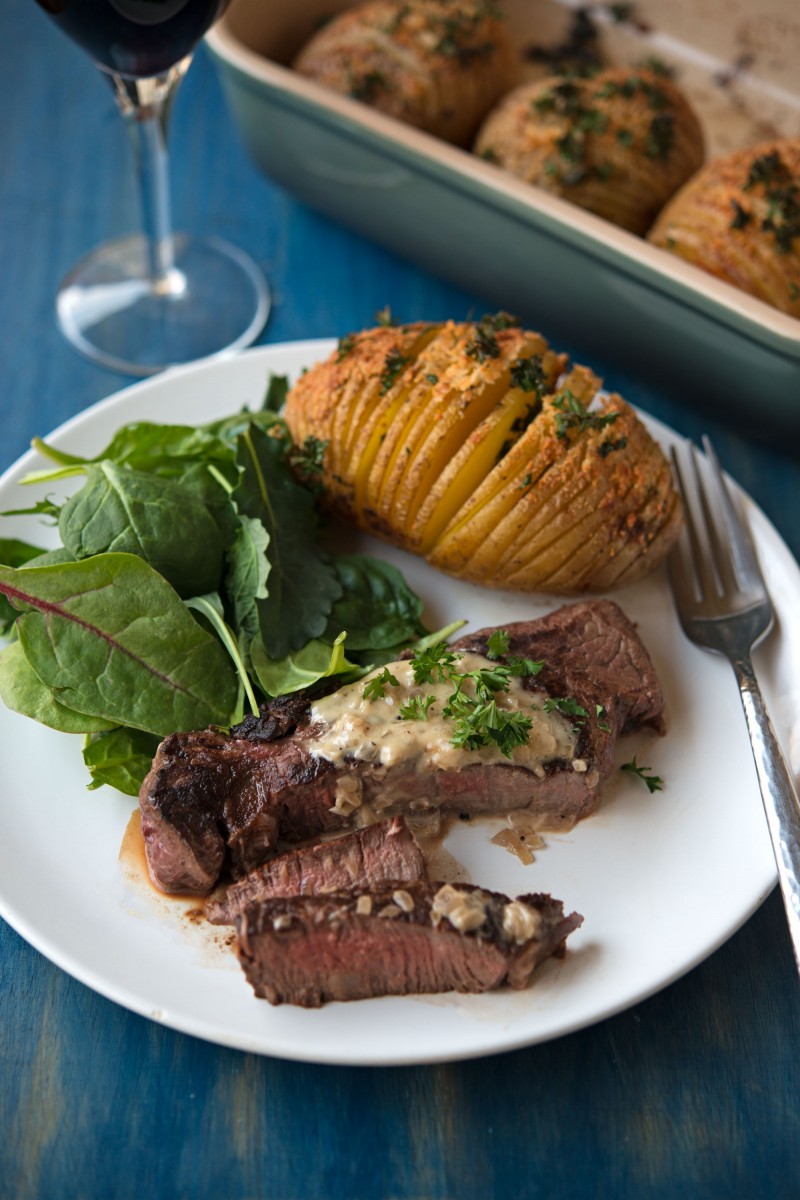 Start by sauteing some minced onions or shallots in butter. Lower the heat and add your whiskey and some chicken or beef broth, whisking to combine. Last, add a little cream and continue stirring until it thickens slightly. Serve on top of your steak and let your mouth water!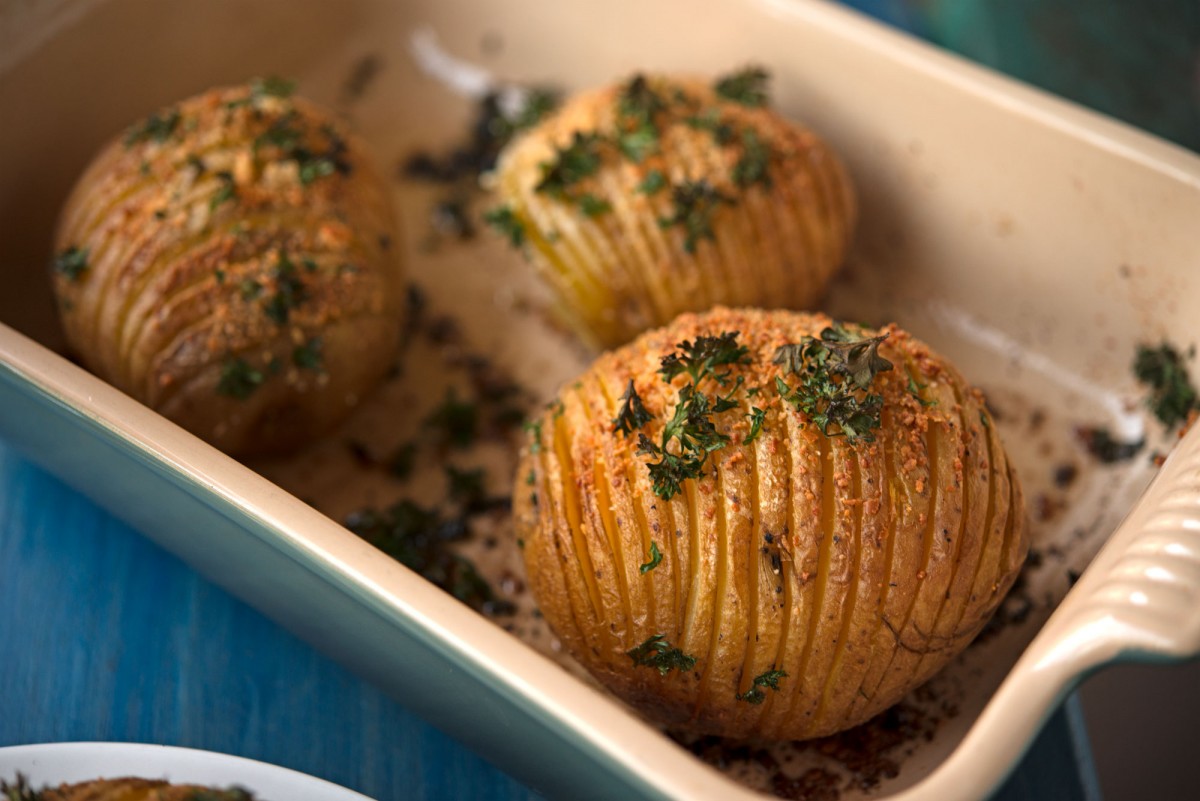 For a side, we suggest these Hasselback potatoes. The Kitchn has a great tutorial which we used here. Let me suggest that you don't skimp on the butter. It is a special occasion, after all!
The potatoes take about an hour, but they are pretty easy to throw in the oven and forget about while you whip up your steak, open some wine, and get ready to celebrate a cozy Valentine's Day at home!
[addtoany]
Yum