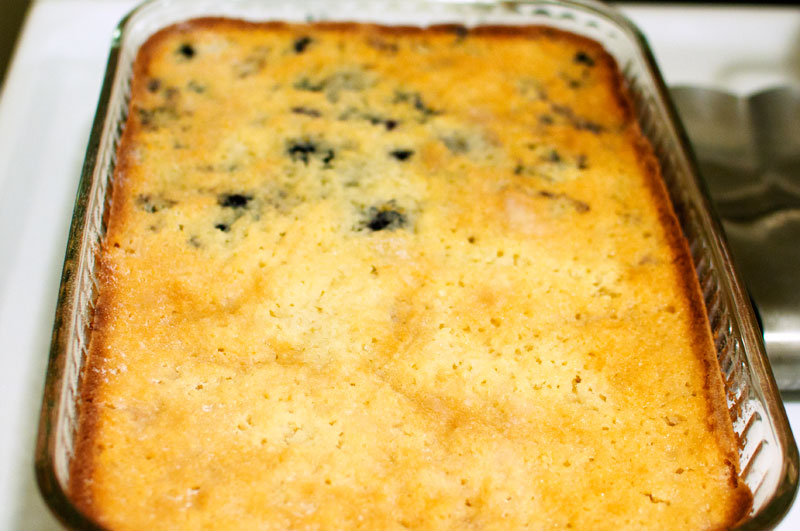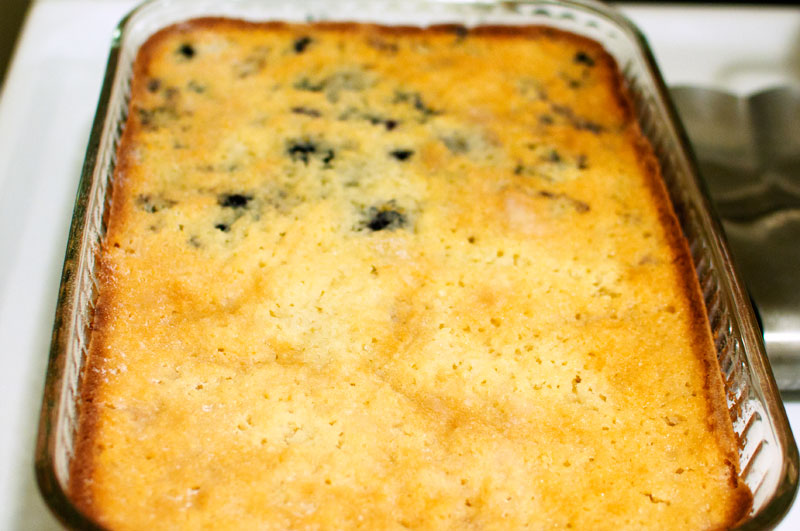 Let me tell you a secret: THIS COBBLER HAS FIVE INGREDIENTS AND IS EASY PEASY AND DELICIOUS. 
I guess it's not that much of a secret anymore. Whoops. I've never been good at keeping secrets, anyways. Now, after you read this, I want you to immediately make the cobbler, then come to my house and give it to me.
Well, actually, don't do that because I am going away tomorrow, so do it when I get back, Tuesday. Or slip it in my fridge while I'm gone so I come home to cobbler. Either way, get it to me, please and thank you.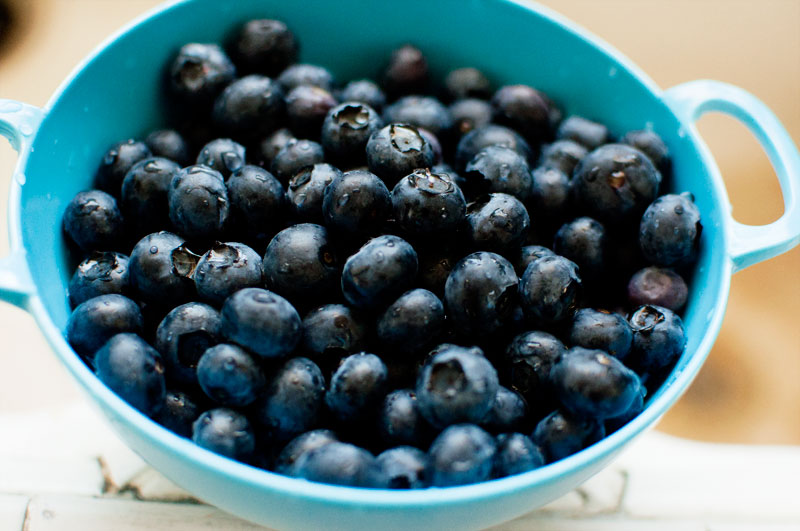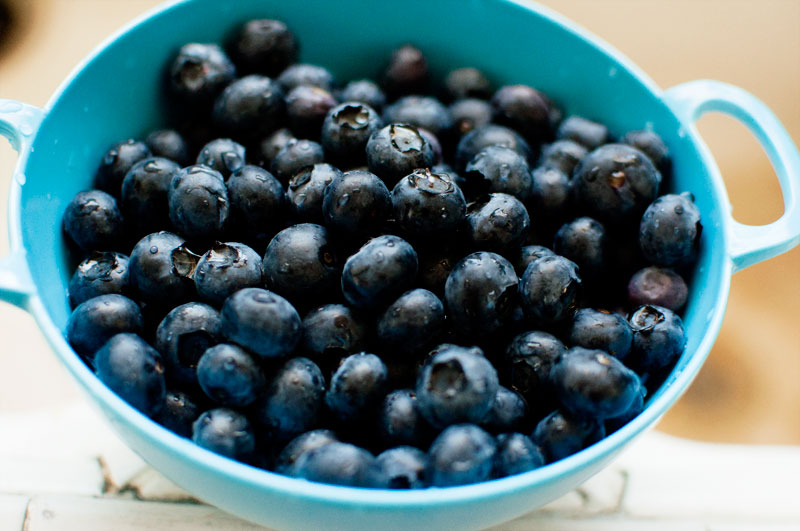 Start with a fruit. I made blueberry peach cobbler, and I separated them (as you'll see) but you can mix 'em if you'd like.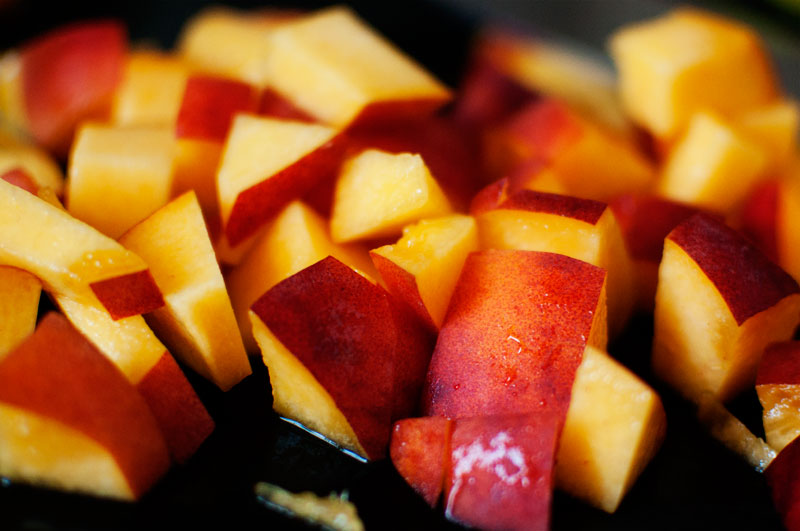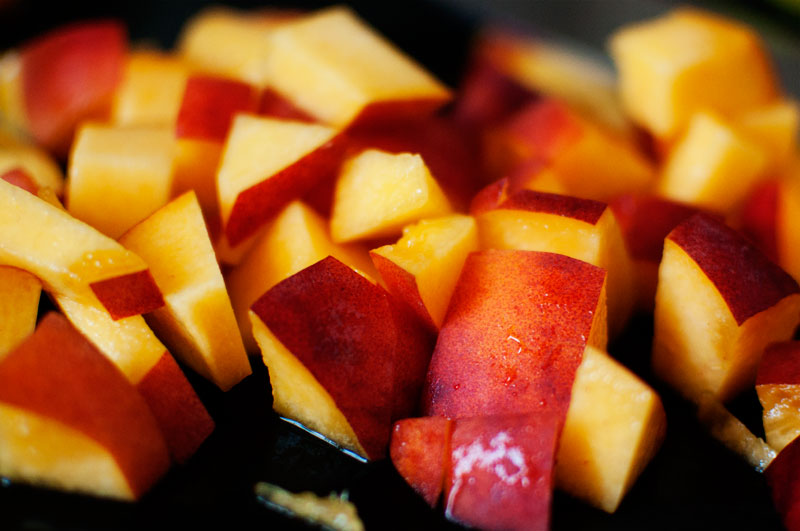 Here is my peach. Ree calls for two cups of fruit, whereas I used about one and a half of each (I doubled the recipe.)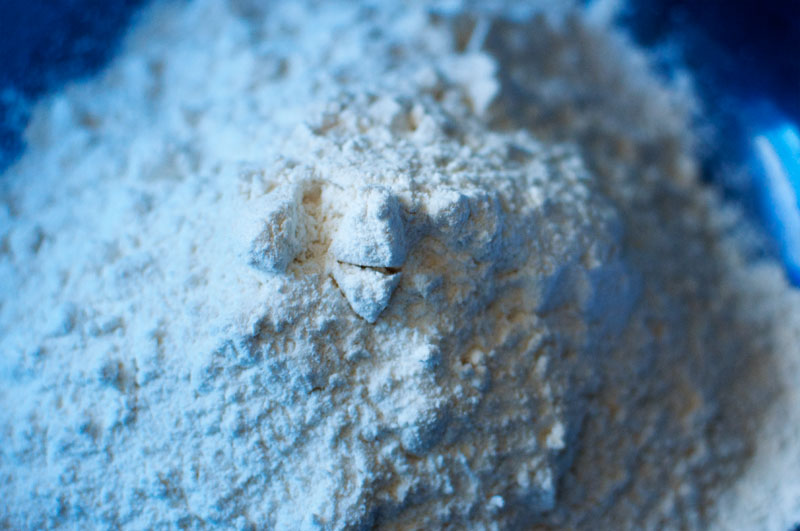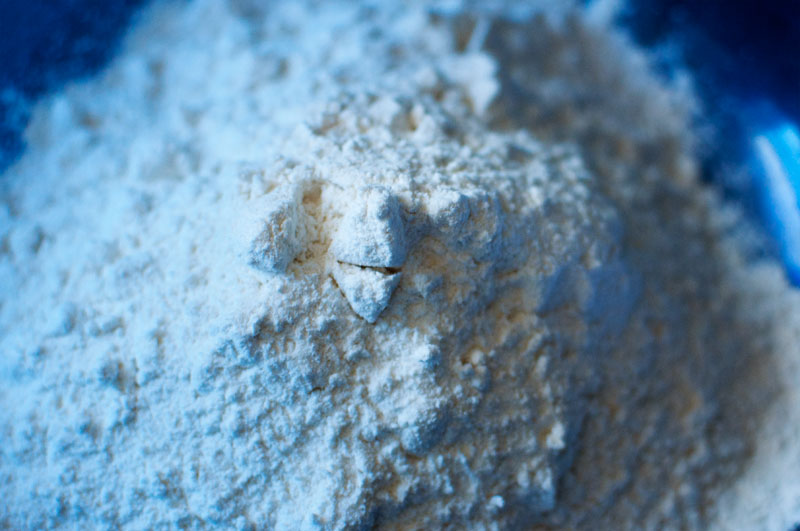 Ree also calls for self-rising flour, which I didn't have any of. Turns out it's easy to make. Start with a cup of flour (this is two cups.)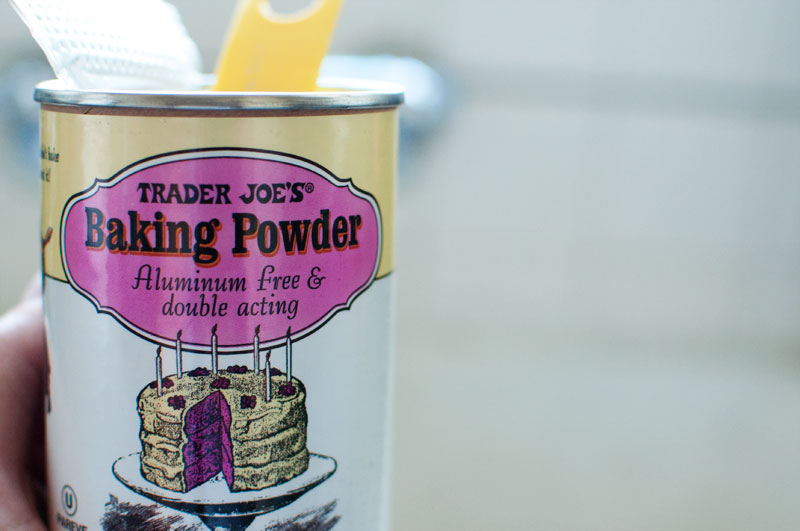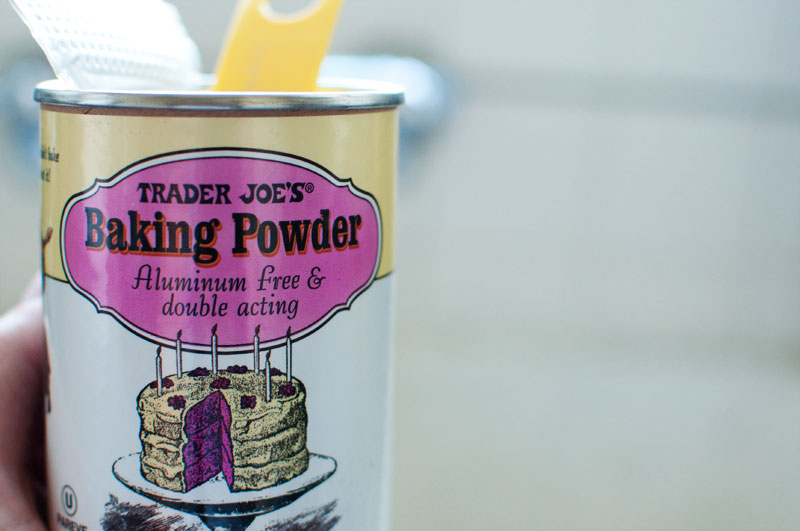 You'll need 1 1/2 teaspoons baking powder for every cup of flour.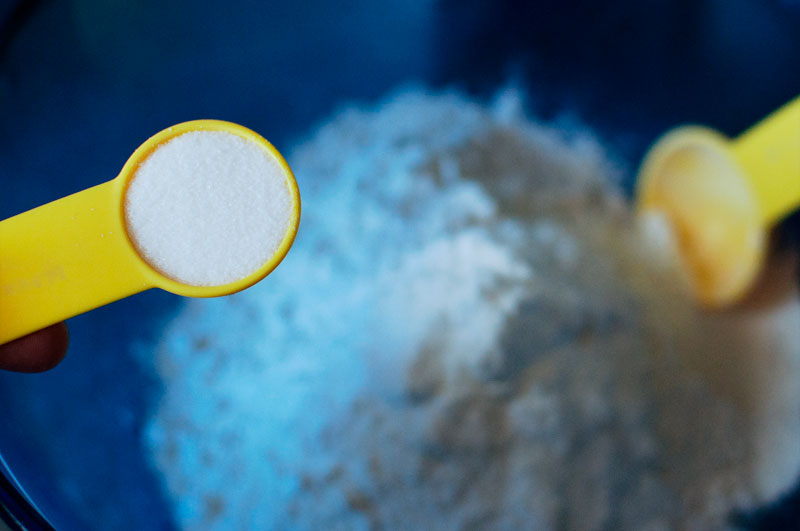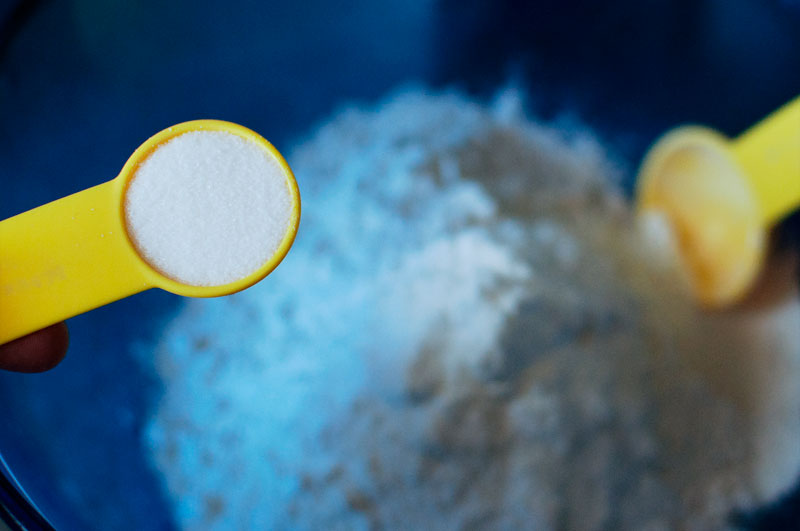 And you'll need about a 1/2 teaspoon salt per cup of flour. And now you have your very own self-rising flour!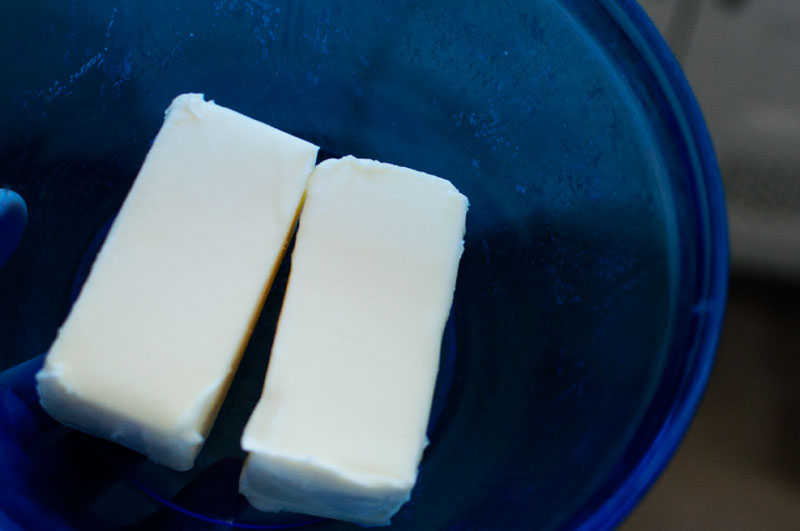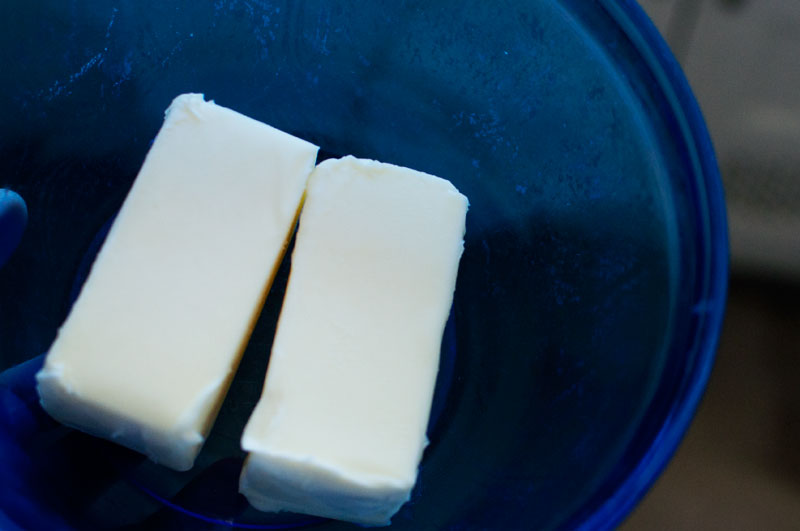 Now that we've done that, you're going to melt a stick (or two if you're into doubling things) of butter.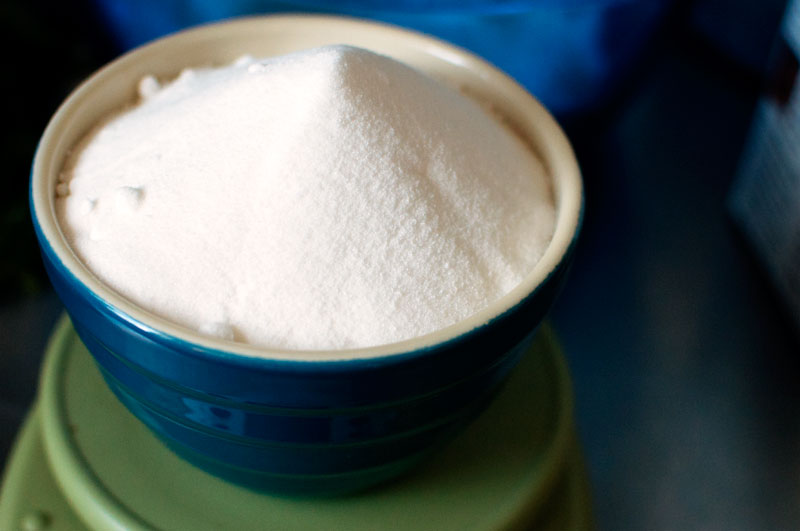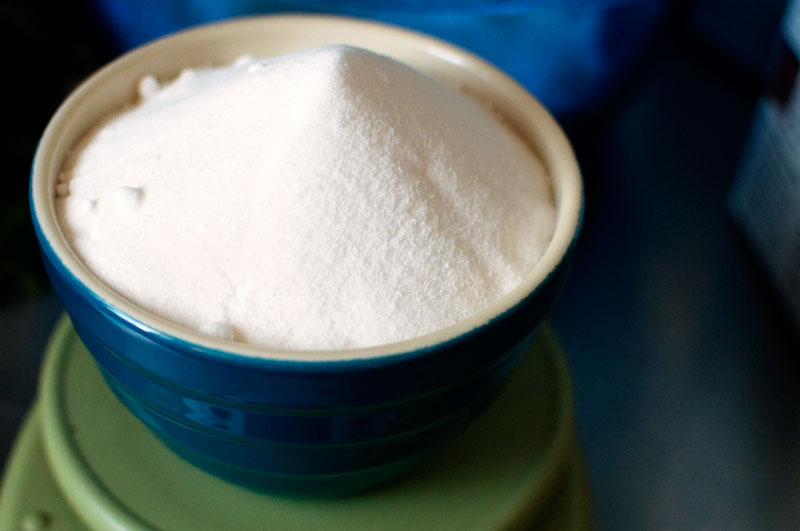 While that is melting, put a cup (or two, like me) of sugar into your flour.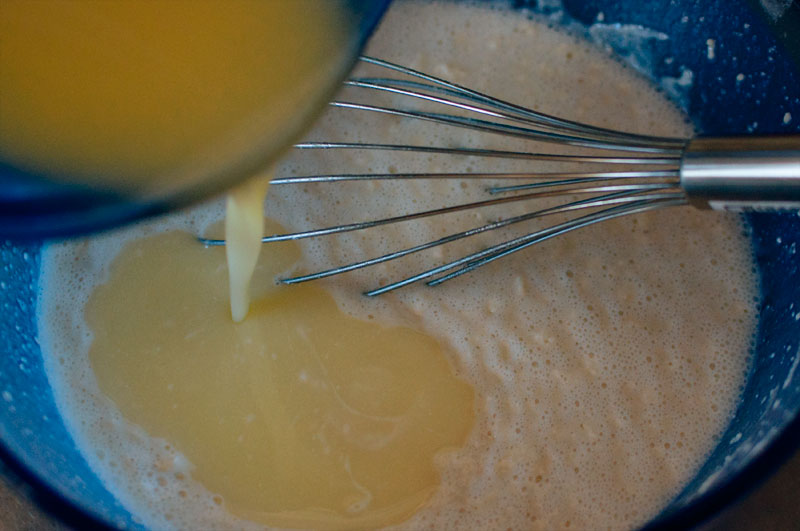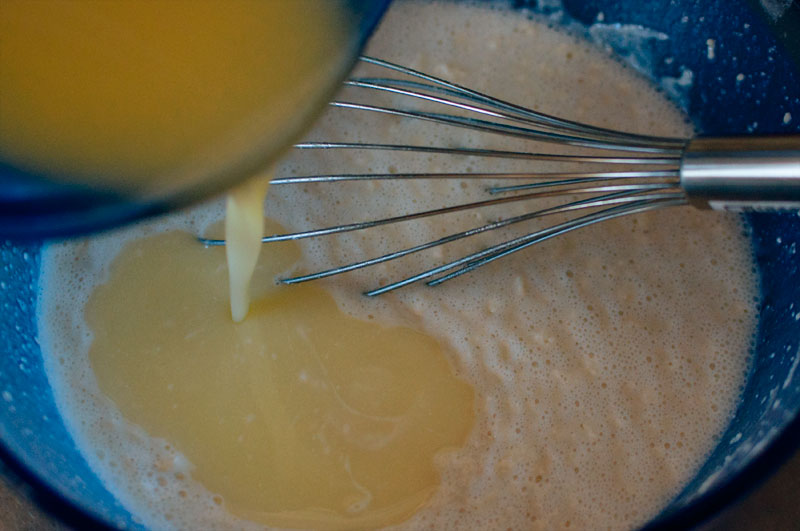 Add all your melted butter, and whisk.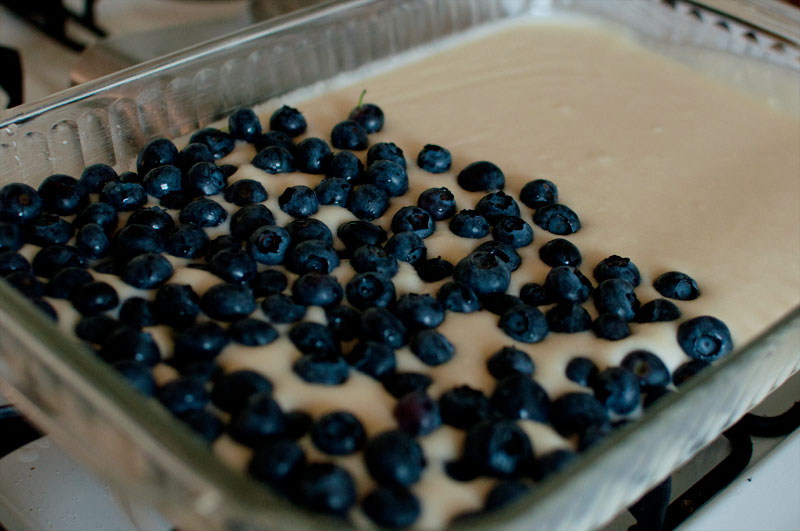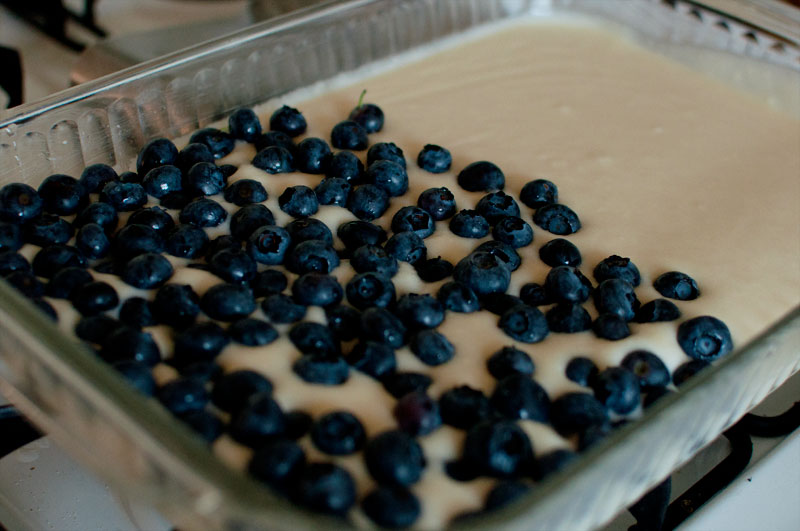 Not pictured: buttering a 9 by 13 pan and adding the batter to the pan. Then adding your fruit.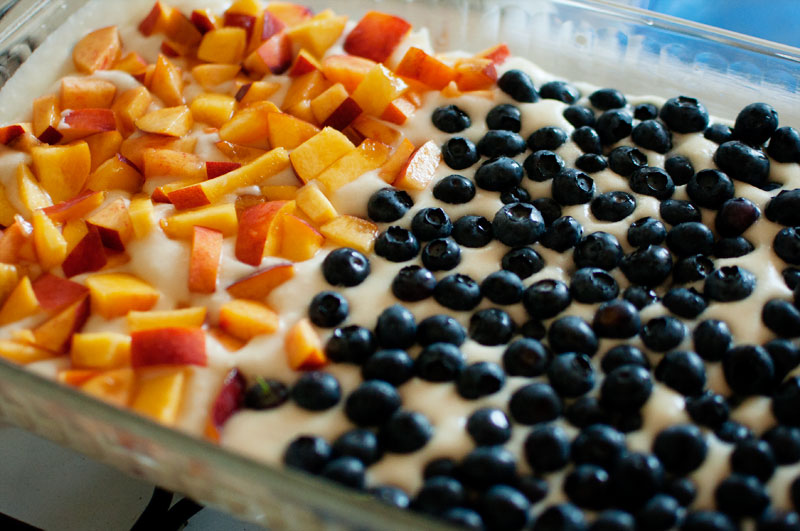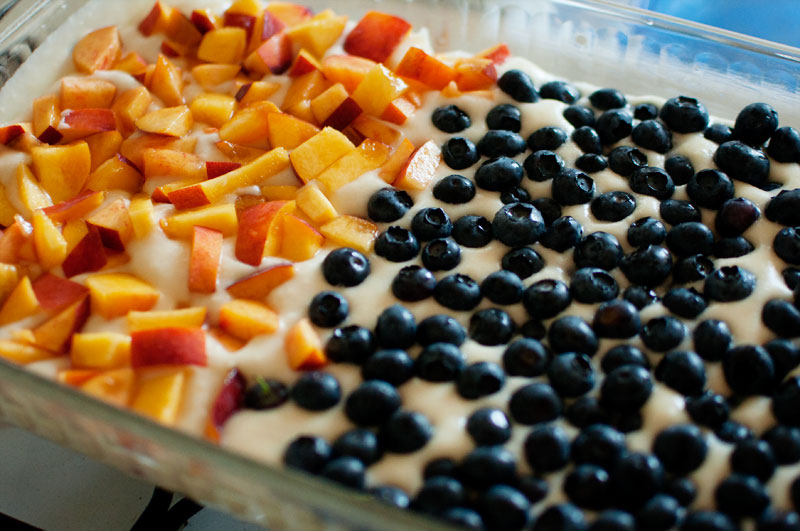 See what I mean? I separated them out. Don't be like me: mix 'em in. Or don't. Or add another fruit. Or do one fruit. Whatever you want!! Suggestions include: peach, plum, blueberry, blackberry, strawberry, huckleberry, all the berries, all the stone fruits.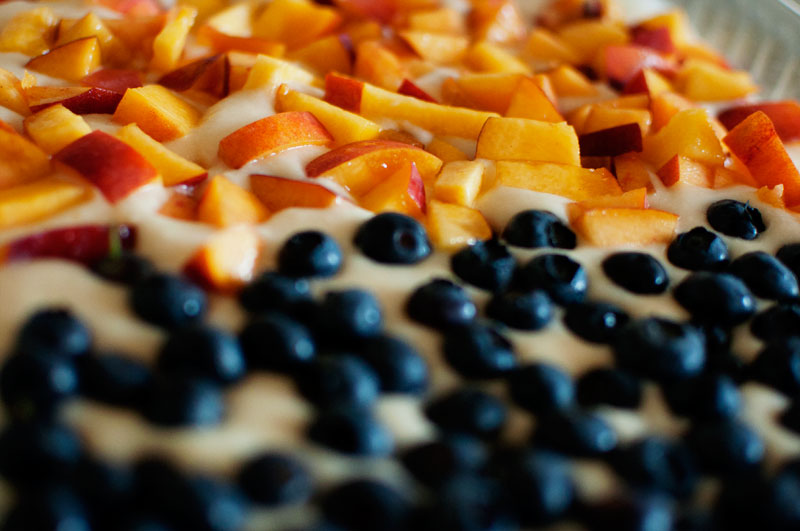 When you get to this stage, add about 1/2 of the sugar you have left. Stick it in the oven at 350 for about forty five minutes to an hour. About ten minutes before it's done, add the rest of your sugar.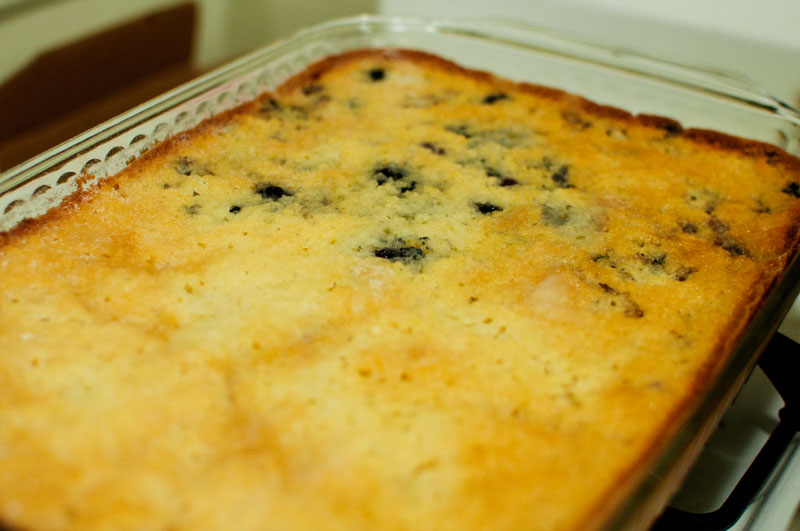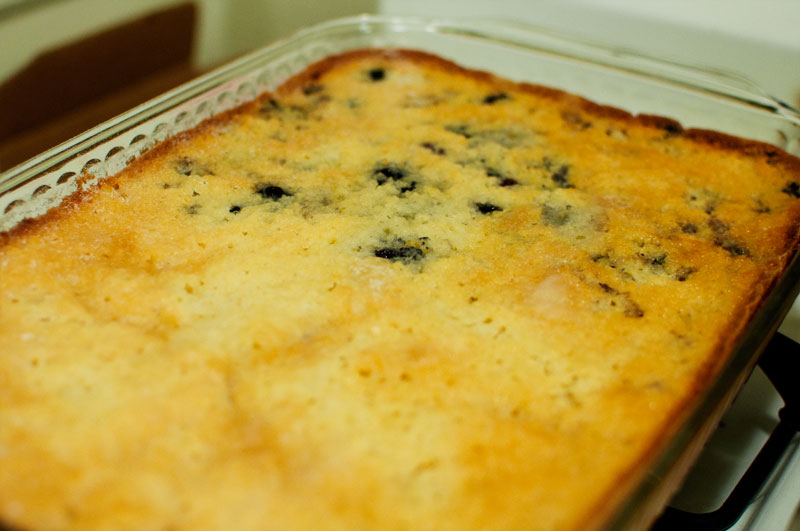 And there you go! Delicious, amazing, heart-melting, time-transporting cobbler. Go forth! Enjoy!
[addtoany]
Yum